Powder Nightmares: SkiLink Is a Terrible Idea
A proposal to link seven mountains and 17,000 acres in one European-style network in Utah's Wasatch Range has created a lot of controversy. While Ski Utah's president, Nathan Rafferty, is a big proponent (read his take here), P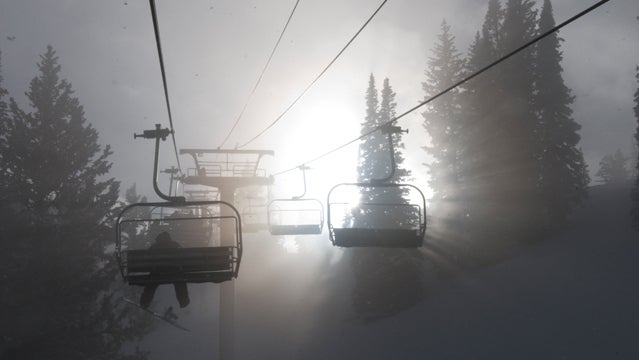 Heading out the door? Read this article on the new Outside+ app available now on iOS devices for members! Download the app.
The supporters of SkiLink, a proposed gondola linking The Canyons resort and Solitude in Big Cottonwood Canyon, would have you believe a myriad of wrongs would make a right after all. I couldn't disagree more, and I'm not alone.
Over 80 national and regional companies and organizations, many directly tied to the snowsports industry, overwhelmingly oppose the proposal. Why? There are many reasons.
SkiLink is an attempt by Talisker, a Canadian real estate development company which owns and runs The Canyons, to privatize pristine, publicly-owned land that is popular year-round with backcountry skiers, hikers, and mountain bikers. The citizens of Park City and Summit County in Utah have voluntary taxed themselves to tune of over $20 million over the past 20 years to secure open space and trail heads. Now a private company is attempting to develop land that is already protected and already belongs to the citizens.
Contrary to what its boosters would have you believe, SkiLink, which is currently prohibited by U.S. Forest Service and Salt Lake City master plans, would not be a meaningful solution to easing traffic and congestion between Park City and the Cottonwood Canyons; in reality, access to SkiLink would only be available if you buy a $96 lift ticket and ride multiple lifts for over 1.5 hours to reach Big Cottonwood Canyon.
SkiLink would also negatively impact the watershed of Salt Lake City. For those unfamiliar with Salt Lake's topography, the canyons to the east of the Wasatch front serve as the watershed for over 200,000 people. This is why the elected mayors and representatives of Salt Lake City and Salt Lake County adamantly oppose this project.
SkiLink sets a dangerous precedent of selling off public lands for commercial development without due public process and opportunity for local stakeholders to participate. Over the course of three different extensive public input processes, over 90 percent of Salt Lake citizens have stated opposition to this type of development.
Proponents of the linkage like to point out that the promotional value of something like this would be huge. True, but they don't ask a more important question: "What is Utah's signature ski and recreation product and how do we enhance it?"
Utah's greatest draw is the mix of accessible pristine alpine backcountry ski terrain next to world-class ski resorts. To destroy that is to destroy our unique product and an integral component to our summer recreation economy. The question is not about promotion of a single resort or season, it is about enhancement, protection, and thoughtful Wasatch-wide transportation solutions to ensure our ski and recreation industry is as vibrant in 2025 as it is today.
In its current form, SkiLink is a premature proposal that smacks of insider deals and cronyism and fueled by a bigger-is-better-Disneyland mentality. It's a piecemeal solution that could very well initiate an arms race of ill–conceived lift expansion in the Wasatch. SkiLink should not be approved until an overarching plan can be developed that is thoughtful, fair, and equitable among all stakeholders in the Wasatch, from an economic, environmental, and quality of life standpoint. Working toward an effective master plan that is beneficial to all should be the goal here—not a wrongly and poorly conceived plan, which is what the current SkiLink proposal is.
What we do now is done forever.
Trending on Outside Online