Sponsor Content: Powderhook
Your Next Fish Story Takes Place on Lake Erie
Visiting Lake Erie in Ohio? Powderhook has all the information you need to start exploring the fishery.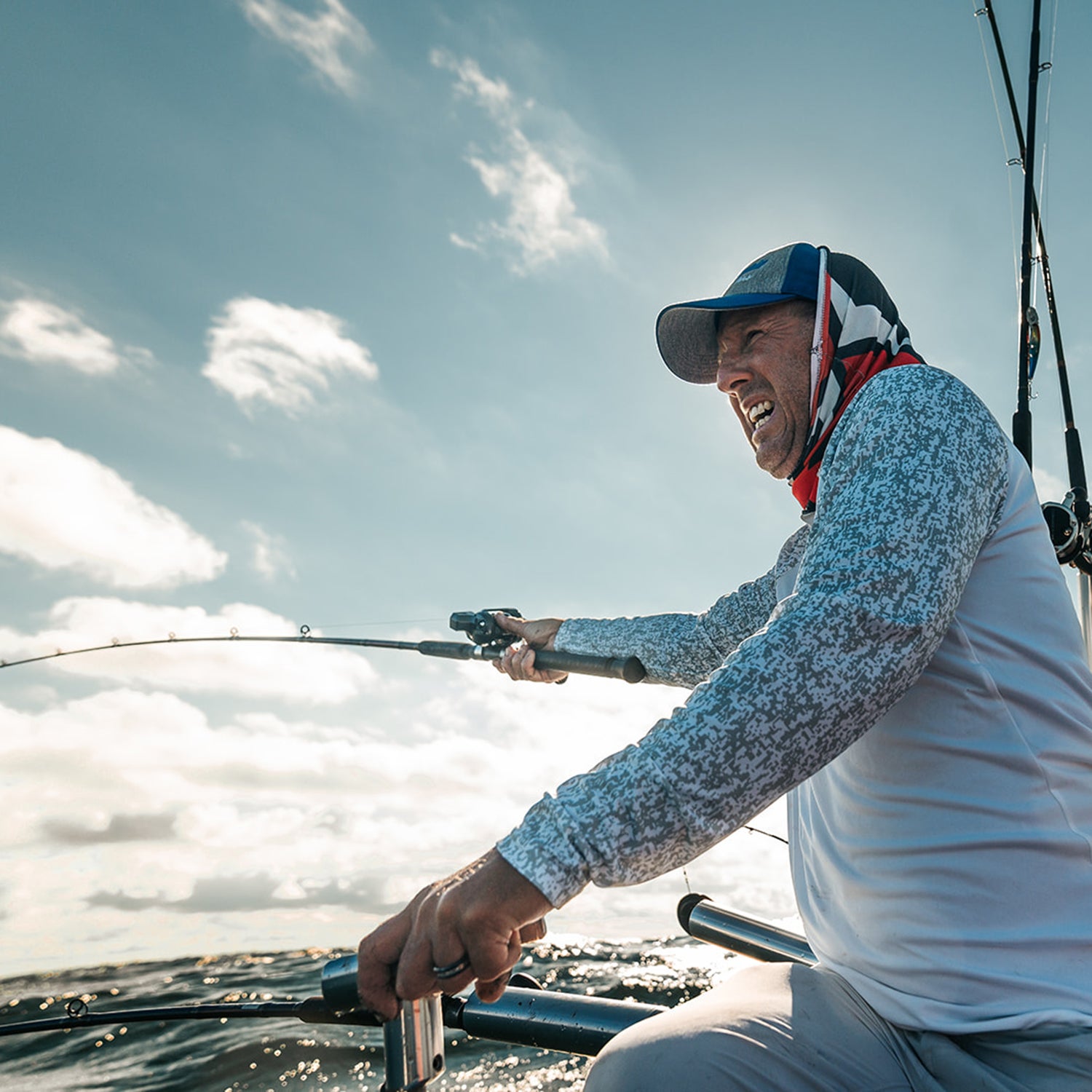 Powderhook
Whether you're a seasoned angler venturing out solo, taking another fishing vacation with your family, or casting a line for the first time, Powderhook is the ultimate resource for fishing Lake Erie in Ohio. As a conservation-backed renewable resource, fishing is a sustainable way to connect with the outdoors. Powderhook is helping people from diverse backgrounds engage in the sport while building a community of educated anglers. We touched base with Powderhook community manager and avid conservationist Sam Wells to get all the details.
What makes the fishery on Lake Erie in Ohio unique?
The Lake Erie in Ohio fishery is unique because out of the last eight years there have been five record-setting hatches of walleye. This has led to the highest numbers of fish in the lake since the 1970s, and the most recent estimate is 82 million walleye. Anglers are catching more walleye than ever before! Not to mention thriving populations of yellow perch, lake trout, and large- and smallmouth bass, just to name a few.
Because the fish population is flourishing, Lake Erie can handle a higher level of recreational fishing than you might see on other lakes. When you fish on Lake Erie in Ohio you are an active participant in one of the greatest conservation and management success stories in the United States.
How has Powderhook helped establish Lake Erie in Ohio as a destination fishery?
Lake Erie in Ohio is widely recognized as the walleye capital of the world, but Powderhook has helped establish it as a destination fishery not only for serious anglers but for anyone wanting to participate in this incredible fishing destination. 
We are proud to offer content that not only helps people learn about the fishery and the different opportunities there but also educates them on tackle to use, boating safety, the different types of fishing charters offered on the lake, and informative trip planners. We have worked hard to break down and remove any barriers to entry preventing anyone from fishing on one of North America's crown jewels of fishing! 
What's the most important thing to know before fishing on Lake Erie? 
Lake Erie is a big lake and the weather can turn quickly. If you are going to be fishing in your own boat and it's your first time on Lake Erie, you'll want to check out our article "Are You and Your Boat Ready for Lake Erie?" This article covers everything from safety equipment to how to find shelter from high winds on the lake. It even has a downloadable checklist you can use to make sure you have everything you need to operate your boat safely on the lake.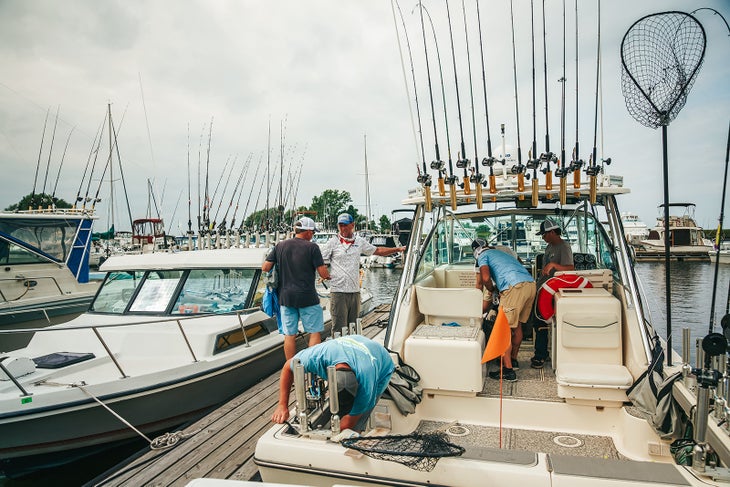 The other thing to know is that there are lots of fishing opportunities to be had from the shoreline, fishing piers, and jetties. You can have an incredible day of fishing without ever stepping foot on a boat. There is truly something for everyone on Lake Erie in Ohio!
Who should add fishing Lake Erie in Ohio to their bucket list and why?
The short answer? Everyone! Like we mentioned above, there are so many opportunities to have a great angling experience on Lake Erie, and at Powderhook we have all the resources you need to make the most of those experiences year-round. Because Lake Erie offers everything from panfish to trophy walleye and so many different ways to participate in the fishery, it really is the perfect destination for families of all sizes, corporate retreats, serious anglers, or just a weekend getaway.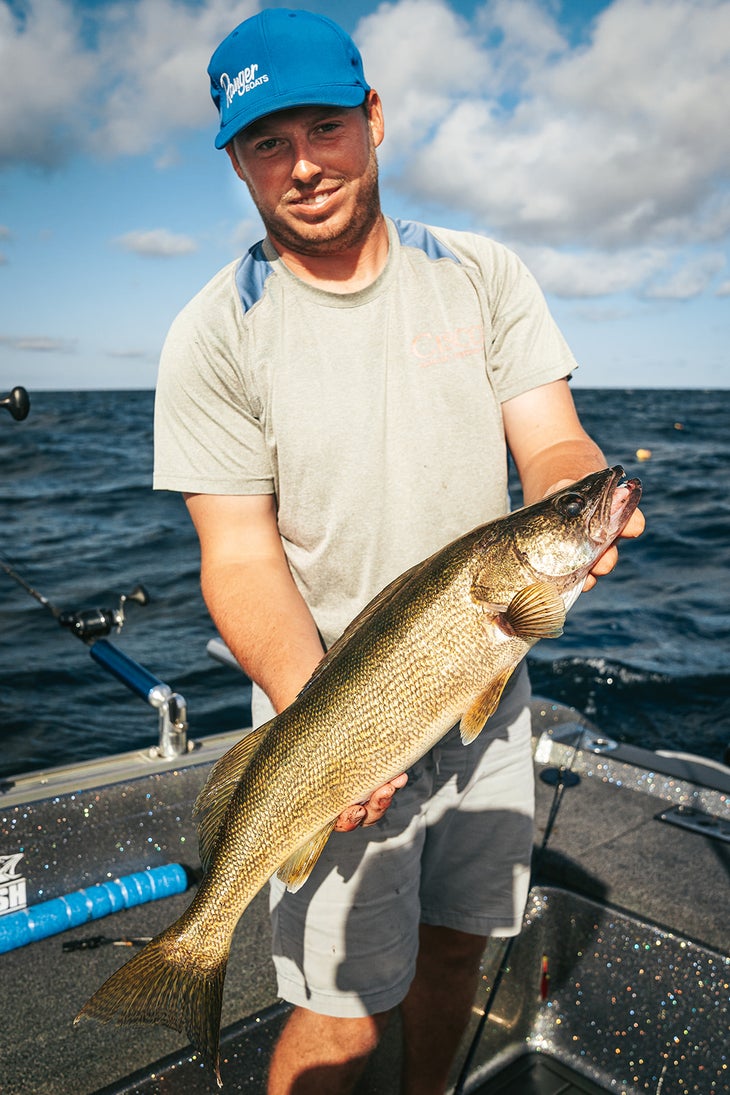 In addition to fishing, what else should everyone try on Lake Erie?
There are incredible restaurants on the lakefront and miles of beautiful beaches all throughout the shoreline. There are awesome marinas and opportunities to go out on jet skis or boats for some waterskiing or just a swim in the lake. Near the lake there are hiking and mountain-biking trails and there are dozens of parks to visit along Lake Erie as well. It is truly one of the most beautiful places in Ohio, and the walleye fishery is just one extra draw to get you to come!
---
Powderhook works to bring the nation's leading fish and wildlife agencies, conservation organizations, retailers, and manufacturers together to help connect people to their fish and wildlife resources. We do this through cooperative partnerships that engage and educate people and connect them to the outdoors and to each other.
Lead Photo: Powderhook
Trending on Outside Online