7 of the Best New Trails in the United States
Trail crews have carved out hundreds of new miles for hikers, runners, and riders from New York to California. It's time to freshen up your route.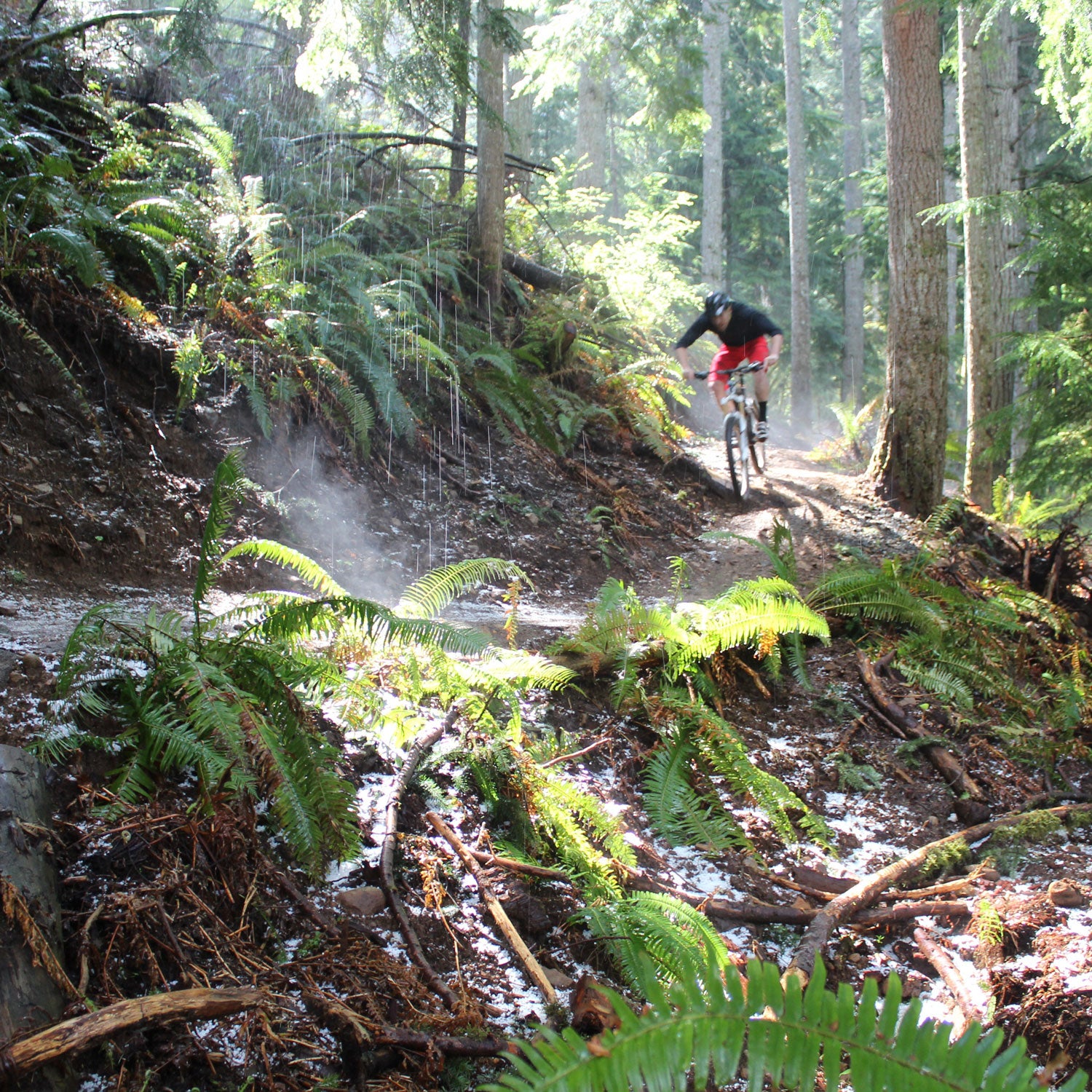 Heading out the door? Read this article on the new Outside+ app available now on iOS devices for members! Download the app.
Why hike the same old trail you've always done? Though the outlook for protected wilderness can look unsteady at times, new paths are being built on public lands from New York to California, and many are just now opening to the public.
Thanks to the hard work of volunteer trail crews, nonprofits, and recreation-friendly state entities, it's never been easier to go on a post-work trail run, bag an iconic peak, follow a multiday backpacking route, or fly down purpose-built downhill mountain bike tracks. Here are seven new or recently improved trails worth checking out.
Backbone Trail
Santa Monica Mountains, California
The Backbone Trail isn't new: this long-distance hiking trail through Southern California's Santa Monica Mountains was first imagined in the 1970s. But in the summer of 2016, two remaining gaps were finally completed to link 67 miles of continuous trail. Though it's surrounded by millions of people, the Backbone is a designated wilderness zone. When you're out there, it's just you and striking views of the Pacific Ocean. You can backpack the trail in a few days or hike or trail-run it in sections. Mountain biking is permitted only in certain zones.
Empire State Trail
New York
The Empire State Trail won't be completed until 2020, but much of the trail is already built and ready to be used. When it's finished, it'll be a 750-mile multiuse path—the largest in the country—that crosses the state north–south from the Canadian border to New York City and east–west from Albany to Buffalo. A project of New York Governor Andrew Cuomo, this former rail trail—which connects existing trails along the Hudson River Valley Greenway and the Erie Canalway Trail—will be open to hikers, runners, bikers, and, in winter, cross-country skiers.
Violet Crown Trail
Austin, Texas
When it's finished in 2018, the Violet Crown Trail aims to be the longest of its kind in Texas. Right now, it's just a six-mile stretch of trail that starts in downtown Austin's Zilker Park and winds through urban landscapes. Hopefully by next year, it'll be 30 miles long and offer an easy way for Austinites to get outside. The trail was imagined in the late 1990s and took years of planning on behalf of the Hill Country Conservancy before construction began in 2014.
Captain Ahab Trail
Moab, Utah
Since its opening in 2013, the Captain Ahab Trail has already become one of Moab's signature downhills. It's just over four miles in length but drops about 1,000 feet in elevation. You'll soar over sandstone rocks and down benchy ledges, and cruise buff singletrack, all with views of the La Sal Mountains. This is a technical trail—not for newbie mountain bikers—and you'll reach it by climbing up the HyMasa Trail.
Predator Trail
Issaquah, Washington
The vast network of singletrack on Tiger Mountain is where Seattle mountain bikers go for weekend and after-work rides. The Predator Trail is a one-way, purpose-built downhill trail that was completed last September as a collaboration between the Evergreen Mountain Bike Alliance and Washington's Department of Natural Resources. The trail is only 1.8 miles long, but the riding is game changing. Hikers aren't allowed on this consistently steep grade for experts.
Wild Rogue Loop
Wild Rogue Wilderness, Oregon
The Wild Rogue Loop is a 25-mile route in southern Oregon's remote Wild Rogue Wilderness. Wildfires and natural erosion made sections of the loop impassable over the years, but some eight miles reopened in 2015 after restoration by the nonprofit Siskiyou Mountain Club. The loop, which travels through old-growth forest and stunning canyons, can be accessed via five trailheads, making for plenty of day-hiking options as well.
Mount of the Holy Cross
Colorado
After several years of trail work by the Colorado Fourteeners Initiative, the trail up Colorado's 14,005-foot Mount of the Holy Cross now reaches the summit via the peak's north ridge. In the past, the summit trail was unclear and complicated, which often led to hikers getting lost and requiring rescue. In 2015, an easy-to-follow trail was completed up the talus fields from tree line to summit. Mount of the Holy Cross is one of Colorado's 54 peaks higher than 14,000 feet and a bucket-list item for hikers.
Lead Photo: Washington DNR/Flickr/CC BY-NC-N