Come Trek with Outside's Travel Editor in Patagonia
On this stunning trip in northern Patagonia, you'll explore towering peaks, a new ten-million-acre national park, and pristine rivers and lakes. And did we mention the delicious barbecue?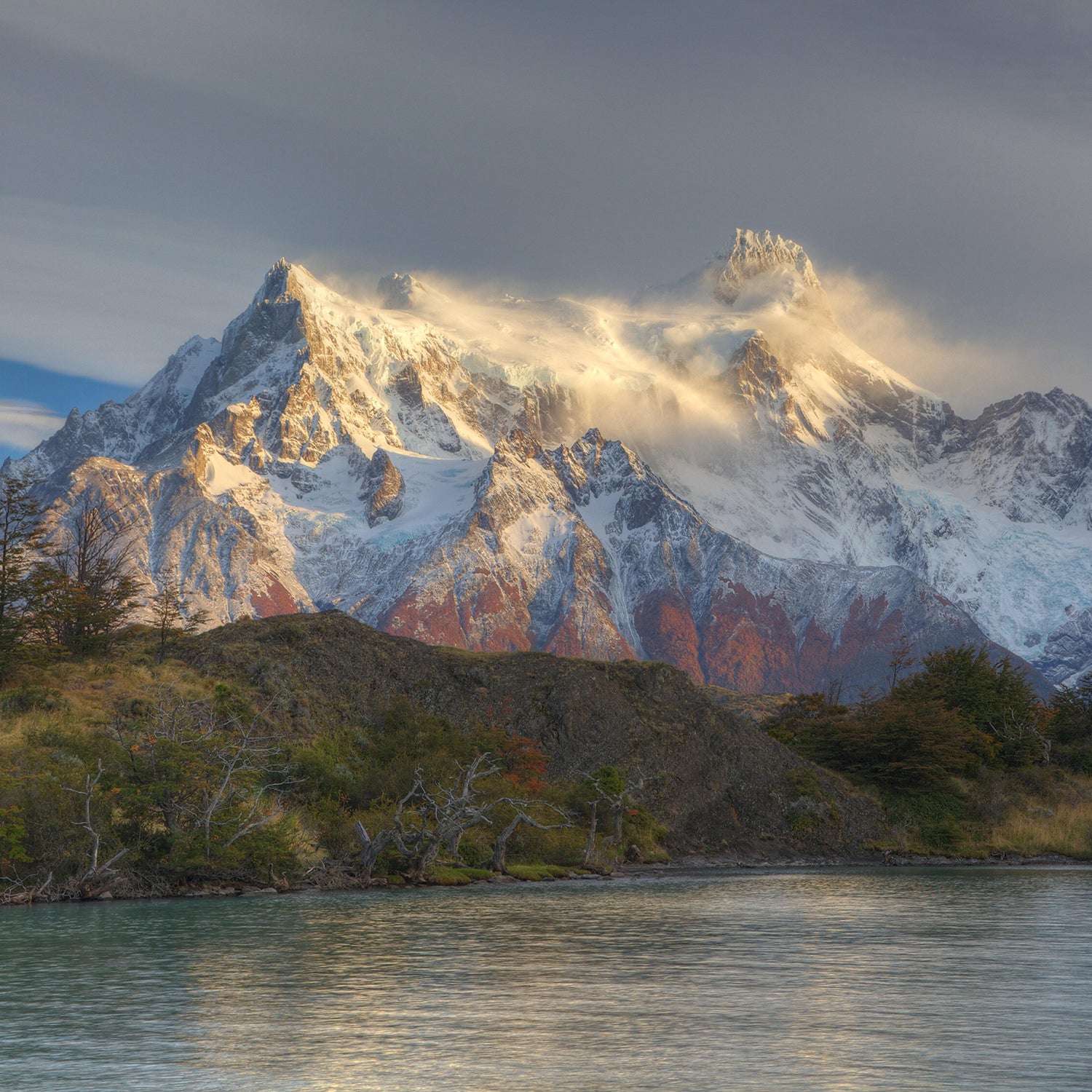 Courtesy Arto Marttinen/Modern Adventure
Heading out the door? Read this article on the new Outside+ app available now on iOS devices for members! Download the app.
I can't remember the last time I spent more than a few days exploring a single destination, let alone weeks. Now that it's 2022, I'm stockpiling my time off for fewer, longer excursions. I can't imagine a better way to get that feeling of travel immersion again than with this 11-day trek across northern Patagonia, alongside Outside+ members and Outside readers. I'm most excited for the region's newest park—Patagonia National Park—which I first learned about from this amazing 2018 feature by Outside contributing writer Stephanie Pearson. The Patagonia trek is one of a collection of exclusive trips created in partnership with travel outfitter Modern Adventure, and on each inaugural journey, you'll be joined by a member of our editorial staff. From November 11 to 23, I'll be with you to experience a part of Patagonia few ever do, including the iconic jagged peaks of Cerro Castillo, the cerulean waters of the Baker River, and a series of stunning, lesser-known national parks. Come join me! —Erin Riley
Chile: Northern Patagonia
Guest Outside editor: Erin Riley, senior travel editor
Inaugural Trip Dates (with Erin): November 11–23, 2022 | Price: $6,600 | Outside+ price: $6,400
Additional Trip Dates (without Erin): February 4–16, 2023 | Price: $6,200 | Outside+ price: $6,000
On the list of time-­honored destinations, Patagonia, with its glacial peaks whittled into fantastical spires, ranks at the top. "I count Chilean Patagonia as a dream-list trip and can't wait to share trekking days with the group on this all-time classic," says Erin Riley, who oversees Outside's travel coverage. Deciding which corner of the 400,000-square-mile region to see can be challenging, so Modern Adventure sorted that out for you.
You'll start in Aysén, in northern Patagonia, where towering peaks, raging rivers, and national parks spread out across one of the country's least populated areas. This 11-day itinerary samples the dramatic landscapes of two of Chile's lesser known parks, with a day of rafting the Baker River to round it out. You'll hike anywhere from three to ten miles per day and sleep in guesthouses, panoramic domes, and backcountry base camps. The adventure begins near the town of Coyhaique, about a thousand miles south of Santiago, with a 10.5-mile trek into 554-square-mile Cerro Castillo National Park. You'll then cross over 4,265-foot Piñón Pass and ascend through forests to camp under the hulking basalt walls of 7,605-foot Cerro Castillo. Ditch your pack for a quick jaunt up to New Zealander Camp, a base for climbing expeditions, before heading down to a hot meal and a cozy room in Villa Cerro Castillo.
Be on the lookout for old gaucho camps as you make your way to General Carrera Lake, which at 1,923 feet is the 11th deepest in the world. After crossing it by ferry, you'll trek into the new ten-million-acre Patagonia National Park, created by Kristine and Doug Tompkins. (Doug cofounded the North Face in the 1960s and adventured throughout Patagonia with his friend Yvon Chouinard.) At the end of the trip, celebrate in the town of Chile Chico and feast on delicious barbecue. Oh, and that dark spot you saw in the grass on day six? That really was a puma. —Tim Neville
Lead Photo: Courtesy Arto Marttinen/Modern Adventure