The Ultimate Adventure Job: Travel Nurse
Like the idea of traveling the country, making bank, and setting your own schedule? Travel nurses are in high demand just about everywhere.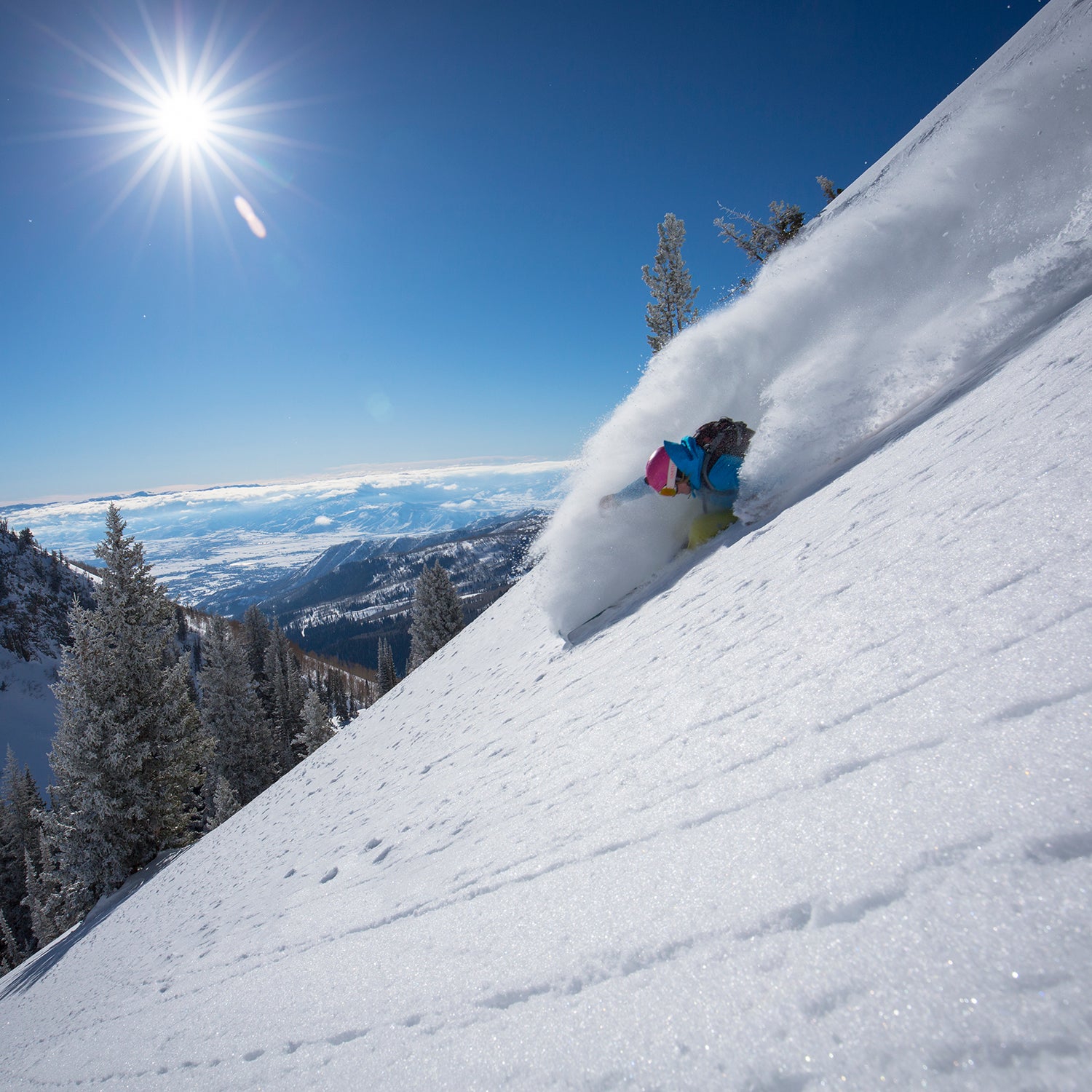 Heading out the door? Read this article on the new Outside+ app available now on iOS devices for members! Download the app.
Alex White is living the life you've always wanted: he's a 31-year-old world traveler, a guy who swings off the side of sailboats and goes whitewater rafting in Costa Rica and Patagonia's Futaleufú River. While that may sound like the profile of a professional adventurer with sponsors and financial backers, that's not the case with White. So how does he do it? Nursing.
White is a travel nurse, to be exact. It's a gig he says is perfect for anyone who thrives on adrenaline, is calm in the face of stress, and doesn't freak out at the sight of broken bones or a little blood. In fact, White says having a long history of outdoor daredeviling has made him better at his job: "In both environments, you have to be a problem solver, not a problem causer."
It's a unique profession. Travel nurses take assignments, each ranging from 13 to 26 weeks, all over the country. There's a need for nurses practically everywhere, which means they can often choose where they want to live. Plus, according to the nurses we talked to for this article, travel nurses often work less and make more than staff RNs. (Salary varies with experience and location, but it's safe to say that travel nurses can make well into six figures each year.) White and the other nurses we talked to are happy to be nomads. They're the ready-for-anything backpackers of the medical profession—adventurous types who save lives three days a week, then disappear into the powder or surf until they come back and do it all again.
"I wanted to ski on Tuesdays when the rest of the world was at their desks."
White has spent the past two years winding his way through New Mexico, most recently taking an assignment at a hospital in Taos, just in time for ski season. He'll work there "until the snow stops falling," and then he'll decide if he wants to move on.
That's also what Lucy Sackbauer told us. She's a 26-year-old nurse working in the cardiac ICU at the University of Utah Hospital and the Alta Medical Clinic, right in the Wasatch Mountains. She loves nursing but always wanted adventure to come first in her life. "I can't imagine working nie-to-five, five days a week, and only being a weekend warrior," Sackbauer says. "I wanted to ski on Tuesdays when the rest of the world was at their desks."
The path to becoming a travel nurse is similar to that of a registered nurse: you need to obtain an associate degree in nursing, which typically takes between two and fours years, and then work for a year in a hospital setting. When they're ready to travel, nurses then work with recruiters who help secure assignments at hospitals and clinics around the world. And guess what? The demand for nurses is expected to skyrocket as baby boomers enter their elderly years. According to a 2013 report from the U.S. Bureau of Labor Statistics, the U.S. nursing workforce is poised to grow from 2.71 million in 2012 to 3.24 million in 2022.
Most travel nurses work three 12-hour shifts, and then have four days off. But Sackbauer says she stacks her shifts or takes night shifts to get out on the slopes more. "You can also work the night shift, so if it's a powder morning, you can ski a run or two before going to bed for the day," she says.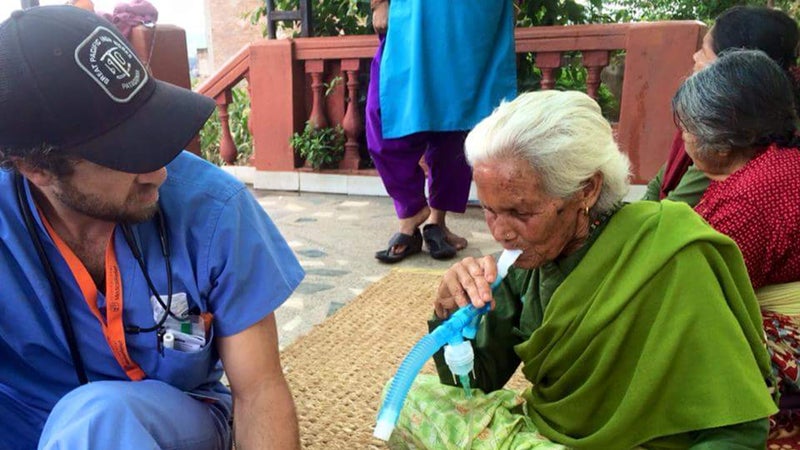 Travel nursing doesn't take nurses just to rural locales. Morgan Matthews, a 32-year-old Colorado-born nurse currently on contract in Santa Fe, worked early in her career at Georgetown University Hospital in the heart of Washington, D.C. She took the assignment to see what it was like to live in a different environment than the one she grew up in. "I'm way more of an open-road, mountain person, so living in a city was a new and exciting experience," Matthews says.
The ER is like a window straight into the core of a community, Matthews says. "You see people at their most vulnerable," she says. After work, Matthews would go on long jogs past the Jefferson Memorial and the Supreme Court. Then, before she knew it, Matthews was gone: back West, near the mountains, at a hospital in Bountiful, Utah.
Matthews says traveling supports her avid outdoor lifestyle—she's a skier, mountain biker, and trail runner—but it also makes her a better nurse. After growing up in Durango and landing her first job there in an ER, she opted to take on travel nursing so she could experience something new. "You can go be immersed in a totally different community than you would ever see yourself living in permanently," she says.
The nature of the job—the fast changes, the wide variety of patients—is an adventure in and of itself. Matthews and others we spoke to say it's made them better nurses. These are people who don't flinch in the face of danger, who are measured, calm, and unflappable. It's what makes them so equipped to handle the stress of the ER. "We're excited when an ambulance rolls in," laughs Courtney Crockett, a 30-year-old nurse currently on contract in Kauai.
Crockett, originally from Texas, is another nurse who takes advantage of the adventurous lifestyle the vocation affords. A quick glance at her Instagram account would make anyone reconsider their life choices: photos of her gazing at waterfalls and relaxing under palm trees. Nursing, she says, "is like dating cities."
"I have been picking assignments based on what kind of lifestyle I want," Crockett says. "I am trying to find a new place to settle without committing."
But for many, travel nursing is a way to have a career and stay on the road. Matthews is in the process of buying an RV so she can take her home with her around the country, stopping at ski slopes throughout the West in between assignments.
Travel nursing "allows you to have a career that you can treat like a job. Or a job you can treat like a career," White says. "You can clock out and have a completely other lifestyle—which is the most important part for me."
Lead Photo: Noah Wetzel