The Case for Taking a Solo Yoga Retreat
Spend time getting reacquainted with the most important person in your life: you.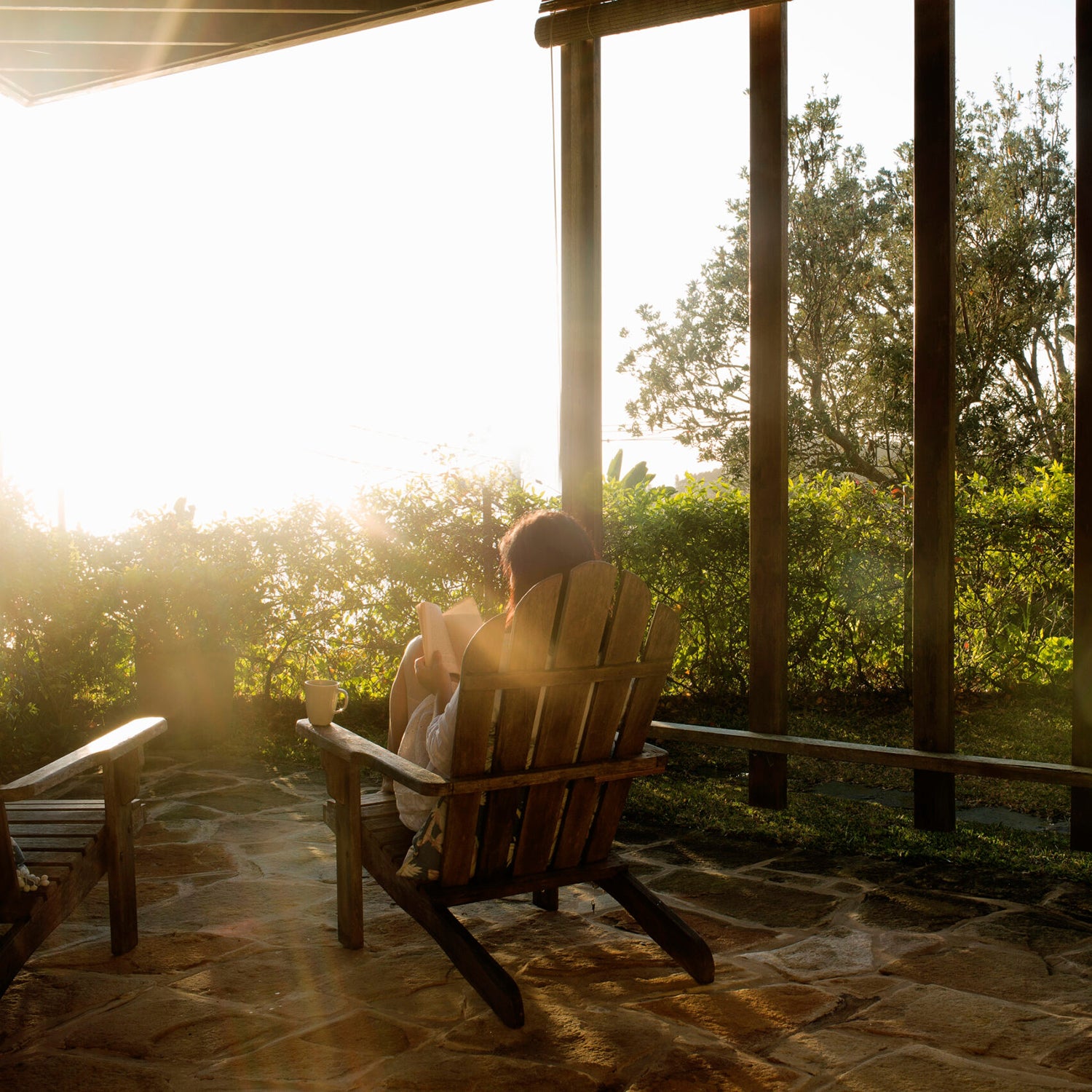 Gary John Norman/Getty
Heading out the door? Read this article on the new Outside+ app available now on iOS devices for members! Download the app.
When I turned 30, I moved from Atlanta to Philadelphia, into a new job and out of a toxic relationship. My life had become a spiral that astrology-minded friends attributed to my Saturn Return—a planetary alignment that asks us to make pivotal decisions about our lives. (Think Mercury retrograde on steroids.) When my birthday rolled around, I wanted to honor my personal new year in some way—and establish a clearer vision for my life. It seemed like a good time to get away, get still, and spend time figuring out where my new path would take me.
As an introspective introvert, I didn't want a splashy vacay. My life was calling for some quiet time away from the fray, the phone, and other distractions. I needed time to get my head together and think about my Next. A retreat seemed in order.
I didn't have much time (or money) to go far, but I found a nearby retreat center that looked secluded and quiet. I booked a weekend trip, packed a bag, and jumped in my car. The lush green campus was 30 minutes from downtown Philly, but a world away from my city life. It was exactly what I needed–and the first of many solo retreats. They have become a personal tradition that I rely on for rest, recovery, and recalibration.
What is a solo retreat?
There's solo travel, where intrepid travelers take off on some private adventure. But those kinds of trips are often more about getting "out there" than about "going within."
And you can find plenty of yoga and meditation retreats at wellness centers around the world. In fact, carefully curated yoga retreats have become something of an industry. But they tend to be scheduled dawn to dark with activities–yoga classes, meditations, cooking classes, bodywork, dancing, drumming….  There's always something to do and you don't have to be alone at all.
When I say solo retreat, I'm thinking of the kind of intentional withdrawal periods that Christian priests, Buddhist monks, Hindu renunciates called sannyasins, and other ascetics in every spiritual and religious tradition have been taking for centuries. These seekers of enlightenment may spend periods in contemplation and prayer or doing intentional work, away from the distractions of the world. Hindu devotees retreat in order to spend time in meditation, studying philosophical texts, and performing acts of devotion. In the Catholic tradition, a retreat requires "a series of days passed in solitude and consecrated to practices of asceticism."
That "series of days" is an important element of retreating. An overnight in another bed somewhere hardly gives you time to resolve your jet lag or recover your land legs, much less spend time in deep contemplation. Retreats take time.
Finding Elements of Ease
To me, a retreat has an element of ease and simplicity. When I'm on vacation, I may be concerned about the threadcount of my hotel sheets or how many stars the restaurant has. On a retreat, I want a clean and comfortable bed, and clean and comforting food. Ideally, I'd like a place to practice yoga and a place to meditate, and I'll accept a massage or a sauna if it's offered, but the lavishness of the surroundings is not the point. In fact, that can be an outer-world distraction from the inner world I'm trying to access.
When I look for a retreat, I try to find a setting that offers quiet paths to walk and places to sit undisturbed–whether that's in a sun-dappled chapel or a grove of trees. The retreat spaces I like have set meal times and buffets of nourishing food, so I don't have to decide what to order from the menu or calculate a tip. And there's always tea.
Over the years I've taken many of these solo escapes. Here are some things I've learned about planning the most fruitful personal retreats.
1. Peace and Quiet is a Commodity
My first solo retreat was at Pendle Hill, a center run by the Society of Friends. As you'd expect from a place run with Quaker values, the accommodations were simple but comfortable. There was the option to rent a hermitage, a cottage set away from the main campus where I would be totally alone. For my first time, I didn't need quite that much solitude. I chose a room in one of the main lodgings.
The communal dining area included "silent" tables for people who wanted to remain in quiet contemplation. But all of the conversation was gentle and quiet. This was not the place for raucous laughter or boisterous debate–indoors or out. During the day, I would find a place to sit in the October sun and write in my journal. Or I'd take a walk around the grounds. I might come across other people wandering alone or huddled together in muted conversation, but the contemplative mood infused the whole experience.  When you're trying to go within, it helps if you're around other people with the same intention.
2. Going Alone Doesn't Mean Being Alone
For me, being at a solo retreat means I can choose to keep to myself as much as I need or want. Or I can get out of my comfort zone and strike up a conversation with someone I feel drawn to. Often, people who see that you're alone will introduce themselves and begin a conversation. If you set an intention about how much engagement you want to have, it's your choice about whether to respond politely and go on about your way, or to engage fully and make a connection.
At Pendle Hill, I met a young woman from Canada who had come for an extended retreat. We ended up taking meals together and having long talks. She invited me to a Quaker meeting in the city; that became my spiritual practice for a number of years. Being open to that serendipitous connection influenced my path in ways that I could not have predicted.
3. It's Okay to Be Myself and Feed My Own Needs
I've done girls' trips and group excursions. I find that people quickly settle into roles. The Organizer suggests activities; the Outspoken one sets the agenda; the One with the Food Restrictions determines the restaurants we'll choose. Traveling with a group means being willing to compromise so that everyone's needs are met.
A solo retreat involves only one person's needs: yours. That means you get to decide what to do each day. At the beginning of a retreat, I tend to make those choices as I make any other decision–based on logic or strategy or whatever my intellect tells me is best. I find that as I settle into my retreat, I can feel my left brain give way to my creative side, and I sense myself reconnecting with intuition. Then, where I go and how I move on any given day is determined by a sense of flow.
4.  When Spirit Moves, Move With It
One year, my annual retreat took me to a rambling house in upstate New York that a friend had recommended. I found it cold and uncomfortable—no heat against the fall chill and not enough blankets. When I went to the kitchen to make myself a cup of tea, I found an infinite variety of tea boxes—each of them crisscrossed with spider webs. It was more than I could take. I cut my trip short and came home the next day. Had I been traveling with someone, I might have been tempted (or convinced) to stay. In this case, I didn't have to compromise. I didn't have to explain. I could move with my own spirit.
5. Take Time for Contemplation
Solo travel may involve all kinds of activities and adventures, but you don't go alone on a retreat unless you plan to spend at least some time with only yourself. For me, an ideal retreat space will have opportunities for quiet walks, a place to practice yoga, and meditation space. Because journaling is my preferred way to get out of my head and tap into my heart, quiet places to sit and write are essential. If hiking or swimming or walking a labyrinth help you feel meditative, look for a retreat location where those options are available.
6.  Let Go of Expectations
One fortunate summer, I received a scholarship for a week-long retreat at the Omega Institute. By this time, I was a divorced single mom, living on the modest salary of a liberal-arts professor. A free week anywhere was a blessed opportunity to get away, but also a chance to get some writing projects done. While I was disciplined enough to make it to early morning yoga classes, most afternoons found me sitting on the deck outside the cafe with my bare feet propped up on the railing, doing nothing. Or I'd retire to my little vine-shrouded cabin, fling open the windows to let in the breeze, and fall into deep naps, lulled by the hum and chirp of the insects. After the first couple of days, I realized that my lack of motivation to "get something done" was the result of how burned out I was from work and responsibility. I let go of the idea that I needed to produce something and devoted myself to the rest I needed.
The Reason for Retreat
In my daily life, I have responsibility for… everything—myself, the house, work tasks, my child, and now my parent. I wouldn't give up the freedom to make my own decisions, but I admit there are times when I might relish a sounding board or a helping hand. So why would a trip alone seem so nourishing? I think it comes down to being able to attend more fully to your own needs.
Whether you're living solo, coupled, or in community, your days may be busy and full of distractions. It's easy to find yourself moving around the world on someone else's timeline and, if you're not careful, on someone else's agenda. Solo retreats are a time to remind yourself of your own rhythms. I ask myself pointed questions: What do I like? What do I need? What pleases me? If I pick the right spot and spend enough time, I can find my own flow again.
Or course, a solo retreat tests your ability to enjoy your own company, to tolerate the voice in your own head. But if you allow yourself the time and space to do some helpful introspection, you may come away with a sense of clarity and direction. Or you may not.  The product of your time alone makes little difference if it gives you a chance to practice self-acceptance and self-love. The ideal solo sojourn allows you to see the value of spending time with someone as special as you.
---
Tamara Jeffries is a senior editor at Yoga Journal.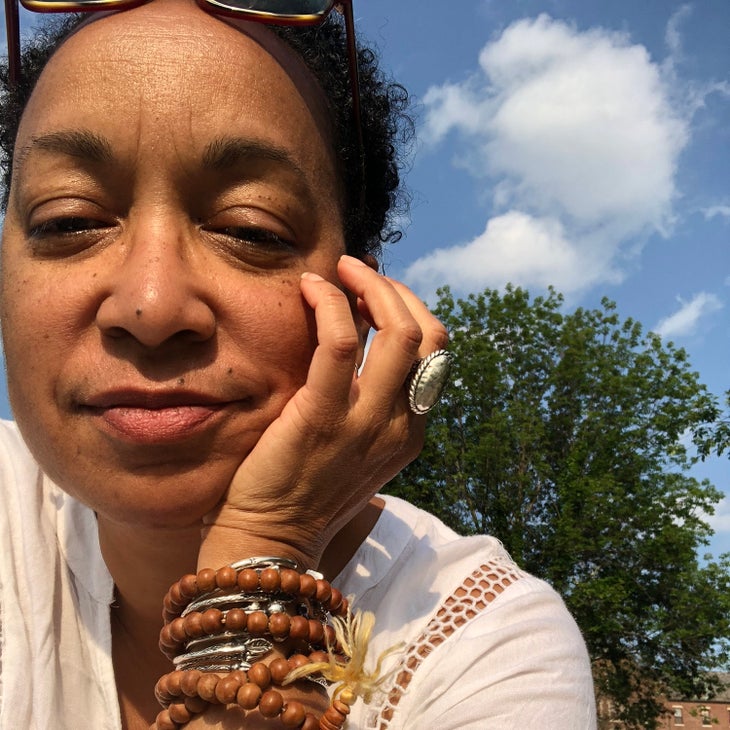 Lead Photo: Gary John Norman/Getty
Trending on Outside Online