The 10 Best Vacations for Dads
Forget the necktie. He doesn't need another one. Want to let dad know you care? This year, send him on one of these adventures. Don't have a dad—or don't care for the one you've got? Send yourself.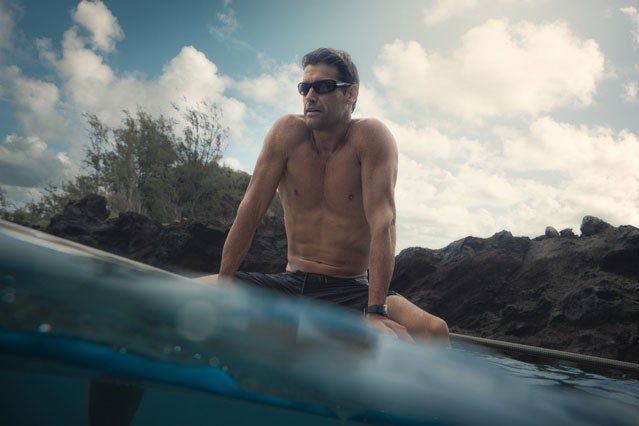 Travaasa(Photo)
Heading out the door? Read this article on the new Outside+ app available now on iOS devices for members! Download the app.
Happy Father's Day: The 10 Best Vacations for the Man of the House
After celebrating moms, graduates, and Memorial Day earlier in the season, Father's Day can feel a little neglected by the time it rolls around in mid-June. But dads need pampering too. Here are 10 spots where the man of the house can chill any way he chooses, whether with his wife, his family, or with other dudes.
The Best Mancations: Surf the Best Wave Fields on the Planet
Mentawai Islands, Indonesia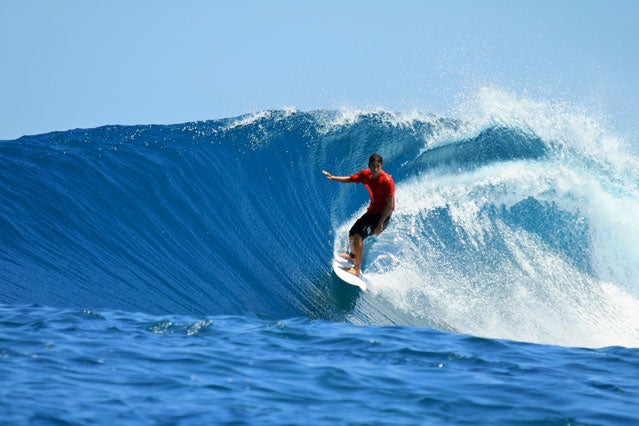 Martin Daley, the Christopher Columbus of surf exploration and quite possibly the father of the modern-day Mancation, has been leading surf trips to the best wave fields on the planet for the past 22 years. Here's his simple and very successful formula: Grab seven of your buddies and spend the next two weeks on the Indies Trader 3, a luxurious 90-foot yacht with fine wines, a chef who knows his seafood, satellite Internet, a fishing boat, jet ski, and scuba gear. Surf the Indian Ocean all day, eat gigantic meals, drink beer, and swap stories that should probably be left at sea.
As of now the boat is available in late June and early July. The all-inclusive price is $7,500 per person for two weeks.
The Best Mancations: Learn How to Fly a Helicopter
Winterlake Lodge, Alaska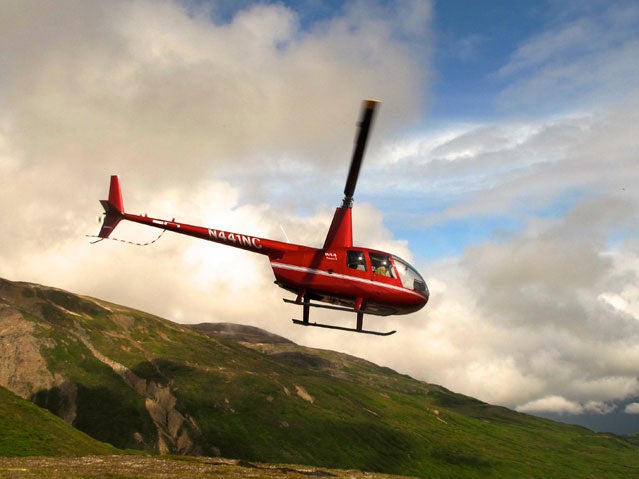 What Dad hasn't dreamed about launching an alternative career as, say, a heli-pilot in Alaska? Southcentral Alaska's remote Winterlake Lodge—home to the famous Kings & Corn heli-ski, -fish, and -raft triumvirate—offers a beginner's course in flying the bird. The Alpine Air Alaska introductory lesson, taught in a state-of-the-art R44 Robinson helicopter, will discern pretty quickly whether Dad has the right stuff to continue on with the rigorous 12- to 16-month training required to earn a private pilot's license.
Dads who prefer the Kings & Corn Adventure will ski 3,000-foot vertical runs in the Tordrillo mountains, fish on the Talachulitna River, and float on the appropriately named Happy River.
For heli lessons: June 1-15; July 1- October 1; $750 per lesson; lodge rates from $1,395. Kings & Corn Trips run June 14-20, June 19-25, and June 24-30; $9,000 per person.
The Best Mancations: Catch a 20-Pound Atlantic Salmon in Russia
Ponoi River Camp, Russia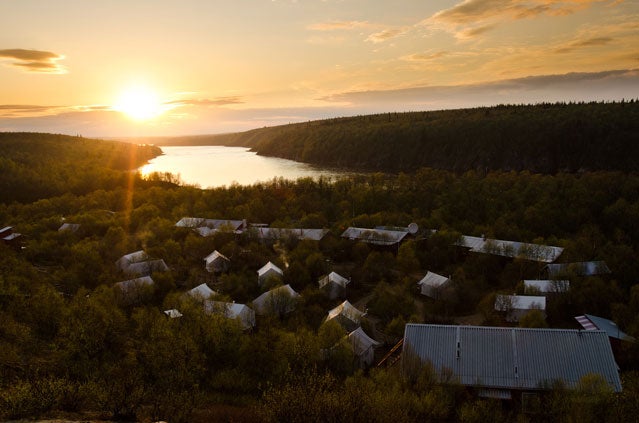 Ponoi River Atlantic Salmon

Catch an Atlantic salmon in the Ponoi River
The owner of Ponoi River Camp, Ilya Sherbovich, was one of 10 delegates to successfully lobby Vladimir Putin to uphold restrictive sport-fishing regulations on the Kola Peninsula. What this means: As Sherobovich's guest, dad can relax and focus on catching 20-pound Atlantic salmon. With three luxuriously rustic camps—Ryabaga, Brevyeni, and Purnache—fishermen can have their own stretch of the easy-flowing 200- to 500-foot-wide Ponoi to themselves. Skated dry flies work best. Because the wilderness is still intact here, Ponoi is a haven for ducks, songbirds, falcons, and eagles. The five-course dinner will likely involve salmon, reindeer tenderloin, and definitely involve a vodka toast. There's even a masseuse on staff to massage sore shoulders.
From $3,990 to $15,990 per person per week; Frontiers Travel.
The Best Mancations: Visit the Ultimate Man Spa
Gwinganna Lifestyle Retreat, Australia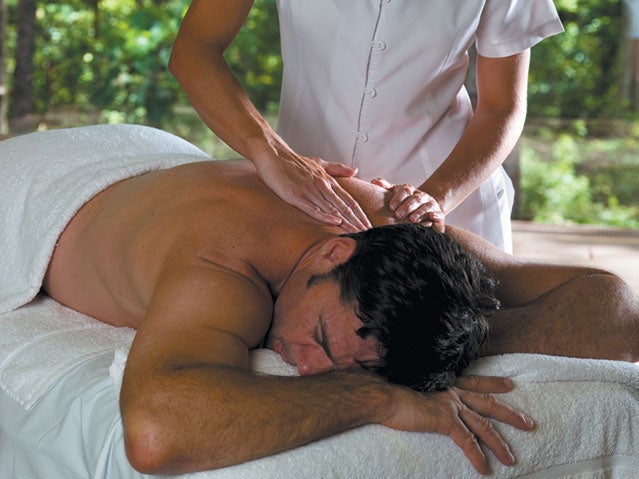 Gwinganna Lifestyle Retreat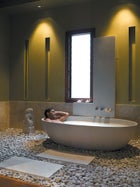 Take time to soak and relax
Gwinganna Lifestyle Retreat

Let Dad get his box on
As part owner of Gwinganna, Hugh Jackman used this 500-acre Gold Coast retreat to train for Wolverine. It's no wonder. The ultimate man spa, Gwinganna offers fitness classes like stick fighting and boxing, an indoor cycling studio, miles of bushwalks, and is 15 minutes from the waves at Burleigh Beach, where the ASP World Surfing Circuit kicks off every February. There are also kinder, gentler activities, including yoga, meditation, and a full menu of spa offerings like "Rockupuncture," an 80-minute hot rocks massage that realigns the body's energy through its meridians and helps cure insomnia. The best part: Gwinganna has an on-site garden and orchard, which insures good eating.
Seven-night detox packages from $2,904.
The Best Mancations: Revive the Lost Art of Becoming a Waterman
Travaasa Hana, Hawaii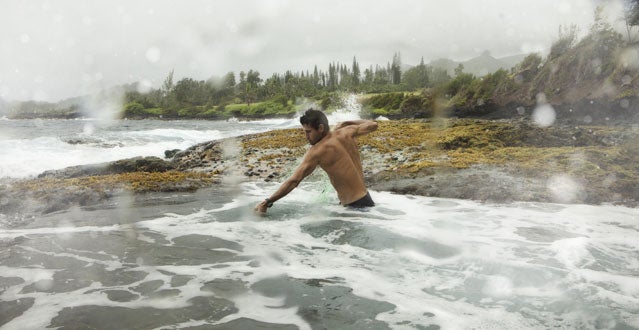 Travaasa Hana

Catch your own dinner
In addition to hosting Father's Day, June is also "Man Month" at Travaasa, Hawaii. This Hana resort that sits on the eastern tip of Maui is where guys can go to learn the nearly lost art of becoming a waterman. Start with the basics: Throw a hand-made fishing net with the locals who made them in a way that might actually snag some dinner. Then graduate to Hawaiian archery or a form of self-defense known as lua, a martial art with more than 300 effective and occasionally deadly moves used by Hawaiian warriors. There's also "Machete Madness Coconut Husking" and "Masters of Mixology" classes, but be sure to carve out time for a private surf lesson and, as long as you're at a spa, the "Gentleman's Facial."
Five-night packages from $425 per person, per night.
The Best Mancations: Go Extreme Glamping in Utah
Amangiri, Utah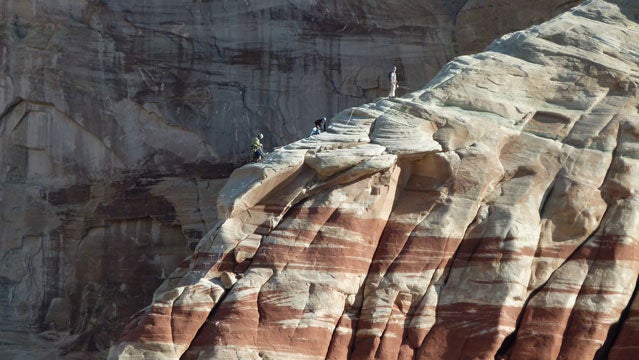 Amangiri Resort
The Amangiri Resort
This austere resort sits on 600 acres on Utah's southern border, sandwiched between Grand Staircase Escalante National Monument and Grand Canyon National Park. The place blends so seamlessly into the Colorado plateau that one could almost consider a stay here "extreme glamping." That is, if glamping came with a 25,000 square-foot spa, a pool sculpted around a red-rock monolith, and a bedroom suite with twin rain showers. Amangiri may be the epitome of desert chic, but there are still plenty of ways to get sweaty, with extensive courses in GPS navigation, rock-climbing rope technique, desert travel, and hiking on nearby trails like "Studhorse." To expand your consciousness, there's the Desert Dream, a 135-minute treatment that combines flotation therapy with cranial-sacral and aromatherapy massage.
The Best Mancations: Live Like Lance in a Hidden Redwood Grove
Mill Valley Inn, Mill Valley, California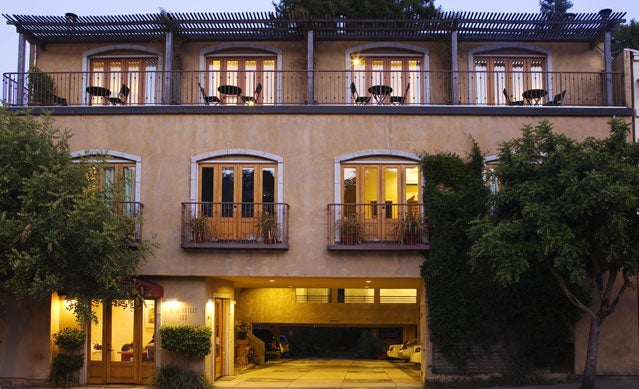 Rumor has it that this hidden spot in a redwood grove in downtown Mill Valley is where one super-rich, super-famous cycling icon stayed while training in Marin. It's easy to see why—each of the 25 rooms has that charming Euro feel, with French doors opening on to a veranda overlooking the creek or downtown Mill Valley, and a morning espresso bar to amp guests for whatever ride, hike, or waterborne adventure they choose for the day.
The hotel is just a few blocks from both the Dipsea, the famous 7.5-mile stair-addled trail to Stinson Beach, and Dias Ridge, a stunning 3.2-mile singletrack rolling down to Muir Beach. Nightlife options are surprisingly endless for such a small town: Mill Valley Beerworks right next door has an immense and tasty beer menu; the legendary Sweetwater is one of the best live-music venues in the Bay Area; and El Paseo, a Mediterranean-style restaurant with a lively bar, is a haven for carnivores with entrees like the six-ounce Wyoming black angus filet mignon.
Two-night stay minimum, doubles from $209-279.
The Best Mancations: Ride the World's Highest Active Volcano
Cotopaxi, Ecuador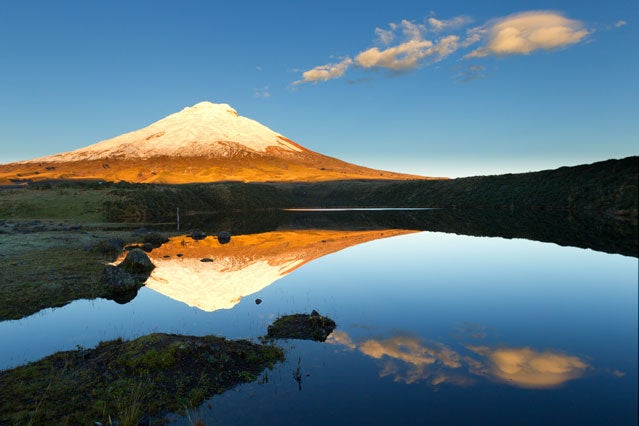 Cotopaxi, Ecuador

A view this gorgeous is paid for in sweat
They call this 10-day South American adventure "Taming the Dragon." After acclimatizing on lower-altitude rides like "Little Hell," a singletrack descent into the mouth of Pululahua volcano, guests will (partially) ascend 19,347-foot Cotopaxi, the world's highest active volcano. They'll also fly down it on singletrack, which increases the fun and crash potential, making for an all-around explosive itinerary. Guests stay at a traditional, working hacienda that has been in the same family for centuries. One buzzkill: The trip doesn't leave until December, but it's worth the wait.
$2,500 per person.
The Best Mancations: Ogle Classic Cars With the Queen
The Cotswolds & the Windsor Castle Concours of Elegance, England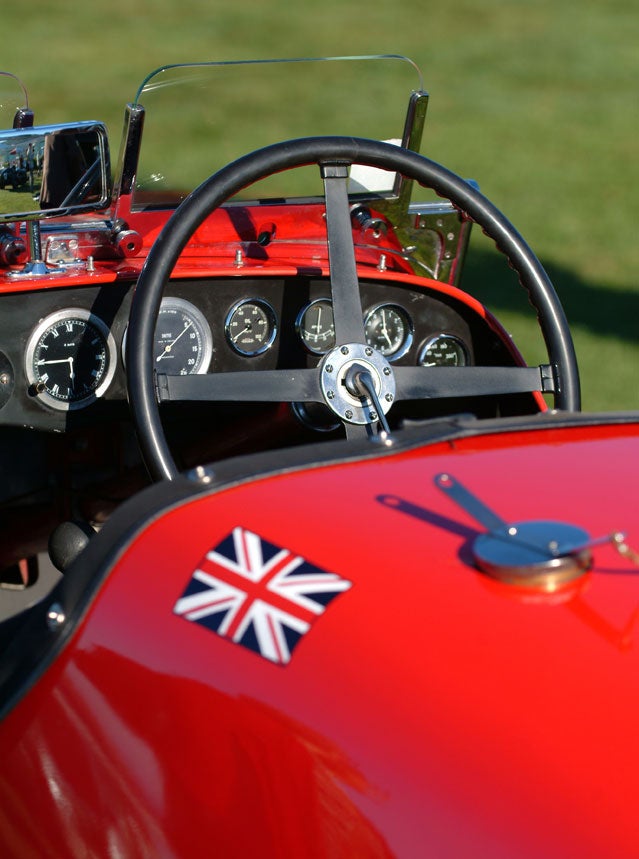 For the classic car fanatic, it doesn't get more fantastic than this nine-day trip to England. The crowing glory: An exclusive VIP invitation to Queen Elizabeth's residence for the inaugural Windsor Castle Concours of Elegance, which features some of the rarest and most spectacular motor cars ever made, including a Bugatti Royale, Ferrari 250 GTO, Blower Bentley and Mercedes-Benz Gullwing. Guests also take tours of production facilities and factories to view the craftsmanship and expertise that goes into creating everything from a Jaguar to a Mini Cooper to a Land Rover. Also included: A day at Blenheim Palace, home of the Duke and Duchess of Marlborough and birthplace of Sir Winston Churchill, for the International Horse Trials, where the world's best riders compete in Dressage, Cross Country and Show Jumping.
From $13,695.
The Best Mancations: Revel in a Shrine to Well-Being
Bask Spa, Revel Resort, Atlantic City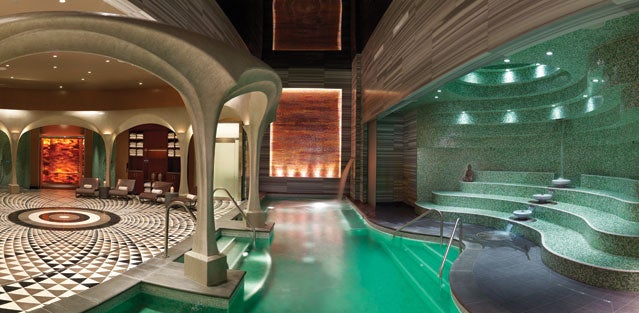 It's a little oxymoronic to open a 32,000-foot "shrine to well-being" in Revel, an 1,800-room beachfront casino resort in Atlantic City. But that's what makes "Bask," the latest in the Exhale spa family, so interesting.
The spa itself is an architectural wonder with 32 spa rooms, a 5,000-square-foot gym, and classes in Core Fusion, yoga, and Surfset—a cardio and resistant workout that achieves surfer fitness on land. Add the long list of retreats with titles like "Shake Your Chakra," and Bask is essentially a giant daytime detox sanctuary in a den of Revel's eating, drinking, and gaming debauchery. Your wife might forgive you if you A) invite her and B) reserve a four-corner ocean-room suite.
$589 per night.
Lead Photo: Travaasa