Hunger Games
Think the New York City Marathon is punishing? Try filling up on the the city's most iconic foods as you go.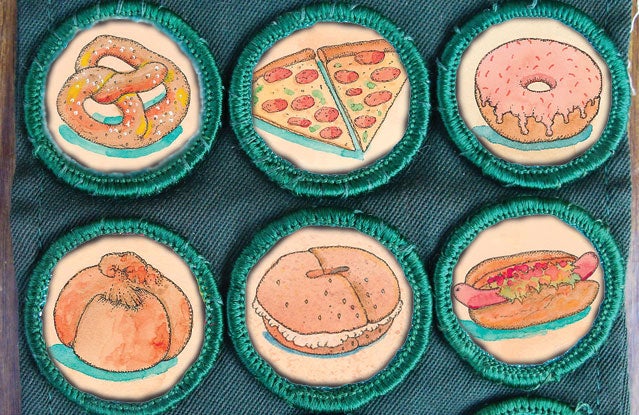 Mike Reagan/Daniel D. Snyder
Heading out the door? Read this article on the new Outside+ app available now on iOS devices for members! Download the app.
People say the hardest part of a long race is the training. Not this one. The hardest part was the perfectly browned pretzel at Sigmund Pretzel Shop on Avenue B in the East Village. The problem was that I ate it minutes after the Katz's hot dog, which I ate minutes after the Yonah Schimmel knish, which was just after the Eisenberg's egg cream. The idea was simple: connect eight of NYC's legendary food institutions together on foot in a gourmand's marathon.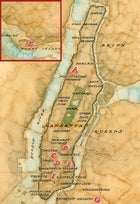 Along with two other New Yorkers, I'd become intrigued by the popularity of masochistic obstacle races. But our hardy trio weren't interested in signing up for someone else's race; we wanted to make our own. So, with a copy of Zagat's New York City Food Lover's Guide 2012/13 in hand, we compiled a list of classic New York foods and the best place to get each one. Our list needed to be defensible: each restaurant had to have a legitimate claim to supremacy. Some were easy. Choosing the best pizza was not. In the end, our starting point was Absolute Bagels on the Upper West Side, our finish line Totonno's in Coney Island. The obstacle: 4,000 calories in 21 miles. The only rule? Finish every meal. Here's how our 9:25 "marathon" went down.
A) Absolute Bagels, Upper West Side, 8:05 a.m.
Egg bagel with cream cheese. Golden, crusty, light. A great start.
B) Eisenberg's Sandwich Shop, Flatiron District, 10:02 a.m.
Ice-cold chocolate egg cream, plus a milky chocolate soda, which goes down easy. Too easy.
C) Yonah Schimmel Knish Bakery, Lower East Side, 10:57 a.m.
Three dense, heavy, savory knishes—potato, red cabbage, and mushroom—split three ways.
D) Katz's Delicatessen, Lower East Side, 11:15 a.m.
Katz's hot dog. We're surprised this is rated one of the city's best—it's juicy, with a snappy casing, but hardly extraordinary. Fun fact: Meg Ryan had her fake orgasm at this deli in When Harry Met Sally.

E) Sigmund Pretzel Shop, East Village, 12:06 p.m.
A large pretzel, warm and salty, with honey mustard. Our fateful rule is reconfirmed: we must finish our plates before moving on.
F) Doughnut Plant, Lower East Side, 12:50 p.m.
Peanut butter and blackberry jam doughnut. Dread setting in; no one feels good now.
G) Junior's, Downtown Brooklyn, 2:07 p.m.
Raspberry swirl cheesecake. We accidentally run a mile past Junior's, walk back, then loiter after eating, afraid to pound the pavement—and our GI tracts—yet again.
H) Totonno's, Coney Island, 5:30 p.m.
Two large coal-fired cheese pizzas. Delicious but slow going. Afterward, we suffer through a 40-minute subway ride home. Two days later: appetite regained.
Trending on Outside Online