Where to Camp Next to These Popular National Parks
Forget about the booked-months-in-advance sites inside the parks. These nearby campgrounds guarantee availability, quiet, and solitude.
Megan Michelson(Photo)
Heading out the door? Read this article on the new Outside+ app available now on iOS devices for members! Download the app.
Want to visit the country's most popular national parks but can't seem to score a campsite? That's probably because you haven't booked months, if not up to a year, in advance. Even if a last-minute spot opens up, chances are the place will be packed: your tent butting up against a stranger's picnic table, the sound of humming generators buzzing nearby. That's not a wilderness experience we'd recommend. We've done some digging to uncover the spots to camp near our favorite national parks—all of which are within an hour of an entrance gate—that guarantee availability and respite. 
Badlands National Park, South Dakota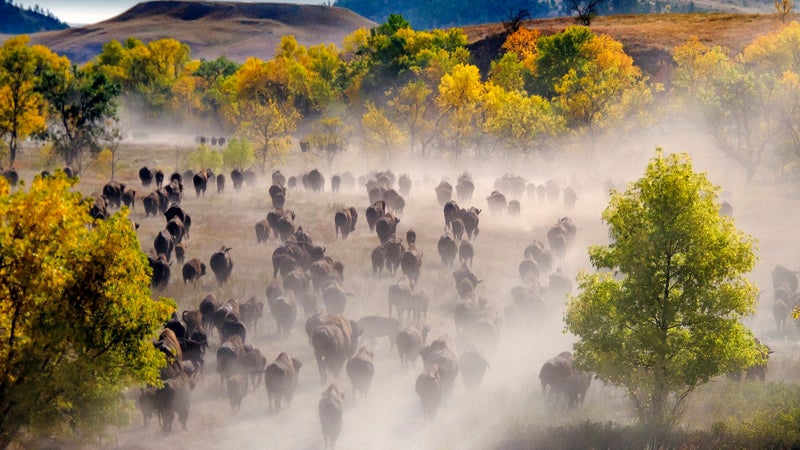 Where everyone else is: The 96-site Cedar Pass Campground (from $22) is located near the Ben Reifel Visitor Center at the east entrance to Badlands National Park. There's a nearby restaurant, the occasional roaming buffalo, and decent views of the rugged landscape filled with towering rock pinnacles, but the sites are tightly squeezed together and have zero trees for shade or privacy.
Go here instead: Custer State Park (from $20), which covers 71,000 acres of stunning landscape in South Dakota's Black Hills, an hour west of Badlands National Park. The state park's ten campgrounds have spacious sites with a little more breathing room, plus lakes and pine forests to keep them cool. Hop over to Badlands for its stargazing programs or to hike the ten-mile Castle Trail to spot fossil replicas.
Glacier National Park, Montana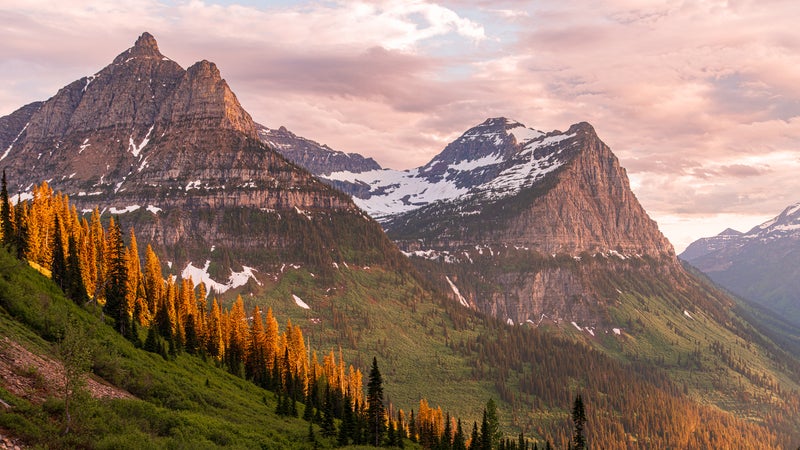 Where everyone else is: Apgar Campground (from $65), the largest campground in Glacier National Park, is located two miles from the West Glacier entrance on the shore of Lake McDonald.
Go here instead: Big Creek Campground (from $17) is 3.6 miles outside the park's Camas Creek gateway, a less-visited entrance than West Glacier. Located on the banks of the North Fork of the Flathead River in Flathead National Forest, the tent-only site has easy access to trout fishing and swimming, which can bookend your day trip into the park to hike to the fire lookout tower atop Huckleberry Mountain.
Congaree National Park, South Carolina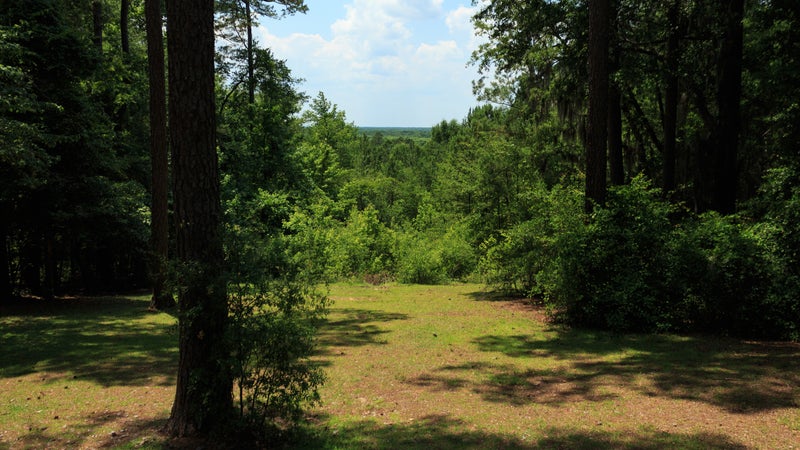 Where everyone else is: Congaree National Park (from $5) has two tent-only frontcountry campgrounds set among giant cypress trees. There aren't many sites, and they tend to fill up quickly. Longleaf, on the park entrance road, has just ten sites, and Bluff Campground, a mile-long walk from Longleaf with no vehicle access, has six sites. Chances of scoring one of those during peak season are slim.
Go here instead: Poinsett State Park (from $42), 45 minutes from the Congaree's main entrance, has a ten-acre lake prime for paddleboarding or bass fishing; 25 miles of trails for mountain biking, hiking, or running; and 50 uncrowded campsites. Sections of the 350-mile, state-long Palmetto Trail pass through the park.
Crater Lake National Park, Oregon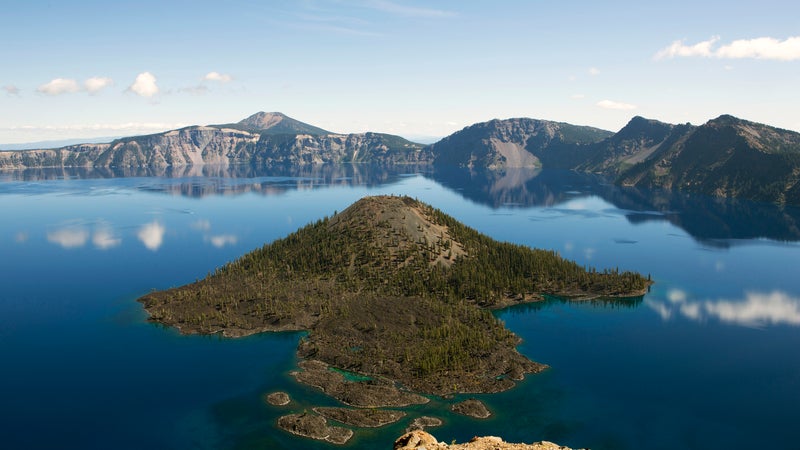 Where everyone else is: Mazama Campground (from $21), near Crater Lake National Park's south entrance, is the only campground inside the park that allows reservations and fits RVs. With a whopping 214 sites, you might be able to get a last-minute spot here, but don't count on it during summer's peak months. 
Go here instead: Toketee Lake Campground (from $10), 30 minutes from Crater Lake, is a rustic national forest campground that's booked on a first-come, first-served basis. It has no running water but tends to be mellower than spots inside the park. Toketee Falls is a two-mile hike southwest, while Umpqua Hot Springs is three miles northeast. If you're looking for the security of a reserved site, check out the privately owned Crater Lake Resort (from $30), just outside the park, for tent sites, cabins, and glamping tents.  
Grand Teton National Park, Wyoming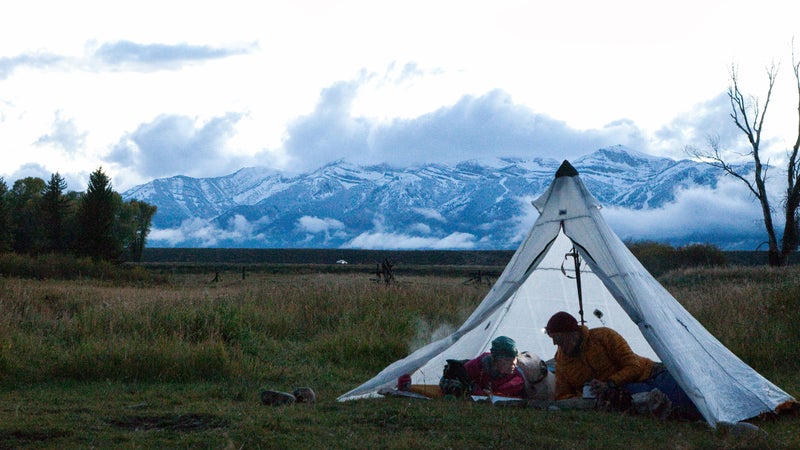 Where everyone else is: Gros Ventre Campground (from $30), the park's closest campground to the town of Jackson, is situated along the Gros Ventre River with sneaky views of the Grand. Most of the 300 sites here are first-come, first-served—and they fill up in the summer.
Go here instead: Shadow Mountain (from $10) is set on a rugged, rocky road outside the town of Jackson and has ample free dispersed camping in Bridger-Teton National Forest. This area borders Grand Teton National Park and has arguably the best views of the Tetons in the area. The higher you drive up the mountain to find a spot to camp, the better the view. Bonus: Shadow Mountain has a downhill-oriented singletrack for mountain bikers.
Yosemite National Park, California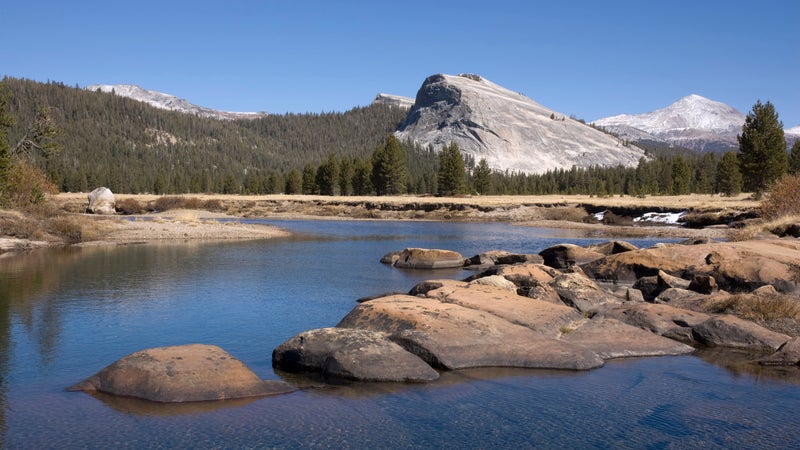 Where everyone else is: Upper Pines Campground (from $26) is a sprawling, 238-site spot in the heart of Yosemite Valley. You'll need to book five months in advance to pitch a tent during the busy season. 
Go here instead: Tioga Lake Campground, in Inyo National Forest, is three minutes from the Yosemite entrance gate on Tioga Pass. Snag a same-day lakefront spot here to be far from the hustle of Yosemite Valley but close enough to its Tuolumne Meadows, known for world-class rock climbing and less-trafficked hiking trails.
Rocky Mountain National Park, Colorado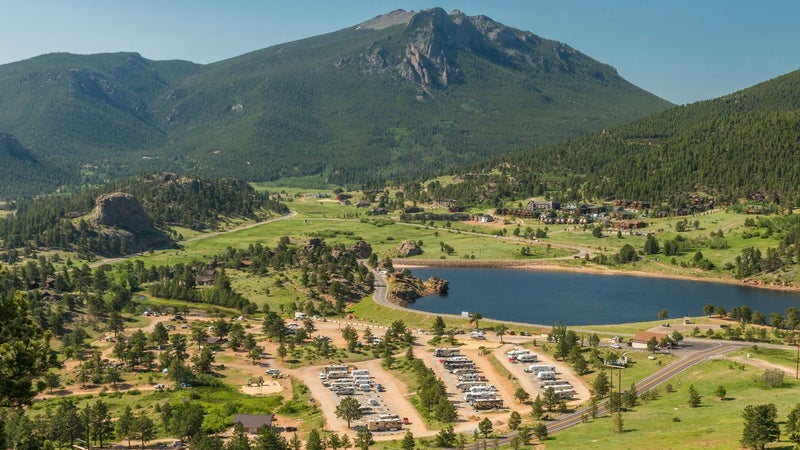 Where everyone else is: Moraine Park Campground (from $26), near the Beaver Meadows entrance into Rocky Mountain National Park, has 244 tent and RV sites that are filled most summer nights, many by reservations made six months ahead of time.
Go here instead: Estes Park Campground at Mary's Lake (from $30), a perfect overflow spot when the campgrounds inside the park are all booked up, is an eight-minute drive to the park. You'll also have easy access to the town of Estes Park, fishing and hiking across the road at Mary's Lake, and views of Twin Sisters Peaks.
Lead Photo: Megan Michelson