U.S. Must Pay $10.5 Million to Family of Woman Killed at Arches National Park
The family of Esther Nakajjigo accused the National Park Service of negligence for not properly securing the metal gate that killed her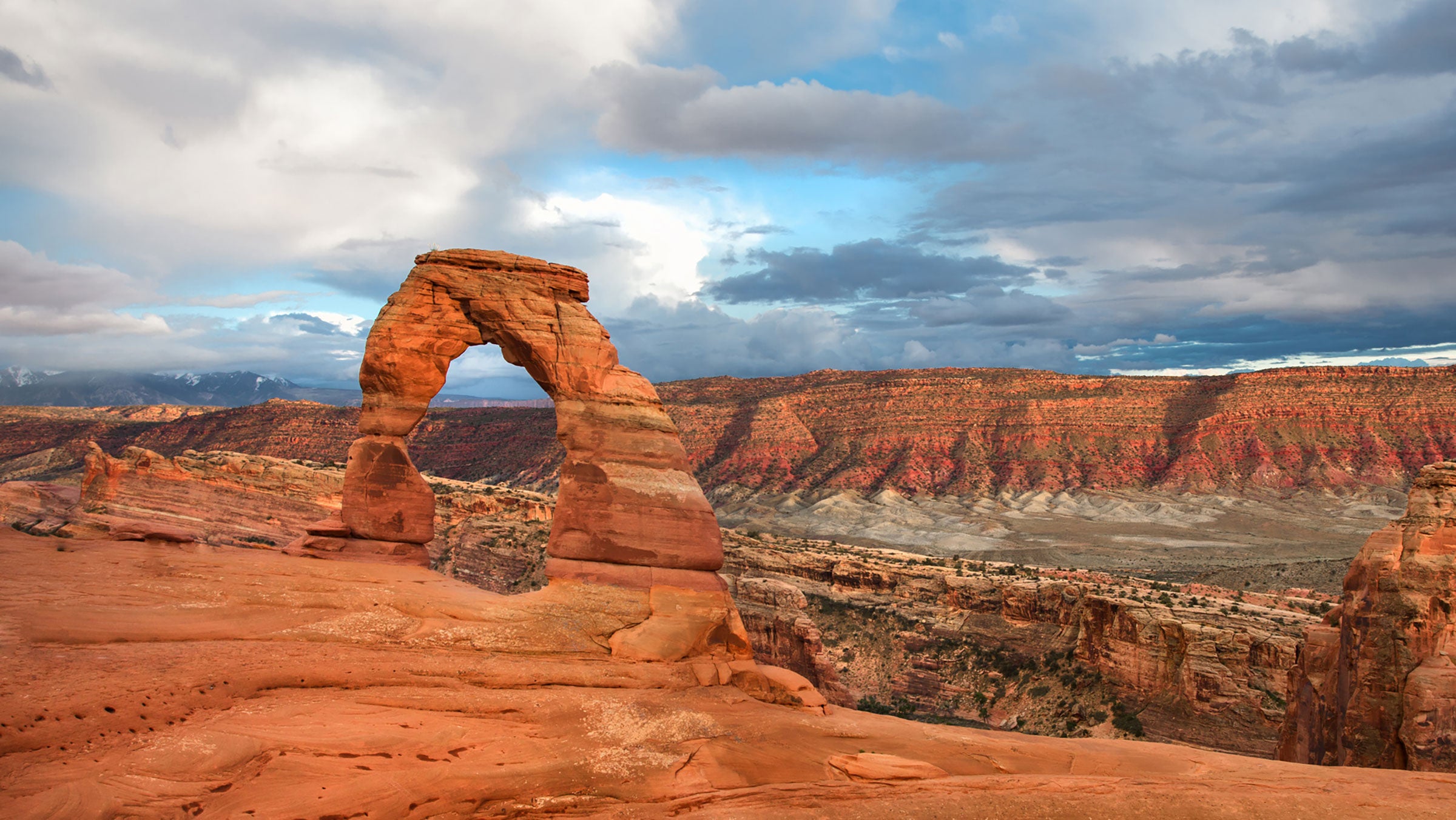 Heading out the door? Read this article on the new Outside+ app available now on iOS devices for members! Download the app.
Esther Nakajjigo, a 25-year-old Ugandan human rights activist, was killed in a horrific accident at Arches National Park on June 13, 2020. On Monday, a federal judge in Utah ruled that the U.S. government must pay her family more than $10 million in damages 
The amount was far less than the $140 million Nakajjigo's family originally sought. But an attorney for her parents and husband said they were grateful for the judgment, which represents the largest federal wrongful death verdict in Utah history, the Associated Press reported.
Nakajjigo married Denver man Ludovic Michaud in March 2020. As recreation areas in eastern Utah reopened that summer, Michaud was excited to take his new wife to Arches National Park, and the two drove there in June. The couple was leaving a park parking lot to get ice cream when a metal traffic control gate swung into the road, piercing the passenger side of the couple's rental car and severing Nakajjigo's head.
In their legal complaint, Michaud and Nakajjigo's parents said the National Park Service was negligent for not maintaining the gate. They argued that had employees installed the gate properly and secured it with an $8 padlock, Nakajjigo's death could have been prevented, NBC News reported.
In his ten-page verdict, U.S. District Court Judge Bruce Jenkins said the government admitted fault and apologized for Nakajjigo's death.
"This decision serves as a reminder of the importance of proper maintenance and safety measures in our national parks, so as to prevent similar incidents from happening in the future," Michaud said in a statement to CBS News on Monday. "The trial gave me and Essie's family members an opportunity to tell Essie's beautiful story, and it was so important to me to have the chance to stand up and speak for this amazing woman."
During the trial's opening statements in December, Nakajjigo was described as a "pearl beyond price" with "limitless" potential, the Salt Lake Tribune reported. At age 17, she used her college tuition money to start a nonprofit community health center, which provided free reproductive health services to young women and girls. For this work, the United Nations Population Fund gave her the Woman Achiever Award.
Nakajjigo also created a reality television show in Uganda focused on helping teenage mothers stay in school and learn life skills.
She met Michaud on Tinder in 2019, when she was attending a leadership program in Boulder, Colorado. In court, Michaud described his relationship with Nakajjigo as "the best time of his life." 
"It feels lonely, and that's hard. A lot of things remind me of her," Michaud told the Salt Lake Tribune. "There is a lot of small things I miss."
Lead Photo: Getty Images