Visit These Glaciers in Yosemite National Park Before They Disappear
According to a new Unesco report, glaciers in Yosemite National Park and other World Heritage sites are very likely to melt away by 2050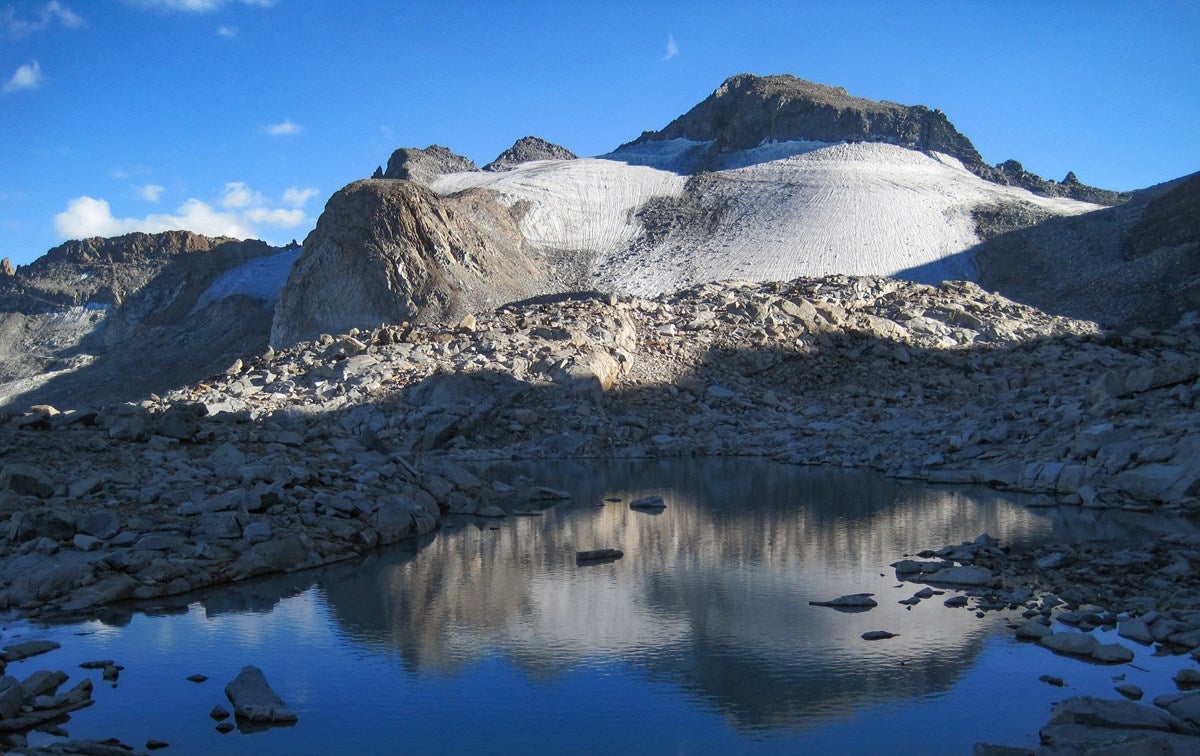 Heading out the door? Read this article on the new Outside+ app available now on iOS devices for members! Download the app.
If you want to see the glaciers in Yosemite National Park, you should plan your trip soon—the ice will be gone in a few decades, according to a new report released on Thursday. Researchers at the U.N. Educational, Scientific, and Cultural Organization say glaciers in at least one-third of World Heritage sites are set to disappear by 2050, even if global warming is reduced.
Other glaciers will only survive if we manage to cap the world's temperature increase to 1.5 degrees Celsius (2.7 degrees Fahrenheit), an ambitious goal set by the 2015 Paris Agreement. A total of 18,600 glaciers have been identified at 50 UNESCO World Heritage sites, covering around 41,000 square miles and representing nearly ten percent of the earth's glacierized area.
"This report is a call to action. Only a rapid reduction in our CO2 emissions levels can save glaciers and the exceptional biodiversity that depends on them," UNESCO Director-General Audrey Azoulay said in a news release.
All remaining glaciers in Africa's World Heritage sites, such as Kilimanjaro National Park and Mount Kenya, will likely be gone by the middle of this century. Glaciers in the Three Parallel Rivers of Yunnan, located in southern China, had the highest relative mass loss since 2000, shrinking by 57.2 percent over the past two decades.
Lesser-known glaciers in and around Yellowstone National Park are also expected to disappear by 2050, according to the report. In an email to Outside, study author Tales Carvalho Resende said eight patches of ice, covering less than two square miles in total, have been identified.
"The Randolph Glacier Inventory and Global Land Ice Measurements from Space databases keep being updated regularly, so it could be that some of these glaciers or very small ice patches might have already disappeared, which (unfortunately!) comes to assert our projections," Resende said.
In Yosemite National Park, two are left: the Lyell and Maclure glaciers. According to the NPS, they formed during the Little Ice Age, which began in the 14th century. They play an important role in local ecosystems, providing a year-round supply of cold water to the Lyell Fork of the Tuolumne River. The water from these ice masses is especially vital during the late summer and fall, after the winter snowpack has melted.
Lyell and Maclure were first mapped and photographed in 1883. John Muir, Joseph LeConte, and Francois Matthes were among the first to measure the glaciers' movement and size over time.
Along with a reduction in carbon emissions, the UNESCO report calls for increased monitoring of glaciers, as well as the use of early warning systems to respond to natural disasters caused by overflowing glacial lakes. Melting glaciers helped fuel the floods that devastated Pakistan this past summer.
"When glaciers melt rapidly, millions of people face water scarcity and the increased risk of natural disasters such as flooding, and millions more may be displaced by the resulting rise in sea levels," said Bruno Oberle, Director General of the International Union for Conservation of Nature, in a statement. "This study highlights the urgent need to cut greenhouse gas emissions and invest in nature-based solutions."
Lead Photo: National Park Service