Park Service Workers Aren't Stoked on Their Jobs
A recent survey of employee satisfaction returned abysmal scores for the NPS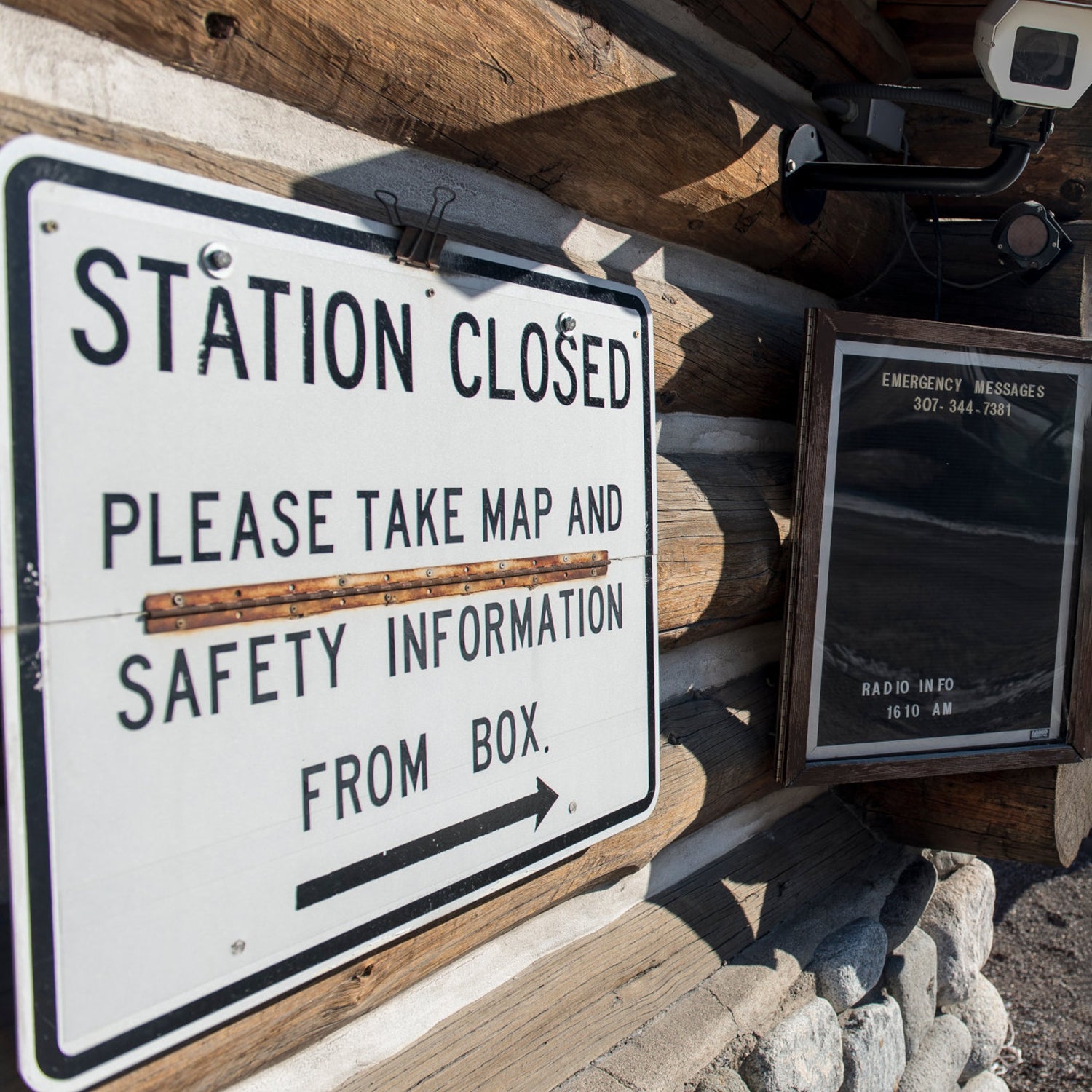 Heading out the door? Read this article on the new Outside+ app available now on iOS devices for members! Download the app.
For a lot of outdoorsy Americans, working for the National Park Service—whether as a ranger, an administrator, or one of their witty social media managers—is the dream. But according to a newly-released survey from the Partnership for Public Service, the national parks might not be a dream job for applicants who value quality engagement and job satisfaction.
The group asked employees at agencies around the federal government questions based around three basic topics: Would they recommend their organization as a good place to work? How satisfied were they with their jobs? And how satisfied were they with their organization as a whole? The higher the agency's engagement and satisfaction score, the more likely the employee intended to stay.
According to survey results, national parks ranked 371 out of 432 government agencies in 2022 – or in the bottom 15 percentile. Those numbers were essentially flat compared to 2021 and 2020 survey results.
Increasing employee morale at the NPS, which has suffered from under-resourcing for decades, has been a main objective of the agency's director, Chuck Sams. During his confirmation hearings in 2021, he stated: "The one thing I've always learned in leadership is it's the people that are most important," he added, "And therefore helping to improve the morale, listening to the staff, the long-term staff, and figuring out exactly what needs to be done to support them out in the field in order to be the good interpreters they are, to be able to take care of the parks in an appropriate way." But despite this sentiment, many park employees seem to have one foot out the door.
The biggest employee complaints pointed to an unsatisfying salary, a poor work-life balance, and a lack of workplace commitment to diversity. The park service's best score was for mission matching, which ranked 187 out of 410 agencies.
One potential contributing factor to low employee morale could relate to the number of staff members that the park service currently employs. Between 2000 and 2010, the park service employed about 16,000 individuals every year. Since then, the agency has seen a 25% decline (with the exception of a brief surge in 2021), employing about 12,000 employees over the past decade despite surging park visitation.
Between 2000 and 2019, Capitol Reef National Park lost 15% of its staff members at the same time that visitation doubled. Similarly, Bryce Canyon National Park lost 10% of its staff and saw a 136% increase in park visitation over the same period of time.
Even when the budget allows national parks to hire new employees, the hiring process often takes months. And the hiring pool seems to be shrinking with employee morale.
Dissatisfied employees also indicated frustration with recognition for their efforts, with that measure dropping 9 points below the previous year's. Survey scores also ranked the park service a 396 out of 432 agencies when it came to "the level of respect employees have for senior leaders, satisfaction with the amount of information provided by management and perceptions about senior leaders' honesty, integrity and ability to motivate employees."
Lead Photo: William Campbell/Contributor/Corbis News/Getty