Yellowstone National Park Renames Peak "First Peoples Mountain"
The 10,551-foot peak, formerly called Doane Mountain, has a new title that reflects the contributions of Native Americans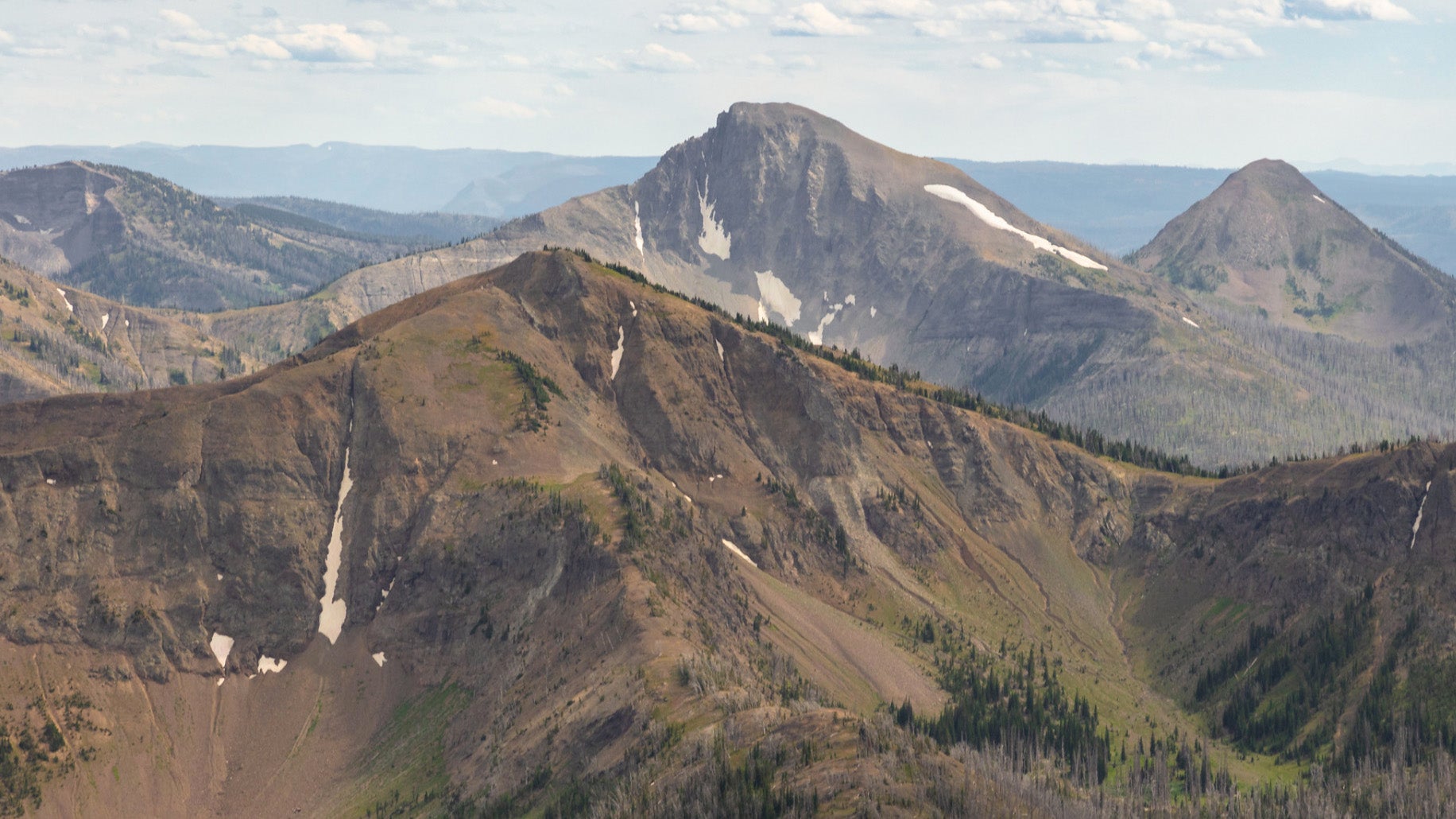 National Park Service
Heading out the door? Read this article on the new Outside+ app available now on iOS devices for members! Download the app.
Yellowstone National Park has taken a step to distance itself from its painful past. 
On Thursday, the National Park Service officially changed the name of a 10,551-foot peak east of Yellowstone Lake to First Peoples Mountain, after research showed that the man it was previously named for participated in atrocities against Native Americans. The name change was confirmed following a unanimous 15–0 vote by the U.S. Board on Geographic Names. 
"It is a victory, yes. Is history being rewritten and retold truthfully? I hope so," William Snell, executive director of the Rocky Mountain Tribal Leaders Council, told National Public Radio. 
The mountain was formerly named Doane Mountain after U.S. Army Captain Gutavus Doane, who participated in the Washburn-Langford-Doane Expedition to explore Yellowstone in 1870. Earlier that year, Doane had led an attack against the Piegan Blackfeet Tribe that was later labeled the Marias Massacre. At least 173 Native Americans were killed in the attack, including elderly people, children, and women, according to the NPS.
"Doane wrote fondly about this attack and bragged about it for the rest of his life," read a press release from the NPS. Later in his life, Doane also tried and failed to become superintendent of the park, according to Montana State University. 
Blackfeet member Tom Rodgers told CNN that the Indigenous community has petitioned the park to change the name for years.
"It has taken far too long for this journey of healing to arrive," he said. 
The mountain's new name is part of a wider push to recognize the contributions of Native Americans, and to do away with names and titles associated with racist terminology or acts of violence on American history. In November, Interior Secretary Deb Haaland established a process for reviewing and replacing derogatory names on federal land, starting with the term "squaw." Since then, multiple states have renamed geologic features with titles that honor Native Americans. In December, Colorado officially renamed a prominent peak near Denver Mestaa'ehehe Mountain.
According to the NPS, Yellowstone officials spoke with 27 associated tribes in the leadup to the name change and received no opposition to the new title. 
"We all agreed on 'First Peoples' Mountain' as an appropriate name to honor the victims of such inhumane acts of genocide, and to also remind people of the 10,000-year-plus connection tribal peoples have to this sacred place now called Yellowstone," said Piikani Nation Chief Stan Grier in a statement. 
Lead Photo: National Park Service
Trending on Outside Online