Airfare Sales Based on Swells? Yes, Really.
Alaska Airlines's latest flight promotion to Hawaii offers cheaper tickets for bigger waves—but you only have a few days to snag a deal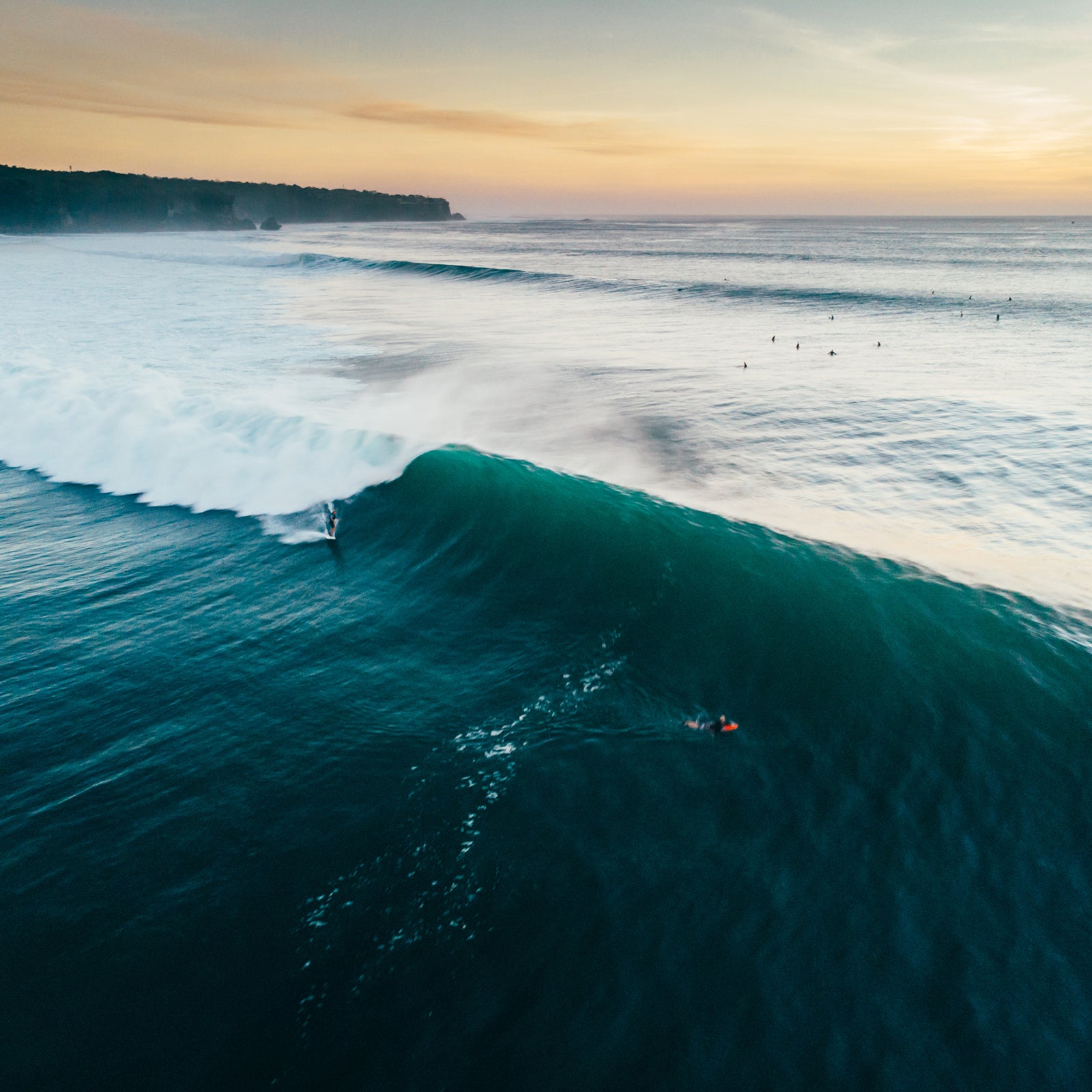 agrobacter/iStock(Photo)
Heading out the door? Read this article on the new Outside+ app available now on iOS devices for members! Download the app.
When the swells go up, the fares go down: that's the message Alaska Airlines sent out yesterday to surfers and beach-lovers seeking discounted flights to Hawaii.
From November 4 to 8, the Seattle-based carrier will partner with global wave forecasting service Surfline.com to offer flight-fare deals based on ocean swells. The discounts, which will apply towards travel made before November 20 to every direct flight from the U.S. and Canada to and from the airports of Lihue, Kona, Maui, or Honolulu, can go up to as high as 30 percent off—the bigger the surf, the greater the discount. Even moderate waves of less than 10 feet will mean fares up to 10 percent lower.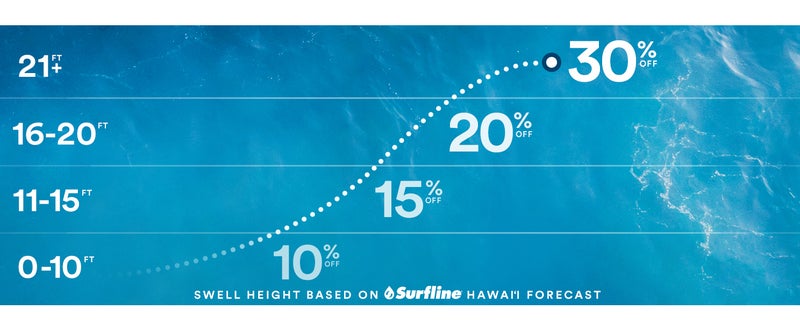 "There is a lot of data that we can tap into to reach our travelers' passion points," said Natalie Bowman, managing director of brand and marketing communications at Alaska Airlines. As the North Shore sees the start of its big-surf season in November, the company is using one of the most authoritative forecasting sites to attract surfers on the West Coast to fill in Hawaii-bound cabins.
According to Bowman, potential fliers should check fares at around noon PST, and again at 5:00 PM, when Alaska Airlines adjusts the discounts according to the up-to-date reports they get from Surfline, which collects data from 14 different locations that cover most of the Hawaiian islands on a minute-by-minute basis.
Currently, the site has logged a maximum swell of 12.9 feet, which is showing a 15 percent discount—putting the cheapest round-trip tickets between major cities on the West Coast, like Los Angeles and Seattle, and Honolulu at $260. By comparison, non-stop round-trips between Seattle and Honolulu operated by other carriers currently start at $580. Throughout the promotion, the price will only drop as swells grow, but never increase.
For the past 11 years, Alaska Airlines has ranked at the top of J.D. Power's annual customer satisfaction ratings among traditional carriers in North America. This is thanks, in part, to its generous gear-friendly luggage policy, which carries over to this promotion. Surfers can fly with their boards for $30, the standard price for a regular check-in suitcase. 
Bowman says that the wave deal is just a starting point. "Whether it's snowfall in the mountains for skiers or snowboarders, or it's snowmelt for hikers, weather data is obviously at the core of any outdoor activity," she says. The upcoming winter season could see another promo organized around snowfall—so those who prefer their water frozen should stay tuned.  
Lead Photo: agrobacter/iStock