Indefinitely Wild
An End to Emotional Support Animals on Planes?
The Department of Transportation might ban ESAs from air travel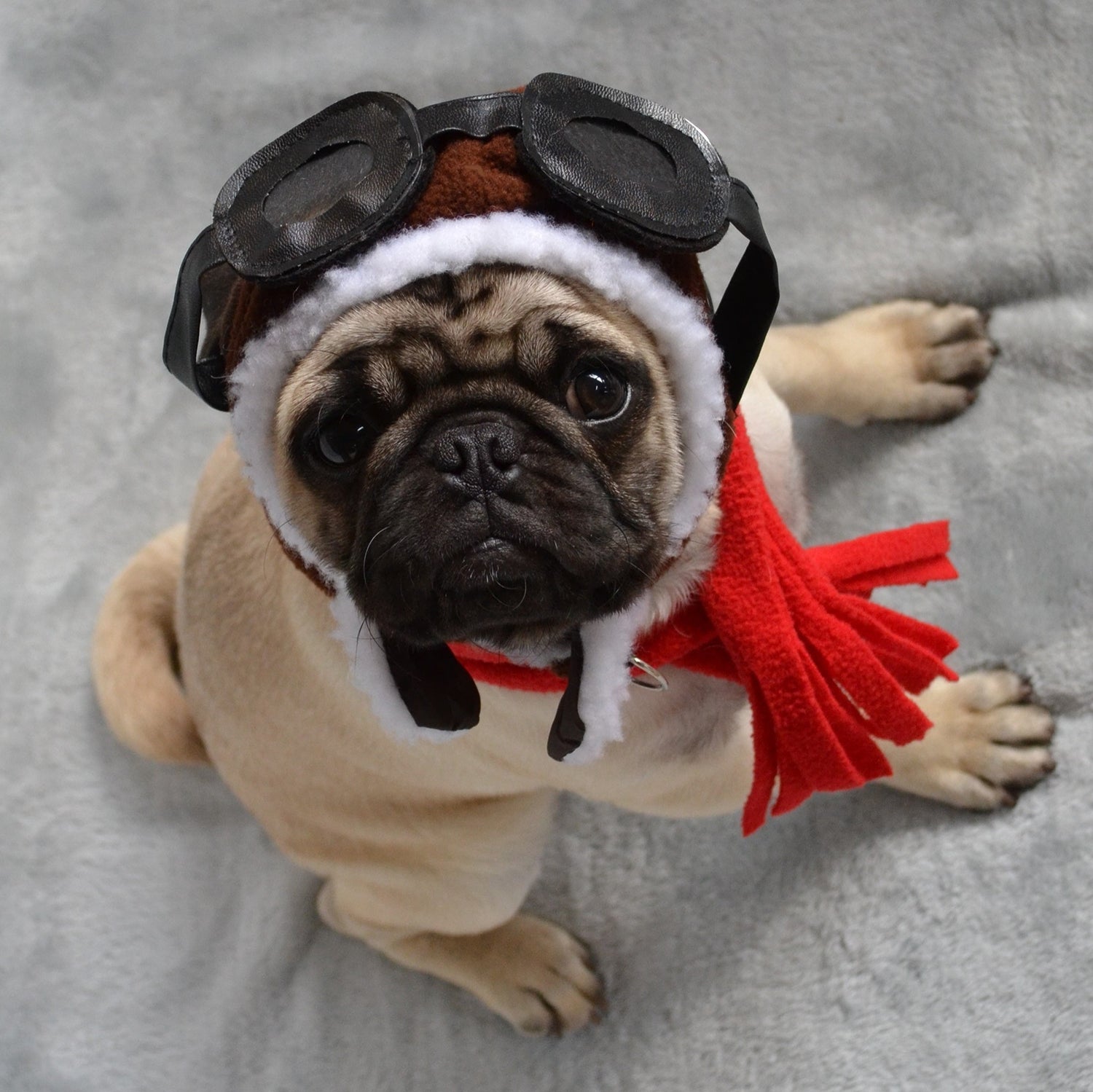 Heading out the door? Read this article on the new Outside+ app available now on iOS devices for members! Download the app.
The plague of small, poorly trained dogs running amok on planes and in airports may be about to end. The Department of Transportation (DOT) is proposing removing emotional support animals (ESAs) from commercial air travel altogether, while tightening up regulations on flying with actual service dogs. 
"The Department recognizes the integral role that service animals play in the lives of many individuals with disabilities and wants to ensure that individuals with disabilities can continue using their service animals while also reducing the likelihood that passengers wishing to travel with their pets on aircraft will be able to falsely claim their pets are service animals," reads a press release issued by the DOT earlier today. 
Following an exponential increase in the number of supposed ESAs being brought into the passenger compartments of planes, and complaints from airline staff, passengers, and travelers with disabilities, the department is finally taking action. Proposed modifications to the Air Carrier Access Act could ban ESAs, formalize the documentation required to travel with a service animal, restrict the number of service animals traveling with any one disabled person to a maximum of two, and dictate that the service animal must be small enough to fit into the disabled passenger's foot space. 
To recap, there are three laws that govern access for service and support animals in the United States. The Americans with Disabilities Act (ADA) defines a service animal as a dog or miniature horse specifically trained to perform tasks in aid of a disabled person. The ADA governs access to public places like restaurants and other businesses, and specifically excludes ESAs from that access. But in an effort to make visits to those places as smooth as possible, it also dictates that businesses cannot demand any form of proof that a dog or horse is a legitimate service animal. The Fair Housing Act, in contrast, dictates that both service animals and ESAs—by definition a pet that comforts its owner—must be allowed into rental or government housing if a person can produce a note from a doctor or mental health professional supporting their need for that animal. The Air Carrier Access Act that governs air travel currently allows both service animals and ESAs, and allows airlines to require documentation of that animal's legitimacy. 
The deliberately vague nature of those three laws, their inevitable overlap, and fear of lawsuits from business owners has opened up the system for abuse. And, as I detailed back in 2017, the enormous boom in people faking service dogs has begun to compromise the rights and wellbeing of the disabled. A system that was intended to make life as easy as possible for people with both mental and physical disabilities has instead opened the door for a flood of untrained, poorly behaved pets to overwhelm public places. And nowhere is that more evident than on airplanes, where it seems a new headline about someone abusing the system and injuring or annoying their fellow passengers pops up almost every day. 
The DOT says that service animal complaints from air travelers have increased from 719 in 2013 to 3,065 in 2018. It also details the nature of those complaints—inconsistent definitions for service animals, fake service animal and ESA certifications being sold online, unusual species, passengers abusing the system to fly with their pets, biting, urinating, defecating—and states that the issues are compromising the rights of the disabled by creating a negative perception of and stigma attached to people attempting to travel with an actual service dog.
After two years of working on the problem, the DOT has come up the following proposed changes to the ACAA:
Define a service animal as a dog that is individually trained to do work or perform tasks for the benefit of a person with a disability;
No longer consider an emotional support animal to be a service animal;
Consider a psychiatric service animal to be a service animal and require the same training and treatment of psychiatric service animals as other service animals;
Allow airlines to require forms developed by DOT attesting to a service animal's good behavior, certifying the service animal's good health, and if taking a long flight, attesting that the service animal has the ability to either not relieve itself, or can relieve itself in a sanitary manner;
Allow airlines to require passengers with a disability who are traveling with a service animal to check-in at the airport one hour prior to the travel time required for the general public to ensure sufficient time to process the service animal documentation and observe the animal;
Require airlines to promptly check-in passengers with service animals who are subject to an advanced check-in process;
Allow airlines to limit the number of service animals traveling with a single passenger with a disability to two service animals;
Allow airlines to require a service animal to fit within its handler's foot space on the aircraft;
Continue to allow airlines to require that service animals be harnessed, leashed, tethered, or otherwise under the control of its handler;
Continue to allow airlines to refuse transportation to service animals that exhibit aggressive behavior and that pose a direct threat to the health or safety of others; and
Continue to prohibit airlines from refusing to transport a service animal solely on the basis of breed.
The public has until March 22, 2020, to comment on the proposed rulemaking. 
While the ADA specifically precludes any documentation or proof for service animals, the ACAA has always allowed for it, but has not defined what that documentation or proof should be. So, people with disabilities traveling with their service animals faced an ever changing burden that differed with airlines, locations, and individual employees. By developing a single standard for service dog documentation, these new rules should actually make the lives of those with actual service animals a little easier.
"Passengers claiming pets as emotional support animals has threatened the safety and health of passengers and crews in recent years while this practice skyrocketed," states the Association of Flight Attendants in an endorsement. "The days of Noah's Ark in the air are hopefully coming to an end."
If there's anything positive to come out of this whole ridiculous episode, it's a clear demonstration that there's demand for a safe, affordable way to travel with pets. If fake service dogs are banned from air travel, it should create an opportunity for a business to come up with a way for all of us to transport our pets by air in a humane manner. It's a shame that it's taken hundreds of thousands of people selfishly compromising the rights of the disabled to get there.