Jay-Z and Will Smith Are Now Hipcamp Investors
To date, Hipcamp has raised over $41 million in funding, making it the largest online camping marketplace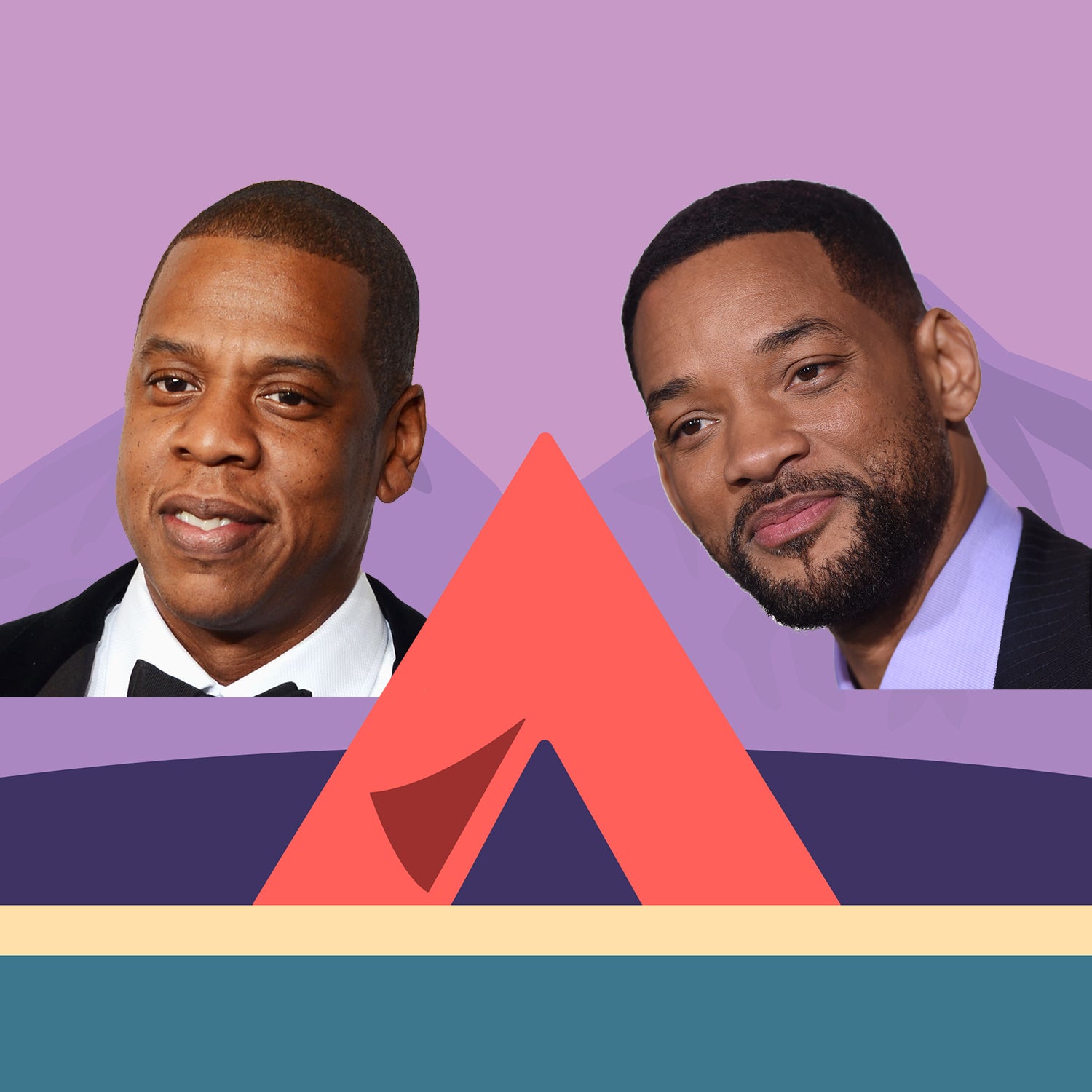 Hipcamp; Jason Merritt/Getty; Ax(Photo)
Heading out the door? Read this article on the new Outside+ app available now on iOS devices for members! Download the app.
Led by venture capital firm Andreessen Horowitz, in August Hipcamp welcomed new investors in their Series B funding, including Jay-Z's Marcy Venture Partners and Will Smith's Dreamers VC. In this round, the online camping marketplace raised a total of $25 million, bringing their total investment funding to $41.8 million. In July, Hicamp was valued at $127 million. Past investors include Benchmark, August Capital, and O'Reilly AlphaTech Ventures.
"Hipcamp aligns with high level macro trends," says Vikram Sasi, 33, partner at Dreamers VC. "We're seeing this huge outdoor movement with millennials."
Founded in 2013 by Alyssa Ravasio, 31, the site is the largest online marketplace for finding campsites. Ravasio began by building a database that offered information on public campgrounds, listing availability and tagging attributes, like if sites had good sunrise views or provided showers. In 2014, she connected with co-founder Eric Bach, raising $2 million in seed funding.
"Part of our mission is investing where the future is headed," says Larry Marcus, co-founder and managing director of Marcy Venture Partners, who believes that Hipcamp has the possibility to have a great impact on culture as people increasingly use phones and computers. "Getting away from technology is really important."
In the past year, Kampgrounds of America reported an additional 1 million households who identify as campers in their annual North America camping report. For the first time ever, in 2018 the percentage of new campers of color (51 percent) outpaced the percentage of new Caucasian ones (49 percent).
"Part of why we wanted to partner with Jay-Z and Will Smith and MVP and Dreamers VC was to send a message that things are moving forward. The outdoors are for everyone," says co-founder Ravasio. "African Americans have been getting outside and have had a deep connection to the outdoors for a long time, so it's about recognizing that and making sure that people feel welcome."
"It's one of the few ways to make money in a rural place without development."
Ravasio, who's based in San Francisco, California, quickly realized that in addition to knowing if a public campsite had a good surf break nearby, urban millennials needed more access to open land. Public campgrounds near cities would fill up weeks and months in advance. So Hipcamp began unlocking private land, working with farmers and ranchers across the United States to list their properties with the site. Dubbed the "Airbnb of camping," the site offers a range of outdoor experiences—from open fields for tents to glammed up yurts to Airstreams next to rivers.
"If you look at the supply side, it's empowering landowners to allow access to space," says Sasi. "It's one of the few ways to make money in a rural place without development."
After two years with the service, Adest estimates that around 25 percent of his income is from Hipcamp.
As open land across the country becomes increasingly less secure, Hipcamp offers ranchers and growers opportunities to diversify their income streams. Through their partnerships, they estimate they've unlocked 300,000 campsites across the U.S. "You as a landowner are there because you want a rural, natural life in some sense. That's what [Hipcampers] want too, otherwise they'd be at an amusement park," says Gary Adest, a 71-year-old rancher. He owns and operates a 722-acre ranch in the Sierra Nevada foothills that's listed on Hipcamp.
Adest was first introduced to Hipcamp by a neighboring rancher. After two years with the service, he estimates that around 25 percent of his income is from the platform; he hopes to grow that number to 30 percent. "Hipcamp offers the opportunity for farmers and ranchers, for the next generation to come home and have a way to make a living…that wasn't there before," says Adest, whose daughter managed his Hipcamp reservations this past summer. "It is a way to add additional value for landowners to help them not to sell out."
Looking to the future, Hipcamp hopes to continue its mission to get people outside, while helping to protect habitat and wilderness corridors. As cities in the U.S. continue to boom, the platform is targeting markets where public lands can't keep up with demand. Some markets include Southeast Texas, Seattle, Denver, Virginia, Moab, and Southeast Utah. "There is always that push from developers and the real estate market to subdivide and develop," says Adest. "The Hipcamp model turns out to be a mutual platform to keep working lands working. It helps keep open, natural growing spaces just that way."
And that's exactly what Ravasio hopes to keep pushing with help from investors like Smith and Jay-Z. She was a Jay-Z fan growing up and credits his lyrics with inspiring her to become an entrepreneur. "Letting someone invest in your company…it's kind of like getting married. They will be here for a while," says Ravasio.
Lead Photo: Hipcamp; Jason Merritt/Getty; Ax
Trending on Outside Online