The Range of Light National Monument Would Link Yosemite and Sequoia–Kings Canyon National Parks
Thousands of acres in California's Sierra National Forest have been proposed as a national monument. Many argue that the protection is crucial for wildlife, the environment, and wilderness recreation. But it will face stiff opposition.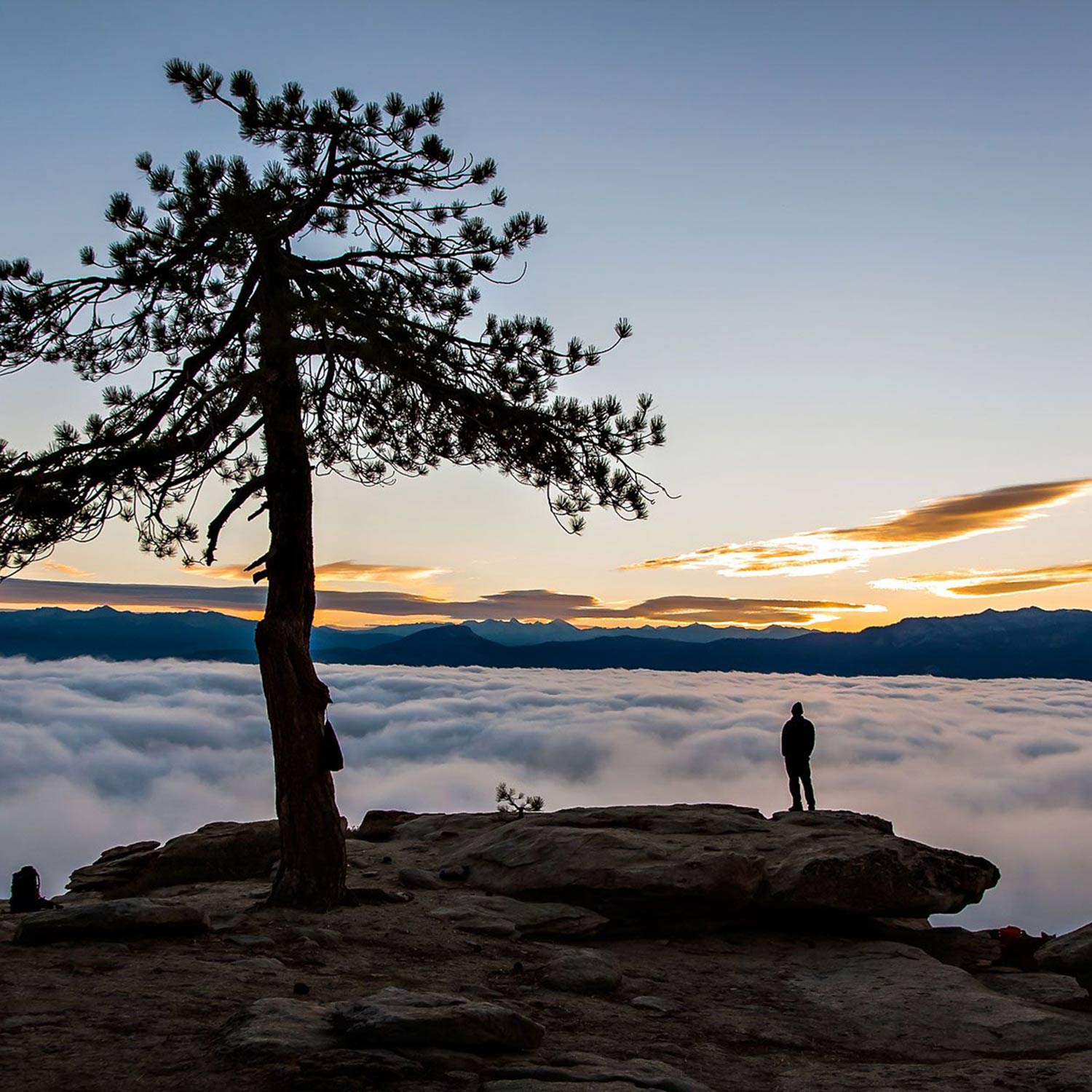 Shawn Reeder
Heading out the door? Read this article on the new Outside+ app available now on iOS devices for members! Download the app.
Last Thanksgiving Beth Bennett, a scientist and former Outward Bound instructor, visited Sequoia National Park for the first time, and went for a trail run.
"I had never seen the big trees," she says of the giants for which the park is named, their survival now threatened by climate change and wildfires. "I wanted to see them before they disappeared. Some of the trees I ran through had burned, some had died, and some had survived with massive scarring" from fires in 2021. On some affected trees, only a small amount of the lower trunk was burned, and she saw green foliage; others were blackened, charred 50-foot stumps, "completely dead."
The next day Bennett, a Ph.D and former professor at the University of Colorado who hosts the "How on Earth" radio science show, wrote a letter in support of the nonprofit Unite the Parks, which was campaigning to designate a 1.4 million acre swath of land between Sequoia and Kings Canyon national parks and Yosemite National Park as a national monument.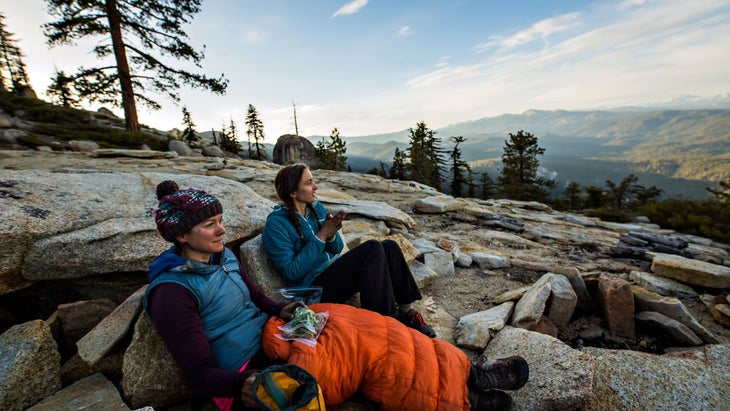 "The trees are so magnificent, they deserve protection," Bennett, of Boulder, Colorado, says. "Some of the largest living creatures on the planet, they can't escape from fire or other environmental hazards. We have to do that for them."
Sequoia and Kings Canyon national parks, Yosemite National Park, and the land between them contain these trees, which are found only on the western slope of the Sierra Nevada in California, at elevations between 4,000 and 8,000 feet. Yet the sequoias are just one part of a massive ecosystem. Just before the holidays, legislators took the major step of proposing that the swath between the two parks, Yosemite and Sequoia-Kings Canyon, which are jointly managed, be designated a new national monument.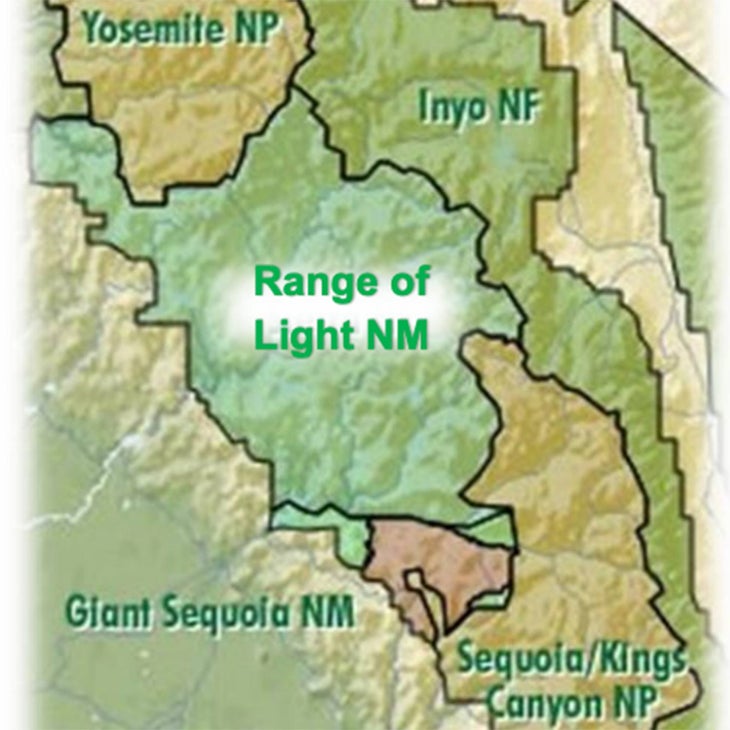 On December 15, the California Democratic Congresspersons Jackie Speier and Jerry McNerney introduced the Range of Light National Monument Act to designate this 1.4-million acre parcel of federal land as a monument "to protect the environmental and ecological stability of these lands for future generations," according to a statement by Speier. "Range of Light" is the name the great naturalist John Muir gave the Sierra.
The proposal is intended to preserve plant life and habitat, make recreational use a priority, and end extractive use such as logging and mining on the land. The designation would create the longest interconnected wilderness in the contiguous United States, from Yosemite National Park to the consolidated Sequoia-Kings Canyon parks.
Deanna Wulff, executive director of Unite the Parks, says in an interview,  "We want them to restore the entire landscape." Speaking of the two major national parks, one to the north and one south of the swath, she says, "The missing piece is the Sierra National Forest, and it has all that front country that is unprotected. It's still being logged. They have mining and grazing. We want them to stop doing those things and create a recreational area for people and a wildlife refuge for animals."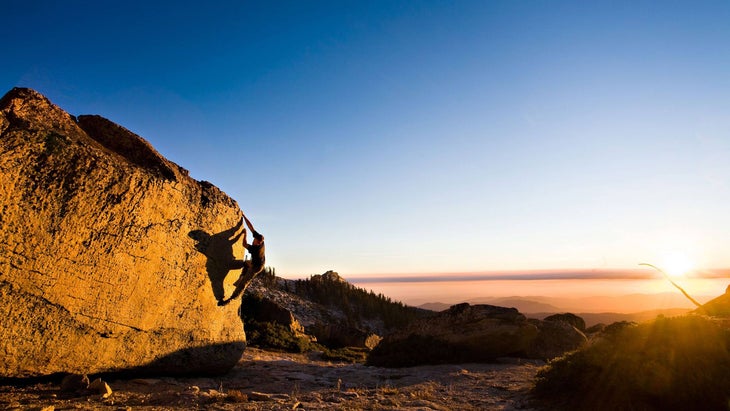 A monument designation would stop commercial logging, while allowing controlled burns. Management of the region would pass from the Sierra National Forest, which controls 1.3 million acres, and Bureau of Land Management, which manages the 7,000-acre San Joaquin Gorge section, to the National Park Service. National Parks are historically focused on preservation, and National Forests are managed for multiple purposes, from timber to recreation.
The lands, according to the statement by Speier, "contain half of California's native plant species, including the iconic Giant Sequoia and other rare and endangered wildlife, while its three major watersheds provide drinking water for millions of people. It's unacceptable that extractive industries, roads, and wildfires have placed these treasured lands at great risk, severely degrading some areas already."  
The bill maintains that a monument would provide habitat and migratory corridors, that the ecosystem contains diverse forests that "fight climate change, store carbon, and support a vast array of California's wildlife," that the area is used by many recreationalists, and that the legislation would protect Native American cultural sites and practices.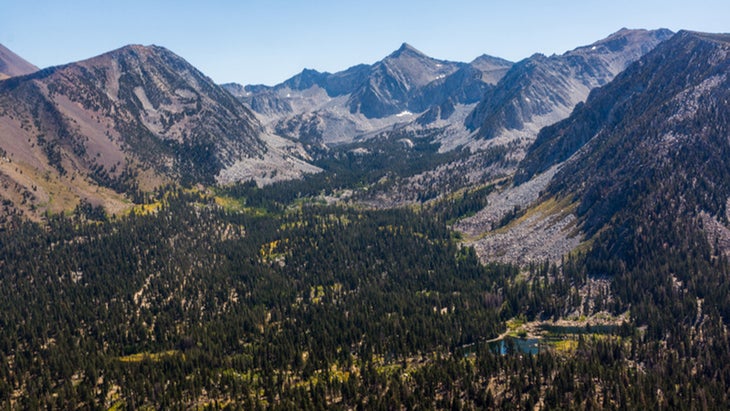 The area, largely wilderness, is used by hikers, bicyclists, birders, picnickers, anglers, campers, rock climbers, boaters, and horseback riders. "It's backcountry, and it's massive," Ken Etzel, a biologist and longtime former resident of Bishop, California, says. Several years ago he hiked through the area on the Sierra High Route, marveling at one point, "I don't even know where I am. But it's beautiful."
The conservation group Unite the Parks, based in Mariposa, has been pushing the project since 2017, Wulff herself for longer. In 2013, she began driving around in a beater truck, knocking on doors with a clipboard in hand. One summer in the mid-1990s, she had been waiting tables at the Tenaya Lodge near Yosemite to pay for graduate school when a rental situation collapsed, and she ended up camping in the woods alone. While she was originally fearful, she says, "After a month of being outside, either hiking or waking up to the sun and the birds singing and the smell of the pine, I knew I had never felt better in my life. … And from that point forward I rearranged my whole career and life to spend my summers exploring. The Sierra Nevada is my favorite place ever. As time passed I saw that it was degrading, and it was heartbreaking, and I felt that I needed to do something."
In 2003, she volunteered in the permit office and backcountry in Sequoia National Park, and in 2008 worked there as a campground ranger. She has also worked as a river guide for Friends of the River, of Sacramento.
The Unite the Parks website states that the proposed monument "is endorsed by 153 businesses and organizations, 200 scientists [Beth Bennett is one], 20 members of the House, the Democratic National Committee and the California Democratic Party."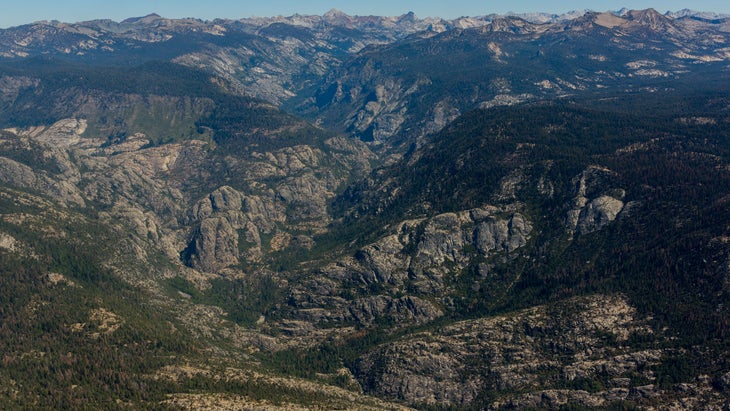 If the monument is realized, logging, grazing and mineral extraction leases would be phased out. According to the San Francisco Chronicle, hydroelectric facilities would remain in operation, "and people who have cabins or own private land in the monument wilderness could continue to use them." Persons who have bought cabins on public lands on Huntington Lake, for example, would still be able to use and own them.
Whether the bill has much chance is not clear at this time. It is opposed by those with mining, timber, and grazing contracts, and by the Republican California U.S. Representative Tom McClintock. A private Facebook group called Stop The Sierra National Monument, formed seven years ago, had 5,506 members as of early January. McClintock (whose office has issued no new press releases since December 5) has been a strong supporter of the timber industry and the economic use of public lands, saying in a 2020 speech that logging and grazing contracts benefit communities and areas, producing "healthy forests, fewer fires and a thriving economy."
Wulff says most of the mining claims are not active. "There are relatively few grazing leases, about 20, and there are timber sales, private inholdings, and a few active mines." She has never seen any active mining in the area, she says, but is aware of applications. Numerous calls to the Sierra National Forest Headquarters in Clovis, California, seeking those numbers met with a malfunctioning phone system, and an email there was not immediately returned.
An email to Forest Service National Headquarters for the same purpose received this reply: "Please note the numbers we are able to provide for grazing and mining are for the entire Sierra National Forest, so the numbers won't be exact to the proposed boundaries. There are 27 active grazing allotments, and the grazing use of the allotments are governed by 18 currently active term grazing permits. Note that from a legal standpoint, grazing permits are not considered leases. There are no active mines with an approved plan of operations. However, there are a number of mining claims." The spokesperson declined comment on the monument proposal.
"The driving economic force in the area is really recreation," Wulff says. "People need nature, but it's also great business. You come here and go on a bike ride, you're hungry, you want a burger. And this landscape needs a lot of help."
A clause in the bill specifies that displaced workers from the timber industry would receive priority in hiring for future area jobs in management, restoration, and services. The bill also provides for buyouts of timber contracts.
Sean Kenneth Jones of Midpines, near Mariposa, calls the swath of land up for designation "a wonderful abyss." Jones has been climbing in the proposed region since 1989, establishing over 100 first ascents on Shuteye Ridge and in the region behind it, a recessed bowl between the ridge and the Mammoth area containing numerous cliffs. The great climber Royal Robbins was an early explorer here, referring to the area as the Hinterlands, a phrase that appears in other sources. Jones sees maybe a dozen other climbers in the area regularly, also campers, some bikers, a few anglers, many hunters, and many ATV users, whom he says generally stay on the roads: "They're not burning new paths, they're cool about it."
He supports the idea of a monument. "That's a no brainer, protecting the area from many, many things. That would be amazing. I hope not to see mass easy access, though." He laughs. "I hope they protect everything but leave the dirt roads dirt."
He feels a "deep connection" to the area, describing dense forests, high granite meadows, pine trees, river land, streams, forest marshlands, and lily-pad zones. "It's close to home, I found it with my brother, I go there with my children. They've been going there since they were one year old. It's real camping, removed. It's magical. I've always wondered why it wasn't a national park."
A given area can be established as a monument, receiving protection similar to that of a national park, through Congress or the President via the Antiquities Act. (Read more on the difference between a national park and a national monument here.)
Gaby Diaz of The Wilderness Society responded to a phone call with this email: "TWS has not been tracking this specific bill, but we're supportive of designating national monuments as a tool to preserve ecologically and historically valued landscapes for people, wildlife, waters, and preservation of culture. At the Tribal Nations Summit in November 2022, [President] Biden announced he would be protecting the proposed Avi Kwa Ame National Monument in southern Nevada, which is a campaign TWS has been deeply involved in. We're hoping that designation happens any day now!"
The Sierra Club last year listed the Range of Light and Avi Kwa Ame (or Spirit Mountain) in Nevada as among "5 Natural Landscapes on Our National Monument Wish List."
While Speier announced in late 2021 that she was retiring and would not run for reelection in 2022 (McNerney retired as well, announcing last January), she introduced the bill before leaving. At press time, it had 11 cosponsors. The bill is now a matter of record, up for commentary, discussion, and any action.
Timing for further action is unclear. Diaz notes that the bill would require bipartisan support to pass (the cosponsors are Democrats), and delays or inaction could follow. "The more common route is calling on the President to use the Antiquities Act, which has been used by 18 presidents since 1906—nine Dems and nine Republicans," she says. Such a campaign can be over months, as was the case for Camp Hale, or many years.
Says Wulff, "I'm just absolutely delighted that we have a bill."
Beth Bennett, who came to see the trees, says, "I think national monuments and federal protection are always great ideas."
Lead Photo: Shawn Reeder
Trending on Outside Online