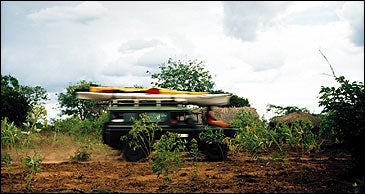 Joshua Paul
Heading out the door? Read this article on the new Outside+ app available now on iOS devices for members! Download the app.





Of course they do—they get to trek with camels. But you can, too! We've got the COOLEST TRIPS, TOP TEN TRENDS, EXPERT ADVICE, AND BEST NEW PLACES TO GET LOST IN 2003. So what are you waiting for? Giddyup!


Star Power

Let the Pros Be Your Guides


Far Out

Get Lost in the Back of Beyond


Close Encounters

Say Hello to the Wild Life


Immersion Therapy

The Next Best Thing to Actually Living There


It's Only Natural

Go the Extra Green Mile


Variety Packs

Take the Multisport Approach


Take It to the Limit

No Whining Allowed


Get Wheel

Blazing New Trails by Mountain Bike


The Deep End

Water is the Best Element


Future Classics

Our Next Thrilling Episodes


All-American

Remote Trips Right Here at Home


Elevator, Going Up

Three Helicopter Epics


Most Likely to Succeed

Six New Additions to the Adventure Travel Map


Cautionary Trails

What's Up in the World's Danger Zones
Star Power
Let the pros be your guides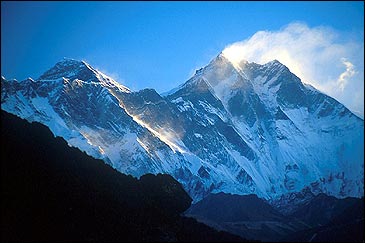 BIKING THE TOUR DE FRANCE [FRANCE]
What's better than watching this year's 100th anniversary of the Tour de France? Riding it, just hours ahead of the peloton. You'll pave the way for a certain Texan vying for his fifth straight victory, pedaling 10- to 80-mile sections of the race route through villages packed with expectant fans, and over some of the toughest mountain stages in the Pyrenees and Alps. At day's end, ditch your bike for luxury digs in villages like Taillores, on Lake Annecy, and the Basque hamlet of St.-Jean-Pied-de-Port. OUTFITTER: Trek Travel, 866-464-8735, www.trektravel.com. WHEN TO GO: July. PRICE: $3,575. DIFFICULTY: moderate to strenuous.

MOUNT EVEREST ANNIVERSARY TREK [NEPAL]
This May, commemorate the 50th anniversary of Sir Edmund Hillary and Tenzing Norgay's historic climb to the summit of Everest by spending more than a month trekking and mountaineering in Nepal. Starting in Tumlingtar, you'll hike beneath Himalayan giants like 27,824-foot Makalu, and strap on crampons to climb the 20,000-foot East and West Cols, and cross 19,008-foot Amphu Laptsa pass into the Everest region. At trek's end in Thyangboche, Hillary's son, Peter, will preside over a ceremonial banquet, while the man himself (now 83) will join in by sat phone from Kathmandu. OUTFITTER: World Expeditions, 888-464-8735, www.weadventures.com. WHEN TO GO: April-June. PRICE: $3,690. DIFFICULTY: strenuous. CRUISING THE SEA OF CORTEZ [MEXICO]
To celebrate 25 years in the adventure business, Wilderness Travel has called on Ÿber-mountaineer Reinhold Messner and Amazon explorer Joe Kane to headline a weeklong cruise in the Sea of Cortez. When you're not on the shallow-draft, 70-passenger Sea Bird, you'll snorkel with naturalists as they track sea lions off Isla Los Islotes and spot gray whales in Bah'a Magdalena. Sea-kayak around uninhabited islands and hike desert arroyos, then spend evenings swapping expedition tales with Messner and Kane. OUTFITTER: Wilderness Travel, 800-368-2794, www.wildernesstravel.com. WHEN TO GO: March. PRICE: $4,595. DIFFICULTY: easy.

CYCLING THROUGH THE TUSCAN VINYARDS [ITALY]
Might want to add another front chainring to your bike before embarking on this hard-charging eight-day affair in Toscana, birthplace of cycle touring. Thanks to the expertise of former Giro d'Italia winner Andy Hampsten, this 400-mile route is designed for riders who are as serious about their Brunello as they are about their hills. From coastal Maremma, you'll pedal little-trafficked backroads past farmhouses and monasteries, resting your climbing legs and dining like a Medici at wine estates and 12th-century hamlets. Four nights will be spent at a vineyard for a thorough indoctrination in winemaking (and tasting). OUTFITTER: Cinghiale Tours, 206-524-6010, www.cinghiale.com. WHEN TO GO: September. PRICE: $3,000. DIFFICULTY: strenuous.

KAYAKING THE YELLOWSTONE RIVER [USA]
Drop into Craten's Hole with freestyle-kayaking phenom Ben Selznick. Bozeman local and winner of the Gallatin Rodeo 2002, Selznick is your guide on a seven-day tour of Montana's most famous whitewater. After warming up on the Gallatin River's Class II-III waves, you'll graduate to the steep creeks off the Yellowstone, ranging from Class II to V. At night, ease your sore shoulders poolside and fireside at the Chico Hot Springs and Rock Creek resorts. OUTFITTER: GowithaPro, 415-383-3907, www.gowithapro.com. WHEN TO GO: July. PRICE: $4,500. DIFFICULTY: moderate.
Far Out
Get lost in the back of beyond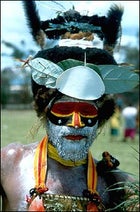 Big wig: a Papuan prepares for a tribal dance
SHAGGY RIDGE TREK [PAPUA NEW GUINEA]
If you were to drop off the face of the earth, you'd probably land in Papua New Guinea's steamy Finisterre Mountains. Rising 13,000 feet out of the sweltering lowlands, the mountains' flanks are choked in jungle thicket that few have ever fully explored—not even the locals. Be among the first. Hike and camp for seven days on tangled game trails and World War II supply routes to Shaggy Ridge, an airy fin of rock 4,900 feet above the Bismarck Sea. Be prepared to answer a barrage of questions from Papuan villagers who rarely, if ever, see outsiders. OUTFITTER: World Expeditions, 888-464-8735, www.weadventures.com. WHEN TO GO: August, September. PRICE: $2,150. DIFFICULTY: strenuous.

THE ULTIMATE FLY-FISING ADVENTURE [MONGOLIA]
You've got much more than a fish on when you've nabbed a taimen, a specimen that regularly grows to five feet long and dines on prairie dogs and ducks. If you're not up for hunting the world's largest salmonid for a full week on the Bator River, you can cast for lenok, the brown trout of Mongolia; ride horses or mountain bikes; or just enjoy the good life in your ger, a woodstove-heated yurt with two beds and electricity. Outfitter: Sweetwater Travel Company, 406-222-0624, www.sweetwatertravel.com. When to go: May-June, August-October. Price: $5,200. Difficulty: easy.

RAFTING THE FIRTH RIVER [CANADA]
Caribou know no boundaries. Every June, the 150,000-strong Porcupine herd leaves the Arctic National Wildlife Refuge and migrates into the Yukon's roadless Ivvavik National Park. And because the Class II-IV Firth bisects the park, you'll be awestruck when thousands cross the river in plain view. Other big game are afoot, too—musk ox, barren land grizzlies, and wolves—and in such high concentrations that the region is often referred to as North America's Serengeti. With long Arctic days and three- to four-hour river sessions daily, you'll have plenty of time on this 12-day trip to hike the gently sloping 6,000-foot Brooks Range and fish for arctic char. Outfitter: Rivers, Oceans, and Mountains, 877-271-7626, www.iroamtheworld.com. When to Go: June. Price: $3,995. Difficulty: moderate.

RIO NEGRO & AMAZON ADVENTURE [BRAZIL]
The upper Rio Negro is your portal back in time on this 11-day adventure that plumbs the deepest, darkest corners of the Amazon Basin. From the former Jesuit outpost of Santa Isabel, you'll motorboat on the Negro's blackened waters through virgin rainforest, camping alongside Tucanos Indian settlements stuck in a 19th-century time warp. Off the water, you'll trek with native Brazilian guides into the rugged tepuis (3,000-foot plateaus), prowling for medicinal herbs used by local shamans. Resist the urge to swim: Football-size piranha call the Rio Negro home. OUTFITTER: Inti Travel and Tours, 403-760-3565, www.discoveramazonia.com. WHEN TO GO: year-round. PRICE: $2,750. DIFFICULTY: easy.

RUNNING THE KATUN RIVER [RUSSIA]
If you're looking for bragging rights to a truly remote river, consider the glacier-fed Katun. This 90-mile stretch of whitewater drains from the southern slopes of the 13,000-foot Altai Range, dropping fast through alpine tundra, 300-foot granite canyons, and continuous sets of Class III-IV pool-drop rapids. After a long river day, your evening entertainment at camp consists of traditional Russian dancing and a steamy riverfront bana (sauna). Outfitter: Bio Bio Expeditions, 800-246-7238, www.bbxrafting.com. When to Go: July. Price: $2,800. Difficulty: moderate.

COAST TO COAST IN BALBOA'S FOOTSTEPS [PANAMA]
Cross a continent in less than two weeks? Improbable but true when you retrace the route 16th-century conquistador Vasco Núñez de Balboa used to transport riches across the Isthmus of Panama. Five days of hiking, from the Caribbean village of Armila through the Darien Biosphere Reserve, take you to the Chucunaque River, where you'll board dugout canoes and navigate a maze of flatwater channels past Ember‡ Indian settlements. Four days later, you'll find yourself on the other side: a wide stretch of beach where Balboa "discovered" the Pacific in 1513. OUTFITTER: Destination by Design, 866-392-7865, www.destinationbydesign.com. WHEN TO GO: May, December. PRICE: $3,290. DIFFICULTY: moderate.
Close Encounters
Say hello to the wild life

A scarlet macaw perched in the rainforests of Belize
EXPLORING REEF AND RAINFOREST [BELIZE]
Mingle with everything from crocs and tapirs to jabiru storks and hawksbill turtles on this eight-day whirl through Belize. After three days on the mainland, gawking at toucans and parrots at the Crooked Tree Bird Sanctuary and dodging howler monkeys at the Mayan ruins of Lamanai, you'll be whisked 55 miles offshore to a tented base camp on undeveloped Lighthouse Reef. Spend your days snorkeling, kayaking, and scuba diving within more than 70 square miles of pristine reefs. OUTFITTER: Island Expeditions, 800-667-1630, www.islandexpeditions.com. WHEN TO GO: December- May. PRICE: $1,929. DIFFICULTY: moderate. WALKING WITH BUSHMEN [BOTSWANA]
See the backcountry of Botswana and all its attendant wildlife—with a twist. On this nine-day safari, you'll tag along with Bushmen on their daily hunting-and-gathering forays (while still bedding down in luxe lodges and camps). Following the lion-cheetah-leopard-elephant-giraffe-zebra spectacle in the Okavango Delta, you'll head north for a night to stay in the River Bushmen's new camp, where you'll search for medicinal plants or hunt with bow and arrow. Farther south, in the arid Central Kalahari Game Reserve, San Bushmen will show you how they survive on roots and prickly pears. OUTFITTER: Africa Adventure Company, 800-882-9453, www.africaadventure.com. WHEN TO GO: April-November. PRICE: $1,925-$2,595. DIFFICULTY: easy.

SWIMMING WITH HUMPBACK WHALES [TONGA]
It's been said that life is never the same after you've looked into the eye of a whale. Here's how to find out: Every year between June and October, hundreds of humpbacks congregate in and around the turquoise waters of Vava'u, a group of 40 islands in northern Tonga, in the South Pacific. For seven days, you'll bunk down in Neiafu at night, and by day slide into the water and float quietly while mammals the size of semis check you out. OUTFITTER: Whale Swim Adventures, 503-699-5869, www.whaleswim.com. WHEN TO GO: August- October. PRICE: $1,180. DIFFICULTY: moderate.
Immersion Therapy
The next best thing to actually living there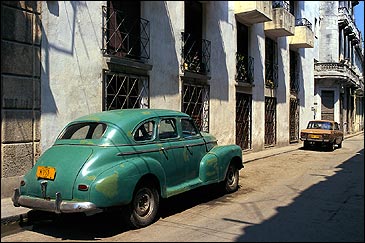 REMOTE HILL TRIBE TREK [VIETNAM]
Despite the boom in adventure tourism in Vietnam, few travelers venture into the far-northern hill country, some 200 miles north of Hanoi. You should. Following overgrown buffalo paths and ancient Chinese trading trails, you'll hike steep terrain for 120 miles over 11 days, traveling north from Cao Bang and staying with Nung villagers in huts on stilts. Save some film for Ban Gioc Falls, on the border with China, and Pac Bo Cave, Ho Chi Minh's legendary hideout. Outfitter: World Expeditions, 888-464-8735, www.weadventures.com. When to go: October-March. Price: $1,490. Difficulty: moderate.

TREKKING THE ATLAS MOUNTAINS [MOROCCO]
The M'goun Gorge is so narrow in places, you can't see the sky—let alone the craggy summits of the nearby 12,000-foot Atlas Mountains. But they're never out of sight for long on this ten-day trip through small Berber burgs in Morocco's most fabled range. Over four days of hiking, you'll climb Tizi n' AïImi, a 9,528-foot pass, and sleep in Berber farmhouses en route to the Valley of AïBou Guemez, a rare oasis where you're welcomed as family. OUTFITTER: Living Morocco, 212-877-1417, www.livingmorocco.com WHEN TO GO: May. PRICE: $2,950-$3,050. DIFFICULTY: easy.

BARACOA-GUANTÁNAMO CYCLE TOUR [CUBA]
Ride beneath the radar on this Canadian outfitter's weeklong, 300-mile bike tour of Cuba's northern coast, past black-sand beaches and nature reserves. The towns en route—Mayar', a village immortalized by Cuban crooner Compay Segundo, and lush Baracoa—see few tourists and fewer cyclists, so you'll have La Farola, a winding mountain pass known as "Cuba's roller coaster," all to yourself. Use caution when hydrating: Rum's cheaper than water. OUTFITTER: MacQueen's Island Tours, 800-969-2822, www.macqueens.com. WHEN TO GO: April, December. PRICE: $2,595, including round-trip airfare from Toronto. DIFFICULTY: moderate to strenuous.

SNOWSHOEING THE RHODOPE MOUNTAINS [BULGARIA]
Haven't heard of the Rhodopes? No surprise. Obscurity has helped keep these 7,000-foot peaks in southern Bulgaria among the least visited in Europe. You'll spend four to seven hours a day snowshoeing along ancient footpaths, through deep drifts and pine forests, to the slopes of Mount Cherni Vruh. Medieval monasteries and village guesthouses provide shelter on this eight-day trip, and Bulgarian perks include homemade sirine (a local feta cheese) and chance sightings of the Asiatic jackal. Outfitter: Exodus, 866-732-5885, www.exodus.co.uk. When to Go: February, December. Price: $775. Difficulty: moderate.
It's Only Natural
Go the extra green mile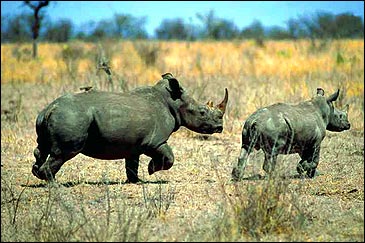 RAFTING THROUGH THE RÍO PLÁTANO BIOSPHERE RESERVE [HONDURAS]
Hail the monkey god on this 12-day rafting expedition through the R'o Pl‡tano Biosphere Reserve in eastern Honduras, a primordial jungle where more than 100 archaeological sites are covered with petroglyphs of the primate deity. On the R'o Pl‡tano, you'll run Class III-IV rapids and float through serene limestone grottos, encountering en route the full Animal Planet menagerie of macaws, tapirs, spider monkeys, anteaters, and, with any luck, jaguars. At trip's end, you'll "hot dance" in a Garifuna Indian village. OUTFITTER: La Moskitia Ecoaventuras, 011-504-441-0839, www.honduras.com/moskitia. WHEN TO GO: December-August. PRICE: $1,430-$1,765. DIFFICULTY: moderate. DOCUMENTING RARE RAINFOREST PLANTS [CAMEROON]
Thanks to 4,000 resident species of plants, Cameroon's 6,500-foot Backossi Mountains are a horticulturalist's dream. Join scientists from England's Royal Botanic Gardens and Bantu guides for 13 days to help inventory rare forest flora such as endangered orchids, edible fruits, and a new species of bird's-nest fern. You'll camp in a nearby village or bunk in a community hall and learn to prepare local fare, including plantains, fu-fu corn, and cassava. OUTFITTER: Earthwatch Expeditions, 800-776-0188, www.earthwatch.org. WHEN TO GO: March-May, October-November. PRICE: $1,295. DIFFICULTY: moderate.

EXPLORING NAM HA [LAOS]
The Lao equivalent of a national park, the 858-square-mile Nam Ha National Biodiversity and Conservation Area in northwestern Laos offers some of Southeast Asia's wildest rafting and trekking. Spend ten days paddling Class III whitewater on both the Nam Ha and Nam Tha rivers, sleeping in villages and bamboo-and-thatch bungalows at the Boat Landing Ecolodge, and trekking with local guides deep into the jungle, on the lookout for tailless fruit bats and Asiatic black bears. OUTFITTER: AquaTerra Ventures, 011-61-8-9494-1616, www.aquaterra-ventures.com. WHEN TO GO: June-January. PRICE: $1,150. DIFFICULTY: easy to moderate.

ECO-TRAIL SAFARI IN KRUGER NATIONAL PARK [SOUTH AFRICA]
Go trekking with rangers on the newly designated Lebombo Eco-Trail, which runs for more than 300 miles along the previously off-limits eastern border of South Africa's Kruger National Park and Mozambique. You might encounter rhinos, zebras, and even the lowly dung beetle in Africa's most biodiverse park. You'll also trek into nearby 200-million-year-old Blyde River Canyon and stalk lions on a walking safari. OUTFITTER: Sierra Club, 415-977-5522, www.sierraclub.org/outings. WHEN TO GO: September-October. PRICE: $3,695-$3,995. DIFFICULTY: moderate.
Variety Packs
Take the multisport approach
Skiing the extra mile: Norway's version of the Alps
CROSSING THE PATAGONIAN ANDES [CHILE AND ARGENTINA]
The Edenic Río Manso Valley, at the southern tip of South America, is pure Patagonia—high, open country surrounded by ancient alerce forests (think redwoods) and populated by gauchos and trout. How you choose to play on this nine-day camping trip—rafting the Manso's Class IV-V rapids, casting for rainbows, or horseback riding along the riverfront trail—is up to you as you venture west from the altiplano of Bariloche toward the chiseled fjords of coastal Chile. OUTFITTER: Adventure Tours Argentina Chile, 866-270-5186, www.adventuretours-south.com. WHEN TO GO: December-March. PRICE: $2,900. DIFFICULTY: moderate.

MUSHING WITH THE GREAT WHITE BEAR [NORWAY]
You take the reins on this 12-day dogsledding sojourn across the frozen island of Spitsbergen, Norway, 600 miles from the North Pole. When the huskies are resting, keep busy by snowshoeing amid gargantuan icebergs, cross-country skiing over glaciers, and spelunking blue-green ice caves. Defrost at night in a lodge made of sealskin and driftwood, expedition-style tents (you'll be snug beneath reindeer-fur blankets), and a Russian ship intentionally frozen into the pack ice. Your only neighbors will be the island's 4,000 polar bears (in case of emergency, your guide's got the gun). OUTFITTER: Outer Edge Expeditions, 800-322-5235, www.outer-edge.com. WHEN TO GO: March-April. PRICE: $3,990. DIFFICULTY: moderate.

POST ECO-CHALLENGE MULTISPORT [FIJI]
The professional adventure racers have gone home, so now you can spill your own sweat on the 2002 Eco-Challenge course. This new ten-day trip gives you access to some truly wild, made-for-TV terrain: mazy jungle trails, precipitous singletrack, and idyllic beaches. After sea-kayaking two days to the island of Malake, where spearfishermen bring up walu for dinner on a single breath of air, you'll mountain-bike 25 miles over rugged terrain from the village of Ba to Navilawa. Next up is a two-day trek through lowland rainforests to the summit of 3,585-foot Mount Batilamu, followed by Class II-III rafting on the Navua River, from the coral coast to the interior village of Wainindiro. After all this, you've earned two days of beachfront R&R on the little-visited island of Kadavu. OUTFITTER: Outdoor Travel Adventures, 877-682-5433, www.otadventures.com. WHEN TO GO: May-October. PRICE: $1,999. DIFFICULTY: moderate.
Take It to the Top
No whining allowed

The frozen zone: Argentina's Perito Moreno Glacier
CONTINENTAL ICE CAP TRAVERSE [ARGENTINA]
Patagonia's 8,400-square-mile slab of ice wasn't even explored until the 1960s, when British explorer Eric Shipton crossed it first. Starting in El Calafate, on the shore of Lago Argentino, this arduous 16-day backpacking/ski-mountaineering trip cuts through Parque Nacional Los Glaciares, where you'll cross rivers and crevasses, ascend 4,830 feet to Marconi Pass, do time on ropes, crampons, and skis, and set up glacial camps along the spine of the Fitz Roy Range. The payoff? A wilderness fix on the gnarliest mass of ice and granite this side of the South Pole. OUTFITTER: Southwind Adventures, 800-377-9463, www.southwindadventures.com. WHEN TO GO: November-March. PRICE: $3,395. DIFFICULTY: strenuous. SURFING EPIC WAVES [THE MALDIVES]
Board where few have surfed before: off the Indian Ocean's remote Huvadhoo Atoll, site of several world-class breaks. Huvadhoo is a two-day voyage on a dhoni, a 60-foot, five-cabin, live-aboard wooden yacht, from the capital, Male; along the way, cast off the deck for tuna, marlin, and bonito. Once at the Huvadhoo, be ready for eight-foot-plus waves, especially near the atoll's largest island, Fiyori, where there's a fast (and dangerous) right break. OUTFITTER: Voyages Maldives, 011-960-32-3617, www.voyagesmaldives.com. WHEN TO GO: April-September. PRICE: $85 per day (typically a 7-, 10-, or 14-day tour). DIFFICULTY: strenuous.

RAFTING THE BRAHMAPUTRA RIVER [INDIA]
With 112 miles of Class III-V+ Himalayan runoff, the Brahmaputra, the lower portion of the legendary Tsangpo in Tibet, is one of the planet's ultimate whitewater challenges. And a relatively new one at that—the first commercial rafting expedition was launched late last year. You'll spend nine days blasting down emerald-green hydraulics (the Class V Breakfast Rapid is famous for flipping rafts), camping on sandy beaches, and passing through Namdapha National Park, home to one of Asia's most varied tropical forests. OUTFITTER: Mercury Himalayan Explorations, 011-91-112-334-0033, www.himalayanadventure.com. WHEN TO GO: November-February. PRICE: $3,300, including internal airfare. DIFFICULTY: strenuous.
Get Wheel
Blazing new trails by mountain bike

Sandstone heaven: on the rocks in Cappadocia
RIDING THE RUGGED NORTHEAST [PORTUGAL]
A good set of knobbies and generous helpings of local beef and nightly port will help you tackle this eight-day inn-to-inn tour through Portugal's wild northeast corner. Dodge cows on Roman pathways, follow craggy singletrack alongside the Douro River, and spin along trails once used by smugglers trafficking coffee beans to Spain. The grand finale is the wide-open wilderness of the remote Serra da Malcata—land of pine-topped peaks, wild boar, and little else. OUTFITTER: Saddle Skedaddle Tours, 011-44191-2651110, www.skedaddle.co.uk. WHEN TO GO: May-July. PRICE: $1,120. DIFFICULTY: strenuous. MOUNTAIN-BIKING CAPPADOCIA [TURKEY]
In our opinion, any trip that starts off with two nights in a traditional cave hotel has promise. See for yourself on this six-day, 180-mile ride through Cappadocia in central Turkey. Thank three-million-year-old volcanic eruptions for the otherworldly terrain: impossibly narrow sandstone spires (called fairy chimneys) and towns that plunge 20 floors underground. Happily, the riding is as varied as the views. You'll pedal along dry riverbeds, slickrock, and narrow jeep tracks en route to each day's destination—luxe campsites or charming village inns. OUTFITTER: KE Adventure Travel, 800-497-9675, www.keadventure.com. WHEN TO GO: May. PRICE: $1,695. Difficulty: strenuous.

SECRET SINGLETRACK [BOLIVIA]
It was only a matter of time before Bolivia's ancient network of farm trails, winding from village to village high in the Andes, found a modern purpose: mountain biking. On this new 14-day singletrack tour through the Cordillera Real near La Paz, intermediate riders can rocket down 17,000-foot passes, contour around extinct volcanoes, and rack up an epic grand-total descent of 54,000 feet. Nights are spent camping at Lake Titicaca and in local pensions like the Hotel Gloria Urmiri, where natural hot springs await. OUTFITTER: Gravity Assisted Mountain Biking, 011-591-2-2313-849, www.gravitybolivia.com. WHEN TO GO: May-September. PRICE: $1,750. DIFFICULTY: strenuous.

COPPER CANYON EXPEDITION [MEXICO]
There's lots to love about the 6,000-foot descent into Mexico's Copper Canyon by bike—and gravity is only part of it. Get down in one piece and you'll have a week's worth of technical riding ahead of you in a canyon four times the size of Arizona's Grand. Cool your toes on fast, fun river crossings near the village of Cerro Colorado, visit the indigenous Tarahumara, and bunk down in a restored hacienda built into the canyon walls. OUTFITTER: Worldtrek Expeditions, 800-795-1142, www.adventurebiketours.com. WHEN TO GO: September-April. PRICE: $1,599. DIFFICULTY: strenuous.
The Deep End
Water is the best element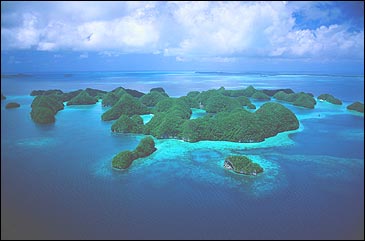 SAILING ON THE ECLIPSE [PALAU]
Captain John McCready's 48-foot Eclipse—outfitted with a compressor, dive tanks, sea kayaks, and rigs for trolling—is your one-stop adventure vessel for exploring this South Pacific archipelago. After picking up the sloop near the capital, Koror, give yourself at least six days to explore Palau's protected lagoon in the Philippine Sea, dive along miles of coral walls, and kayak and hike some of the more than 200 limestone Rock Islands. By the time you reboard each evening, chef Charlie Wang will have your pan-seared wahoo waiting. OUTFITTER: Palau Sea Ventures, 011-680-488-1062, www.samstours.com/sailing.html. WHEN TO GO: November-June. PRICE: $4,200 for the entire boat (which sleeps four passengers) for six days, including captain, dive master, and cook. DIFFICULTY: easy.

SEA-KAYAKING THE MASOALA PENINSULA [MADAGASCAR]
Once a refuge for pirates, Madagascar's rugged northeast coast has been reborn as Parque Masoala, the country's newest and largest national park. For nine days, you'll explore the calm coastal waters by sea kayak, watching for humpback whales, snorkeling the coral reefs, spearfishing for barracuda, combing the shorelines of deserted islands, and sleeping in one of two rustic tented camps. Onshore, scout for lemurs in the rainforest with Malagasy guides. OUTFITTER: Kayak Africa, 011-27-21-783-1955, www.kayakafrica.co.za. WHEN TO GO: September-December. PRICE: $1,080. DIFFICULTY: moderate.

SNORKELING AND SEA-KAYAKING NINGALOO REEF [AUSTRALIA]
A virtually untouched alternative to the Great Barrier Reef, Western Australia's Ningaloo Reef is a 162-mile close-to-shore coral barrier protecting the white-sand beaches and high-plateau shrublands of Cape Range National Park from the Indian Ocean. Mellow two- to four-hour paddling days on this five-day romp up the coast are punctuated by snorkeling in 70- to 80-degree turquoise waters (never deeper than 13 feet), swimming with whale sharks just outside the reef, and hanging at the plush moving camp. OUTFITTER: Capricorn Kayak Tours, 011-618-9-433-3802, www.capricornkayak.com.au. WHEN TO GO: April-mid-October. PRICE: $450. DIFFICULTY: moderate.

KITESURFING SAFARI [BAHAMAS]
Steady winds, warm waters, and world-class instructors—essential ingredients for a perfect kitesurfing vacation—exist in plenitude among the numerous tiny islands off Abaco in the Bahamas. During this weeklong clinic, you'll master board-off tricks and 360 jump turns, learn to sail upwind more proficiently, and critique videos of your kite moves over coconut-rum drinks at the seven-cottage Dolphin Beach Resort on Great Guana Cay. OUTFITTER: Kite Surf the Earth, 888-819-5483, www.kste.net. WHEN TO GO: mid-January-May. PRICE: $990, including airfare from Fort Lauderdale and all gear. DIFFICULTY: moderate.
Future Classics
Our next thrilling episodes

Everest's seldom-scene cousin: Tibet's Kawa Karpo
CLIMBING MUZTAGH ATA, "FATHER OF ICE MOUNTAINS" [CHINA]
Already been to Everest Base Camp? Next time, head to Muztagh Ata, a raggedy 24,754-foot summit in the Karakoram Range in China's Xinjiang province. The five-day trek (instead of yaks, you've got camels!) starts at 12,369 feet, climbing through grasslands and river valleys to Camp One at 17,388 feet—where not one but ten glaciers converge in a vast expanse of ice and snow. Outfitter: Wild China, 011-86-10-6403-9737, www.wildchina.com. When to go: September- October. Price: $2,710. Difficulty: strenuous. PILGRIMAGE TO KAWA KARPO [TIBET]
Mount Kailash gets all the press—and all the Western trekkers. But this May, another sacred Buddhist route, the annual pilgrimage to Kawa Karpo, a 22,245-foot fang of snow and ice, will open to Western visitors. The 18-day camping trek climbs out of semitropical rainforest and Tibetan villages before circling the peak's base. Snow leopards live here, too, but if you don't catch a glimpse, at least you'll leave with a lifetime's supply of good karma. OUTFITTER: High Asia Exploratory Mountain Travel Company, 203-248-3003, www.highasia.com. WHEN TO GO: May, July, October. PRICE: $3,800-$5,000. DIFFICULTY: moderate.

TREK THE VILCABAMBA [PERU]
Now that they've limited tourist permits on the Inca Trail to Machu Picchu, we're left wondering, What else is there? How about a 17-day camping trek to Peru's lost city of Victoria, a 600-year-old ruins discovered in 1999 and encircled by 19,000-foot peaks of the Cordillera Vilcabamba. You'll log some 40 miles over ancient Incan walkways along the Tincochaca River, and then climb 15,000-foot Choquetecarpo Pass. Once at Victoria, you'll have the excavated homes and ceremonial sites all to yourself. OUTFITTER: Wilderness Travel, 800-368-2794, www.wildernesstravel.com. WHEN TO GO: May-June. PRICE: $3,895. DIFFICULTY: strenuous.
All-American
Remote trips right here at home

THE ALASKAN CLIMBER [ALASKA]
Many peaks in the Chugach Mountains of southeast Alaska remain unnamed and unclimbed. Your objectives are the 12,000-foot summits of Mount Valhalla and Mount Witherspoon, but even with a ski-plane flight into the range, you'll still spend 20 days hauling, trekking, and climbing on this self-supported trip. Outfitter: KE Adventure Travel, 800-497-9675, www.keadventure.com. When to Go: April. Price: $2,895, including flights within Alaska. Difficulty: strenuous. DOGSLEDDING AND WINTER CAMPING [NORTHERN MINNESOTA]
Forget your leisurely visions of being whisked from campsite to campsite: Dogsledding is serious work. During four days in the wilderness bordering the Boundary Waters Canoe Area, you'll learn how to handle your team of malamutes and brush up on winter camping techniques. Outfitter: The Northwest Passage, 800-732-7328, www.nwpassage.com. When to Go: January-February. Price: $895. Difficulty: moderate.

RAFTING THE OWYHEE RIVER [NEVADA, IDAHO, AND OREGON]
This 17-day, 220-mile trip on the rarely rafted, Class II-IV Owyhee takes you down one of the longest and most remote stretches of runnable river in the Lower 48, through rugged canyon country. Need something shorter? Several sections can be run in four to seven days. Outfitter: River Odysseys West, 800-451-6034, www.rowinc.com. When to Go: May. Price: $3,735. Difficulty: moderate.

HALEAKALA CRATER SEA-TO-SUMMIT HIKING EXPEDITION [MAUI]
Go from sea level to 9,886 feet on this three-day trek from Maui's sandy shores, through Hawaiian rainforests, to the moonlike floor of Haleakala Crater. You'll climb 11 miles and 6,380 feet on the first day alone—good thing horses are hauling your gear. Outfitter: Summit Maui, 866-885-6064, www.summitmaui.com. When to Go: year-round. Price: $1,190-$1,390. Difficulty: moderate.

GRAND GULCH TRAVERSE [UTAH]
What's better than backpacking the 52-mile length of the Grand Gulch Primitive Area in southeastern Utah? Llama-trekking for much of the same seven-day route, past ancient Anasazi ruins and more recent historic landmarks—including Polly's Island, where Butch Cassidy, some say, crossed the Gulch. Outfitter: Mountain Travel Sobek, 888-687-6235, www.mtsobek.com. When to Go: April. Price: $2,590. Difficulty: moderate.
Elevator, Going Up
Three helicopter epics

MOUNTAIN-BIKING THE CELESTIAL MOUNTAINS [KAZAKHSTAN]
Just as your quads begin rebelling during this two-week, 300-mile traverse of the Tien Shan—the fabled 21,000-foot mountain range that separates Kazakhstan and Kyrgyzstan from China—a midtrip bonanza brings relief: A Communist-era cargo helicopter will whisk you to the top of the 12,000-foot "hills" for two days of screaming singletrack and goat-trail descents. Outfitter: KE Adventure Travel, 800-497-9675, www.keadventure.com. When to Go: July-August. Price: $2,395. Difficulty: strenuous.

RAFTING IN THE HOOKER RANGE [NEW ZEALAND]
Rarely boated, the upper reaches of southwestern New Zealand's Landsborough River and the nearby Waiatoto are so remote that the only way to the put-ins is by helicopter. You'll spend seven days roaring down Class III and IV rapids on both rivers, fishing for brown trout, searching for keas (the world's only alpine parrot), and camping under the gazes of 10,000-foot peaks Mount Deacon and Mount Aspiring. Outfitter: Mountain Travel Sobek, 888-687-6235, www.mtsobek.com. When to Go: March, December. Price: $3,190. Difficulty: moderate.

SHOOTING THE COLUMBIA MOUNTAINS [BRITISH COLUMBIA]
Spend four days coptering from Adamant Lodge in the Selkirks to remote 10,000-foot hiking trails in the Columbia Mountains for a photography workshop with widely published outdoor lensmen Chris Pinchbeck and Paul Lazarski. After pointers on lens selection and composition, shoot sunrise-lit alpine meadows till your film runs out. Outfitter: Canadian Mountain Holidays, 800-661-0252, www.cmhhike.com. When to Go: July. Price: $2,360. Difficulty: easy.
Most Likely to Succeed
Six new additions to the adventure travel map

SURFING THE WILD EAST [EL SALVADOR]
Though the civil war ended 11 years ago, it's been difficult to access El Salvador's remote eastern point breaks on your own. Now you can hook up for eight days with Punta Mango's local guides to surf Los Flores, La Ventana, and other perfecto Pacific peelers. OUTFITTER: Punta Mango Surf Trips, 011-503-270-8915, www.puntamango.com.sv. WHEN TO GO: year-round. PRICE: $394-$818. DIFFICULTY: moderate. EXPLORING ISLANDS AND VOLCANOES [NICARAGUA]
Once a war-torn dictatorship, Nicaragua is now drawing scads of expatriates to its safer shores. Hike and mountain-bike around belching 5,000-foot volcanoes on the Pacific side, and kayak, fish, and loll in natural hot springs on islands in Lake Nicaragua. OUTFITTER: Nicaragua Adventures, 011-505-883-7161, www.nica-adventures.com. WHEN TO GO: November-September. PRICE: weeklong trips start at $600. DIFFICULTY: moderate.

RAFTING THE SOCA RIVER [SLOVENIA]
Spilling from the Julian Alps, the roiling Soca has long been a backyard destination for Europe's whitewater intelligentsia. With improved infrastructure and an exchange rate favorable to Americans, now's the time to hit this Class II-IV river. OUTFITTER: Exodus Travel, 800-692-5495, www.exodus.co.uk. WHEN TO GO: June-September. PRICE: eight-day trips, $715. DIFFICULTY: moderate.

BIKING AND BOATING THE DALMATIAN COAST [CROATIA]
Sail from island to island in the Adriatic Sea, stopping to cycle the nature reserves and medieval villages, safe again after a decade of political strife. OUTFITTER: Eurocycle, 011-43-1-405-3873-0, www.eurocycle.at. WHEN TO GO: April-October. PRICE: eight-day cruise, $690-$740. DIFFICULTY: moderate.

MOUNTAIN-BIKING IN THE JUNGLE [SRI LANKA]
While the northeast is still volatile, don't discount a southerly traverse of the island by mountain bike, through lush jungles and over cool mountain passes. OUTFITTER: Adventures Lanka Sports, 011-94-179-1584, www.adventureslanka.com. WHEN TO GO: year-round. PRICE: 15-day trip, $985. DIFFICULTY: moderate.

TRACKING GORILLAS [GABON]
Onetime host to warring guerrillas but permanent home to the peaceful lowland gorillas, Lopé-Okanda Wildlife Reserve is the jewel of Gabon, nearly 80 percent of which is unspoiled forest woodlands. OUTFITTER: Mountain Travel Sobek, 800-282-8747, www.mtsobek.com. WHEN TO GO: February-March, August. PRICE: $6,490 (19 nights). DIFFICULTY: easy.
Cautionary Trails
What's up in the danger zone
When it comes to foreign travel, how risky is too risky? It's hard to know. But the best place to start researching is the U.S. State Department (www.state.gov). At press time,* these 25 countries were tagged with a Travel Warning advising against nonessential travel. Here's the lowdown on what you're missing—and just how dicey things really are.

RISK LEVEL:
1    GENERALLY SAFE
2    SIGNIFICANTLY RISKY
3    EXTREMELY RISKY

AFGHANISTAN
WHAT'S THE TROUBLE
Despite the U.S.-led Operation Enduring Freedom, now in its 18th month, Taliban holdouts still lurk in a country once known for great hospitality (and hashish).
WHAT YOU'RE MISSING
Trekking in the Hindu Kush's remote, red-cliffed Bamiyan Valley, where the Taliban destroyed two monumental fifth-century Buddhas carved into mountain rock
RISK: 3

ALGERIA
WHAT'S THE TROUBLE
Terrorism in this oil-rich country has dropped off slightly in recent years, but there is still risk of sporadic attacks in rural areas and on roadways, especially at night.
WHAT YOU'RE MISSING
Hiking in the El Kautara Gorges and the jagged Ahaggar Mountains, near the town of Tamanrasset
RISK: 2

ANGOLA
WHAT'S THE TROUBLE
An April 2002 cease-fire put a stop to the 25-year civil war, though millions of undetonated mines are still believed to litter the countryside.
WHAT YOU'RE MISSING
Checking out Operation Noah's Ark, an effort to relocate elephants and giraffes from Namibia and Botswana to the savannas of Quicama National Park in the northwest
RISK: 2

BOSNIA-HEREGOVINA
WHAT'S THE TROUBLE
The 1995 Dayton Accords ended the war between Muslim Bosnians, Serbs, and Croats, but UN troops remain to control localized outbursts of political violence, which are sometimes directed toward the international community.
WHAT YOU'RE MISSING
Some of the best—and cheapest—alpine skiing in all of Europe at the Dinari Range's 6,313-foot Mount Jahorina, site of the 1984 Winter Games
RISK: 1

BURUNDI
WHAT'S THE TROUBLE
Decades of ethnic strife between Hutus and Tutsis have killed hundreds of thousands. The resulting poverty and crime can make tourist travel dangerous in this small, mountainous nation.
WHAT YOU'RE MISSING
Scuba diving in Lake Tanganyika, at 4,710 feet the world's second-deepest lake (after Russia's Baikal) and home to some 600 species of vertebrates and invertebrates
RISK: 2

CENTRAL AFRICAN REPUBLIC
WHAT'S THE TROUBLE
After independence from France in 1960 and three decades under a military government, C.A.R. was turned over to civilian rule in 1993. Still, it remains beset with instability and unrest.
WHAT YOU'RE MISSING
Bushwhacking and hiking with Pygmy guides through the rainforests of Dzanga-Ndoki, arguably the most pristine national park in Africa
RISK: 2

COLOMBIA
WHAT'S THE TROUBLE
Dubbed "Locombia" (the mad country) by the South American press, Colombia is rife with cocaine cartels, guerrilla warfare, and more kidnappings than any other nation in the world.
WHAT YOU'RE MISSING
Encounters with the pre-Columbian Kogi people while trekking through dense jungle and the isolated 19,000-foot Sierra Nevada de Santa Marta Mountains
RISK: 3

DEMOCRATIC REPUBLIC OF CONGO
WHAT'S THE TROUBLE
Though rich in diamonds, gold, and timber, this equatorial country is still in tatters—famine, millions of displaced refugees (since Mobutu's despotic 32-year rule ended in 1997).
WHAT YOU'RE MISSING
Mountaineering in the Ruwenzori Mountains on 16,763-foot Mount Stanley, Africa's third-highest peak
RISK: 3

INDONESIA
WHAT'S THE TROUBLE
Anti-Western terrorist attacks in Bali and separatist violence in West Timor, the province of Aceh, central and west Kalimantan, and Sulawesi have destabilized the world's largest archipelago.
WHAT YOU'RE MISSING
Surfing Sumatra's legendary breaks off the island of Nias and jungle trekking in Gunung Leuser National Park
RISK: 2

IRAN
WHAT'S THE TROUBLE
Despite inclusion in Bush's "axis of evil" and the U.S.'s suspension of diplomatic relations, Iran is generally safe—though travel to the Pakistan, Afghanistan, and Iraq borders is best avoided.
WHAT YOU'RE MISSING
Skiing in the 12,000-foot-plus Elburz Mountains, where the resort in Dizin receives more than 23 feet of snow annually and lift tickets cost $4 a day
RISK: 1

IRAQ
WHAT'S THE TROUBLE
Even if you wanted to go to Iraq, no U.S. commercial flights enter the country that's ruled by the world's most infamous dictator.
WHAT YOU'RE MISSING
Canoeing the Marshes, the historic ecosystem at the confluence of the Tigris and Euphrates rivers—birthplace over 10,000 years ago of the Mesopotamian civilization
RISK: 3

ISRAEL
WHAT'S THE TROUBLE
Israel has been a hotly contested geopolitical and religious crucible since 1948, but the two-and-a-half-year Palestinian intifada has produced more suicide bombings than any other period.
WHAT YOU'RE MISSING
Scuba diving to the underwater ruins of Herod's City at Caesarea, along the palm-fringed Mediterranean coast
RISK: 2

IVORY COAST
WHAT'S THE TROUBLE
Once the most stable West African country, this coffee-producing nation suffers from falling cocoa prices and clashes between Christians and Muslims.
WHAT YOU'RE MISSING
Trekking through the virgin rainforests of Taï National Park, home to the threatened pygmy hippopotamus
RISK: 2

Be aware that the State Department also posts advisories about unstable regions in many other countries, like Kyrgyzstan and Nepal. Carefully check the Web site's postings and consult with well-informed tour operators before finalizing any travel plans.
*This information is current as of January 14, 2003

Compiled by Misty Blakesley, Amy Marr, Dimity McDowell, Sam Moulton, Tim Neville, Katie Showalter, and Ted Stedman
Cautionary Trails, PT II
RISK LEVEL:
1 GENERALLY SAFE
2 SIGNIFICANTLY RISKY
3 EXTREMELY RISKY


JORDAN
WHAT'S THE TROUBLE

Jordan is considered the least dangerous Middle Eastern country; still, threats of random violence (witness the October 2002 killing of an American Embassy employee) remain high.
WHAT YOU'RE MISSING

World-renowned sport and trad climbing on the 1,500-foot sandstone walls in Wadi Rum, and camel-trekking with the Bedouin in the country's southern desertscape
RISK: 1



LEBANON
WHAT'S THE TROUBLE

Home to the terrorist group Hezbollah, Lebanon has a history of anti-U.S. violence, and there have been recent protests, sometimes violent, in major cities.
WHAT YOU'RE MISSING

Skiing the 8,000-foot-plus peaks and six resorts in the Anti-Lebanon mountain range, then heading to the coast to swim in the Mediterranean
RISK: 2



LIBERIA
WHAT'S THE TROUBLE

Though a democratic government took power in 1997, ending an eight-year civil war, this developing West African nation is plagued by clashes between government forces and dissidents.
WHAT YOU'RE MISSING

Safaris to Sapo National Park, Liberia's only national park and one of the last rainforest refuges for bongo antelopes and forest elephants
RISK: 2



LIBYA
WHAT'S THE TROUBLE

Seventeen years under U.S. sanctions, convictions in the 1988 Lockerbie bombing, and rising crime make travel to Libya a tricky proposition.
WHAT YOU'RE MISSING

Safaris to the Ubari Sand Sea, land of shifting, 300-foot dunes and salt lakes
RISK: 2



MACEDONIA
WHAT'S THE TROUBLE

A geopolitical hot spot, this mountainous Balkan country is still smoldering with ethnic tension, most recently between Albanian rebels and Macedonian forces.
WHAT YOU'RE MISSING

Spelunking among the dripstone formations and stalagmites in the caves around 3,000-foot-plus Matka Canyon
RISK: 1



NIGERIA
WHAT'S THE TROUBLE

Though nearly 16 years of military rule ended in 1999, this oil-rich West African country suffers from rampant street crime, ongoing religious and ethnic conflicts, and kidnappings.
WHAT YOU'RE MISSING

Trekking through rolling grasslands and exploring the volcanic 3,500-foot Mandara Mountains along the border with Cameroon
RISK: 2



PAKISTAN
WHAT'S THE TROUBLE

In 2002, members of the Taliban, who had crossed the vertiginous Hindu Kush from Afghanistan, are believed to have instigated a rash of anti-Western terrorism in Islamabad and Karachi.
WHAT YOU'RE MISSING

Completing the classic three-week trek to the base camp of pyramidal K2 in northern Pakistan, leaving from Askole and crossing the Baltoro Glacier
RISK: 2



TAJIKISTAN
WHAT'S THE TROUBLE

A mountainous and unstable "stan" in the heart of Central Asia, Tajikistan is thought to be home to the Islamic Movement of Uzbekistan (IMU) terrorist group.
WHAT YOU'RE MISSING

Climbing untouched glaciers and rock faces in the Pamir Mountains, where first ascents of 17,000-foot-plus summits abound
RISK: 2



SOMALIA
WHAT'S THE TROUBLE

Ever since dictator Siad Barre was ousted in 1991, anarchy has ruled this drought-prone East African nation. Warring factions are still fighting for control of the the capital, Mogadishu.
WHAT YOU'RE MISSING

Deep-sea tuna fishing in the waters off Somalia's 1,876-mile coastline, the longest in Africa
RISK: 3



SUDAN
WHAT'S THE TROUBLE

Nearly 40 years of civil war, coupled with famine, have made Sudan extremely unstable, especially in the oil-producing Upper Nile region. Americans have been assaulted and taken hostage.
WHAT YOU'RE MISSING

Scuba diving in the Red Sea to famous shipwrecks and coral atolls, first explored by Jacques Cousteau in the sixties
RISK: 3



VENEZUELA
WHAT'S THE TROUBLE

Opposition to President Hugo Chávez and a nationwide strike have destabilized this tropical country, causing acute oil shortages and triggering violent protests in Caracas.
WHAT YOU'RE MISSING

Trekking through humid jungles and the vast savannas of the Guiana Highlands to 3,212-foot Angel Falls, the highest waterfall in the world
RISK: 2



YEMEN
WHAT'S THE TROUBLE

This country on the tip of the Arabian Peninsula has been plagued by anti-American sentiment since long before the 2000 attack on the USS Cole.
WHAT YOU'RE MISSING

Exploring the coral beaches of Socotra, the largest Arabian island, which abounds with flora, including frankincense, myrrh, and the dragon's blood tree
RISK: 3



Be aware that the State Department also posts advisories about unstable regions in many other countries, like Kyrgyzstan and Nepal. Carefully check the Web site's postings and consult with well-informed tour operators before finalizing any travel plans.

*This information is current as of January 14, 2003



Compiled by Misty Blakesley, Amy Marr, Dimity McDowell, Sam Moulton, Tim Neville, Katie Showalter, and Ted Stedman