New Year's Destinations
No one said your New Year's resolutions had to feel like punishment. Jump-start 2013 with one of these seven spirit-recharging escapes.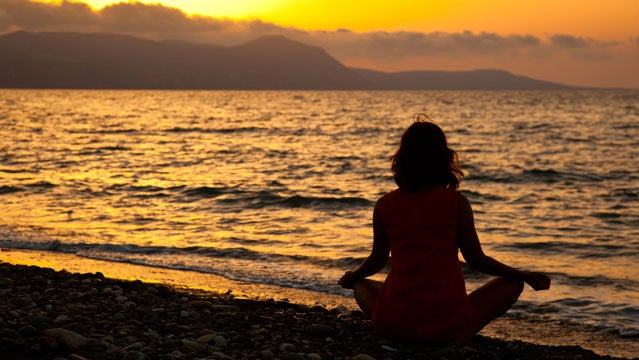 Heading out the door? Read this article on the new Outside+ app available now on iOS devices for members! Download the app.
Resolve to Chill: 2013 Destinations
You're not even a full month into 2013 and you're already planning a revitalizing vacation. Do yoga on the beach, explore some ancient ruins, or visit a zen center—whatever you think will best prepare you for another 11 months of pain.
New Year's Destinations: Surf Into Yoga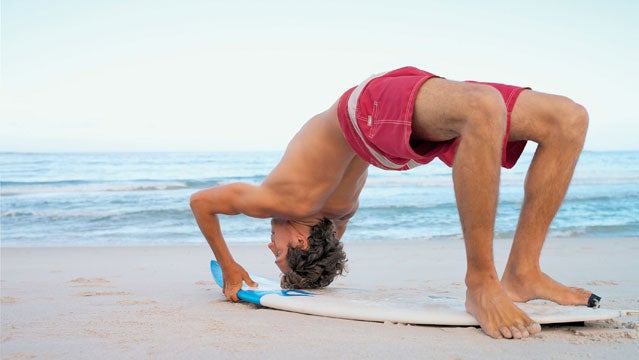 Oahu, hawaii
Meditative. Physical. Few sports require as much soul as surfing. No wonder the pros love yoga, and combining the two is what this trip is all about. Yoga instructor Rochelle Ballard surfed professionally for 17 years before starting Surf Into Yoga, a wellness retreat a few barefoot steps from Sunset Beach on Oahu's North Shore. A stunt double in the film Blue Crush, Ballard designs packages to fit your skills. Never caught a wave? Learn to time your takeoff on friendly swells at Puaena Point. More advanced riders can join her on a surf safari to 30-plus local breaks. Stay off-site if you like, but Ballard's palm-shaded, 1.3-acre property has three bungalows for rent, including the Beach Loft, a cedar abode with ocean views. Walk out your door for daily sessions of YogAlign, a style of stretching that lessens fatigue and fosters quick-twitch muscle memory. On flat days, paddle a stand-up board with sea turtles along the Anahulu River, or take a five-mile hike up into the Pupukea hills. Five-day E Komo Mai Surf package, $1,000; bungalows from $145.
New Year's Destinations: Maya Tulum Resort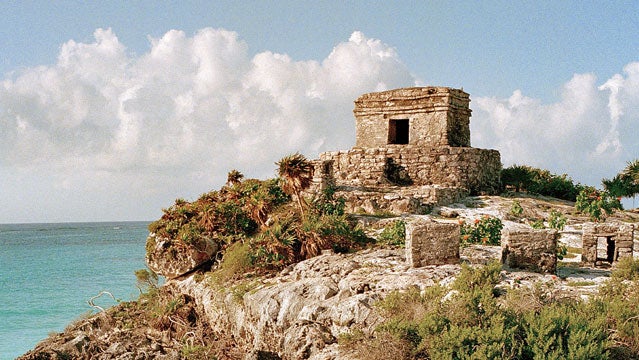 TULUM, MEXICO
Modern Mayans didn't really believe the world would end with the 2012 winter solstice. Instead, think of 2013 as a time for transformation, one that begins with a little healthy living on one of the most gorgeous stretches of the Caribbean Sea. Check in at Maya Tulum, a 45-cabana resort just south of Tulum and an 80-minute drive from Cancún. The resort's seven-night Mind Body Spirit package gets you a thatched-roof room with Caribbean views, three meals a day (think papaya smoothies and fresh mahi-mahi), and two 50-minute spa treatments, like the Kaaten Kuxtal, a cleansing Mayan massage with honey and oils. When you're not snorkeling with some 500 species of fish along the Mesoamerican Barrier Reef, learn 11 types of yoga—restorative, anahata, power—at twice-daily sessions held in two airy halls. Get out the impurities in a temazcal, a Mayan sweat lodge, before plunging into a nearby cenote: a sinkhole filled with water as clear as your mind will be when it's time to go home. Seven-night Mind Body Spirit package, from $1,630.
New Year's Destinations: Ski to Live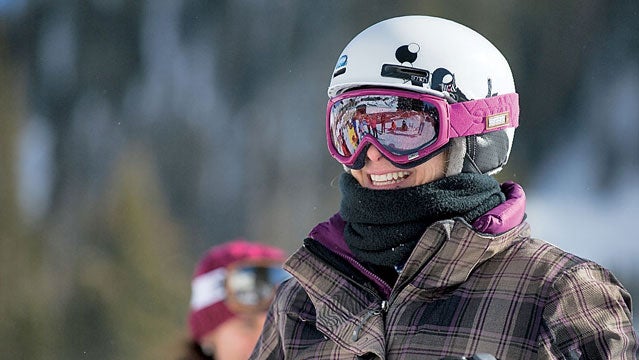 ALTA, UTAH
In the 1990s, professional skier Kristen Ulmer got plenty of attention crushing moguls, stomping 70-foot cliffs, and, in one memorable off-snow antic, riding a mechanical insect at Burning Man in thigh-high boots. Now the 46-year-old Utahan runs ski camps as colorful as her outfits. Held on the powder-piled steeps of snowboard-free Alta, the three-day Ski to Live clinic is deeply mental—a combination of role playing and slope time that improves your skills by making you aware of your mindset. Always ski in the backseat? "That's probably the voice of fear," Ulmer says. During full days on double blacks off Alta's High Traverse (and working greens like Dipsy Doodle) and in daily two-hour sessions off the hill, Ulmer's skiers explore what's holding them back by adopting the "voice" of the more confident skier they hope to become. Sounds hokey—until you try it. Then any doubt turns into face shots and euphoria. Stay slopeside at Alta's Rustler Lodge and try your voice of gluttony on a goat cheese torte (from $150 for dorm accommodations). January 11–13, February 8–10, or March 29–31; $550, hotel, lift tickets, and meals not included.
New Year's Destinations: Green Gulch Zen Farm Center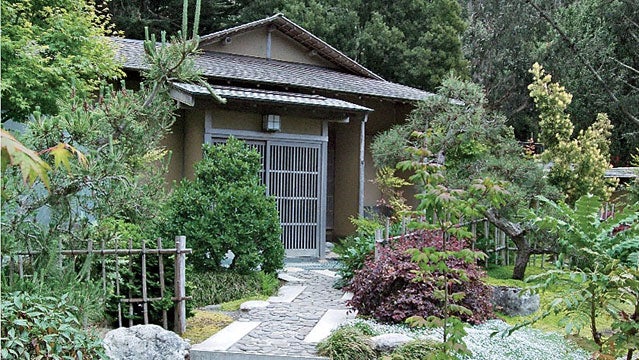 MUIR BEACH, CALIFORNIA
Just 10 miles north of San Francisco, the Green Gulch Farm Zen Center sits on a working organic farm in a narrow 100-acre valley and offers multiple roads to enlightenment, including miles of running and biking trails in the Marin Headlands. Book a spot in the 12-room Lindisfarne Guest House, an octagonal, Japanese-style building with an atrium and wood-burning stove, and bliss out on a morning routine of zazen meditation and classes in ethics and compassion. Spend afternoons wandering the old-growth forests of Muir Woods National Monument to the north, or, if your path leads farther afield, rent a mountain bike at Stoked SF in Sausalito ($60 per day) and take an 11.5-mile spin through the chaparral of the Miwok, Dias Ridge, and Middle Green Gulch trails—the best fire-road riding you'll ever experience. From $90 per night, including three vegetarian meals from the garden.
New Year's Destinations: Tierra Patagonia Hotel and Spa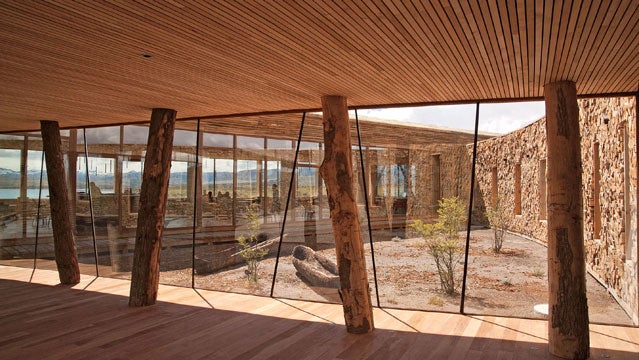 TORRES DEL PAINE, CHILE
Tucked into the eastern edge of Chile's soaring 926-square-mile Torres del Paine National Park, Tierra Patagonia's 40 rooms look out on Lake Sarmiento and icy peaks through wide lenga-wood windows. The feel is spare and luxe; meals are simple but exquisite, with lamb barbecue and myrtle berries harvested from the pampas outside. New for 2013, guests can go puma spotting with a ­Chilean wildlife photographer or take a half-day hike to Paso La Guitara, a private holding open only to hotel guests. Then head to the hotel's Uma Spa for a lymph-draining massage to rejuvenate tired legs. All-inclusive three-night packages from $1,950.
New Year's Destinations: Sun Mountain Lodge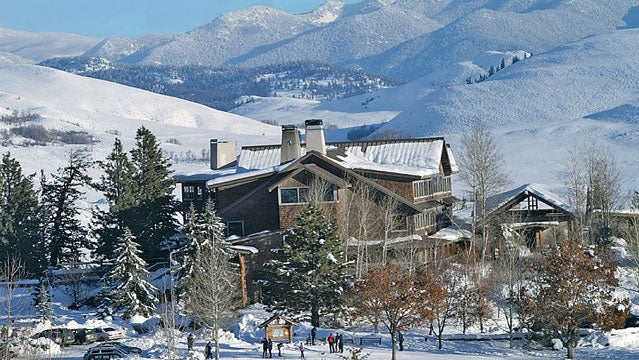 METHOW VALLEW, WASHINGTON
Most folks need to unplug to recharge; fortunately, there are few TVs at the 96-room Sun Mountain Lodge, and the energy comes from access to some of the nation's best cross-country ski trails. Located atop 3,000-foot Sun Mountain, the lodge feels far more remote than it is—just 25 minutes west of Winthrop—and offers panoramic views of the ragged North Cascades and the quiet Methow Valley. Book a Ski More package before March 7 and get breakfast and passes to 30 miles of groomed ski trails that connect to another 90 miles wending through the valley. When your legs need a break, take a horse-drawn sleigh to View Ridge for 360-degree vistas out of a cozy warming hut. Sure, there's a spa with sea-algae wraps back at the lodge, but a big glass of red by a rock fireplace, followed by a dinner of wild mushroom strudel, will top off the batteries just fine. Ski More package, doubles from $213.
New Year's Destinations: Canyon Ranch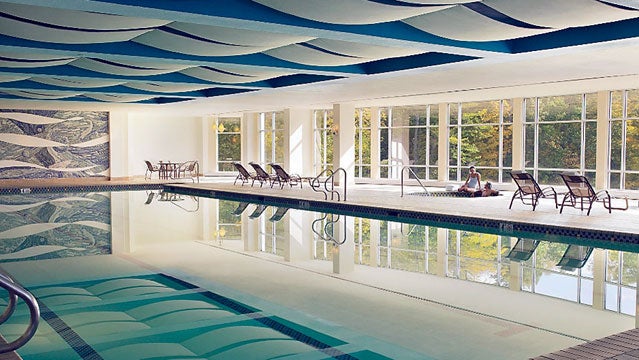 LENOX, MASSACHUSETTS
The hardest part about resolutions is keeping them. That's why Canyon Ranch, a 126-room, newly remodeled New England–style estate in the Berkshires, offers custom regimens from experts in nutrition, sports physiology, and healing arts like Reiki to put you on a sustainable path to self-improvement. Meet one-on-one with an exercise physiologist who will put together a sport-specific workout plan for you. Sign up for the Stress and Mood Management package, which includes a biofeedback session and a physician consultation to help develop stress hardiness. Or focus on injury recovery with a Back in the Game plan. Between sessions, cross-country ski or snowshoe around the 120-acre, woodsy trail-ringed ranch, or try one of more than 40 daily classes in everything from yoga and meditation to postworkout nutrition. Three-night Spa Sampler package, $1,880.
Trending on Outside Online