The Top 10 Spring Break Adventures
Forget the drunk, stumbling, bleached-blonde, muscled hordes of Panama City. Take a trip to one of the country's top spots for adventure and come back refreshed.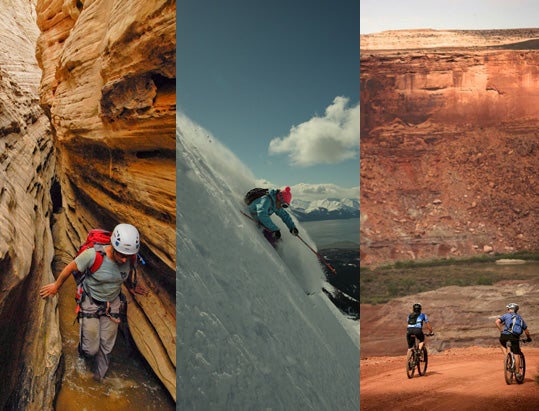 Heading out the door? Read this article on the new Outside+ app available now on iOS devices for members! Download the app.
Here's the honest truth. I never had a "real" spring break in college. My parents put the kibosh on every trip I was ever invited on: Cancun (too slutty, said my mother), Disney World (not age-specific, said my father), and rock climbing in Thailand (certain death and dismemberment, said my mother). My junior year, my father attempted to appease my anguished attempts at letting loose by offering me a family-oriented jaunt to the location of my choice. I picked surfing in Florida. He took us to a golf resort in Wisconsin—with a pool, he pointed out. The next fall, despite irrational fears my parents would cut off my academic funding, I snuck off for a three-day weekend to Kentucky to drink whiskey and climb the Red River Gorge Geological Area with three guy friends. We arrived at dusk, rolled out of the car, and immediately put on our gear and headlamps. We climbed until 2 a.m. As I reached the top of a 140-foot-tall climb, I stopped for a moment at the anchors to listen to the muffled laughter of my friends, and heard crickets. I let go of the guilt that had plagued me the entire drive down, slowly rappelled to the ground, and started to have fun.
Bike Yellowstone National Park
Tour the park before the crowds arrive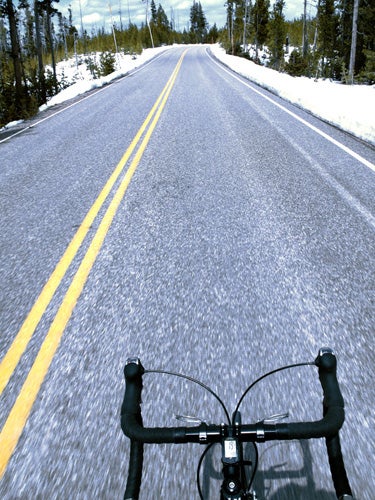 The Sell: Empty winding roads and wildlife galore make this a dream trip for cyclists.
The Grit: Each summer, Yellowstone National Park attracts more than 2 million camera-toting tourists, whose cars clog the park's narrow, winding roads, creating obstacles and death traps for cyclists. But for roughly three weeks, from mid-March to mid-April, as Yellowstone works to re-open the park to the public, cyclists are permitted to explore up to 140 miles of freshly plowed roads. Weather permitting, you'll be one of the 40-odd people braving the park's interior roads. Solitary coyotes skirt the park's meadows, and herds of bison, elk, and mule deer follow roadways to food sources and thermal hot spots. This isn't a trip for the recreational cyclist; Yellowstone's weather is notoriously unpredictable. A warm, sunny day can easily be followed by blustery winds and heavy snowfall the next. As a result, even plowed roads may still be covered with a layer of snow, ice, and debris. Save cash by renting a room at the Quality Inn & Suites 49'er in Jackson, WY (starting at $76), renting bikes from Hoback Sports, and fueling up at The Cadillac Grille with a Snake River Lager and a Billy's half-pound cheeseburger. Before you head out, call 307-344-2107 (weekdays only) to check which roads are open to the public. Plan for a series of daylong ventures; park your car near the selected entrance each morning to cut down on mileage. Afterward, warm up with a dip in Huckleberry Hot Springs, a roughly two-mile-long snowshoe trek from the Flagg Ranch parking lot.
The Verdict: Tough cyclists willing to haul bear spray, extra water, a repair kit, and emergency gear will love this ride.
Surf Kauai's Hanalei Bay
Surf. Hike. Eat. Repeat.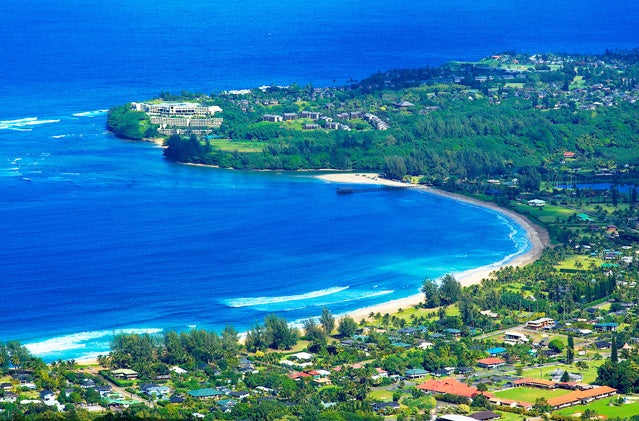 The Sell: Consistent waves and a gnarly hike with an unrivaled view.
The Grit: There's a good reason why world-class surfers and stand-up paddlers call Hanalei Bay home. The two-mile-long, half-moon bay is never short of reliable 25-foot waves come winter. March and April bring mellower surf for the rest of us. Experts should line up beside the likes of Bethany Hamilton and Bruce Irons on the outer reefs to catch six-foot-plus rollers, while amateurs can surf the inside beach break. Or sign up for surf lessons at professional surfer Titus Kinimaka's Hawaiian School of Surfing. For $65, a native Kauaian guide will teach experienced surfers how to ride the outside break. Brand new? The instructor will provide a board and long-sleeve rash guard and have you surfing mellow swells within 90 minutes. Reserve a room at Hanalei Inn (starting at $139) just a block from the bay. Locals frequent Hanalei Fish Market, located behind the equally beloved The Hanalei Dolphin Restaurant, for fresh sushi, sashimi, and tuna sandwiches. Cut loose at the Tahiti Nui, a bar treasured by the local community and tourists for its World Famous Tahiti Nui Mai Tais. End your trip with one of the world's most dangerous hikes, the 11-mile-long Kalalau Trail, a 13-minute drive from the bay. The crumbling, narrow trail was originally built in the late 1800s and snakes along the Na Pali Coast and past 300-foot sheer drop-offs before reaching Kalalau Beach, a roughly one-mile-long stretch of sand backed by sheer, fluted cliffs. You can camp on the beach for $20 per person; permit required.
The Verdict: The perfect outing for surfers looking to explore a little.
Wield an Axe in Ouray
Get in one last ice climbing session before the season ends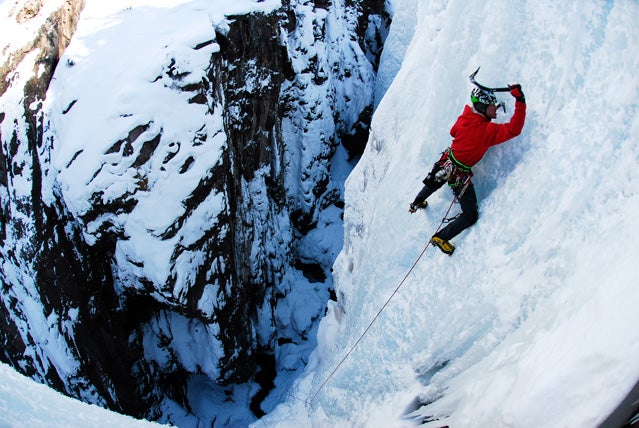 The Sell: Warm temperatures and manicured routes at the world's biggest farmed ice park.
The Grit: Escape the heat and head to Colorado's Ouray Ice Park, deep inside the San Juan Mountains, to climb Uncompahgre Gorge's 40-to-200 foot-tall walls. Don't worry about getting bored; there are hundreds of novice, intermediate, and advanced fatty blue frozen flows. While March brings warmer weather, consistent overnight watering by ice famers reform flows, allowing for pristine spring climbing conditions on the park's three miles of vertical terrain. Experts should warm up on the School Room wall and then head to the Upper Bridge area to tackle the park's most photographed route, the iconic WI4+ Pick of the Vic, a 160-foot-long climb directly across from the Upper Bridge. Need lessons? Sign up with San Juan Mountain Guides. For $160 per person, the 20-year-old outfitter provides harnesses, helmets, crampons, boots, and axes as well as expert guiding on the park's 14 distinct climbing areas and 200 ice and mixed routes. Join the locals at Backstreet Bistro for breakfast omelets. Each eve, warm up tired muscles at Orvis Hot Springs, a $14 clothing-optional dip nine miles north of Ouray. Afterwards, order a house beer at local drinking hotspot Ourayle House Brewery; the quirky late-night brewmaster is known around town as Mr. Grumpy Pants for his gruff but lovable demeanor. End your nights at the Box Canyon Lodge & Hot Springs (beginning at $89), where the hotel's four private redwood tubs are fed by local mineral hot springs.
The Verdict: There is no better spring break hot spot for ice climbers.
Ski Deep Powder in Alaska
Alaska's largest resort offers plenty of options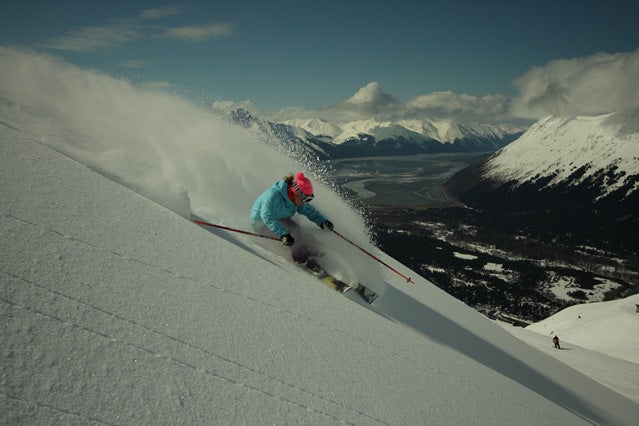 The Sell: Deep powder and plenty of skiing options.
The Grit: This winter, snow dumped on the Northwest. Which means that even if storms slow down this spring, Alyeska Resort with its 746 inches will still have a deeper base than most of the Lower 48. And, for $60 a day, Alaska's largest resort offers 1,400 skiable acres with 2,350 vertical feet of continuous double black diamond terrain. Experts should hit Christmas Chute, a 1,000-foot long run with a 50-degree pitch. While Alyeska has its fair share of steep and challenging pistes, there's still enough blue terrain to keep intermediate skiers entertained. Mid-winter, Alaska has shorter daylight hours than its Lower 48 brethren, starting in mid-March the sun stays until a later time than in the rest of the U.S. Plus, you might just rub elbows with the likes of skier Elyse Saugstad, skier Chris Davenport, and snowboarder Travis Rice over an Alaskan microbrew at Sitzmark Bar & Grill. Fuel up in the tiny town of Girdwood on The Bake Shop's $9 Alyeska sourdough pancakes. If you don't want to splurge on the resort's spring ski package, $399 per person for four nights and three days, then reserve a room at Alyeska Hostel, a family-owned hostel (starting at $20 a night) that offers bunks and private rooms and is located less than one mile from Alyeska Resort's base. For $1,125, you can tack on a full day of heli-skiing with EpicQuest, a global outdoor adventure outfitter. They will provide you with a beacon as well as an airbag system ($30 rental fee) and send you cruising down a minimum of 16,000 vertical feet inside the Chugach Mountain Range; the guides have permit access to a swath of 750,000 acres just outside the resort's boundaries. End your night at the Double Musky Inn, which serves freshly caught Alaskan seafood in classic New Orleans fashion.
The Verdict: Guaranteed powder and unforgettable comfort food for the skiing set.
Explore Slot Canyons in Capitol Reef National Park
Get wet in the Waterpocket Fold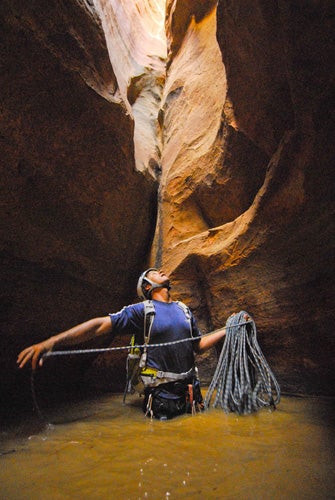 The Sell: Climb, rappel, and swim through narrow, secret sandstone hallways.
The Grit: In the 1800s, dozens of explorers were stymied by the Waterpocket Fold, a nearly 100-mile-long wrinkle in south-central Utah's earthen crust that features a snarl of hidden canyons, immense spires, and gold-hued cliffs, making it one of the last places in the United States to be mapped. Today, Capitol Reef National Park remains nearly as desolate and feral. Last March and April, its backcountry overnight visits numbered 397, as opposed to the thousands that flocked to the neighboring Canyonlands National Park. Hike the 10.3-mile Chimney Rock/Spring Canyon route and camp two-thirds of the way through near the springs around mile seven. The next morning, ford the knee-to-hip-deep Fremont River to finish up on Highway 24. The shuttle back is an easy seven-mile hitch. Come prepared; slot canyons require climbing moves, rappelling, and cold pool swims. Technical routes demand helmets, harnesses, rappelling and ascending gear, kneepads, and anchor slings. Remember, once you pull the first rappel rope, there's no turning back. It's easy to get lost so, if you're new to the sport, hire an expert like longtime outdoor writer, photographer, and guide Steve Howe of Redrock Adventure Guides. He's spent the last 30 years probing red rock country. Afterwards, head back toward Torrey and relax with hot tubbing, pool dips, and killer back porch scenery at the Best Western Capitol Reef Resort (starting at $100). You'll find live country and blues music just down the road at The Rim Rock Patio. For stronger libations and four-star Southwest-inspired cuisine, try Cafe Diablo, 4.5 miles further west on the far edge of Torrey.
The Verdict: Adventure-starved coeds with climbing skills should check this out.
Mountain Bike the White Rim Trail
Ride past red sandstone monoliths and meandering rivers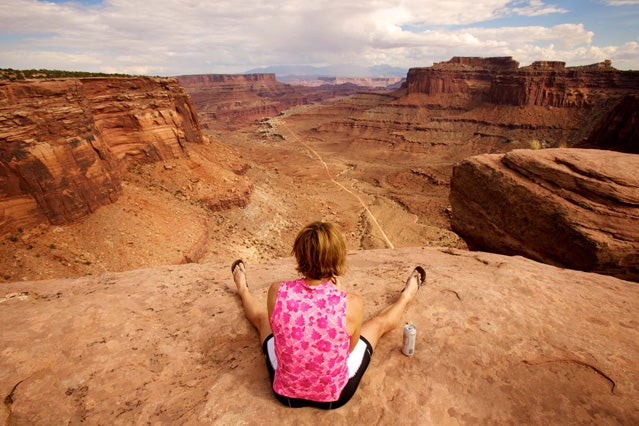 The Sell: A 100-mile mountain bike ride through the heart of Canyonlands National Park.
The Grit: Skip Moab, Utah and the rush to ride the world-famous, expert-level Porcupine Rim Trail. The best off-the-beaten-path endurance mountain bike ride loops 100 miles around Canyonlands National Park's Island in the Sky mesa, high above the Colorado and Green rivers. One hour southwest of Moab, the White Rim Road, the granddaddy of multi-day canyon rides, kicks off with a hair-raising descent down the Shafer Trail Switchbacks, once a cattle trail, and then heads toward Musselman Arch. Bring friends and a full suspension bike; this ride is best done ahead of a high-clearance 4WD support vehicle to carry the trip's water, food, camping, and emergency repair supplies. Continue south to White Crack, where you'll make the turn back north, downshifting for the climb up Murphy's Hogback, one of White Rim's steepest sections. The ride can be done in three or four days. To join an organized trip, consider Holiday River Expeditions' $770 four-day adventure. The outfitter rents bikes and camping equipment. Whether you're with your friends or on the group trip, take a moment near mile 66 to hike to the roughly 1,000-year-old early Puebloan remnants of Fort Bottom Ruin. A $30 backcountry permit is required and group sizes are limited to 15 people. Be sure to reserve your campsites in advance as they fill up fast. 
The Verdict: Mountain bike enthusiasts should add this trip to their bucket list.
Follow the Bourbon Trail to Red River Gorge
Drink and climb in Kentucky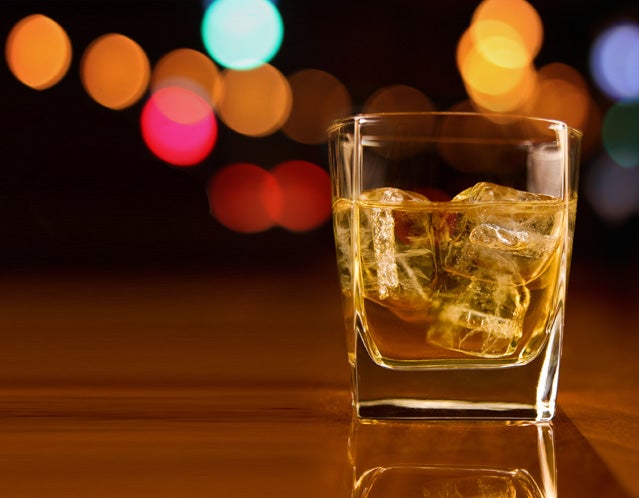 The Sell: Road bike to whiskey distilleries and climb sandstone sport routes at Red River Gorge.
The Grit: In the late 1700s, Kentucky farmers shipped whiskey, converted from their excess corn and grains, in Bourbon County-stamped oak barrels down the Ohio and Mississippi rivers to New Orleans. The long journey let the distinct flavor of the barrels set and Bourbon was born. Road bike The Kentucky Bourbon Trail to learn more about America's sweetheart spirit—and get a buzz. Begin with Jim Beam Distillery and explore the rackhouse filled with 20,000 barrels, topped off with a tasting of two of its ultra premium bourbons. Twenty-five miles to the southeast, you'll reach the Bourbon Capital of the World, Bardstown, and Heaven Hill Distilleries. Be prepared to bask in a three-hour, appointment-only tour, including barrel filling, dumping, warehousing, and bottling operations. Drink more premium bourbon and return to Bardstown where you'll hole up for the night. Day two, pedal 23 miles to Kentucky's countryside and Maker's Mark Distillery, before a 46-mile hard push to the northeast to the 102-year-old Four Roses Distillery. Wind up with Wild Turkey Distillery's 101-proof Wild Turkey Bourbon, and Woodford Reserve Distillery, Kentucky's oldest and smallest bourbon maker. Dry out at the Red River Gorge, a canyon system that's home to more than 1,800 traditional and sport climbing routes. Warm up on Military Wall, a crag that's home to a multitude of 5.9 to 5.12 trad and sport routes, and then tackle the iconic 5.11b endurance route, Fuzzy Undercling. The sport route's crux is near the bottom and, after you pass that, it's nothing but easy-to-grab jugs to the top. Refuel at Miguel's Pizza & Rock Climbing Shop, where the Portuguese owner, Miguel Ventura, supplies hot slices, climbing gear, and camping space ($2 per person, climbers only) to chalk-covered transients.
The Verdict: Just go, but figure out whether it's best to climb first or last on your own.
Paddle Santa Cruz Island, California
Explore hundreds of sea caves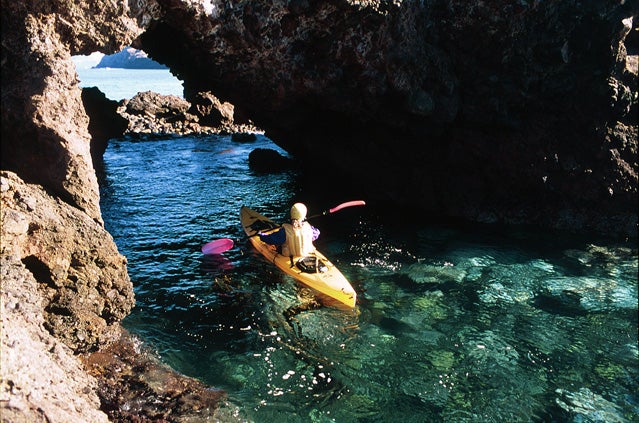 The Sell: Sea kayak in and out of more than 100 caves.
The Grit: Feral pigs once decimated Santa Cruz, one of five isles in the Channel Islands National Park, transforming the landscape into a barren, weed-infested wasteland, and attracted golden eagles that hunted the island fox into near extinction. Today, thanks to The Nature Conservancy and National Park Service's eradication of more than 5,000 wild hogs and careful plant restoration, the island remains the Channel Islands' most ecologically diverse. Pack food and take a ferry from Ventura, California to Scorpion Ranch campground ($15 per site, water provided) on the northeast corner of the island. Sea-savvy experts should bring their own kayaks, helmets, PFDs, marine radios, and waterproof headlamps to explore the island's caves. Put in at Scorpion Landing and paddle west roughly two miles to Surging T Cave and enter through one of its three openings. It's easy to get sliced by volcanic rock, cut by sharp barnacles, or slammed into a rock ceiling when unexpected waves hit your boat—so hug the coastline and pay attention to the weather and wave conditions. Head inland for an afternoon day hike at Smuggler's Cove on the Scorpion Canyon Loop Trail. Aquasports, a 24-year-old guiding service, will help you find the island's hundred-plus caves, such as the narrow and deep Seal Canyon Cave. The outfitter provides one to three-day fully outfitted trips (minus food) beginning at $175 per person per day.
The Verdict: Anyone needing a rough coastal escape should head to Santa Cruz Island
Spearfish Off Florida
Hunt and grill your own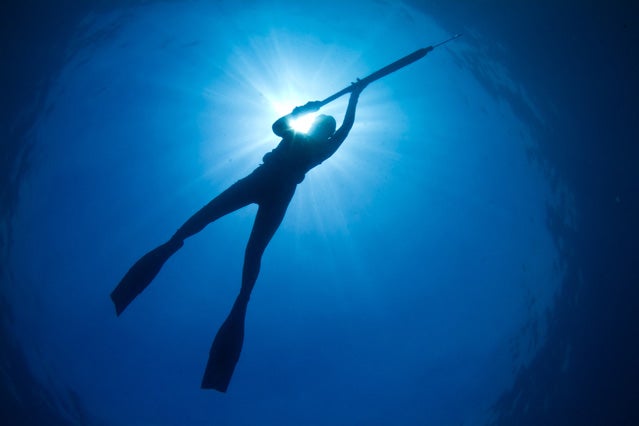 The Sell: Stalk your own dinner in Florida's reefs and wrecks.
The Grit: Most spring breakers head to Fort Lauderdale for the sun, surf, and nightlife. Ignore the crowded beaches by taking spearfishing lessons. Lauderdale Diver offers $150 full-day lessons followed by full or half-day expeditions (starting at $50 per person, two-person minimum) to the beach reef or, by boat, to the third reef line. Hunt the snapper, grouper, and jacks that call the reef and shipwrecks home with snorkel or dive gear provided by the outfitter. The guides will teach you to spear, filet, and cook your catch. If you head out alone, confer with a local shop on the day's fishing restrictions—most fish have a minimum and, occasionally, maximum size restriction, as well as a daily limit, in an effort to prevent overfishing. Fuel up afterwards at Southport Raw Bar, a local favorite that serves fresh seafood daily, and then cut loose at the infamous dive bar, Elbo Room. Head to Hollywood Beach and explore its 2.5-mile boardwalk that's home to seaside cafes, shops, and jet ski rentals. If you want to escape most of the crowds at night, rent a room at Desoto Oceanview Inn (starting at $199 per night), a quaint inn 100 feet from the beach.
The Verdict: Anyone lacking a good fish story should go and book the guides.
Climb Classic Lines at E-Rock
Pick from plenty of adventure options in the heart of Texas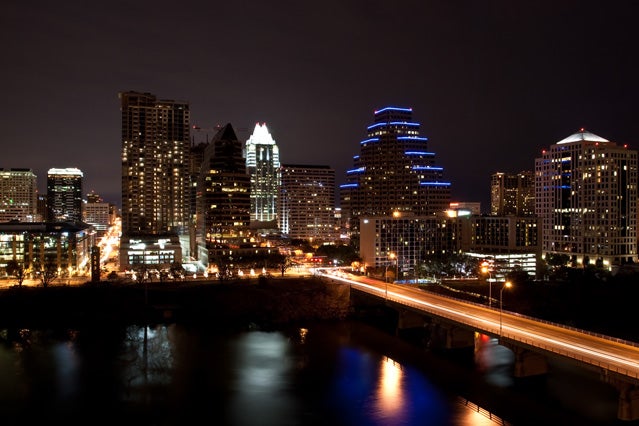 The Sell: Great local music and pink granite domes.
The Grit: Central Texas's original climbing playground sits west of Austin within the 1,643.5-acre Enchanted Rock State Natural Area ($6 entry fee). Set up camp inside Enchanted Rock ($12 per night) and explore roughly 200 slab and crack climbs, ranging from 5.5 to 5.13. The parking lot fills up quickly so head in before 9:30 a.m. to ensure you get a spot. Trad climbers should hit up Stranger than Friction, a 5.10 150-foot slab climb, and Middle Crack, a high-quality 5.8 crack climb, in Echo Canyon. Need a guide? Mountain Madness Climbing School leads full-day climbs at E-Rock starting at $85. Once you've made a dent in your tick list, head into Austin and splurge on a room at the Hotel San José (starting at $145), a 73-year-old bungalow-styled hotel that sits just a few blocks away from the Colorado River. Set some time aside to rent one of the hotel's single-speed cruisers ($20, full day) and bike to Barton Springs, a naturally fed spring water swimming pool. If you need something more active, head off to Barton Creek Greenbelt, a sport climbing and mountain biking park. Come Sunday, gorge on grits, fried catfish, BBQ brisket, and Bloody Mary's during Stubb's Bar-B-Q's gospel brunch, featuring live gospel music. ($18.95 with view of band.)
The Verdict: A trip calling to climbers with a healthy appetite for adventure of all sorts.