Outside Business Journal
Grassroots Launches New Trade Association Focused On Accurate Sales Data, Advocacy, and Marketing
Indie Outdoor, launched this week, aims to harness the collective power of independent retailers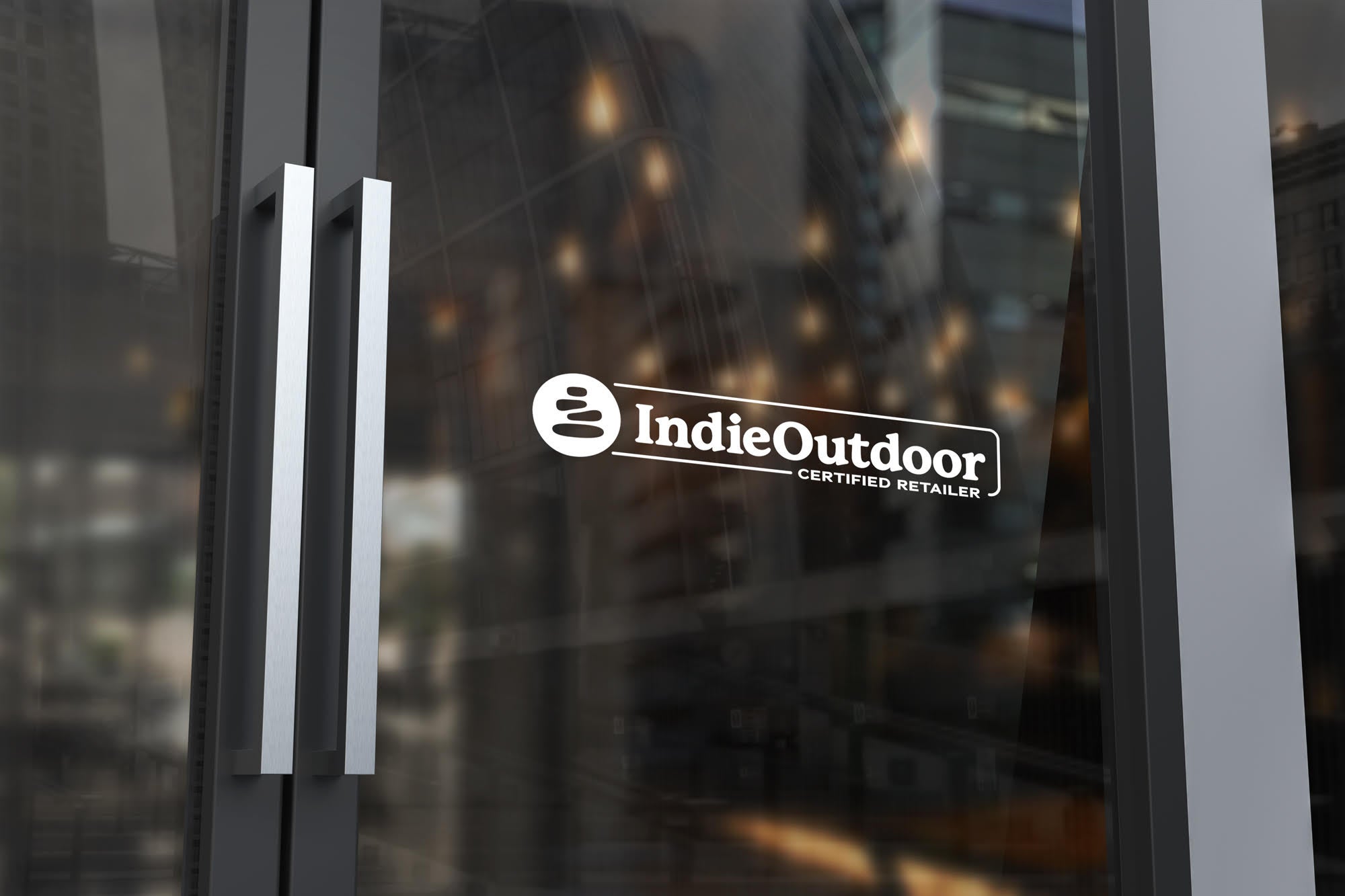 Heading out the door? Read this article on the new Outside+ app available now on iOS devices for members! Download the app.
Grassroots Outdoor Alliance, the 200-door buying group of independent outdoor retailers, this week announced a new project called Indie Outdoor, a nonprofit trade association for independent outdoor retailers. Rich Hill, president of Grassroots, unveiled Indie Outdoor to a room filled with retailers, vendors, and sales reps gathered in Kansas City, Missouri, for the twice-annual Grassroots Connect Show, which has been on hiatus for more than two years due to the pandemic.
Indie Outdoor Starts with Data
Indie Outdoor is an idea that has been percolating for several years. Hill has been outspoken about his organization's frustration with the retail data reported by market research firm The NPD Group, which he contends is more reflective of big-box stores rather than of independent specialty retailers. 
That frustration led to Grassroots' June 2021 launch of its own proprietary data project, PivotPoint. The initiative aims to collect and analyze data that better serves Grassroots members and the vendors who partner with them.
But after the project's launch, something quickly became clear to Hill and his team. Merely reporting on data collected from Grassroots' 98 retail members was not enough. There are more than 1,000 independent outdoor specialty shops around the country and Grassroots retailers are just a small snapshot of them.
That realization led to the creation of Indie Outdoor, which Grassroots says will harness the collective power of indie retail sales data, improve consumer understanding of the economic and community value of local businesses, and speak with a collective and inclusive voice on key national topics.
By 2025, Indie hopes to count 1,000+ independent outdoor, ski, bike, run, fish, and paddle shops as members. Retail shops can join Indie Outdoor for $250 per year for a basic membership, which entitles them to inclusion in advocacy efforts, newsletters, trend reports, and other perks. A $900 "plus" membership connects participants to PivotPoint data, real time reports, anonymized peer data, inventory tools, and vendor-funded marketing campaigns.
"With more data, more locations, and more voices coming together from throughout the indie community, it's going to help us all individually be better at our daily business," Joe Butler, board chair at Grassroots and owner of Black Creek Outfitters, told OBJ. "Without a doubt, it's also going to enable us to finally tell a complete story about what's really happening at independent specialty. We are pioneering a whole new type of data insight in the outdoor industry, and it's going to be extremely valuable to both retailers as well as brand decision makers who are looking to fill in the blanks left by big-box trend data."
The Proven Power of Banding Together
Indie Outdoor is taking a page from independent bookstores and their recent resurgence. Years back, with the arrival of the first Amazon e-reader and the growth of big-box bookstores like Borders and Barnes & Noble, industry experts far and wide proclaimed the death of the indie book market.
Small bookstores realized that, in order to survive, they needed to band together and focus on what they do best: bringing their communities together and keeping dollars in their local communities.
The American Booksellers Association reported a 49 percent growth in the number of independent booksellers between 2009 and 2015. One key to success was data collaboration—a move that allowed bookshops to create a powerful collective voice and show that they were important economic drivers in their communities.
"While the headlines continue to say indie bookstore sales are down, we're collecting data that proves otherwise," said Greg Squires, CEO and founder of PivotPoint and Parable Group, data firms that serve the outdoor industry and the indie book community, respectively. "In fact, indie bookstores continue to see 5 to 15 percent increase year over year. And we believe that independent outdoor stores can follow this model with Indie Outdoor." 
Retailer Reactions to Indie Outdoor
Despite the pandemic, or maybe because of it, Grassroots retailers have had a very good year. Year-to-date sales have increased by 32.1 percent over 2020, and 27.6 percent since 2019. Maura Kistler, co-owner of Water Stone Outdoors in Fayetteville, West Virginia, said business has been off the charts. "This October was the best month we've had in 27 years and every month this year has set a record for us," said Kistler.
"I'm excited about Indie Outdoor," said Susan Anderson, owner of Eagle Eye Outfitters in Dothan, Alabama and a Grassroots member since 2012. "I like the distinction between the Grassroots members and the Indie members, so that we can preserve the integrity of the core Grassroots community but still be able to leverage the power of a strong unified voice."
Regarding the distinction between Grassroots and Indie Outdoor, Hill characterized it like this: "Grassroots is exclusive, Indie is inclusive." In other words, Grassroots members are committed to collaborating and sharing only among participating retailers—that's a key part of the group's value. Indie Outdoor is not about those intimate connections, but about advocacy, data, and marketing programs.
Anderson is in the midst of converting her shop, which has 150,000 SKUs from 200 brands, to UPC (Universal Product Codes), which is a key part of PivotPoint's being able to collect and aggregate data across all of Indie Outdoor's member stores.
"We haven't needed to be on the UPC system until recently, when we began to expand our e-commerce," said Anderson. "It will take us about six months to convert. Each brand has tables with unique UPC codes for every size, color, and style. We need to import all those codes into our POS system, but we hope to be up and running by early spring."
What Do Vendors Think?
Grassroots vendors are also optimistic about what Indie Outdoors can do for the industry.
"I've watched how powerful the Brewers Association logo has been for craft brewers," said Ryan Krusemark, sales manager for Rab. "People search out that product because they know where it comes from. A lot of people want to shop indie, and I think the outdoor industry has struggled to define what that means for us. I'm interested in having a conversation about also defining what an 'indie vendor brand' is and how indie brands and retailers can work together and support each other."
Troy Sicotte, president of Mountain Hardwear, concurred. "Once again, Grassroots is looking to the future, which is something this industry needs," he said. "The resurgence in demand for true specialty retail experiences is something that we, as vendors and retailers, really need to cherish, especially after acquiring so many new consumers over the last 20 months. My hope is that this will help us hang onto these new consumers and continue to give them amazing experiences that only specialty retail can deliver. The end goal is to create lifelong outdoor lovers."
Sicotte noted that he's excited about access to data from a broad field of independent shops that will help his company come to market with more regionally relevant products.
The Indie Opportunity
When Hill introduced the concept of Indie Outdoor to the crowd at Grassroots Connect, he reminded audience members that history shows that you can't fight big, existential threats on your own. To him, the existential threats facing the outdoor industry are clear: inaccurate data, big-box retailers, Amazon, and the abuse of pro purchase channels, to name a few.
"We've always been able to see the challenges ahead," said Hill. "With Indie Outdoor, the opportunities are now really coming into focus."