Outside Business Journal
As Gordini Turns 65, the Glove and Goggle Brand Preps for Its Next Phase
David Gellis, president of Gordini USA Inc., shared what's on tap for the brand as it ramps up sustainability efforts and works to welcome more people into outdoor sports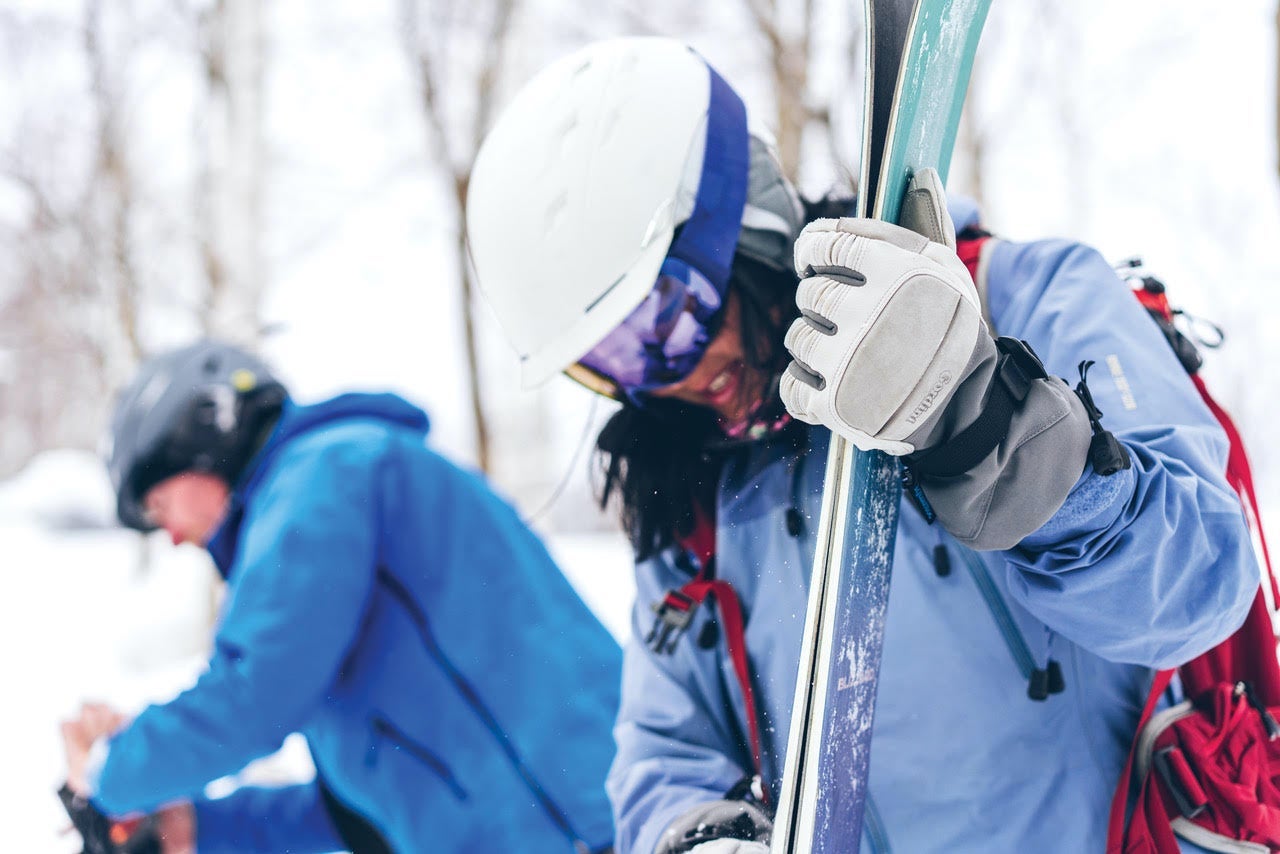 Heading out the door? Read this article on the new Outside+ app available now on iOS devices for members! Download the app.
Scroll through the timeline on Gordini's website and it's clear the glove and goggle brand has brought innovative solutions to the marketplace ever since its founding in Canada in 1956.
In 1980, Gordini was one of the first brands to launch Gore-Tex gloves. In 2015, the brand began making 3D-designed gloves with patented ErgoKnit technology. And in 2018, it created a synthetic leather called Clutch that's more sustainable and more durable than animal leather.
Through this history of product innovation runs a common thread—the relentless pursuit of meeting and exceeding outdoor consumers' demands for snow sports accessories. It's why Gordini, based in Essex Junction, Vermont, since 1982, is celebrating its 65th anniversary this year and not relegated to a footnote in the annals of outdoor business.
As Gordini commemorates this milestone, and as it comes out of the COVID-19 crisis, the brand is doubling down on its consumer focus by working to bring more users into snow sports and other activities by making premium yet well-priced outdoor accessories with a stronger emphasis on sustainability. Amid all the fluctuations of business cycles, that remains a core focus for the family-owned handwear brand—just as it has for the last 65 years.
"We've always been so focused on developing products that are accessible to all those that want to participate in the ski and outdoor world," David Gellis, the brand's president, told Outside Business Journal. "I think that mission has been steadfast."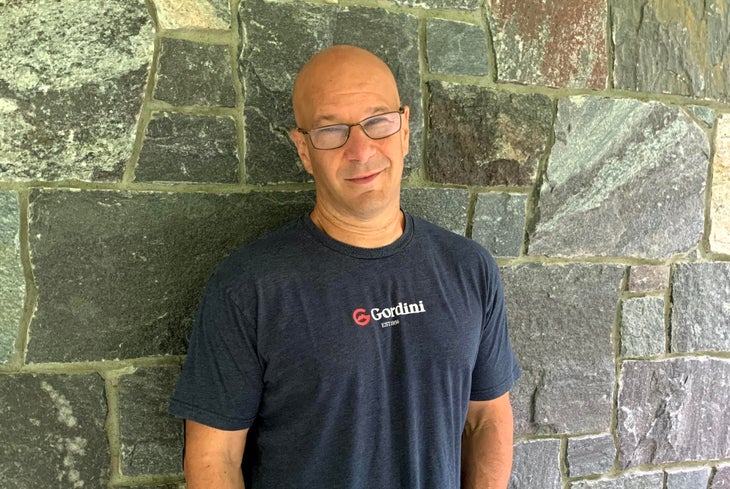 To see what Gordini is up to as the brand turns 65, we spoke with Gellis—whose uncle Gordon founded the brand and whose father, Phil, is Gordini's CEO—about the company's longevity, how it's navigating COVID, the recent brand refresh, and what's next. Here's what he shared.
How's business been during the pandemic, and did Gordini benefit from the push by more people to get outside?
It would be remiss of me to say that a year and a half ago we weren't afraid—we were, just like every business in the country. There was so much anxiety and uncertainty. Luckily, people wanted to be outside. There's no question that we saw some impressive and unexpected sales levels around our products that cater to people that just want to go out and enjoy the outdoors, whether it's walking or skiing or biking. We sold a lot of gloves. From an industry perspective, the resort business suffered because people weren't traveling to those resorts. Business was strong in other areas, but we look forward to everybody returning to a sense of normalcy around travel so that the resorts and our resort retailers can thrive.
The brand is celebrating its 65th anniversary; based on your time with the brand and stories you heard growing up in the family business, did anything come close to the craziness of COVID?
The short answer is no, we've never seen anything as crazy and uncertain. Collectively, as a company, with all the years in business—whether it's my personal experience or that of other leaders in the company—we've seen a lot but never something like this. In terms of how we're coming out of COVID, we've been lucky from strictly a numbers perspective that our business grew slightly, which is positive, but it doesn't take away from the fact that it was highly uncertain.
You're more than a year into a brand refresh; what's been the response from your partners?
We were fortunate to be able to get out in front of the trade with our brand refresh. Luckily, many customers visited us at the Outdoor Retailer Snow Show in January 2020, so the trade did get a glance at it before we began shipping merchandise with the updated branding. The partners I've spoken with have been very enthusiastic about the refresh. The fact that we've earned positioning in some high-profile retailers that we didn't have before, as well as increased our presence in some of the existing distribution that we already have, is a testament to its effectiveness.
Sustainability seems to be a big push with the animal-free leather products released last fall and the new Front Line series announced in February. What's driving that?
We feel it's the responsible and right thing to do. One of the amazing things about our industry—other than the people being fantastic—is that it's one of the most progressive industries in terms of paying attention to the environment. Leaders in the business have been talking about it for well over a decade. We're doing our part, and by that I mean we're supporting those efforts by using bluesign-approved fabric in a lot of our collection. 
Synthetic leather is also part of the push. We still offer some gloves with animal leather but, by and large, we've taken it out of our collections, and we encourage our licensed partners and private-label partners to do so as well. There's a lot more water wasted in the production of leather. It's also no secret that tanneries use volatile chemicals in the process of making animal leathers. We're having a lighter touch on the planet, which is a good thing. Another aspect we're proud of is that the synthetics we've developed with our supply chain partners are, from a data perspective, much more durable than the comparable leathers used in outdoor gloves, including some of the animal leathers that we've used in the past. 
How would you describe the brand's DNA today and how do you think it's evolved since Gordini's founding? 
Our brand mission is to make outdoor products that are accessible to a wide variety of people. I think technical gear for many people is prohibitive. One of the fantastic things about our brand is that we are reputed for offering long-lasting, technical gear that is of fair value to the consumer. That's good for the industry. Spending more doesn't mean you're going to get more. We've evidenced that by delivering quality product over the years. That's one of the reasons why our business has been around for so long and continues to grow.
What's next for Gordini?
Our modeling around creating long-lasting, quality product for those that want to participate in outdoor sports isn't going to change, but I would add sustainability as an important part of our approach. We're going to look to become a bluesign partner and work through that process over the next year or so. And we're going to make more of a commitment to use synthetics that are water-based as opposed to solvent-based, which is a step in a better direction. Creating sustainable product that's durable is a challenge, but I think the technology today exists to allow us to create that as an addition to our brand mission.