Outside Business Journal
Behind the Deal: Clarus Racks up Another 'Superfan' Brand
Clarus Corp. President John Walbrecht spoke exclusively with OBJ about the company's $198 million acquisition of Rhino-Rack, including what drove the deal and what's next for its newest asset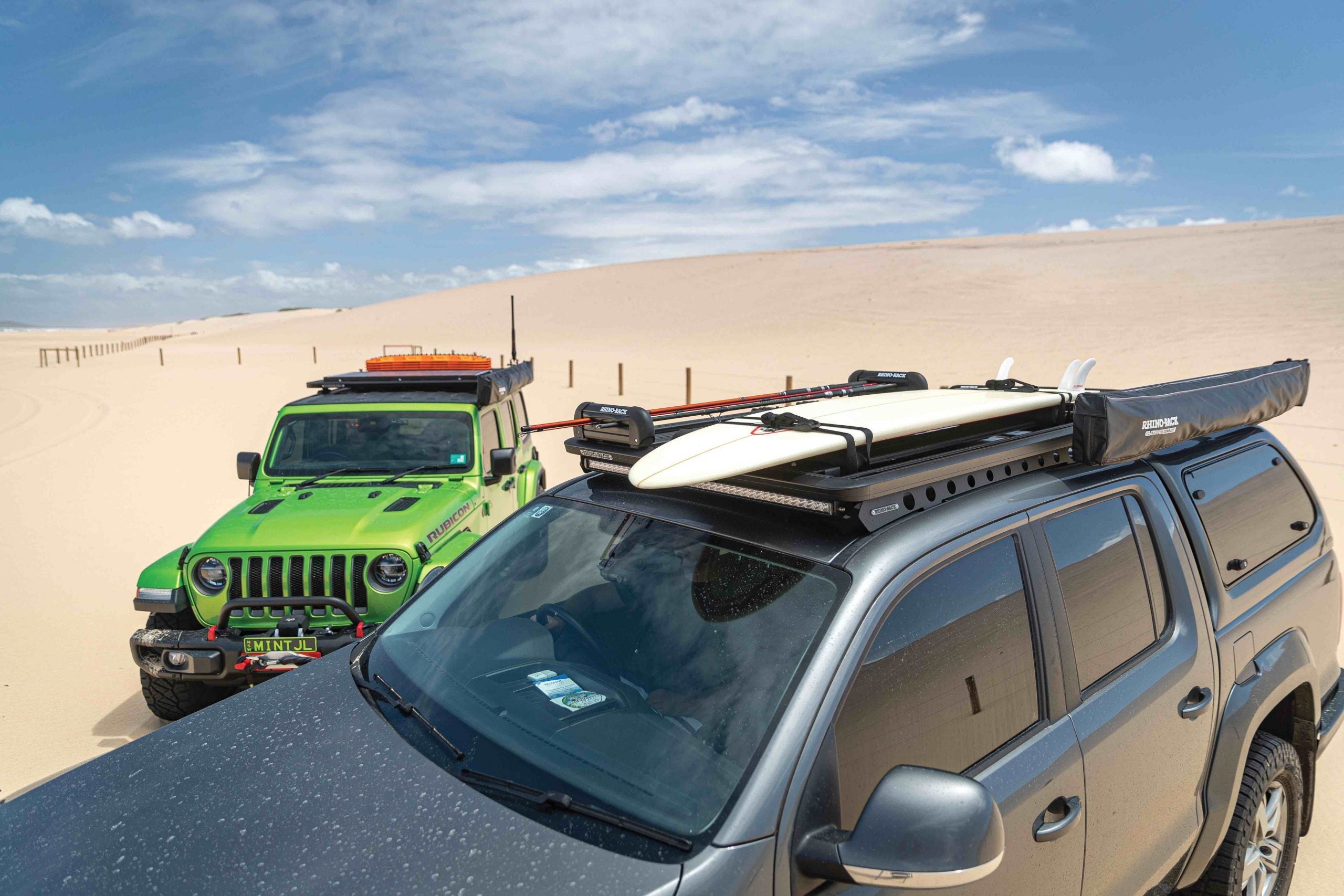 Heading out the door? Read this article on the new Outside+ app available now on iOS devices for members! Download the app.
Over the past 15 months, as COVID fueled a surge in all outdoor activities, John Walbrecht realized that Clarus Corp.'s five-brand portfolio had a glaring hole.
The publicly traded, Salt Lake City, Utah-based holding company already owned backcountry equipment brand Black Diamond, avalanche beacon maker Pieps, skincare company SKINourishment, and a pair of bullet manufacturers.
Each one is what Walbrecht, the president of Clarus, calls a "superfan" brand. These are companies with four commonalities: strong market share for at least one product in their primary category, a history of innovation, a near 100 percent brand awareness among its core audience, and a singular focus on product development.
But while Clarus' superfan brands helped consumers explore the outdoors by making a multitude of premium gear, the company needed an asset that could help those enthusiasts safely and securely transport said gear to their local river, trail, park, or crag.
Walbrecht and his executive team believed they should target a roof rack maker and identified Rhino-Rack, an Australia-based brand that checked all the boxes of a superfan brand and tapped into the current outdoor trends. And this week, Clarus announced it will round out its portfolio by acquiring the company for $198 million.
"We have a very clear view of how we define superfan brands, and we're always looking for the right ones at the right time to join the Clarus portfolio," Walbrecht told Outside Business Journal. "Rhino-Rack is one of those in a category we've been watching for a while and seeing huge opportunities."
More than Numbers
Those huge opportunities are primarily because of COVID, Walbrecht said. The pandemic has driven more people outside to embark not just on epic adventures but also what he calls microadventures—an overnight backpack, a weekend of mountain biking, a three-day paddling trip, a hike out the back door.
"The market has just exploded," Walbrecht said. "The COVID-driven rise in outdoor activities has made that even more apparent today. It has become the new escape."
What better way to outfit the new form of escape than by acquiring a roof rack maker with a similar brand ethos as the rest of the assets in Clarus' portfolio, Walbrecht thought.
"Every brand has a product," he said. "Every brand has an image, whatever that may be—good or bad. What makes a superfan brand is this emotional connection to the product and the brand that becomes a definer to who your ethos is."
Rhino-Rack, founded in 1992 by Rich Cropley in Sydney, Australia, makes a collection of roof racks and accessories it sells around the globe. In the 12 months ended March 31, the brand generated $90 million in revenue and $16.7 million of adjusted EBITDA. Clarus in 2020 posted revenue of $224 million, so Rhino-Rack, which will operate independently as a wholly owned, indirect subsidiary of Clarus, boosts the company's top line by more than a third. Those interested can find more financial details on Clarus' website.
But Walbrecht looked beyond the numbers in his pursuit of this deal. He instead focused on the fandom the brand garners at off-road events or on popular YouTube channels. He zeroed in on Rhino-Rack's quality rather than quantity of products. He connected with the company's owner and its brand ethos.
"You can't just manufacture superfan brands because you like the term or you want to be one," Walbrecht said. "Superfan brands come about a certain way. They're founder led. They're product centric. What we love about Rhino-Rack is exactly all that. Rich Cropley started this brand to make the best rack system for his world, which just happens to be Australia and the Outback."
Cropley, who called Rhino-Rack a "go-to" brand that has been tested and proven in the rugged terrain of the Outback, said Clarus was the ideal home for the company's next chapter. The holding company offers the right synergies for helping grow Rhino-Rack, and its new superfan portfolio mates are a perfect fit.
"As a family man and someone committed to running the business with a family-style culture, it was imperative to have a very close alignment with a partner company that lived and breathed the same ethos in the outdoor space," Cropley told Outside Business Journal. "At Rhino-Rack, we have a passion for customers, we strive for operational excellence and, most importantly, a relentless drive for innovation. This can only be achieved with great leadership and a loyal and passionate team of staff. I saw these same qualities in Clarus."
What's Next for Rhino-Rack?
Clarus' goal now is to grow the brand globally but especially in North America. Even though Rhino-Rack has strong brand awareness among superfans, only 20 percent of Rhino-Rack's sales occur here with the remaining 80 percent from Australia and New Zealand.
Walbrecht said the company is bringing its innovate-and-accelerate strategy to Rhino-Rack, adding new product lines such as rooftop tents. Clarus will ramp up manufacturing and distribution in markets around the world with an emphasis on the North America market through the same sales channels in which Clarus brands such as Black Diamond thrive.
"Today, Rhino-Rack sells through Backcountry.com, Moosejaw, and accounts like that," he said. "I think there's an opportunity for an explosion in growth by making more product and innovating for the U.S. market. We don't have an Outback, but we do have places like Moab, and we do have the Rockies, and the everyday consumer and all the things they want to take to go out further to wherever their new micro-adventure takes them. We will continue to preserve and accelerate the superfan nature of Rhino-Rack."
Cropley couldn't be more excited to be joining a portfolio of brands cut from the same innovative cloth—especially at a time when demand for outdoor products is as expansive as the Australian Outback where Rhino-Rack was forged.
"The outdoor space is full of potential and has so much to offer these days," Cropley said. "Overlanding, exploring, hiking, cycling, skiing, 4WD-ing, you name it. Every country has amazing places and activities to do and explore right in their backyard. Rhino-Rack saw the opportunity to partner up with a like-minded outdoor adventure company that could accelerate and grow our potential to provide more equipment for our collective superfans. After maturing as a company in its systems, processes, and relocation, Rhino-Rack saw the next opportunity as one to expand. We want to be the world's number-one roof rack company. And bringing in a like-minded partner cemented the timing."