Outside Business Journal
Behind the Unique Partnership Between Mystery Ranch and Sea to Summit
Mystery Ranch recently contracted with Sea to Summit for distribution in Australia. Alex Kutches, VP of sales for the pack brand, says finding a trusted partner that understands a new market will increase the chance of expansion success.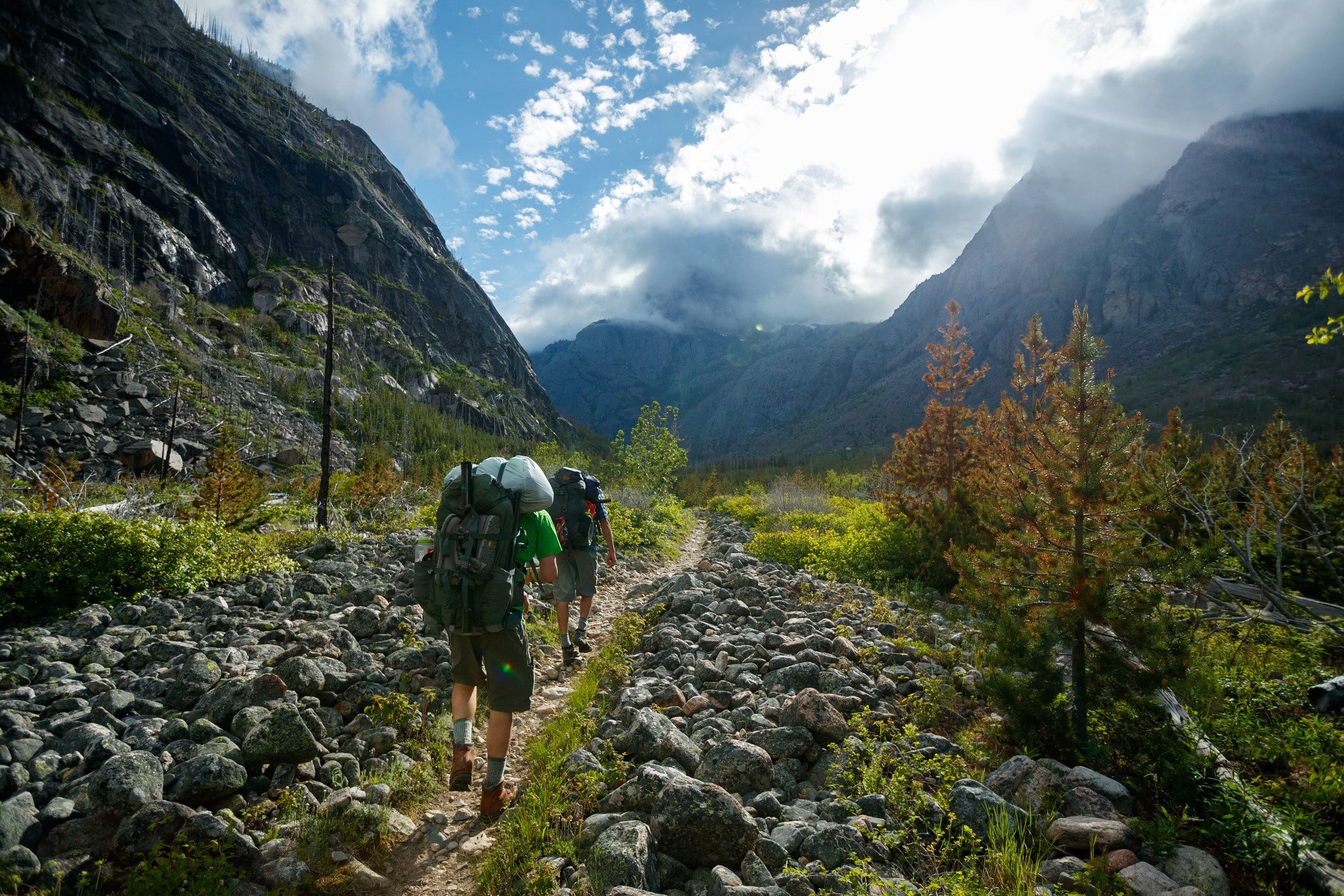 Heading out the door? Read this article on the new Outside+ app available now on iOS devices for members! Download the app.
With global demand for outdoor products growing significantly since the onset of COVID-19, U.S. brands are eager to expand to new markets and boost their top lines.
Unfortunately, the barriers to global expansion can seem steep. From securing reputable trade partners to building brand recognition to understanding a country's sales channels to (occasionally) overcoming a language difference, it's easy to see how a brand's efforts to gain footing on foreign soil could get lost in translation.
Mystery Ranch, the Bozeman, Montana-based pack brand, considered these pitfalls when it began looking to bring its outdoor products to Australia. The brand was already distributing its military products there but wanted to tap into the rising demand for outdoor gear, said the company's VP of sales and marketing, Alex Kutches.
The company found a unique solution by contracting with the outdoor gear brand Sea to Summit for distribution Down Under. The idea of enlisting an experienced partner with a long history in the country was much preferred to going in green, and with Sea to Summit, Kutches said, Mystery Ranch secured "a pretty comprehensive partner solution."
"Sea to Summit has a great team, excellent resources, and coverage across the whole of Australia," Kutches said when the deal was announced. "Their reputation as a brand precedes them as being fabulous to work with and their coverage of the Australian market is tremendous in specialty outdoor retail in addition to hunting, fire, and military."
This newly inked partnership is ideal for Mystery Ranch as the brand looks to grow its footprint without overextending its sales, marketing, and distribution capabilities.
The arrangement will have Australia-based Sea to Summit handle the heavy lifting as it brings the Mystery Ranch brand to consumers across the continent. The distribution model is nothing new, of course, but it is rare for a brand like Sea to Summit to handle all its own distribution, Kutches said. In early 2020, the company acquired the North American distributorship from Andrew and Shelly Dunbar, bringing it back under the global umbrella.
Hiring another outdoor brand—albeit one that operates in non-competitive categories—to handle distribution in that brand's home nation as part of a global expansion campaign was intriguing if not unprecedented, so we spoke with Kutches about the drivers behind the move, Mystery Ranch's expectations in Australia, and his advice for others seeking a similar path. Here's what he shared.
Why did Mystery Ranch choose Sea to Summit for this distribution partnership?
As you're looking at foreign markets, you must be sure the people you work with have good relationships. Sea to Summit in Australia is quite a robust organization. They have a huge part of their business that focuses on the Australian market as a distributor. They sell to everybody down there, and they do an amazing job. I think they're a gold standard and we're excited to be working with them.
Why the distributor model there?
When you work with a distributor, you're acknowledging that you're leaving room for them to do their job and make money at it because they're going to be better at it in their home nation than you ever would be. A distributor model can be a powerful thing. On the other hand, look at larger brands that have chosen to open subsidiaries in large developing markets like China. For that route, you need to create the subsidiary, open a warehouse, staff the business with salespeople, market your product there, and deal with the currency impact. The list goes on and on and on. It makes sense for them because they're at that scale to go for it, whereas for us as a smaller brand, it doesn't make sense.
What are Mystery Ranch's expectations for the Australian expansion? Can you share specific revenue or unit sales goals, or is it more about exposing the brand to a new market?
There's an old adage, "If it doesn't make dollars, it doesn't make sense." We talk to each of our potential distributor partners in advance of signing any distributor agreement about the potential because, quite frankly, they know the market opportunity. They recognize the amount of work it's going to take. With Sea to Summit, we talked about that with their team. Their general manager, Terry [Anderson], worked with his crew and came up with a plan. When you enter into an agreement like this, there are no guarantees, but we have a mutual understanding of working together so both partners can be as successful as possible.
Is this a path other brands should consider pursuing as they eye global expansion?
It depends if the brand's ready for it and if the company handling distribution has the capacity to take on another brand and build it in that market. The timing of that, and the energy that goes into it, are not to be underestimated. You also need to understand your market position, how fresh your concept is, how strong demand for your product is. It can be a great opportunity, but you've got to be ready to tackle it and to hit it right if you want to grow into a new market.
What is your advice to other brands looking to expand to a new global market when it comes to selecting a good distribution partner that also happens to be an outdoor brand?
It is a rarer situation than one might think to have a globally distributed brand that is also operating as a distributor in their home nation. The most important thing is arriving at a good fit for both businesses' needs. The distributor would need to have a place in their portfolio for the brand's product lines to be distributed. The brand would need to see that the distributor can meet its goals in selling, servicing, and marketing the brand in the distributor's market.
Does Mystery Ranch believe it's tapping into an ideal opportunity because of the COVID-fueled outdoor gear boom?
In the U.S., you're seeing outdoor culture be embraced by the mainstream in a way that we saw running be embraced back in the '80s and snowboarding be embraced in the '90s. Outdoor growth is happening because people are digging these self-propelled activities and want to stay involved with them. The question now becomes, "How do we stay on top of it and keep fueling things?" We're seeing that not just in the United States but in other markets, too, that also have strong outdoor cultures. Because of the pandemic, people have been eager to go outside and participate in these activities, which is exciting. There's a global explosion as people get outdoors—and when travel bans are fully lifted, it's going to be atomic.