Outside Business Journal
24 Black-Owned Outdoor Businesses Making the Industry a Better Place
These companies are bringing more representation to the industry—and making great gear in the process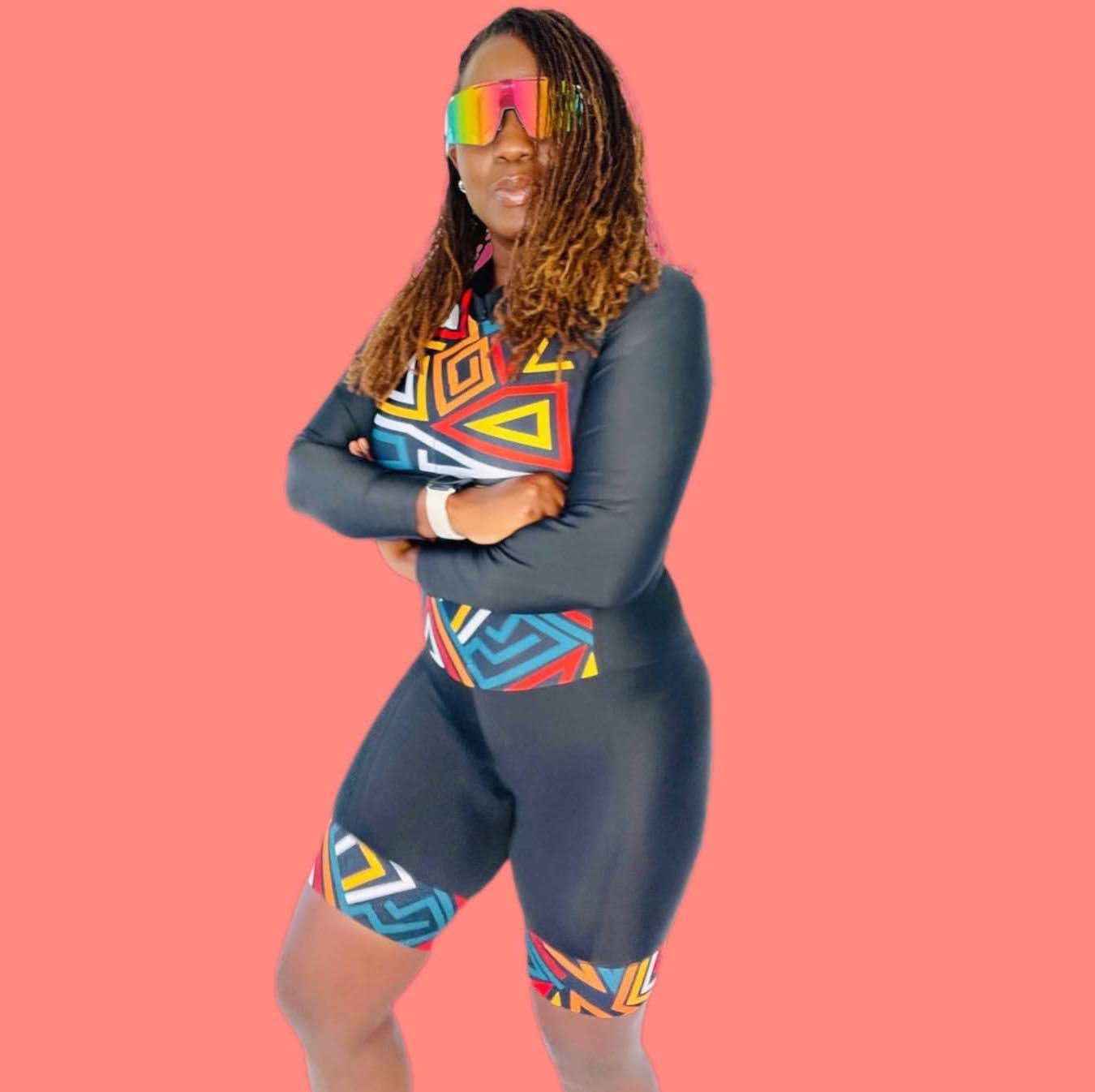 Heading out the door? Read this article on the new Outside+ app available now on iOS devices for members! Download the app.
In honor of Black History Month, we're spotlighting 24 Black-owned businesses across the outdoor industry. Get to know these companies doing good work and making awesome gear of all kinds.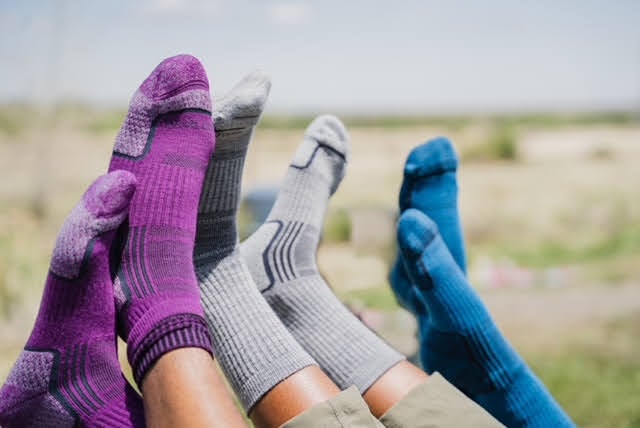 Owner: Brittany Coleman
Year founded: 2019, started selling in 2022
What We Do
Tough Cutie is a USA-made company producing active lifestyle socks designed for women, by women. It is the first and only women-owned sock brand with a majority women-owned value chain, effectively positioning itself as one of the highest-impact brands in terms of economic equality in the outdoors industry. Our first sock, Eve, launched in 2022 after a rigorous and thoughtful design process that centered on feedback from women. The result is an innovative, dynamic, and durable sock that literally and figuratively supports women in their walk through life.
What Makes Us Special in the Outdoor Industry
"Tough Cutie is a woman-owned, Black-owned business that has invited women into the process of designing their own adventure and activewear apparel by centering on women's feedback and functional needs. We continually strive to create equity in adventure and active lifestyle spaces through nonprofit partnerships and donations. Our company is structured to create opportunity and agency for communities that have historically been marginalized and neglected in the design room and the boardroom, specifically women and people of color. We are one of very few brands that can say one-hundred percent of our sales support women-owned businesses and our pledge to support equality and expand inclusivity is not simply marketing fluff or a top-down directive. When shoppers choose Tough Cutie, they truly have a chance to engage in mindful consumerism and impactful advocacy, with the added bonus of buying well designed, women-built socks." – Brittany Coleman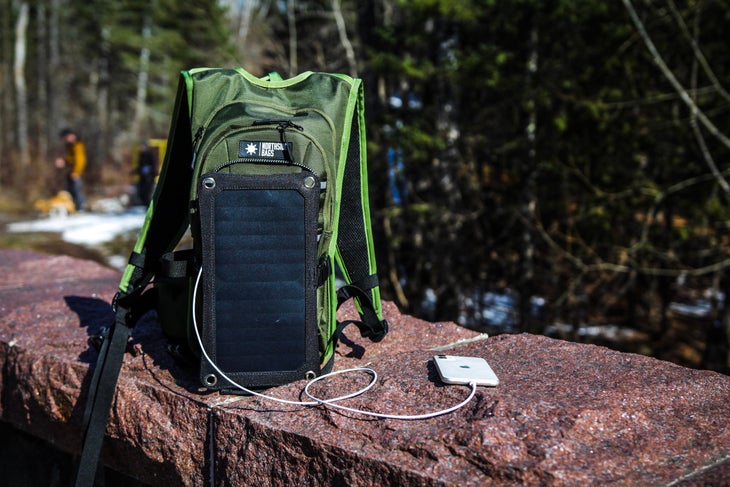 Owner: Nate Elsey-Williams
Year founded: 2021
What We Do
Northside Bags makes outdoor packs and fanny packs for outdoor enthusiasts. Based in Duluth, Minnesota, Northside Bags is the second Black-owned hiking backpack business in the U.S. We strive to get more Black people and people of color outdoors. 'The Survival Bag' is our most popular bag—a hydration bag with a solar charging panel that can charge your devices while you explore the outdoors.
What Makes Us Special In The Outdoor Industry
"Northside Bags has a mission to protect public land and increase diversity in the outdoors. When you buy a fanny pack from Northside Bags, fifteen percent of our sales go to an organization called Save The Boundary Waters which helps the fight against sulfide-ore copper mining near the Boundary Waters area in Northern Minnesota." – Nate Elsey-Williams
Owner: Lekisha Hamilton
Year founded: 2022
What We Do
Cycling Out Loud is a women's cycling apparel company, that specializes in outfitting cyclists of all shapes and sizes in cycling skinsuits with unique, bold patterns with personality. We help cyclists feel comfortable and confident in their cycling apparel, regardless of their experience or skill level. We don't believe cycling apparel is unisex and aim to bring custom cuts, measurements, and designs to meet the needs of women's bodies.
What Makes Us Special In The Outdoor Industry
"Cycling Out Loud was born in 2020, the year of COVID. Many people were discovering cycling as a sport, and seasoned cyclists were spending more time on their bikes. I was a part of the latter, and as a result, I was shopping for new cycling gear both online and in local stores and was extremely frustrated by the lack of options for women. Most of what I saw was majorly over-priced, lacked flavor and individuality, and simply wasn't flattering to my body type and curves. The idea of Cycling Out Loud was born from this frustration. I wanted to bring bold, bright colors, designs, and personality to cycling apparel and ensure all cyclists had something they felt they looked great in, that was specifically designed with women's unique physiques and curves in mind, and was available in non-traditional sizing." – Lekisha Hamilton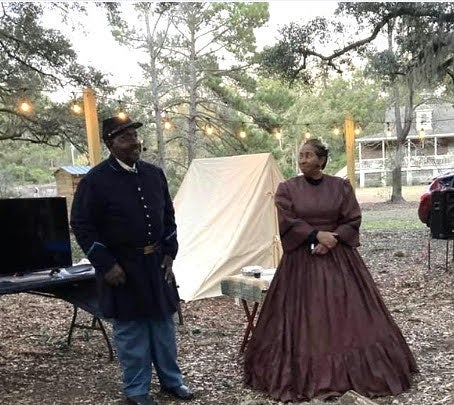 Owners: Tony and Belinda Jones
Year founded: 2016
What We Do
South Carolina's Morning Glory Homestead Farm is a small, Gullah family-owned farm, that uses regenerative agricultural and animal husbandry practices to provide the best quality produce, honey, eggs, and meats for our community and guests. We teach classes about farming, gardening, and beekeeping. We also offer guided recreational experiences that range from fishing and crabbing in the local waterways, hikes along our coastal trails, and RV and tent camping spaces for guests.
What Makes Us Special In The Outdoor Industry
"We are the first Gullah Geechee agritourism business on St. Helena Island to offer historical, cultural, culinary, and recreational experiences. Our unique monthly Gullah Campfire Supper with Stories and Songs events along with our St. Helena Island History and Culture Tours offer guests the chance to learn about the Gullah/Geechee culture while spending time in the beauty of the Sea Islands in South Carolina's Lowcountry. We have hosted Women's Camping Weekends to teach beginning and advanced camping and foraging skills. Our George Washington Carver Events center around the life and work of Dr. Carver, being a citizen scientist, beekeeping, mycology, art, and homesteading.
Visitors look forward to experiencing our historical programs and seeing us dressed in period clothing. They enjoy camping on-site, tasting Gullah cuisine, hearing our stories and songs, seeing the beautiful moss-draped oak trees and stately magnolias, watching the birds in their rookeries, and exploring the historical locations that make this area so special." – Tony and Belinda Jones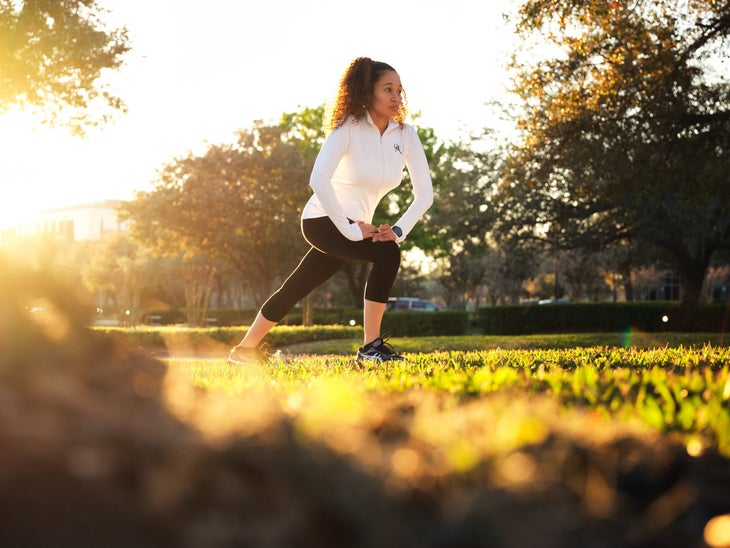 Owner: Karen D. Fultz-Robinson, Esquire
Year founded:  2016
What We Do
ObservaMé manufactures and sells original designs of outdoor athletic apparel. We are the first active outdoor apparel line with a wrist opening for performance devices and watches. The product line has grown to include the signature shirts along with vests, performance pants, and a variety of accessories. The ObservaMé apparel line for men includes half-zip and crewneck shirts, hoodies, vests, full-zip jackets with hoods, and performance pants. Women's athleticwear includes sports bras, half-zip and V-neck shirts, full-zip jackets with hoods, vests, hoodies, and long- and capris-style pants. Our high-quality sustainable fabrics have dry-wick properties to prevent chaffing and maintain the soft and supple feel expected by high-energy exertion performers. We offer compression designs for core support, increased endurance, and help with reducing fatigue.
What Makes Us Special In The Outdoor Industry
"In 2011, I decided to start running for my life. I was running from my overweight condition, potential diabetes, potential hypertension, and more importantly, for my mental health. In my health journey, I became a marathoner and ran races around the world. The ObservaMé design concept was born during a 15-mile training run and after constant aggravation from tugging at the sleeve of the shirt to gauge my distance, heart rate, location, pace, and time. Access to fitness tracking devices should not be a distraction or obstacle. After a year of research and development, in 2016, I launched ObservaMé, a one-of-a-kind line of outdoor athletic apparel with a wrist opening for performance devices or watches.
ObservaMé focuses on giving people who are new or restarting a healthy lifestyle journey the tools needed to not quit. We take away the obstacle of measuring small wins along the way (i.e. whether its reaching the highest mountain side, running your fastest race, or walking the farthest distance) to keep you encouraged and turning motion into movement. We celebrate with people who see the positive impact of movement upon their mental health. The endorphins beat back the negative thoughts and our styles provide a positive self-reflection which is another confidence booster to help embolden our 'whys' for staying the course." – Karen D. Fultz-Robinson, Esquire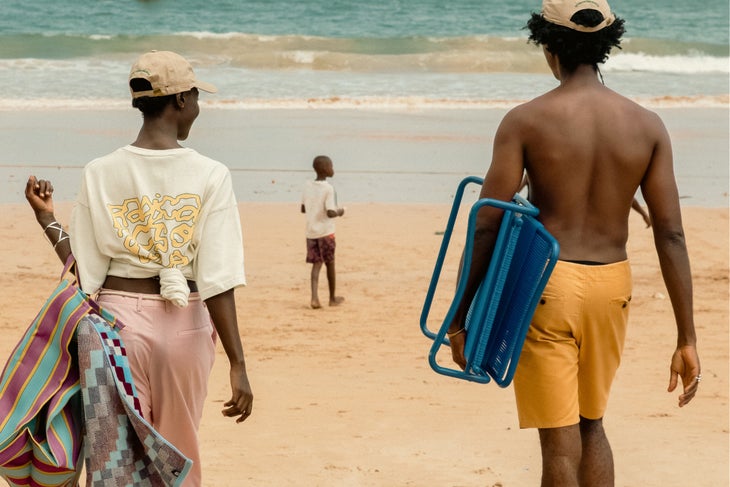 Owner: Jade Akintola
Year founded: 2020
What We Do
ITA is the Yoruba word for "outside," and is the first POC-led outdoor leisure brand in the United States. We're inspired by our communities' diverse cultures and ancestral connections to nature, but we're also aware that these beneficial links have been damaged over time. Stirred by this unbalance, we're dedicated to re-establishing those ties with nature. We create modern outdoor leisure products—like outdoor chairs, tables, totes, throws, beach towels, and apparel—and community-driven experiences to get people ITA. We're also developing education and outreach programs that help people of color feel more comfortable and confident outdoors.
What Makes Us Special In The Outdoor Industry
"ITA is developing product collections for beach, park & trail, garden, and camping. We're creating meaningful experiences that reduce barriers to entry, provide skills, and foster community. With educational content and impactful advocacy, ITA aims to be a catalyst for change and a promoter of the restorative power of nature.
Too many people feel like the outdoors is not for them. When I recognized my own feelings of not belonging and not feeling comfortable in the world of outdoor leisure, I channeled years of marketing expertise into understanding not only my own absence from this arena, but the absence of other people of color in many outdoor activities. Many external and internal barriers to participation soon came into focus, and ITA's mission—to restore bonds with nature and set people up outside in comfort and style—was born. If more people in our communities, and beyond, are seeing outdoor leisure as a regular re-charging tool that's beneficial for everyone, then we're moving in the right direction! We hope you'll join this empowering movement and get outside with us." – Jade Akintola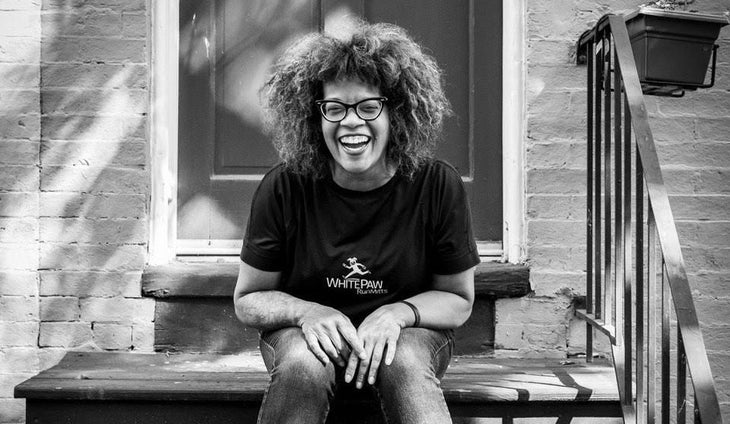 Owner: Susan Clayton
Year founded: 2016
What We Do
WhitePaws RunMitts mittens are purpose-built to address the needs of runners, walkers, and outdoor sports enthusiasts. Our handwear features a pocket where you can stash a handwarmer packet, but the key design element is that you can flip open the top and push the mittens down over your wrist as you warm up. No need to peel them off and stuff them into a pocket. In the online shop, we offer a wide variety of running mitts, plus gaiters and face masks.
What Makes Us Special in the Outdoor Industry
"During the course of my coaching with Back on My Feet Baltimore, I saw a real need. I could never find mittens or gloves that kept both my fingers and thumbs warm when training in cold weather, so I sat down at the sewing machine and invented one. I honed my sewing skills which has really paid off: I create and test my own prototypes, so I'm constantly improving my designs. And each pair is hand-cut and sewn in Baltimore. I guess you could call me a hands-on founder!  I look forward to working with specialty outdoor retailers who think WhitePaws would be a good fit in their shops." —Susan Clayton
Owner: Janelle Sheppard
Year founded: 2018
What We Do
Sweat and Sunshine is a nature-based wellness business that provides outdoor adventures and fitness experiences designed to maximize the restorative benefits of sunshine and natural spaces. We lead five different outdoor hiking experiences including: a 3.8-mile moderate hike into Hidden Valley, 2.4-mile challenging hike of Piestwea Peak's Summit Trail, a 2-mile naturalist-focused hike, and two kid-friendly hikes that focus on adventure and science.
What Makes Us Special in the Outdoor Industry
"Sweat & Sunshine is unique because each experience offers guests the opportunity to focus on both physical and mental health in the most stunning Sonoran Desert settings. No one can experience the mountains without deepening their connection to the natural world. There is no way to climb to the summit and miss your expanding chest with deep breaths; you're always reminded that you're alive and you're part of the natural world. Guests nearly always learn or see something that expands their appreciation for our precious natural resources. They practice using their curiosity to see deeply and be present in the moment." —Janelle Sheppard
Owner: Erik Saunders
Year founded: 2019
What We Do
Memory Pilot offers mountain bike fenders (both front and rear) made of high-density polyethylene resin in its Santa Barbara, California factory. Individuals, retailers, clubs, teams, and bike brands can choose from a slew of in-house designs or create a custom design of their own.
We also make compression cycling socks! We had a finicky relationship with socks, so we designed the perfect pair. Our Awesome Bike Riding Socks come in wool and synthetic versions. They have vertical ribs along the back to support the achilles and protect from pedal pins, thinner material across the ankle to alleviate pressure from shoe straps and buckles, and an open weave front for breathability.
What Makes Us Special in the Outdoor Industry
"First, our focus is on independent bike dealers because I believe it's important to be at the right retailers who are a part of the scene. Second, we make high-quality products with low minimums and fast lead times, so we're easy to work with. In the case of custom mudguards and socks, we offer retailers the chance to local-source customized goods, at low MOQs (minimum order quantity), without sacrificing quality or margin." —Erik Saunders
Owner: Mark Boles
Year founded: 2019
What We Do
Intrinsic Provisions is an outdoor apparel and accessories store in Hingham, Massachusetts. Our goal is to introduce customers to new brands that they otherwise might not have a chance to discover. We carry a curated selection of brands, but a wider selection of product within those brands. This allows us to tell a fuller brand story and communicate our commitment to certain brands versus others.
Intrinsic Provisions utilizes a hybrid business model akin to pop-up and traditional retail. This model enables us to have a couple of what we call "anchor" (somewhat mature yet emerging) brands, like Stio, which we know will draw in customers. Then we can introduce those customers to what we call "discovery" brands like Vermont Glove, Purist, Corbeaux Clothing, Ruggette, Reima. The anchor brands lend a halo of credibility allowing customers to have some trust in trying the discovery brands.
What Makes Us Special in the Outdoor Industry
"We like to think of ourselves as brand storytellers, and the best stories happen outside. Intrinsic Provisions is more than just a store: it's a place where passion lives. It's a place where there's a belief in community, where everyone is welcome. The items we offer are thoughtfully-curated because of a belief in those brands and the people behind them. Almost all of our brands are independently owned and have some element of sustainability and in several cases are certified B-Corps. We've taken the time to get to know these brands so we can convey their intrinsic value." —Mark Boles
Owner: Livio Melo
Year founded: 2020
What We Do
Allmansright is an outdoor gear lab that specializes in ultralight gear including backpacks, cross bags, sacks, food bags, wallets, and more. We personally design and handcraft (to order) everything out of the Bronx and enjoy making things with the user in mind. Our name is inspired by a Swedish Law known as "The Right to Public Access," because we believe access to nature is 'allmansright.' We donate two percent of our monthly profits to organizations that protect and diversify the outdoors.
What Makes Us Special in the Outdoor Industry
"As a BIPOC owner from the Bronx with a degree in industrial design, I bring a new perspective to the outdoor industry on ultralight gear which is still primarily a cottage industry. Functionality and purpose is very important to me, and it shows in the designs we offer. I strive to make each product exciting and appealing to a diverse group of people. My ultimate goal is to have our gear inspire more people (BIPOC and inner city folks) to connect with nature!" —Livio Melo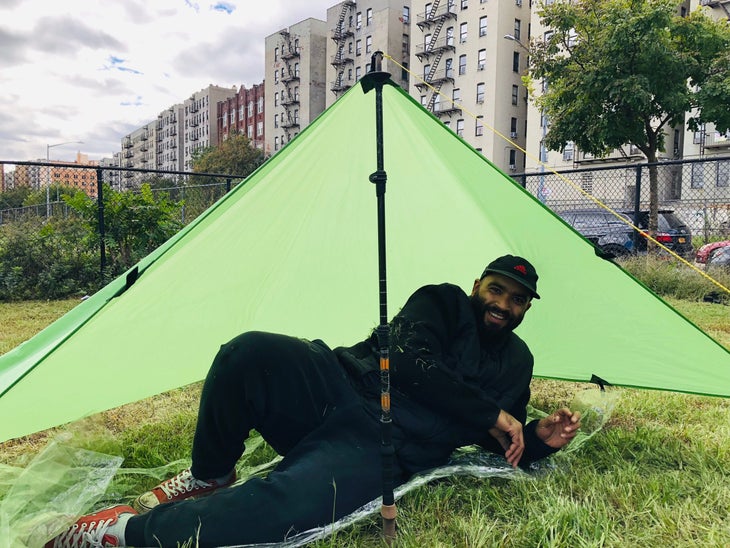 Owner: Brandale Randolph
Year founded: 2013
What We Do
ROCKDEEP sells outdoor and athletic footwear and apparel, including hiking, running, and trail running shoes, winter boots, joggers, shorts, hoodies, and winter jackets. Our core mission is to provide quality, function, and style at an affordable price.
What Makes Us Special in the Outdoor Industry
"As a small company (based in Alexandria, Virginia), we don't have the luxury of making products that aren't comfortable the first time you wear them. If bigger companies make shoes that end up hurting your feet, you will give them another chance and maybe even several chances. We literally only get one chance to impress every customer. We differentiate ourselves by providing outdoor footwear which isn't boring, and catches the eye, but also looks and feels good and is made of high-quality materials. We will proudly put our products up against anyone else in the industry and come out on top." —Brandale Randolph
Owner: Jason and Joy Hunt
Year founded: 2015
What We Do
Elite Feet is a Delaware-based and family-owned retail specialty running store. Our staff is well trained in our Elite Fit Process. With this process, our goal is to provide an outstanding customer experience while striving to go the "extra mile" for our customers trying to live a more active and healthier lifestyle. We believe it is our duty to help educate our customers on the difficult shoe fitting process for walkers, runners, and growing kids.
What Makes Us Special in the Outdoor Industry
"We use gait analysis to choose the right shoe for walking, running, cross-training and organized sports. We measure both feet for length and width, evaluate both arches, observe the customer on the treadmill, and ask a series of questions to determine the proper footwear for the customer's specific activity. Because all feet are NOT created equal, each customer is individually assessed and given a recommendation based on their unique set of feet. We're eager to work with new brands and expand our roster of high-quality trail running shoes." —Jason and Joy Hunt
Owner: Mike Carey
Year founded: 1984
What We Do
Seirus is an outdoor accessories company. We make items that protect your head, hands, and feet. Our mission is to deliver the best products to enable every outdoor enthusiast to enjoy the greatest comfort and performance during any cold weather activity. We use the most advanced technology and fabrics which has resulted in innovative products like rechargeable heated gloves, our award-winning magnetized convertible mittens, and our new Heatwave Base Layers.
What Makes Us Special in the Outdoor Industry
"I wanted to create the same thing for others that I wanted for myself, a business environment that provides the space to allow a collaborative being to flourish. What we are creating and working to preserve is a melting pot of stakeholders to build a more inclusive outdoors, filled with transformative experiences. All of this culminates into the development of innovative, high-quality essentials that support everyone to comfortably enjoy the outdoors." —Mike Carey
Owner: Kevin Knight
Year founded: 2016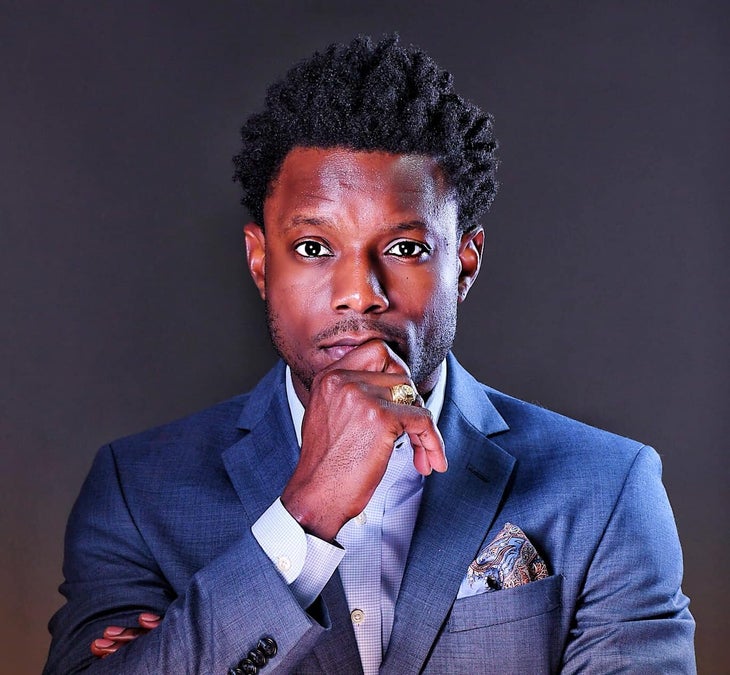 What We Do
Urban Events Global (UEG) is a travel company that cultivates adventurous events for professionals of color, like Urban Camp Weekend (UCW). UCW happens every year since 2011 in Canyon Lake, Texas, and draws 1,000 to 1,600 adults, making it the largest camping event in the country. UCW is all about networking, making new friends, and promoting unity while enjoying all nature has to offer.
What Makes Us Special in the Outdoor Industry
"Our family reunion-style camping trip welcomes outdoor lovers to engage and enjoy themselves with other like-minded individuals for an activity-filled weekend, which includes river tubing, games, DJs and dancing, barbecue, volleyball, and more. During the UCW weekend, we allow Black-owned businesses to vend for free as it's our goal to empower and support their growth. As Urban Events Global camps and travels across the world, we hope to encourage our community to explore through group travel and adventure." —Kevin Knight
Owners: Josh and Amber Gordy
Year founded: 2012
What We Do
Warthen RV Park sits on 27 acres and offers 50 full-hook up RV lots and 12 spacious tent sites. Our amenities include water and sewage hookups, a laundry facility, two shower suites, a volleyball court, a walking trail, and free wi-fi. Warthen is a place where guests can relax, unwind, connect with nature, and recharge whether they're staying for a night or a month.
Forty-five minutes away is our sister property D&D Outdoor Retreat. Guests can stay in beautiful yurts overlooking a fish pond, as well as a shooting range and walking and ATV trails. Day passes and seasonal specials, like a chef-prepared dinner and special activities around a campfire, are available.
What Makes Us Special in the Outdoor Industry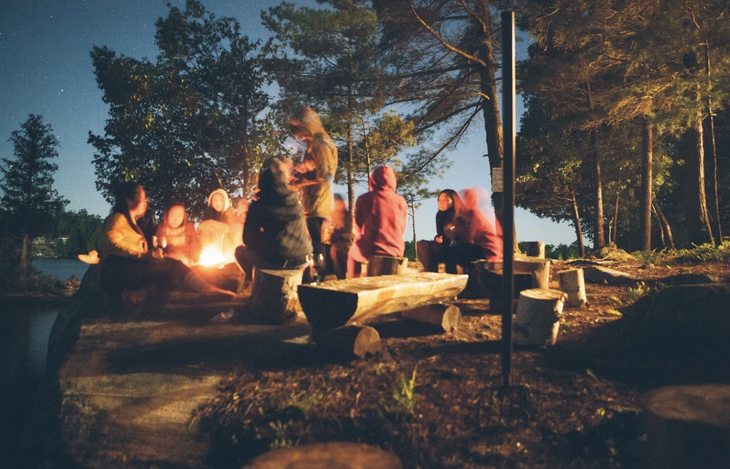 "We like to provide not only a place to camp but an experience. Aside from relaxing by the campfire, many of our guests enjoy our guided ATV Trail rides, which gives them an opportunity to explore 27 acres of beautiful Georgia open land. They leave feeling as if they've just attended a family reunion thanks to our down-to-earth hospitality." —Josh and Amber Gordy
Owner: Monica Garrison
Year founded: 2013
What We Do
Black Girls Do Bike (BGDB) exists to inspire more women, specifically women of color, to ride bikes, and we fund this work by sponsorship, contributions, and selling a variety of cycling swag in our shop designed to celebrate the body types and skin tones of women of color, including shorts, jerseys, jackets, and thermal bottoms. We are equally committed to creating more local BGDB chapters that invite new and old cyclists to join rides or cycling events at least once per month. We currently have 99 BGDB chapters all over the country, as far as Anchorage, Alaska, and we recently expanded beyond the U.S. to London and Antigua.
What Makes Us Special in the Outdoor Industry
"BGDB supports initiatives across the country to get more women and girls riding bikes, such as an annual national meetup in a new city each year that brings lady riders together to ride and engage in fellowship. While we are excited about new initiatives like forming a BGDB race team to compete nationally, our top priority is to help break barriers for women in cycling, to encourage women to be bike advocates for change in their communities, and to model this healthy outlet to loved ones." —Monica Garrison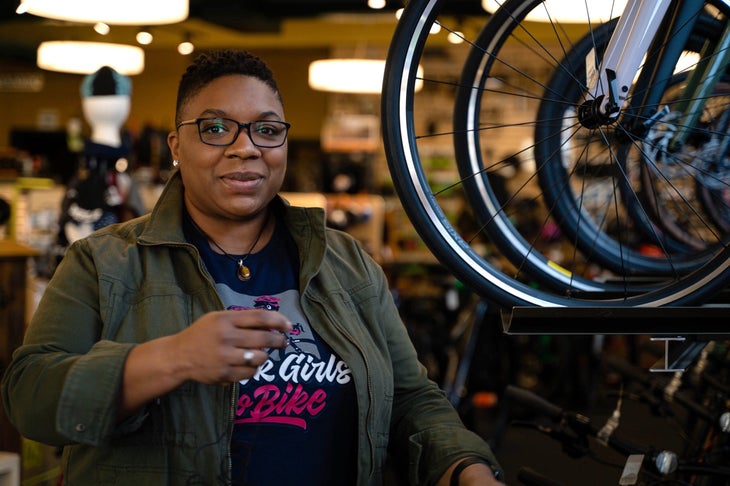 Owners: Jahmicah and Heather Dawes
Year founded: 2016
What We Do
Slim Pickins Outfitters is a specialty outdoor retailer focused on building up our outdoor community through education and community events. We are the first Black-owned outdoor independent retailer. However, we aren't the only ones anymore, and we won't be the last. Our aim is to be a relevant space for our local community and cater to creative outdoor enthusiasts, while diversifying the outdoor industry, as it pertains to ownership and positions of leadership.
"We aim to be a mentor to other Black-owned and minority businesses. In the past, we have reached out to outdoor associations, brands, and even business organizations about starting an incubator & accelerator for Black-owned and minority-owned businesses, brands, etc. It never gained any momentum, but we hope that will change in the future. We have always dreamed of having an intern program connected with Historically Black Colleges and Universities (HBCUs) where we would have interns work at our company for 6 months. This would allow the interns to accompany us to trade shows and network with brands, companies, and other organizations. This is one of the ways we invest in our mission to diversify the outdoor industry as it pertains to ownership and leadership." — Jahmicah Dawes
Owner: Patrick Robinson
Year founded: 2013
What We Do
Paskho sells high-performance and eco-friendly apparel for men and women, such as pants, shorts, tops, and outerwear. Patrick Robinson was a top designer for brands like Giorgio Armani and Gap. After a backpacking trip in Yosemite National Park, he was inspired by the durable, water-repellant, flexible, and multifunctional outdoor apparel and gear he used and decided to create his own line of sustainable clothes that were stylish and comfortable enough to go from work to play.
Nearly half of all fabrics used by Paskho are reclaimed and 85 percent are vegan. In addition to sourcing fabrics that use less water, energy, and toxic chemicals, the company offset its carbon footprint and donates a portion of profits to 1% for the Planet.
What Makes Us Special in the Outdoor Industry
"In summer 2020, Paskho launched a new ongoing project called Community Made. Through Community Made, Paskho is producing a small number of clothing items on-demand through a large network of individual homes of pattern makers and seamstresses who live in the U.S. Paskho has launched the project in the homes of skilled makers in New York, Connecticut, and New Jersey, with plans to extend to Detroit and California. I hope this project will allow Paskho to provide fair wages and better working conditions for American makers, many of whom are from underserved communities that suffered job loss in the pandemic. If all goes well, we may soon move all of our production from factories in Asia and be an all-American made brand." —Patrick Robinson
Owner: Al Berrios
Year founded: 2013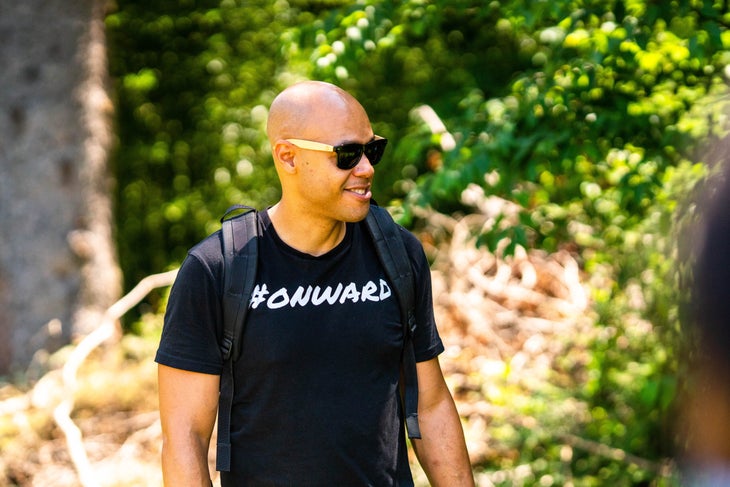 What We Do
Since 2013, Outerthere.com has been working with tour operators, rental partners, and other guides collaboratively to host hundreds of small-group hikes, bike rides, paddling trips, and more for beginners in our local New York City market. We're on a mission to help everyone gain access, feel welcome, and be included in the outdoors.
What Makes Us Special in the Outdoor Industry
"Outerthere is a mission-driven outdoor activities brand. We put our guests (aka 'fam') first. We don't treat them like transactions. Rather, we invest heavily in access, support, and quality control of our experiences. That translates into programs that support our fam's local communities so they can get outdoors easier. We create subsidies for fams going through financial challenges, and offer grants for local environmental conservation groups that include BIPOC feedback in their work. We have also created lending libraries for our fam because not having the fanciest gear shouldn't be an obstacle to participating in outdoor activities. Most of our fam come from diverse backgrounds, are beginners in many of the activities on our calendar, and are concentrated in the New York/New Jersey area (though this fall we're bringing our unique trips to Baltimore). We operate year round and about 30 percent of our fams book multiple trips per year." —Al Berrios
Owners: Roland Burns and Ellie Lum
Year founded: 1998
What We Do
We launched R.E.Load over 20 years ago to design a better messenger bag. Today, we sell all types of cycling bags—basket, seat, and belted bags, as well as backpacks, saddlebags, and chain lock covers. All products are made by hand in Philadelphia. R.E.Load donates a percentage of sales from certain products, like the Lil Jawn Hip Pack, to a rotating selection of projects and groups that amplify Black cyclist voices.
What Makes Us Special in the Outdoor Industry
"Cyclists can customize their R.E.Load bag to fit their needs. Bags and accessories can be tailor-made based on features for organization, reflective options, and colorful or long-lasting materials. Even minute details such as the color of the thread can be selected. More notable, R.E.Load was the first company to offer personalized appliqué graphics on messenger bags and continues to be hailed as experts for this specialized service." —Roland Burns and Ellie Lum
Owner: David Boone
Year founded: 2014
What We Do
The Towne Cycles is a community-based bike shop that specializes in custom builds for commuters. We reuse or upcycle older parts and personally design bike builds for their intended use—whether that's a daily commute, a race, or riding down the coast of California. That ensures that each bike is fitted to the buyer and no bike goes unloved. We also offer a small selection of pre-built bikes, frames, and parts for purchase.
What Makes Us Special in the Outdoor Industry
"We care about community. We care about our buyers and what matters to them. We care that people (women, LGBTQ+, minorities, homeless people, etc.) are empowered and not shunned, neglected, or condescended to for who they are or what they know. The Towne Cycles serves many clientele at discounted rates, sometimes for free, and will work on bikes that other shops won't. We love to solve a good problem and provide excellent service while doing so." —David Boone
Owner: Abby Dione
Year founded: 2011
What We Do
Coral Cliffs is an indoor rock climbing gym in Ft. Lauderdale that offers 87 top-roped routes, 25 lead routes, bouldering, slabs, aretes, overhangs, arches, and roofs. The routes change on a weekly basis, so visitors never get bored and remain challenged. Coral Cliffs welcomes new and experienced climbers with classes, private instruction, gear rental, and single-day or seven-visit passes.
What Makes Us Special in the Outdoor Industry
"I became the first queer Black woman to own an indoor rock climbing gym when I opened Coral Cliffs 10 years ago. Since then, I've tried to make my gym a safe space for BIPOC, women, LGBTQ+, and young climbers. This has resulted in such things as a local youth rock climbing team and more women involved in the sport through our monthly Lady's Night. During the pandemic, Coral Cliffs has struggled to stay open, but the nation rallied to save the gym, raising over $120K through a GoFundMe campaign." —Abby Dione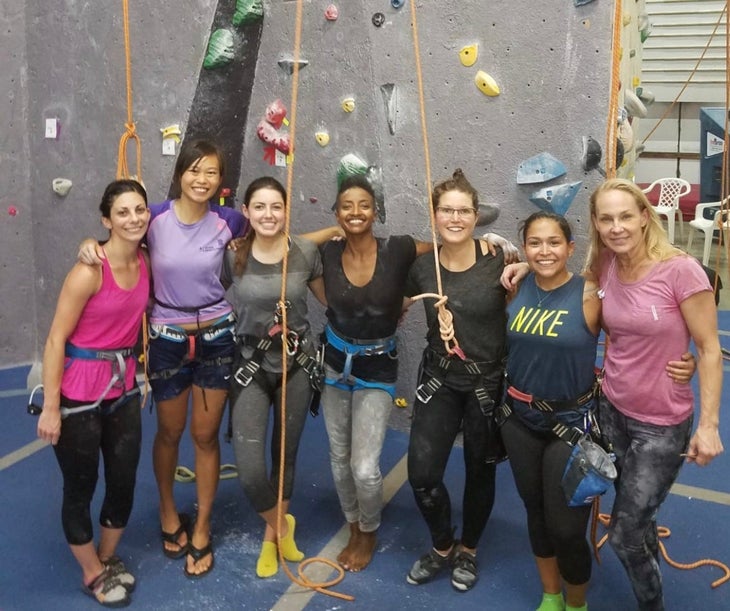 Owner: Kokeb Kassa
Year founded: 2019
What We Do
At Teffley, we make delicious Ethiopian plant-based snacks—crackers, barley kernels and bars—that contain all-natural ingredients like honey and cocoa, with no dairy or processed sugar. Teffley snacks are perfect to take on a bike ride, a hike, a weekend camping trip, or any adventure.
What Makes Us Special in the Outdoor Industry
"Barley Crunch (barley kernels) and Teff Crunch (crackers) are the favorite snacks of our world-famous Ethiopian runners. When these runners train in the high altitude mountains of Ethiopia, they count on these snacks to boost energy, increase immunity, and provide nutrients. Food is integral to any culture and our mission at Teffley is to connect cultures through food. These are snacks that we grew up eating in Ethiopia and now we are sharing them with the world." —Kokeb Kassa
---
Article originally published on February 1, 2021 and updated on February 15, 2023
Lead Photo: Courtesy Cycling Out Loud