Outside Business Journal
The First All-Backcountry Ski Resort Opens in Colorado
Bluebird Backcountry is on a mission to make backcountry skiing safer, cheaper, and more accessible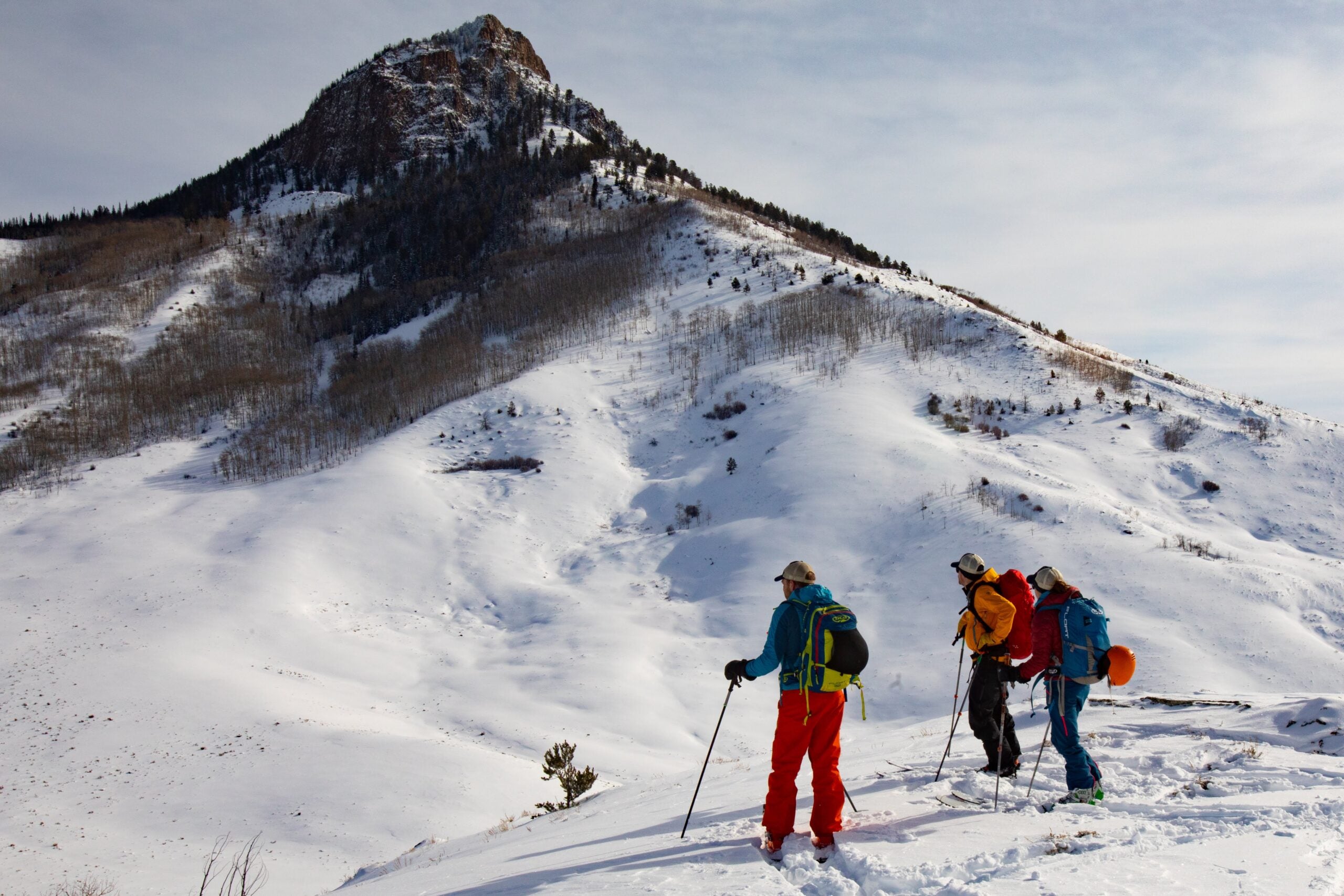 Heading out the door? Read this article on the new Outside+ app available now on iOS devices for members! Download the app.
In the 84 years since the first mechanical ski lift opened in Sun Valley, Idaho, the U.S. has never seen a ski resort with no form of motorized transport. On February 15, that will change with the opening of Bluebird Backcountry, a "human-powered" resort 20 miles north of Kremmling, Colorado, with 300 acres of avalanche-evaluated inbound territory, another 1,200 acres of true backcountry terrain, and exactly zero chairlifts.
The new business model arrives at a moment when alpine touring is gaining more attention among casual skiers who are fed up with long lift lines, exorbitant resort prices, and overcrowded slopes. Bluebird's model will require all visitors to use backcountry skins to access its runs, with lessons and rentals provided for newcomers unfamiliar with uphill skiing.
"Nothing about Bluebird Backcountry is new," said Erik Lambert, one of the resort's co-founders. "People are doing amazing things to push uphill skiing forward and to improve the learning process, but we haven't encountered anyone who's putting all of those pieces into one place to make it comfortable and easy to get started."
The idea for Bluebird was born in 2016, when Lambert's co-founder, Jeff Woodward, took his brother, a backcountry novice, out for a day of touring.
"Jeff started thinking about how unnecessarily difficult it is to learn how to backcountry ski," said Lambert. "He knew there had to be a better way."
Lambert and Woodward went back and forth about how a backcountry resort would operate, and ultimately decided that it would be most beneficial to gear a large part of the business toward newcomers—those who had never toured before and who wanted an easy, affordable, safe way to enter the sport. When they started asking around, they discovered that demand for this type of service was even higher than anticipated.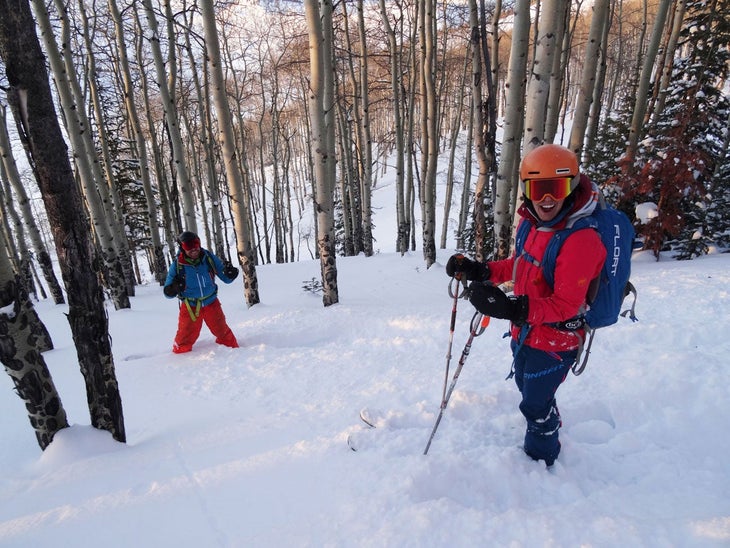 "The best analogy we have is climbing," Lambert said. "In the past, climbing required a mentorship model in order to learn. The advent of the climbing gym changed a lot about how people began to enter the sport. It made it more accessible, easier to get basic education, and more comfortable. That's where we're going with backcountry skiing. There's a demand, but there's no good outlet to give people a chance to get going. I personally believe that backcountry skiing is about 30 years behind climbing in that sense."
Visitors will be able to access Bluebird's terrain for a flat fee of $50. Two-hour introductory lessons, also $50, will teach backcountry safety, etiquette, and the basics of touring. Onsite rental gear will include a brand-new fleet of Black Diamond skis, Weston splitboards, Dynafit boots and ski bindings, and Spark splitboard bindings, with beacons, probes, and other avalanche equipment also available.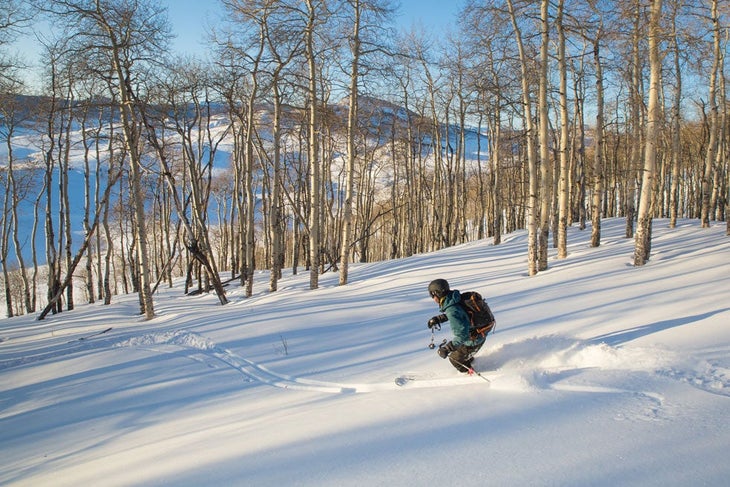 The resort will also offer a passport booklet that visitors can fill out as they tour the resort. "There will be stamps hidden around the mountain. Some of them will be roving. You'll have to find certain places or people in order to get a stamp. If you get enough, we'll give you a prize," said Lambert.
While this last detail might seem trivial, it actually fits well with Bluebird's commitment to welcoming newcomers.
"Backcountry skiing is physically demanding. For people just getting started, they might need some incentive to stick with it," said Lambert. "We can't physically change the reality of what you need to skin, but we can mentally change how people approach it."
Trending on Outside Online