Outside Business Journal
The Camp Coffee that Made It to Space
First Ascent Instant Coffee was recently chosen for NASA's SpaceX Crew-5 Mission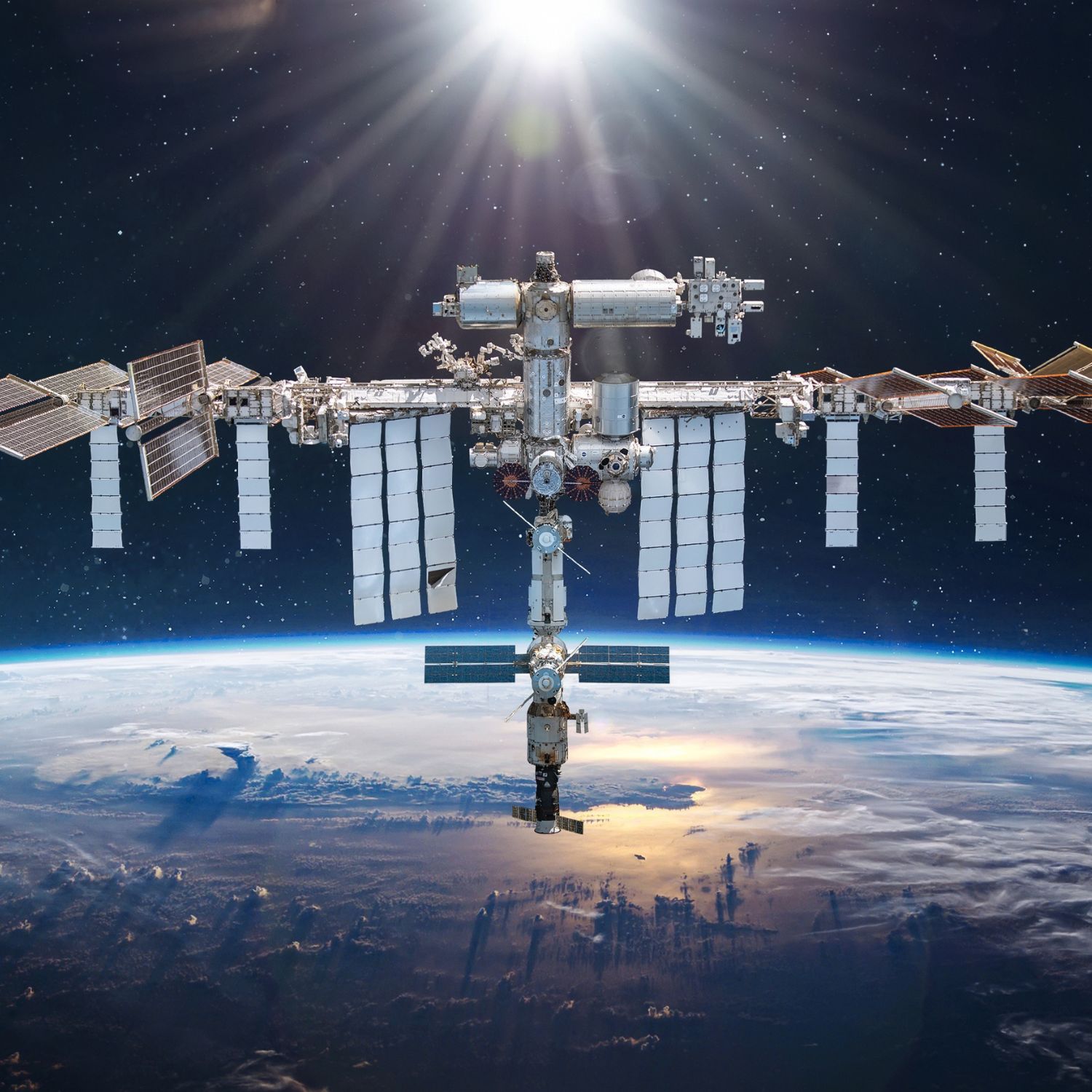 Heading out the door? Read this article on the new Outside+ app available now on iOS devices for members! Download the app.
Colorado-based First Ascent Instant Coffee can be found at local outdoor shops around the state, such as Wilder's Organic Market in Gunnison, Why Cycles in Carbondale, Backcountry Experience in Durango, and REI in Denver. The brand promises "the perfect cup—wherever the adventure takes you."
Now, it can also be found orbiting the Earth aboard the International Space Station.
First Ascent made its first ascent to space with NASA's SpaceX Crew-5 Mission that docked with the ISS on October 6. The four-person crew joins seven other astronauts and cosmonauts aboard the ISS for the next six months.
"It's really cool to think that our coffee is being enjoyed 254 miles above us right now," said Mark Drucker, the brand's founder. Drucker created First Ascent Coffee Roasters with his wife, Allison, and business partner, Sam Higby, in 2014.
Self-proclaimed coffee nerds, the Druckers were backpacking the Maroon Bells wilderness with a French press, coffee grinder, and a bag of their roasted beans when the idea for the company hit them. They wanted a lightweight java option that met their coffee-snob demands, and so decided to enter the market with a freeze-dried option they spent many hours perfecting.
Outside noticed the small brand and proclaimed First Ascent's Ethiopian roast to be the best all-around instant coffee in May 2019. Astronaut Nicole Aunapu Mann read that article, took some on a backpacking trip, and loved it. When Mann was chosen to command the SpaceX Crew-5 Mission, she requested some First Ascent for the journey. NASA's Space Foods Laboratory purchased 250 servings of dark roast Dawn Patrol to get her through the next half-year in space.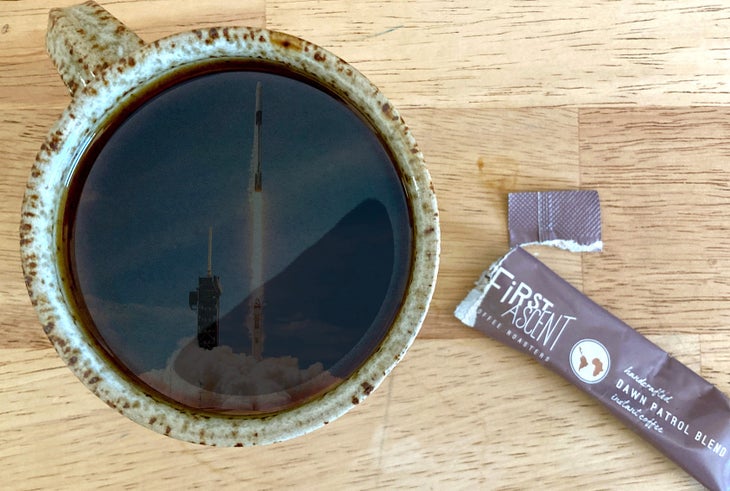 "We learned that [Mann] tried the instant coffees NASA had and hated them, so she asked if she could take ours," Drucker said. "It's so cool to think she's starting her days drinking our coffee and looking down at our planet."
Making and drinking coffee in zero gravity has its challenges. Instant coffee is sealed dry in foil pouches, into which hot water can be injected. Once mixed, the coffee is sipped with a straw-like device.
"Our coffee was born in the mountains under challenging conditions, and I like the idea that it traveling on the space station is a continuation of that," Drucker said. "I'm glad it can kickstart what I'm sure are very long and busy days up there."
Lead Photo: dima_zel/Getty