Outside Business Journal
Cocona Wins Battle in Ongoing Patent War with The North Face and Columbia
A small materials company in Colorado has been battling The North Face and Columbia for years in a patent infringement case. Last week, it scored an important victory in the fight.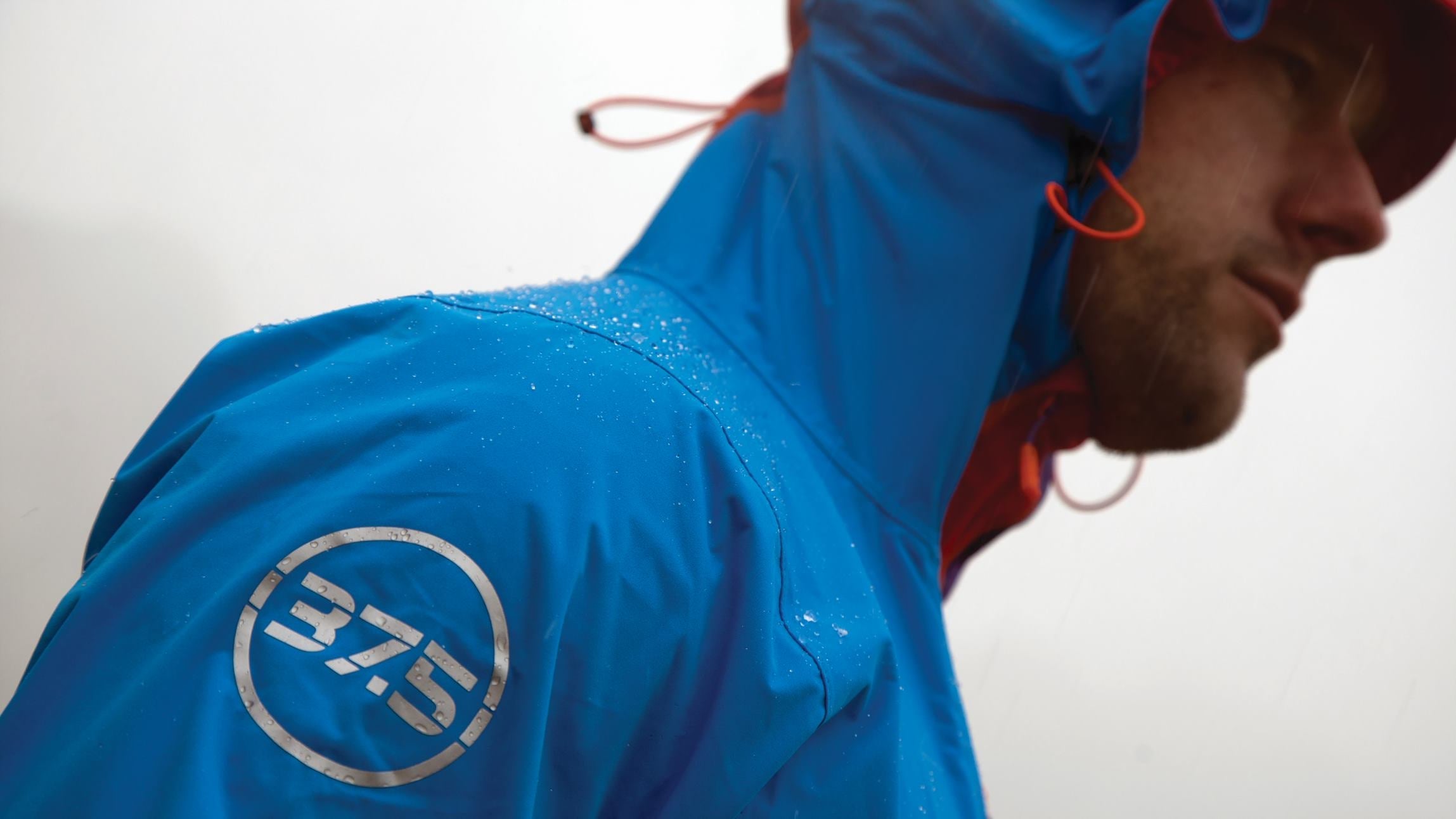 Heading out the door? Read this article on the new Outside+ app available now on iOS devices for members! Download the app.
Chalk one up for the little guy.
Boulder, Colorado-based material technology innovator Cocona Labs, creators of 37.5 Technology, last week scored an important win in its ongoing, years-long legal battle against The North Face and Columbia.
On March 4, the United States Court of Appeals for the Federal Circuit "affirmed the validity of key claims of a patent asserted by Cocona Labs in patent infringement cases brought against VF Outdoor LLC [doing business as] The North Face," the company said in a release.
The case breaks down like this: In 2017, Cocona sued The North Face, as well as Columbia Sportswear Co., in a Colorado federal court for patent infringement. Cocona alleged that the apparel giants were improperly using Cocona's thermoregulating 37.5 Technology, a performance-enhancing material that "triggers off humidity."
Before that lawsuit, according to Cocona, both The North Face and Columbia had purchased the company's "proprietary 2.5L waterproof breathable laminate technology from authorized suppliers and incorporated it into various outerwear product lines. Cocona sued TNF and Columbia for patent infringement after both large outdoor apparel companies terminated their business relationships with Cocona and ceased purchasing material from Cocona's authorized suppliers but continued to offer products that incorporated Cocona's patented technology."
In response to that lawsuit, The North Face filed a petition with the Patent Trial and Appeal Board of the United States Patent and Trademark Office (PTAB) challenging the validity of claims of Cocona's patent. The brand claimed that Cocona's patent wasn't legitimate, and they were free to use the technology in their apparel. 
After a full trial, PTAB's ruling was split. Some of Cocona's patent claims were invalidated but two survived as valid. When The North Face appealed, the court of appeals affirmed that ruling.
"This means their defense that the patent is not valid is no longer a viable defense," Cocona CEO Jeff Bowman explained to Outside Business Journal. "That affords us the ability now to go back into District Court and start the [patent infringement] process all over again."
More Court Time, Legal Fees in Store for Cocona
Bowman says last week's ruling was an important victory but hardly the conclusion to a matter that has endured for more than three years and cost the company more than $500,000 in legal fees and other expenses.
"After several years and hundreds of thousands of dollars, it's a victory," Bowman said. "The reality is that most of the patents don't get upheld when they go through this process. We're one of the relatively small percentage of companies to get through this whole ex parte review and end up with a valid claim that we can enforce. From that standpoint, it's a victory, but we're a long way from the finish line, unfortunately."
The legal wrangling has already been so intense that Cocona hired attorney Blair Kanis, formerly of the Kutak Rock LLP law firm that represents the company, as its general counsel. She was happy with last week's ruling because it allows Cocona to proceed with its original case that had stalled over this patent validity claim.
"The milestone here is that now those [patent infringement] cases can reopen, and validity is not an issue that can be challenged in court," Kanis told OBJ. "That's the benefit of us going through this long process. Those claims that came through the administrative process are valid and we can assert them in District Court. We're now getting ready to open those infringement cases up again and move forward."
Bowman says the path ahead of Cocona will again be long and expensive—another two or three more years, another half a million dollars—as the company fights to keep The North Face and Columbia from using its patented technology.
"We're going forward from here thinking that's quite possible," he said. "There's always the opportunity to settle, and we've tried to have those discussions several times with The North Face. We thought we'd made progress last year, but all the people that we were talking to no longer work there."
That list includes former TNF president Arne Arens, who left to become Boardriders CEO, as well as the brand's general counsel, Bowman says.
"I can't speak for The North Face, but we're certainly prepared to follow this through to the end, and at that point, we hope to get compensated for what we think is infringement," Bowman said. "We're prepared to go the distance."
OBJ reached out to The North Face's parent company, VF Corporation, which said it wouldn't comment on legal matters.
The Importance of Protecting IP
This particular legal matter brings up a much larger issue for smaller ingredient brands in the outdoor space, Bowman says. A company like Cocona might go through a lengthy and expensive patent process to protect its game-changing innovation, but "the first thing that happens when you try and assert that new patent against somebody is they challenge the validity of it," Bowman said. "It then gets re-prosecuted at great expense."
"You can't imagine how much time and effort it takes to deal with these issues," he added. "And that's why most of these companies don't succeed. Most of them just give up because it takes years and probably a million dollars, and there's still only a 50-50 chance you're going to win. But our whole business is predicated on developing and licensing intellectual property. We see people on a global basis trying to usurp our IP. From a business standpoint, we have no option other than to defend our intellectual property, so we do it vigorously."
While most legal matters are disruptive and expensive, these particular wranglings haven't negatively impacted Cocona's business, according to Bowman, who says the privately held company "had its best and most profitable year ever in 2020 despite several of our large apparel customers in the U.S. and Europe showing significant decreases in revenue."
He cited strong international growth in the company's bedding business, growth in sales to domestic apparel customers in China and Japan, and "increased proliferation of 37.5 Technology throughout our U.S. and apparel customers" product lines."
"The lawsuits have not hurt our business; they are just an unfortunate cost of doing business for companies that make their living developing and licensing intellectual property," Bowman said. "In reality, hardly anyone knew about the lawsuits until now because we haven't commented on them pending resolution regarding the validity of this patent. We quit doing business with TNF and Columbia years ago when they were unwilling to honor our patent and use the 37.5 trademark (we don't sell anything unbranded). Given that TNF was our largest customer for years, that was a painful decision at the time. We have grown past it."
Trending on Outside Online