Outside Business Journal
Colorado Gear Startup Matador Expands HQ and Plans to Nearly Triple Staff
Matador Travel Equipment is coming out of the pandemic stronger as its market shifts from travel to outdoor rec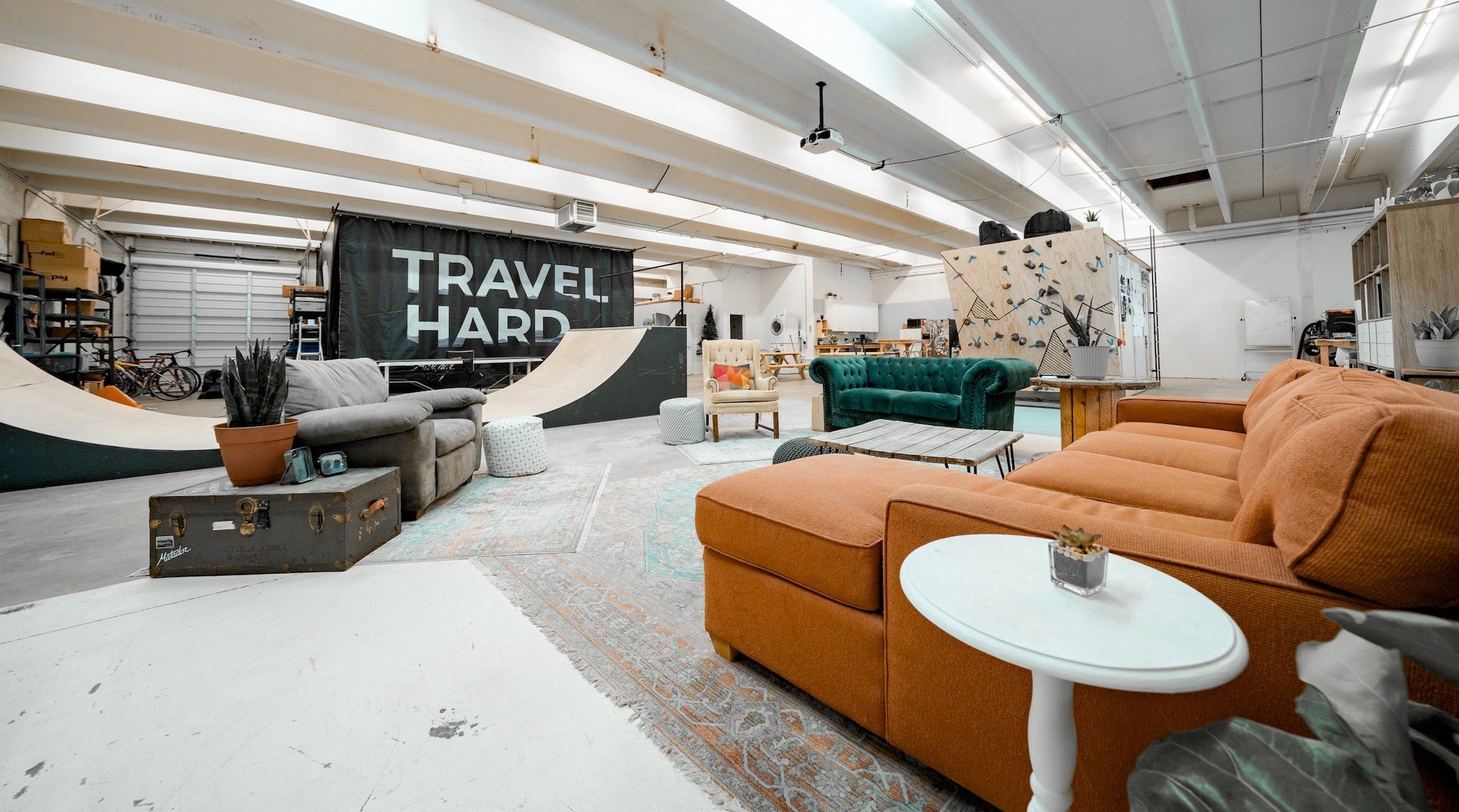 Heading out the door? Read this article on the new Outside+ app available now on iOS devices for members! Download the app.
Boulder, Colorado-based Matador Travel Equipment has moved into a new facility, the company announced Wednesday—four times the old HQ's size—citing increased product demand as its market slowly shifts from travel to outdoor rec. The company's new 8,000-square-foot facility at 1835 38th St. is open to the public.
"It's been really interesting the past two years with Covid and us being a travel brand," said Matador CEO Chris Clearman. "Sales have really returned and I feel like we're catching up on those years of missed growth. It's like we're leapfrogging to where we'd have been without the pandemic."
Matador currently employs 14 people but is expecting that number to increase to 40, necessitating the larger headquarters. The move comes at a time when many brands are embracing a remote-first work policy, forgoing traditional offices in favor of distributed solutions and Zoom-heavy company cultures.

"We're doubling down on office culture," Clearman said. "We're a creative company, and that culture really took a hit when we weren't able to see one another and bounce ideas around." Matador's new building includes a half-pipe, bouldering wall, movie theater, barbecue patio, and even a bar and lounge, in addition to a product showroom and in-house photo studio.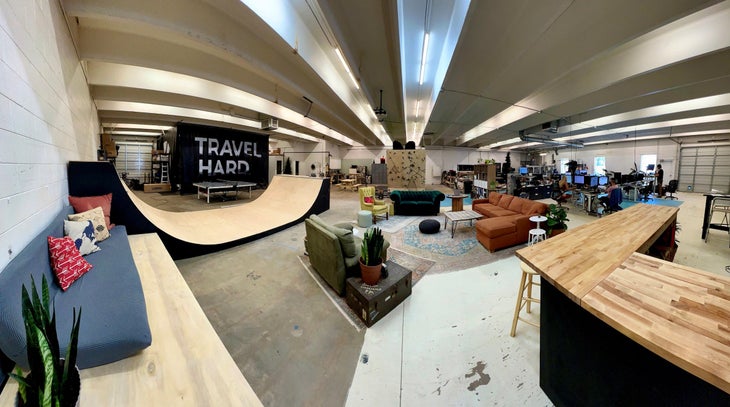 From Blankets to Boulder
Clearman founded Matador in 2014 after working for several years as a product designer at GoPro in San Francisco. His first offering, after starting the company, was a stowable travel blanket. 
"That's where the name comes from," he said. "I made a prototype, and every time I'd take it to sit outside at a concert, my friends would make fun of me and say I looked like a matador with my little blanket. That blanket is still one of our best-selling products." Clearman invested $11,000 of his own money to get the brand off the ground and relocated to Boulder in 2015 to be near the area's outdoor culture.
Clearman said Matador enjoyed 100 percent year-over-year growth from its launch until 2020. Before the pandemic, half of all sales came from backpacks and duffle bags, the other half from travel accessories. This year, that ratio has shifted to 75 percent travel-accessory sales. More important than the sales shift, though, is a change in customer makeup, according to Clearman: When people stopped traveling in 2020, the camping crowd adopted Matador's travel goods for use outside. Now, even though people can travel again, it's still mostly outdoorspeople using Matador products.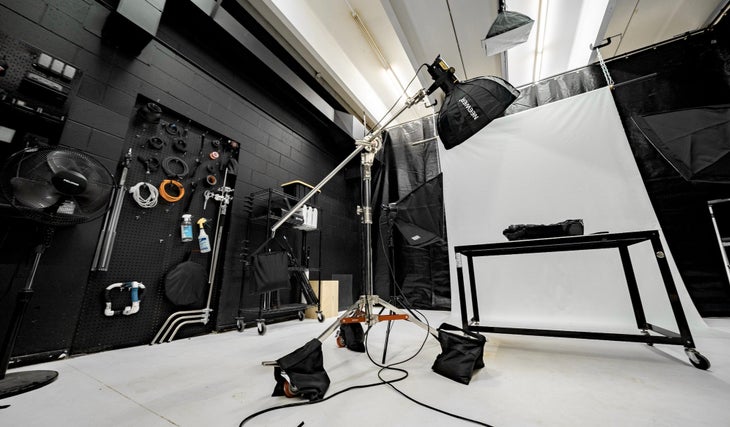 Clearman is leaning into the change. Before 2020, 85 percent of Matador retailers were travel-specific stores, but now the company's retailers are 95 percent outdoor-industry doors, including REI, online retailers like Moosejaw and Backcountry, and Mountain Gear Co-op in Canada.
"We're no Osprey, but we're in a really good place," Clearman said. "We're stoked and the right size to be nimble and fast, so we can hire excellent people and respond to the changing market quickly." 
Matador's travel goods include lightweight toiletry containers for soap and shampoo, and the company will be adding a reusable toothpaste tube to the lineup soon. 
"Our accessories are great for camping and backpacking," Clearman said. "More and more people are discovering us, and our distribution is going up."