Outside Business Journal
Coronavirus and the State of the Media
How media is evolving through the pandemic and recession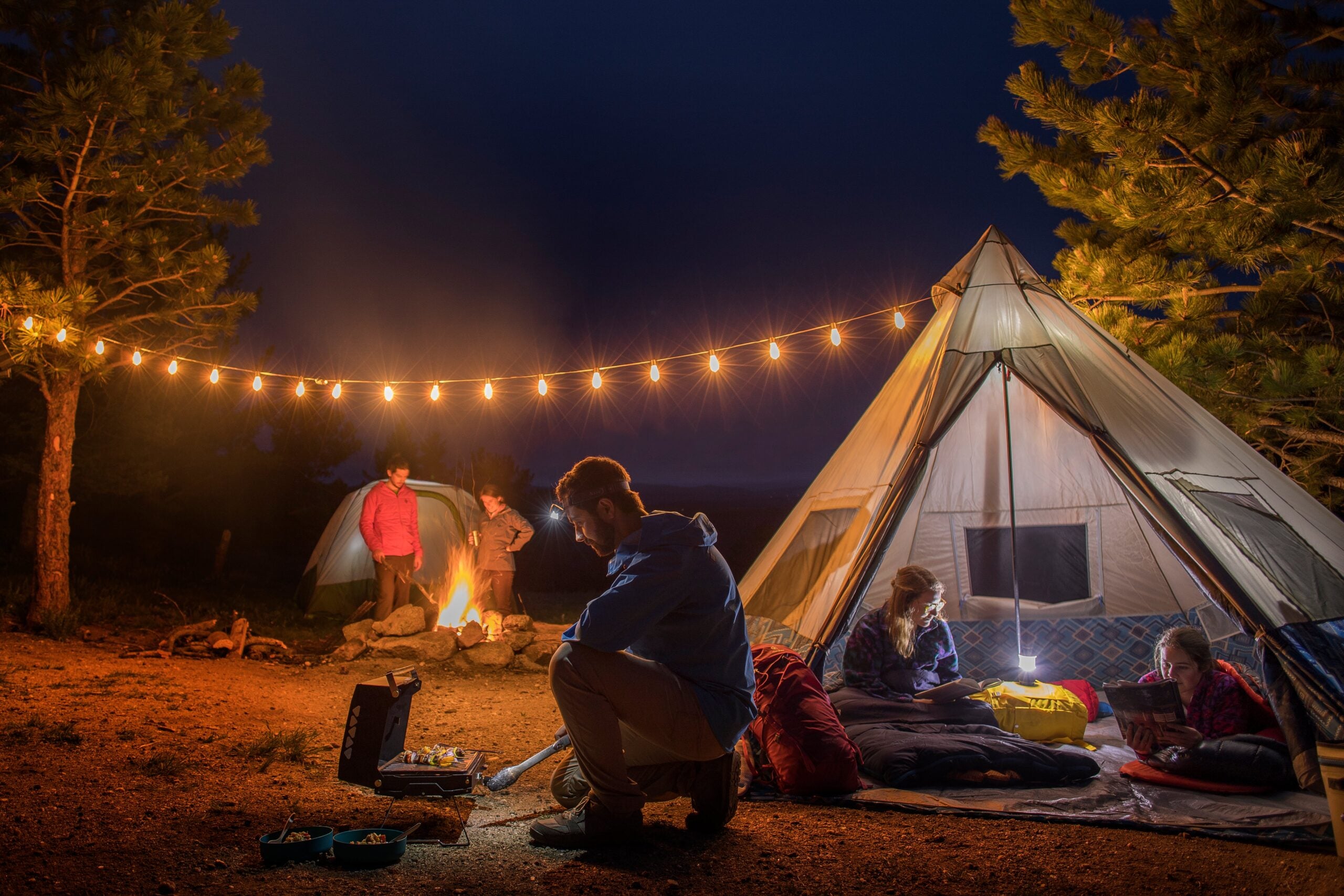 Heading out the door? Read this article on the new Outside+ app available now on iOS devices for members! Download the app.
What a tough dichotomy the media's facing mid-year, 2020.
Media consumption is at an all-time high and content engagement continues to rise at unprecedented levels due to coronavirus and more recently, protests in support of the #BlackLivesMatter movement. Yet media houses are experiencing a sweeping decline in ad revenue, furloughs and layoffs, pay cuts, and in some cases shutdowns.
So many specialty brand and retail leaders continue to deploy a continually changing business and marketing playbook including manufacturing PPE, curbside pickup and delivery services, and virtual events and workouts. But what it does the 'pivot' look like for media and how will the media evolve post-pandemic?
Paywalls have been a go-to in recent years, but they're not solving the incredible challenges being faced by media today.
Before we dive in, let's take a step back and look at broader trends we're seeing in the media space:
Consumption is up: Since news of COVID-19 in the U.S. first hit (February, 2020) and the first stay-at-home orders took effect (March, 2020) consumption of online news media saw a massive increase. People needed/wanted up-to-date information on the pandemic and they were spending more time at home and online. Marc Tracy of The New York Times has been covering the media and advertising since the start of the pandemic. His recent article, "Coronavirus Brings a Surge to News Sites," states:
● The number of minutes spent by readers at news sites increased 46 percent from the same period last year, and overall visits rose 57 percent, according to a study of more than a dozen general news websites by comScore, a media measurement company.
● The Atlantic, Business Insider, The New York Times, The Los Angeles Times, The Wall Street Journal and Wired, all doubled – or nearly doubled – the number of visits.
● USA Today's online audience shot up 30 percent, year over year, and the number of readers visiting Vox.com increased 60 percent from the first week of March to the second.
Revenue Is Down
An increase in impressions and engagement is not translating to revenue for many publications. Forbes just shared a recent study from the Interactive Advertising Bureau, which found that:
● Of the nearly 400 media buyers and brands that they surveyed, 74 percent think the coronavirus pandemic will have a larger impact on their advertising spend than the 2008 financial crisis.
● And nearly a quarter of all respondents have paused all advertising for the first and second quarter, while another 46 percent have adjusted or plan to adjust spending during the first half of this year.
● The New York Times continues to hit this message home: "News media outlets have been ravaged by the pandemic. Roughly 36,000 workers at news companies in the U.S. have been laid off, been furloughed or had their pay reduced. Some publications that rely on ads have shut down."
How does this translate to titles in the outdoor media? We asked a few of our colleagues what trends they are seeing and how they're pivoting to meet the evolving needs from their readers and revenue.
A Substitute for Ad Revenue?
The broad market titles above are not the only outlets seeing a decrease in revenue related to ad sales. Media in the outdoor space have also been impacted by huge cuts in ad revenue and have had to get creative with closing the gap.
Outside recently began appealing to its digital readers (of Outside Online) to pay for access. "We feel strongly that the stories we produce at Outside Online are distinct and valuable, a vital service our online readers should be willing to pay for," the editors wrote. "Simply put: giving it away without asking for anything in return is no longer sustainable—especially in the current economic environment."
● AIM Adventure U existed before COVID-19, but is a good example of diversifying your revenue stream that we would be remiss to not mention it. AIM adventure U is a collection of online courses in climbing, backpacking and skiing hosted by experts in the industry and in collaboration with AIM's best-selling magazines: Backpacker, Climbing and SKI.
● Another example by AIM, is Gear 360. Gear 360 combines the power of third party media reviews and direct-to-consumer e-commerce sites to maximize product purchases and enhance customer engagement.
The Evolution of Content
As with trends in consumer behavior, there seems to be fast-moving trends in content. Initially, readers ate up COVID-19 related news, wanting to stay up-to-date on industry news related to the pandemic. Over time that quickly pivoted to escapism. Readers who were stuck at home wanted an escape; inspirational content, adventures, how to videos and at home training / fitness content. Publications that moved to meet fast-changing trends in consumer behavior saw a huge jump in readership and engagement.
Publications that put in the work to create original, quality content were also rewarded with increased reader numbers and engagement. Traveling for in-depth stories and interviews is not an option during COVID-19, but creating workarounds to produce high quality stories and content will feed the demand of audiences tethered to their browsers wanting new content experiences.
Going Virtual
In the same vein to evolving content, an already digital-first media, turned to virtual events, Facebook Live's, video content to put out fresh content and engage readers.
● Bike Rumor launched "Remote Otter," a series of new product launch videos to give brands the opportunity to show off the new products they would have normally introduced at the Sea Otter Classic, and it's been incredibly well received for keeping brands involved and generating truly unique video and written content.
● Backpacker Magazine who started a series of virtual events in partnership with a sponsor, Yellowstone Bourbon. Camp-In, as Backpacker calls it, is a series of virtual events – guided yoga and mountain-fitness sessions, art, gear and cooking demos, readings by authors, trivia, live music, and a backcountry bartending demos.
Spike in Membership Programs
Like The New York Times, we talked to a few outlets that have seen an increase in subscription and memberships numbers. This largest seems to be in reaction to support and appreciation to quality coverage that readers want to ensure continues.
The bottom line is similar to consume behavior in the product sector. Consumers are fulfilling 'essential' consumption of media (news), and continues to want experiences online when they can't take out their favorite brands to do their favorite outdoor activities. Content and virtual experiences are filling that void, but they cost money to produce.
One outdoor media leader said:
"The public still craves outdoor experiences, and the pandemic may even increase that interest and fan it among new demographics. But the outdoor media may not spring back so readily. The pandemic has exposed the vulnerability of an advertiser-supported system, so media's recovery will depend on some sort of funding—from ads, or other sources—to pay for continued content."
It's important that the industry community knows that offering trusted, factual information is super important to keep the end consumer bridged to the outdoor recreation communities they love to be part of. Supporting media during this challenging time when online virtual experiences are becoming increasingly important to consumers is super important, it's how we'll keep our communities growing and loyal to our brands.
And healthy media outlets will continue to provide engaging experiences that will keep newcomers interested in the outdoor activities they're flocking to during the pandemic, while also keeping our stalwart loyalists served as well.
Trending on Outside Online