Outside Business Journal
Sponsor Content: Envoy B2B
Engaging Retailers with Great Content Every Step of the Season
Use these best practices to tailor your content marketing program for each part of the season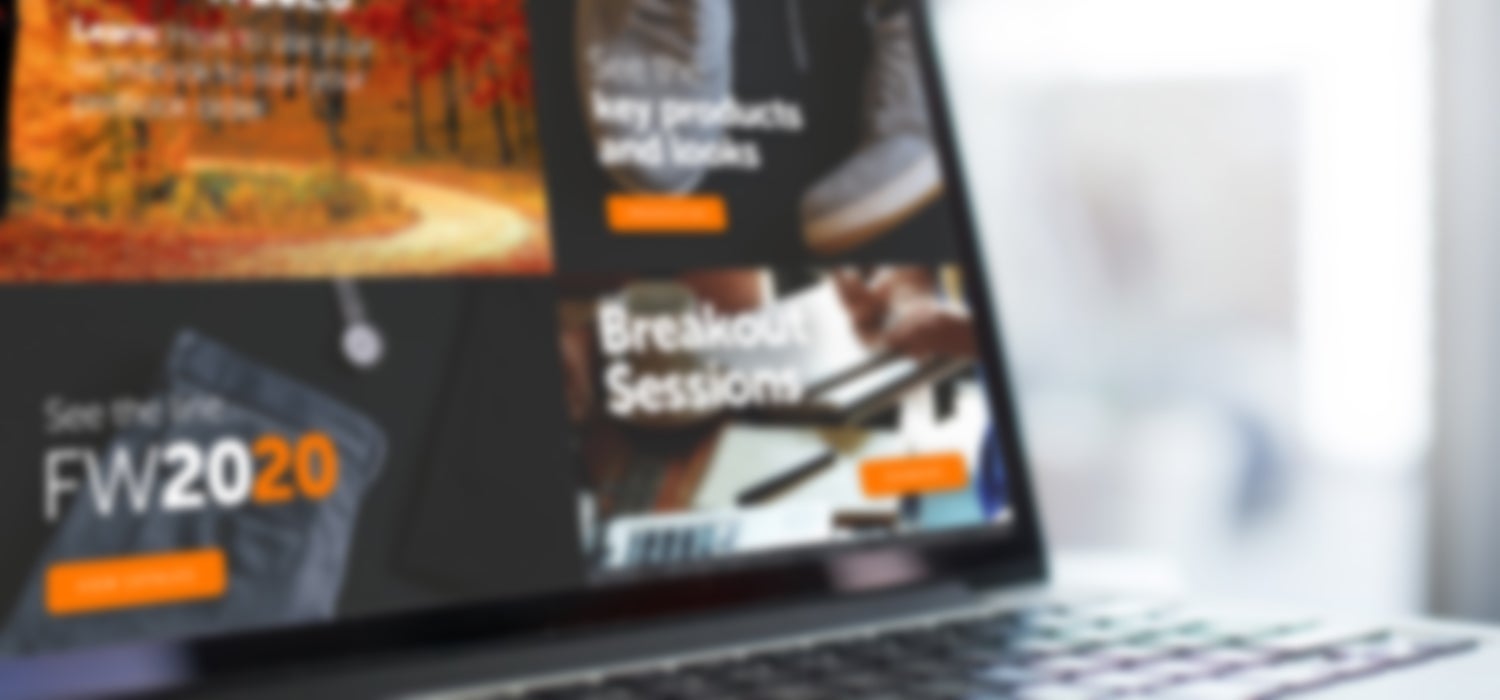 The Seasonal Journey
The seasonal journey is the path you and your retail partners take as they navigate the season. It's helpful to think of the season as a series of stages when considering how to best support your team and your retailers each season. The illustration below demonstrates this from the retailers perspective.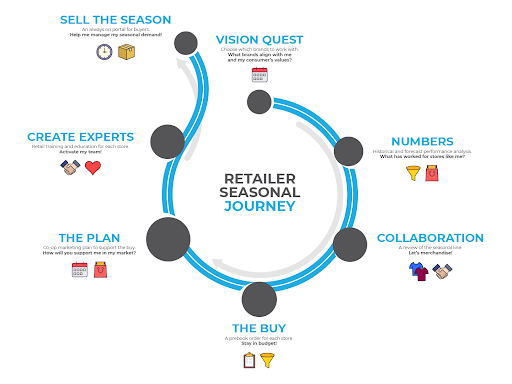 Let's take a quick look at each step of the journey and what your brand should be doing during each stage.
Present your brand – What brands align with my values?
Your retail partners are trying to figure out which brands they want to carry for the season. You need to demonstrate that you share the same values as your retailers. Show off your brand and product story for the season, and that you've got a plan to support them all they way to sell through.
Numbers – What has worked for stores like me?
This stage of the seasonal journey doesn't need your content focus, breath!
Present your line – Let's merchandise!
Put the product in your retailers hands! Get your reps out into the field to show the product and help retailers build assortments that fit their stores. It's best if this is done in person, and don't hesitate to go over the vision quest step again to really show them you are the real deal.
The Buy – Stay in budget.
This stage of the seasonal journey doesn't need your content focus, breath!
In-market content support – How will you support me in my market?
Here is where your retailers are going to be asking how you will help them market and sell your product. Be ready to share the proper assets and imagery they need to show your products in their store and within their digital footprint. You'll also want to detail the co-op marketing campaigns and promotions (social, digital, print, events – all of it ) that they can get involved in for the specific products they've purchased.
Create Experts – Activate my team!
It's time to turn your retailers into experts. Educate them on what makes your brand unique and how to sell it. Engage your retailers with actual products, in-store clinics, and eventst that help them get the training they need. Making sure that your retailers are engaging with your brand here is crucial to keep your product from being DOA on the shelves.
Sell The Season – Help me manage seasonal demand.
This stage of the seasonal journey doesn't need your content focus, breath!
An example Modern GTM content plan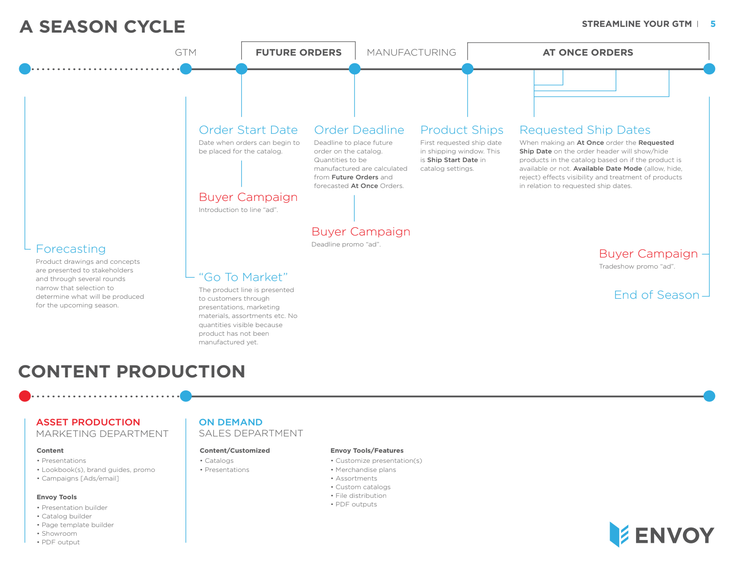 Modern Tooling
A modern approach to supporting your reps and retailers does this all in one easy spot. No rifling through print materials, or searching through emails, or logging into a separate digital storage space. You aren't trying to replace real interactions, but provide a singular destination as a tool for your reps and retail partners to engage with your go to market content throughout the season.
The goal is uniformity and simplicity. Provide all content associated with supporting your reps and retailers in the same platform they use to purchase from your brand. Content and commerce together, in one place!
Looking for a more in-depth breakdown of how to tackle each step of the season for maximum impact? The expanded version of our guide breaks down specific strategies and types of content to deliver at each stage. Download it now!
Trending on Outside Online