Outside Business Journal
Travis Campbell on the Future of Eagle Creek
The former VF Corp. executive discusses his plans to modernize the legacy travel brand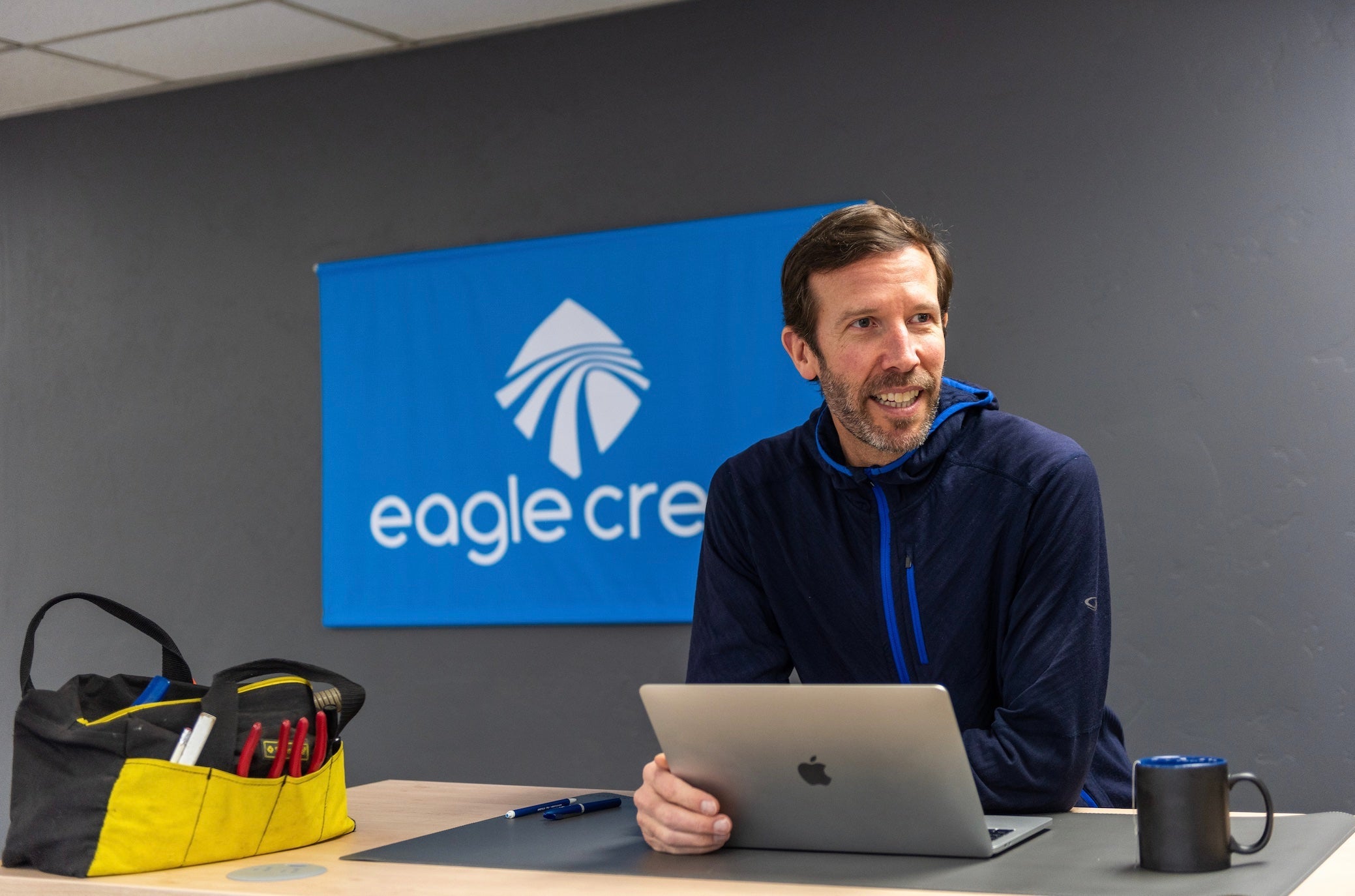 Heading out the door? Read this article on the new Outside+ app available now on iOS devices for members! Download the app.
When Travis Campbell announced in September that he would purchase Eagle Creek from VF Corp. in 2022, it was lauded by some in the outdoor industry as an opportunity to revitalize the 47-year-old travel brand. Campbell, who left VF Corp. last year and has never owned a business before, is quick to note, however, that he doesn't have all the answers and there's still much to figure out.
"This is a moment to put my money where my mouth is," he said. "We're very much building the plane as we're flying it."
Campbell is in the home stretch of finalizing his takeover. On the eve of the transition, he spoke at length with OBJ about what the next few years might look like for Eagle Creek. This interview has been edited for length and clarity.
How many people do you have on staff right now? How much inventory do you have on hand?
When the deal closed on September 3, VF was kind enough to give us a six-month transition services agreement, meaning VF would run all of the back-end of the business until March 3 of this year. This extends to VF handling customer service, shipping out of their same warehouse in California, and accounting. 
It allows me to focus on hiring a team and building the infrastructure required to get the business going. Although this is a well-known business and brand, we have this new entity that's totally in startup mode. We have a couple of people in Europe that came over as part of the transaction, but zero employees in the U.S. came with us. Eagle Creek had been commingled with Jansport for a number of years, and VF didn't want to have a huge brain drain as the brand wound down, so having no new employees for this entity was a result of most people getting new opportunities within VF or landing jobs elsewhere. A small number of former Eagle Creek employees were laid off as well.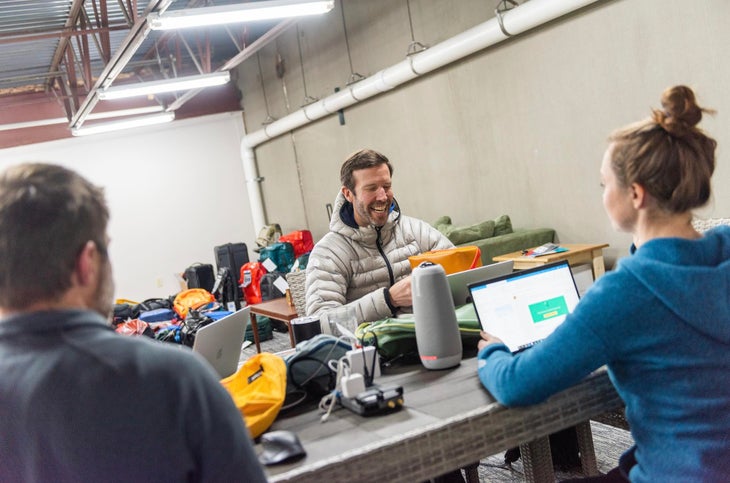 Right now, there are three of us working full time in Steamboat Springs, Colorado, and about five to ten remote. Conservatively, we have 15 open roles right now and there is a core number we need to run the business—about 20 to 25 people. I've been mindful of not just populating with people who previously worked for the brand. I'm intentional about bringing in people who have had different experiences with the brand, structuring ourselves to look back and look forward. 
As for inventory, when VF made the decision to wind down Eagle Creek, they stopped ordering product. Once the transaction closed, it was a key focus to get back into a good inventory position as quickly as possible, and we bought deep into our core styles. But because of the gap in ordering, we'll have a leaner January, February, and March than we would like as production capacity ramps back up. Like everyone else, we're also affected by the global supply chain issues and so haven't been able to accelerate bringing in our new inventory in the ways we were hoping. We feel like being consistently in stock on core items is critical for us as we rebuild this business, so we're putting a lot of energy and effort in this space.
What specific pieces of Eagle Creek's legacy do you want to carry over as part of this new chapter?
If I look at where the brand sits today, it was founded as an adventure company and the travel part came later. Eagle Creek built bags for adventurous people, then became more focused on "adventurous travel," rather than luxury travel, for example. One of the things the brand lost over time is the "adventure" side of adventure travel. I want to bring that back. Positioning for Eagle Creek has always been a complete travel solution for people—the right accessories in the right categories.
In our current world, adventure travel is more focused on what you're going to put in the back of your Jeep for a couple of days, as opposed to long-haul travel. Big global adventure travel will come back, but it won't come to life right away.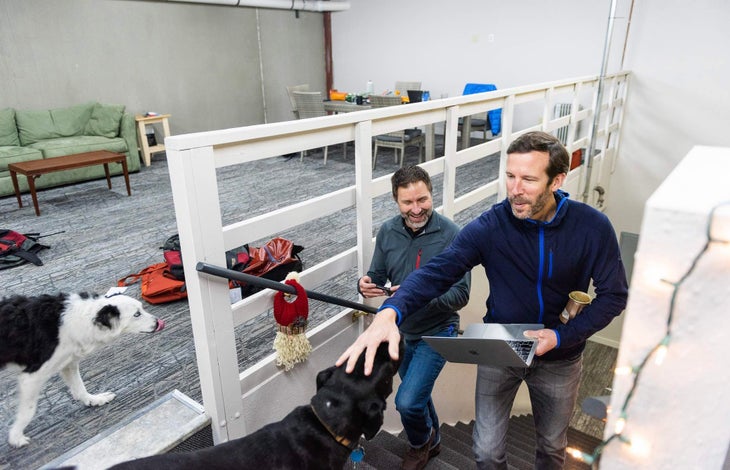 Also, I wrestle with what our culture looks like and how to create a family feel. When people have described what made Eagle Creek such a great professional experience, they say two main things. First, the organization was amazingly human. People brought their whole selves to work. Second, there was a huge amount of trust across the organization that let people be vulnerable. I'm a big believer in trust as the linchpin of an organization, but how do you build that level of trust remotely? I have people working for me that I've never met and I don't know when I'll meet them in person.
It's also the way you choose to treat people, like the way you manage their time. I'm geared to lead by giving people lots of autonomy; not micromanaging people makes it much easier to build a high-trust environment. 
Will production change? Are you using the same factories and supply chain?
Even pre-VF, Eagle Creek had a long relationship with one primary manufacturing partner. When that factory got word of the closure, they were as bummed as everyone else. They gave away our capacity as other demand came up, but they've been great partners right away as we wedge our way back in there. However, that capacity doesn't turn on a dime, and that means we'll be in better shape for the second half of Spring 2022 and really good shape for Fall 2022. For Eagle Creek, the second, less winter-y half of the spring season has always been more important.
Where does sustainability fit into your new vision for Eagle Creek?
Sustainability is really important to the people I've hired, the core of this team. If you look at Eagle Creek's historic product portfolio—and VF as a whole—they've done a good job of pushing sustainable practices, but perhaps not telling the story behind it. Eagle Creek has a good baseline around sustainable products, and we're in a good spot with utilization of sustainable fabrics and things like that. 
We're not in a spot right now to offer, say, 2030 goals on output, because we don't have a clean look at our emissions and impact to share yet. We want to make sure we can prove and have evidence for the statements we're making. Sustainability is central to our business ethos and it's something we'll bring to life over time. 
Also, we're going to launch a line of duffels in Fall 2022 where the textiles are all 100 percent recycled, and other Eagle Creek gear was already pretty far down that road. Our offerings are actually better than most people would expect. For example, all of our packing cubes are made with recycled fabrics, but the messaging overall hasn't been out there. We'll tell those stories when we're more confident in our details.
Are there any specific skills or lessons you'll take from your time at VF as you transition onto this new path?
My time at VF felt like my second MBA in so many ways. It was a great experience in terms of new ways of thinking about strategy and data, and the need to pivot towards digital.
Pre-internet brands still struggle with consumer connectivity. I mean that in terms of hearing directly from the consumer, instead of hearing from them via a distributor. A brand having a direct relationship with consumers is important to understand them on a more intimate level and to better participate along the consumer journey. One of the things I learned is that we need to connect with consumers, not just sell directly to them. At the end of the day, consumers will choose a brand they connect with. 
How are you going to fund the business on an ongoing basis? Is there a certain way you'll work funding into your vision for the brand?
We want to run this business really differently and with a focus on doing good, for our customers, our employees, our partners, and our communities, so we've tried to create a capital structure that allows us the flexibility to be patient and thoughtful about all our choices. I've watched some capital structures create unintended consequences for brands and management teams and we'd like to avoid that as much as possible. We don't have any pressure to comp a certain quarter, or a year, so our focus is on growing for the right reasons.  If we get bigger, and run a profitable business, we can scale our impact and that's a key goal for all of us on this team. 
We're not trying to turn it into a $500 million business overnight and go public. We do need to grow: businesses don't sit still—they go forward or backward—and I'd like Eagle Creek to be a professional home that people can have really fulfilling careers at. The more we grow, the more good we can do in the world. We want to be a purpose-driven business, and be able to do the right things for our stakeholders—vendors, customers, communities, etc. You have the luxury of making those choices when you're not trying to service other interests. I don't mean to be pejorative towards public equity or markets, but I sort of have this moment to try some different things and see if we can turn this into a brand that does good in the world—one that our community feels really proud to have it in the area and operate in a manner that improves the world that rather than degrades it. Those are lofty aspirations and I think being a small, private business makes it easier to make some of those choices, but you still have to be profitable and run a quality business. 
I might be wrong on some of this, but I'll give it a hard run to do it as I want. People want to be associated with businesses that want to do good in the world and customers want to buy from these brands too. 
How will the product offerings change? Any new categories being introduced? Any going away?
We're not going to go crazy with category extension. If I look at the brand and categories we're in—wheeled luggage, duffel-carry hybrids, and organization—that's mainly where we'll stay. We're not going to build technical bags to climb Everest. We do plan on organizing products more around occasions of use. We'll build the brand back around the products that cue adventure, and move away from generic items.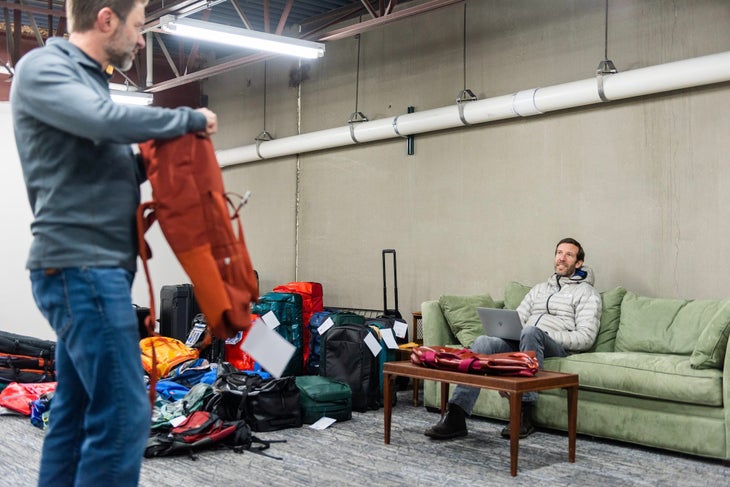 Where do you think Eagle Creek can go in five years?
I'd very much like to build this business back into a central, important brand within the adventure-travel ecosystem. We want to be a brand that evangelizes global adventure travel. I think we're a better global society when people move around more freely, seeing different cultures and environments. I'd like to see us facilitate that more. Eagle Creek won't be driven by economics, but by the vision of travel as a vehicle for good in the world. If people look at us as doers of good and we make some money along the way, that's success. It's about doing the right things in the right way. It's not an economics litmus test, but an impact litmus test.
Trending on Outside Online