Outside Business Journal
Sponsor Content: Geartrade
Geartrade's 'UnNew November' Offers Big Deals on Winter Gear
The used-gear marketplace has given us something to be thankful for this year: 30 days of holiday deals, with gear up to 80 percent off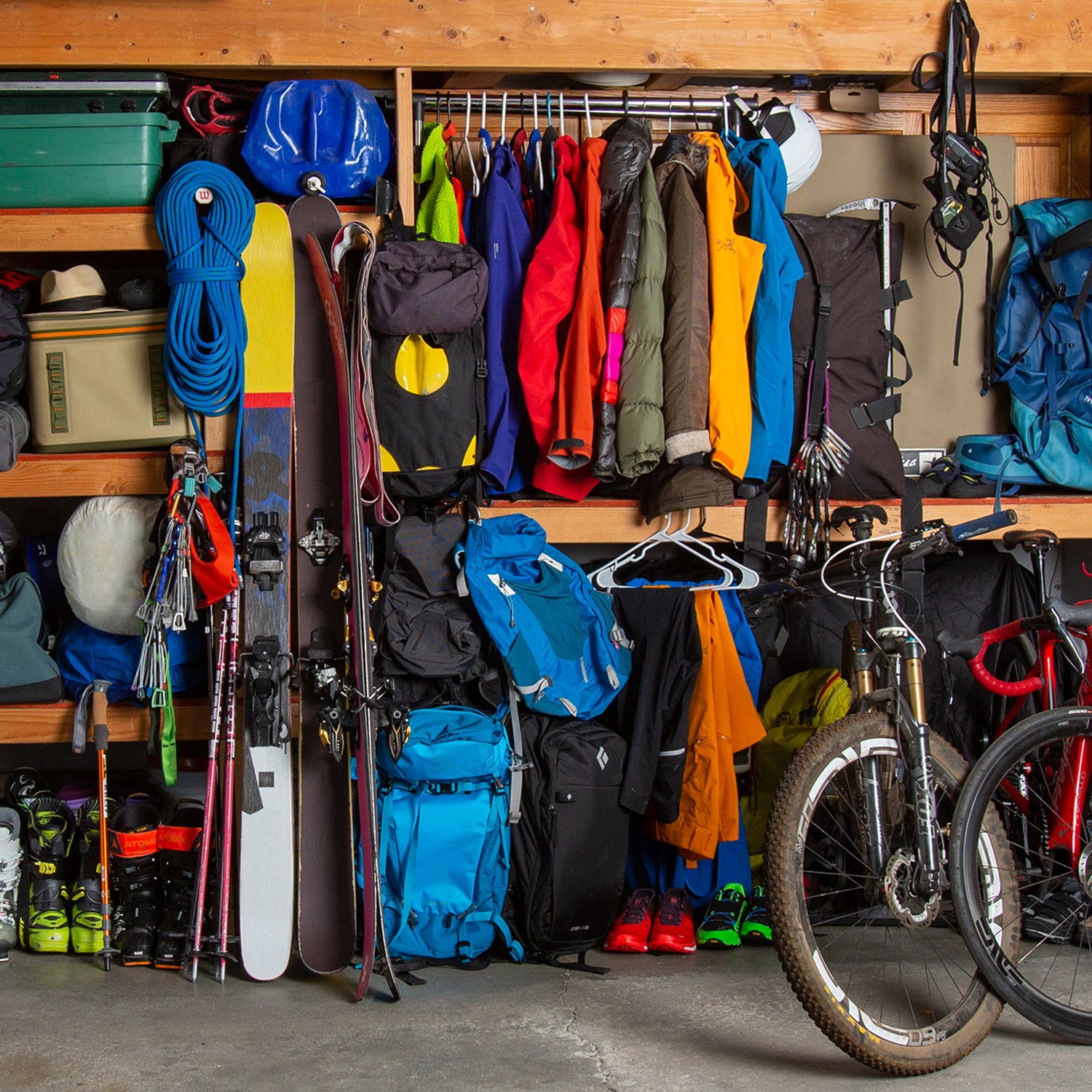 Pale Morning Media
While it's easy to see how the outdoor industry creates exceptional and long-lasting gear and apparel, what's less fun to see are the darker impacts of our consumer habits. More than 85 percent of new apparel reportedly ends up in landfills in less than a year, and a staggering 2,000 pieces of apparel are thrown out each second worldwide. 
Fortunately, the popularity of used gear is on the rise. That's good news for the planet. After all, the greenest piece of gear you can buy is the one that's already made.
Geartrade, a peer-to-peer marketplace for used gear and apparel, known for its streamlined and easy-to-use platform, recently reported record-breaking interest from both buyers and sellers. Geartrade's year-to-date gross sales are up more than 50 percent, including a rise of 82 percent in the last three months. Listings on Geartrade are also through the roof—up 56 percent since January, 80 percent in the last three months, and 152 percent in the last 30 days. 
To celebrate the ongoing boom in the used gear marketplace, Geartrade is hosting "UnNew November," a month-long series of special deals on previously owned, well-loved pieces of used gear, including a special discount code for Outside readers on select items. To take advantage of the deal, simply shop Geartrade's promo items and enter "OBJ20" at checkout.
"The growing appeal of used outdoor gear has definitely hit a new stage," said Aaron Provine, president of Geartrade, which has been a Carbon Neutral Certified company since 2020. "We've moved past the early adopters and thrift-store crowd, and are starting to draw increasing numbers of traditional, mainstream gear buyers. That's a significant step forward in sustainable thinking."
In addition to used gear bought and sold by individuals, Geartrade also features used product from brand warehouses: a mix of sales samples, returns, pieces with cosmetic blemishes, and other not-quite-new gear from established brands.
A major contributor to the recent boom of Geartrade listings is the simplicity of its consignment service, which launched in 2021 and includes delivery of a free postage-paid box as well as a concierge-style service that receives, evaluates, photographs, and posts all products on behalf of the seller.
It all fits into a bigger picture that's good for both consumers and the planet—especially going into snowsports season. A recent study from Snowsports Industries America showed that a rising number of winter consumers are seeking used gear. One reason is affordability (Geartrade offers discounts of up to 80 percent off, with an average discount of 55 percent).
"With UnNew November, we want to remind people in the outdoor community that sustainability can mean more than just a marketing tag on a piece of new gear," said Provine. "It can be a way of life."
Check out all the deepest deals of UnNew November now.
---
Geartrade is a Climate Neutral Certified and family-owned online marketplace for "UnNew" outdoor gear and apparel. Founded in 1999 and relaunched in 2019, Geartrade makes it easy to buy and sell used gear, extends the lifecycle of all outdoor products, and minimizes environmental impact wherever it can. Geartrade sellers include individuals, retailers, and manufacturers; and their selling options include both self-listing as well as consignment—which includes free boxes, free shipping, and complete hassle-free posting of all items. For more information or to sell that great old backpack hanging in your garage, please visit Geartrade.com.
Lead Photo: Pale Morning Media
Trending on Outside Online