Outside Business Journal
Granite Gear's 'Hot Minute' Is like Late-Night TV for the Outdoor Industry
Granite Gear co-owner and general manager Rob Coughlin hosts the 15-minute segments on Instagram Live a few afternoons a month, covering topics from DEI and conservation to the hit TV show "Naked and Afraid"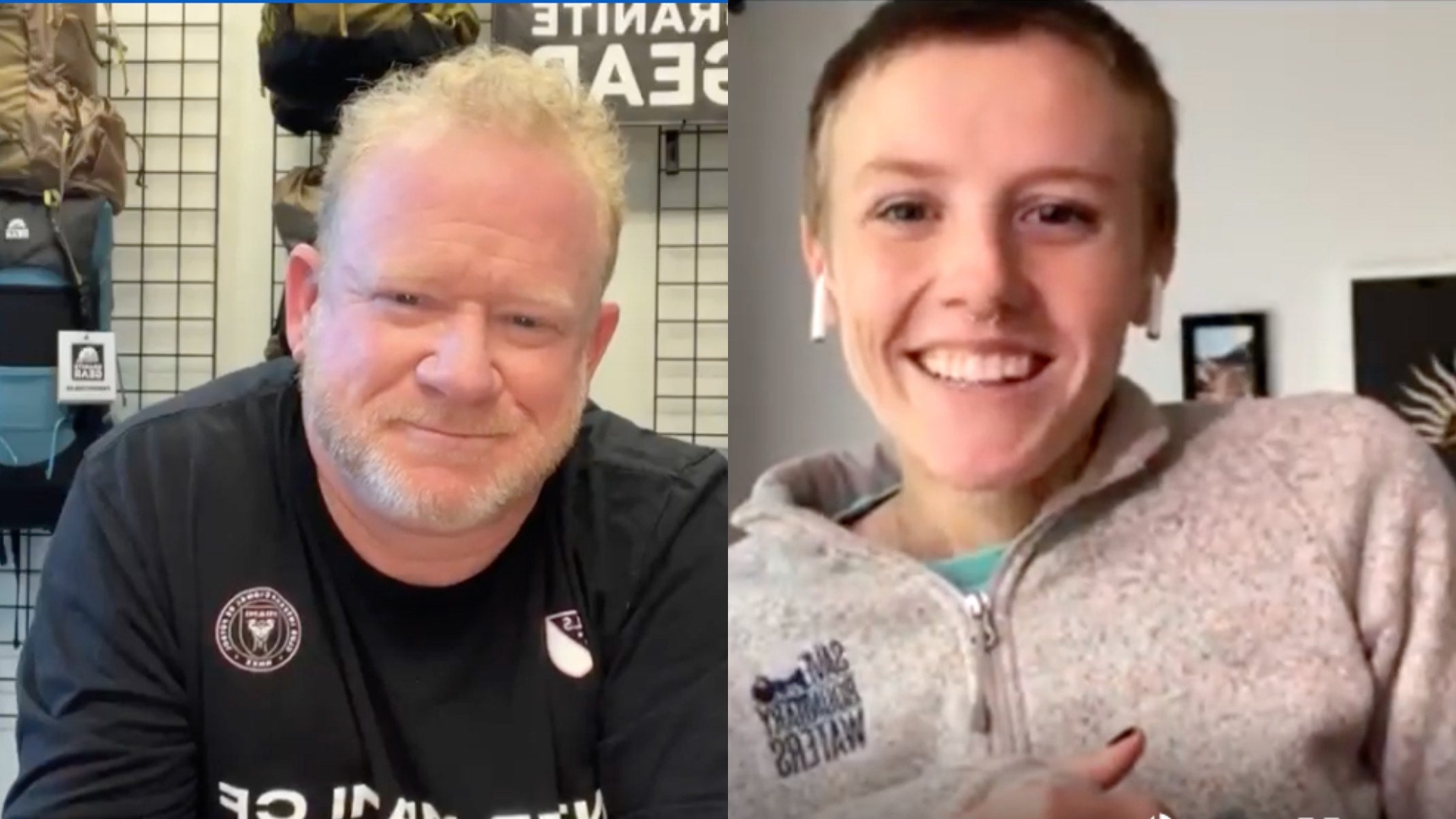 Heading out the door? Read this article on the new Outside+ app available now on iOS devices for members! Download the app.
When Rob Coughlin, co-owner and general manager of Granite Gear, describes his role in "A Hot Minute," his company's new Instagram Live show, he has a simple way of summing up his contribution.
"I'm like the John Oliver of the outdoor industry, except he's smart and funny," Coughlin likes to say.
"A Hot Minute," which started airing episodes in May 2020 and puts out new installments several times a month on Wednesdays, is the industry's only regularly scheduled live interview show. And so far, it's a hit. The show regularly reaches over 1,000 views for each episode, with outdoor industry pros tuning in to watch Coughlin grill guests (with serious and not-so-serious questions) about everything from increasing diversity in the outdoors to fun facts about water buffalo.
The guests don't get to see the questions in advance, which, combined with Coughlin's disarming good humor, leads to off-the-cuff, informal, often hilarious bouts of conversation. The formats of various episodes run the gamut from serious talk about government policies to gameshow-like quizzes, all planned by Coughlin and Granite Gear creative manager David Eisenberg.
How the Show Got Started
"A Hot Minute" began as an early-pandemic way for Granite Gear to connect with people interested in the outdoors, after the company had to suspend its frequent in-person events at the start of 2020. However, the Granite Gear team didn't want to make the show just about selling Granite Gear products. The main focus was on diversity, equity and inclusion in the outdoor industry. 
"While backpacks are important, they're not as important as the work people are doing out there in our industry to make it more diverse and equitable," Coughlin said. 
The company chose activist Teresa Baker as its first guest. Since then, Perry Cohen from the Venture Out Project, Jenny Bruso from Unlikely Hikers, and many others have been featured throughout the show's 67-episode run.
There is no formula for who appears on "A Hot Minute," the company said. Coughlin, Eisenberg, and Granite Gear PR manager Reece Hickman reach out to people in the outdoors they find interesting, and decide collectively whom to feature. Beyond DEI activists, they've spotlighted leaders from conservation organizations, other gear makers, and, most recently, Andrew "Reptar" Forestell, former contestant on Discovery Channel's Naked and Afraid.
Often, the discussions don't even mention Granite Gear or its products. For the amount of work the company puts in, Coughlin said, it gets almost nothing back in direct marketing. 
"No other company is stupid enough to do this," Coughlin joked. But with audiences regularly in the thousands for each episode, Granite Gear is reaping other rewards—namely, brand building in an industry that prizes authenticity and often distrusts marketing that's slick and impersonal. 
"We go to a lot of places [in the show] that big companies are afraid to go," Coughlin said, adding that no matter what happens as episodes continue to come out, the show will remain a permanent fixture of Granite Gear's creative output. "It's never going away as long as I'm here," he said.