Outside Business Journal
This New Startup Is Helping Brands Grow Their E-Commerce Channels
We spoke with Patrick Lynch, formerly of Backbone Media, to learn more about KAR Direct, the startup he launched in 2019 to help brands grow their e-commerce channel—and their brand recognition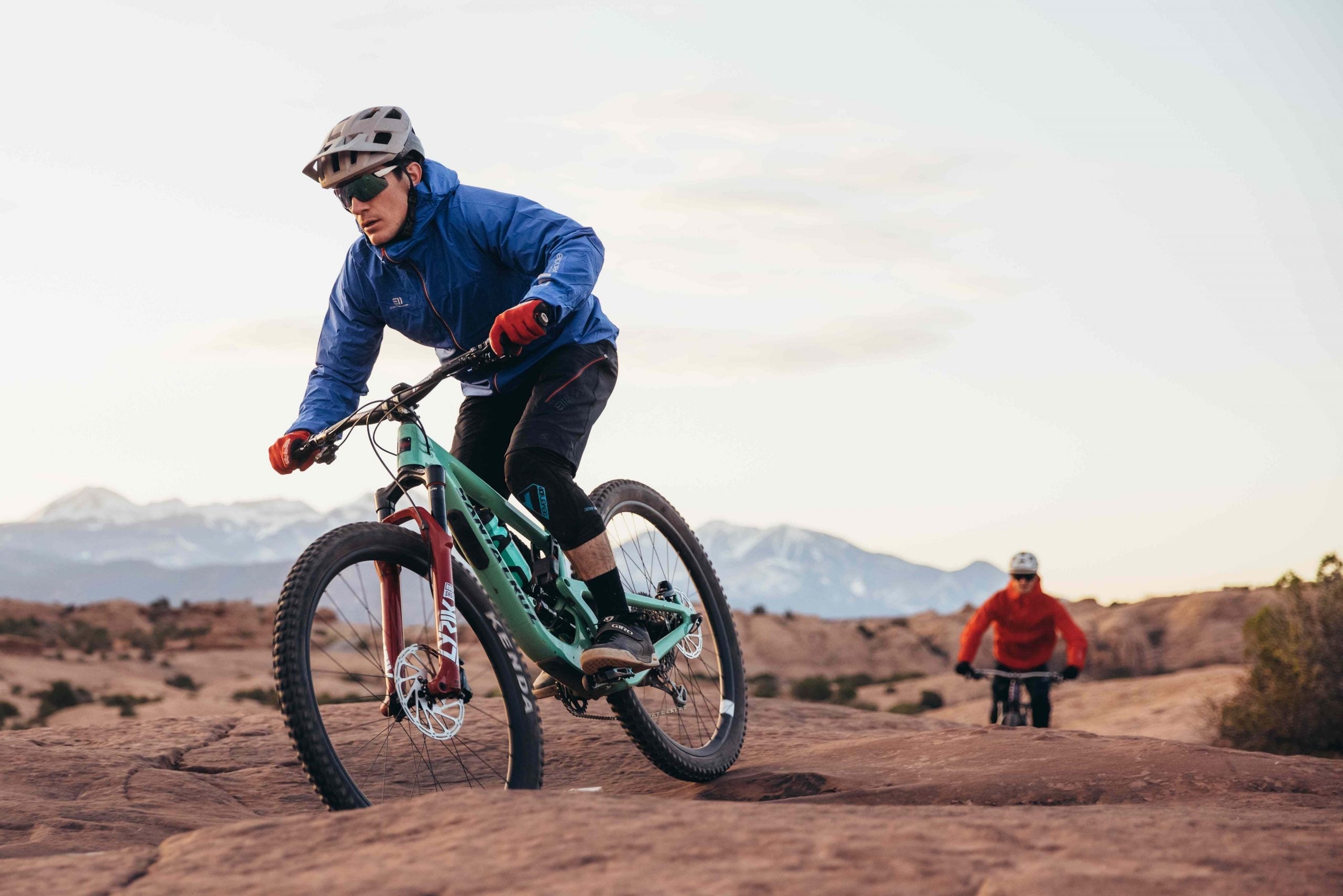 Heading out the door? Read this article on the new Outside+ app available now on iOS devices for members! Download the app.
Patrick Lynch was working for the PR and marketing agency Backbone Media a couple of years ago when he decided to launch a business of his own that would serve outdoor brands looking to break into the U.S. market or grow their presence here.
At Backbone, Lynch was tasked with helping brands sell products online to reach new audiences. He took the digital marketing skills honed there and created a platform for outdoor brands to enhance their e-commerce sales channel with a clean, simple shopping experience. 
The result was Kar Direct, an Aspen, Colorado-based business that Lynch named after a mountain biking trail in nearby Snowmass.
Though he started his business in 2019, only months before COVID-19 struck, his timing was fortuitous. Lynch designed his startup to grow a company's online sales and customer base—exactly what outdoor brands needed during the pandemic as more consumers bought gear and apparel for their excursions.
Kar Direct taps into a white space that Lynch sees in the outdoor gear and apparel industry. The company helps both U.S. brands looking to develop or enhance their e-commerce channel and European brands looking to break into this market at an opportune time.
"We're much more agile to help these types of businesses not only establish but scale their e-commerce product and an online store within the first few years of launching in the U.S., in particular," he told Outside Business Journal.
Lynch said the whole point of launching KAR Direct came down to one overarching goal. "What I see in the outdoor industry is passion," he said. "I want to turn people's passions into a brand that people follow and love."
Kar Direct's client roster includes a mix of U.S. and foreign brands. The staff includes Lynch and two other employees—Mary Jenkins and Caroline Murphy, who recently worked for Backcountry.com. Backbone partner Charlie Lozner is an adviser in the business and owns a "small equity stake," Lynch said.
We recently spoke with Lynch about how his business helps brands reach new markets with a targeted e-commerce strategy. Here's what he shared.
What is Kar Direct's target audience?
We target small to midsize companies looking to streamline their e-commerce tech stack. All of the tech providers in that process have made it simple to integrate with each other. They make the API integrations simple so you could have your ERP talking to Shopify very easily. Shopify then talks to Facebook and Google. I saw an opportunity to integrate all of these e-commerce products and bundle them as an e-commerce business development product or service.
How does KAR Direct help brands drive more traffic to their website and convert to sales?
We bolster their e-commerce product. It's taking the collective knowledge that we've gained to make their web product better, which is typically integrating more apps that help streamline the path to purchase. For example, if we see a big drop-off from consumers adding products to the cart to checking out, we'll work on the automated email flow that goes to people who have abandoned their carts. If we see the average order value is too low, we'll implement upsell products on their website—pop-ups that would say, "If you hit this cart value, your shipping cost will go down." We help them increase conversion rates on their website.
How does Kar Direct and its work with brands affect the specialty retail channel?
When we have clients that leverage specialty retail, we find that our efforts and campaigns are often increasing their sell-through both online and at retail. We often recommend that our clients develop a specialty retail sales strategy prior to executing any regional heavy ups, especially considering apparel when customers want to try it on before they are buying. In those destination markets, like Aspen, Jackson Hole, or Park City for example, our campaigns are helping to drive frequency so that when a customer walks by a retailer, it increases their chances of brand and product recall.
How does the company specifically help Euro brands break into this market?
It's really important for European companies that want to grow here understand that they can't just show up and say, "Here's a pair of pants for $90, and the fabric's nice." That's a pretty saturated market. We need to tell the brand story in a compelling format that is also conversion-friendly. Amundsen Sports, for example, is a Norwegian apparel brand that we work with. Their products are unapologetically Norwegian, but they're extremely cool and functional. We have to play up their culture, and at the same time talk about their value proposition and points of differentiation of their product.
How did the pandemic impact business?
Not only are we seeing e-commerce explode, but we're also seeing the outdoor sector growing dramatically. Those two things have put us in a good position. The European model has traditionally been to show up to ISPO and have a distributor systematically bring the product to the U.S. through sales reps who place it at shops in Aspen, Vail, Park City, San Francisco. Brands would grow by starting with retail. With the pandemic, European brands that wanted to launch in the U.S. in 2020, 2021, or 2022 have more or less seen their options reduced to e-tailers like Backcountry.com and the direct channel. These brands that have global expansion goals are left scratching their head saying, "How do we execute against that?" They found themselves very challenged to get that message across. We emerge and say, "Look, we can integrate all the technology needed to get you selling in the U.S."
Are there some other challenges for outdoor European brands looking to establish themselves here?
Conveniently for us, cross-border e-commerce also grew during the pandemic, meaning people in the U.S. could buy products that are fulfilled out of Europe or Asia because shipping and service providers made it easier to sell goods across borders. We give brands a baseline of e-commerce so that maybe one day when retail opens back up, they'll have a foundation of customers and an easier sell-in for certain geographies. We've sold a lot of Amundsen in Aspen and Jackson Hole, and when retail starts to grow again, it'll be easier for them to say, "Look, we already have an established footprint here." This is an easier sell-in because brand awareness and word-of-mouth marketing already exist. European brands won't have to wait for the optimal distribution partnership or franchise to grow and/or establish themselves in the U.S. Kar can help them find the right place to put their goods.
Trending on Outside Online