Outside Business Journal
How Esquif Canoes Made the Most of a Factory Fire and an 8-Week Shutdown
At this Canadian canoe maker's factory, a specialty material oven caught fire on Oct. 1, halting operations until yesterday. As it turned out, the timing wasn't all bad.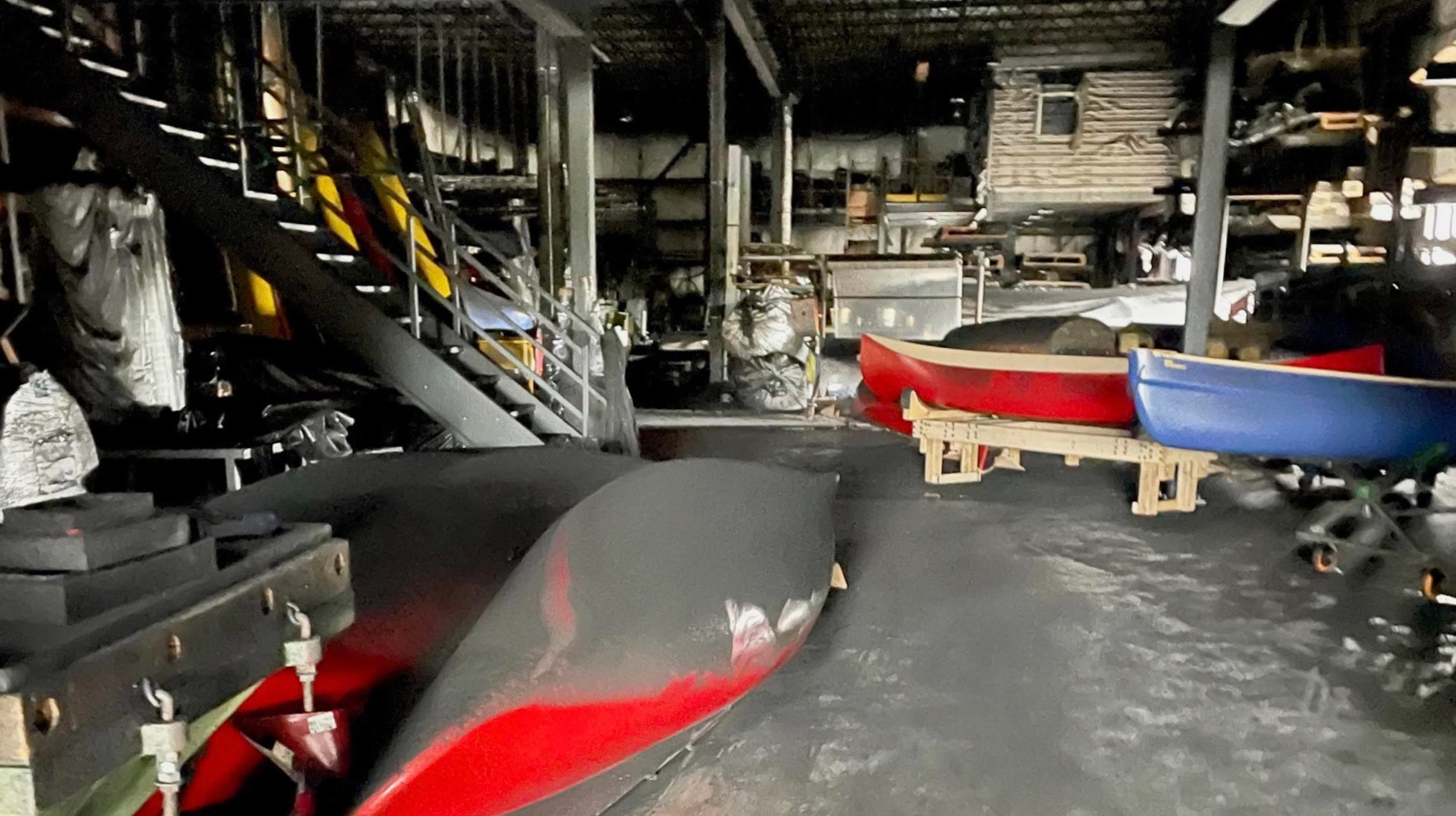 Heading out the door? Read this article on the new Outside+ app available now on iOS devices for members! Download the app.
Even amidst supply shortages and shipping delays, business had been going well for the specialty paddlesports brand Esquif Canoes in recent months. That is, until a fire in the company's production facility halted operations on October 1. 
U.S. director of sales and business development David Hadden told Outside Business Journal that the fire began in one of the two specialty thermoforming ovens the Frampton, Quebec-based company uses to form the initial pieces of its sought-after canoes. There were no reported injuries, but the fire did shut down key parts of the business's operation.
"Thirty percent of the factory was damaged, including offices and spaces where we hold raw materials," Hadden said.
Perhaps most disruptive: the fire melted several prepared shipments of complete canoes that had been moved to the affected space a short time before the blaze began. Hadden notes these included a key shipment for partners in western Canada. In total, approximately 40 boats were lost. 
Making the Most of the Accident
After the accident, Esquif's 25-person team on the ground in Frampton (about an hour outside Quebec City) undertook a mammoth effort to clear out the entire building, clean the space, then prepare it to restart production, according to Hadden.
"I cannot say enough about our staff and [Esquif founder] Jacques Chassé," Hadden said. "Everyone was very focused."
Esquif's factory staff essentially worked in shifts seven days a week to clean up and restore the building. Administrative staff were moved to trailers outside while work was being done inside. 
But this tragedy, it turned out, had something of a silver lining. Hadden noted that, although the fire was a "gut punch" at the end of an "amazingly draining" year of production, it did occur at a potentially opportune time for the company.
Prior to the incident, Esquif had been planning a several-week shutdown anyway, at some point in the fall or winter, to reconfigure its factory layout to meet increased demand. The fire, Hadden says, forced the company to accelerate the renovation it had been planning all along.
"It's been a bit of a blessing in disguise," he added.
The new configuration will give Esquif another 30 to 40 percent in capacity when full operations resume and a new thermoforming oven arrives in the spring or early summer.
Although Esquif had to cancel remaining 2021 orders due to the shutdown, Hadden said its community and dealers have offered staunch support, including some dealers prepaying for 2022 orders.
The factory officially restarted operations yesterday. Hadden said he anticipates a reasonably quick ramp-up, and expects the company will be able to fill 2022 orders, even amid increased demand. According to Hadden, Esquif does more than $5 million in annual sales and sells to more than 100 dealers in the U.S. and Canada. 
"Since paddling has turned to more of a seasonal business, we see very minimal impact for 2022," he said. "Suppliers have stocked us with raw materials to complete manufacturing and sales will double those of 2021, even with the fire."
Trending on Outside Online