Sponsor Content: Envoy B2B
How to Ensure a Smooth Transition to a Modern Wholesale B2B Platform
Is it time to upgrade your B2B system with something more modern? This quick quiz will show if it's time to consider updating your system.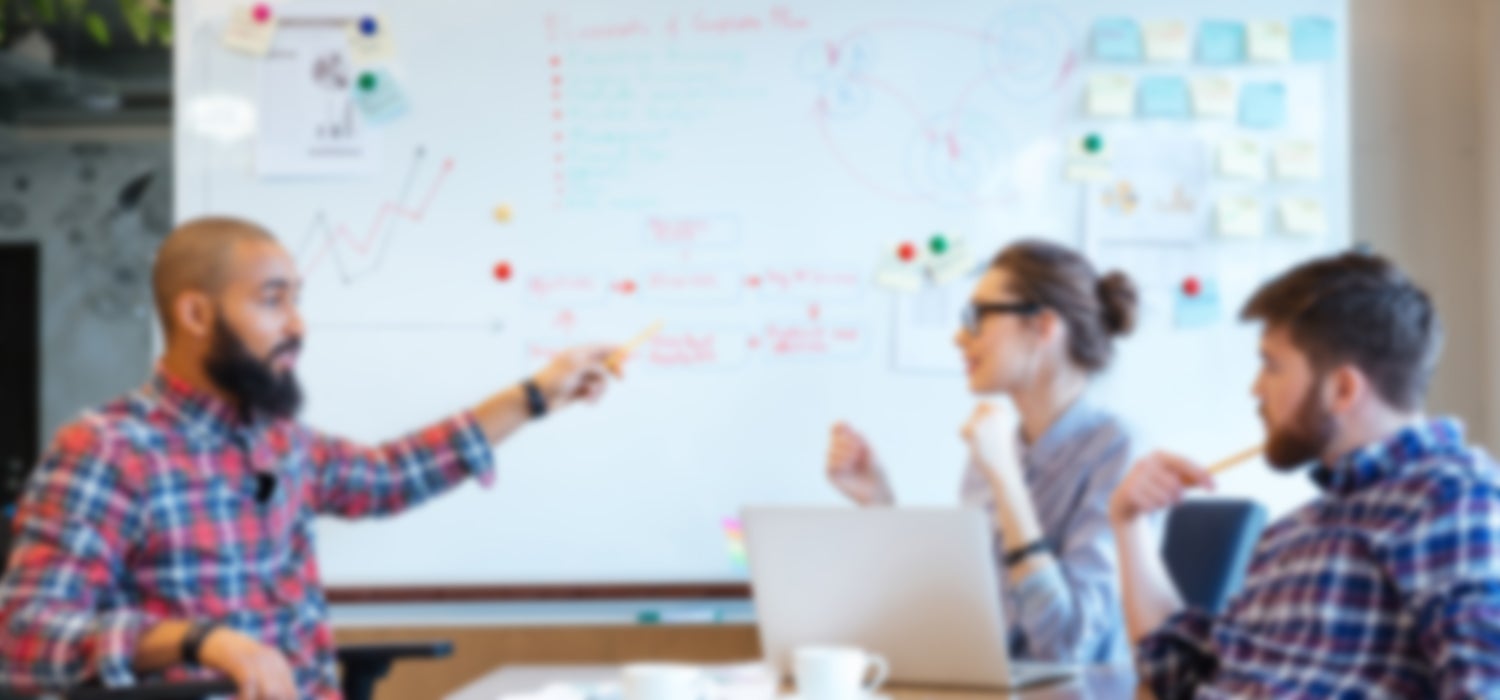 In this guide for brands and sales managers we will cover
How to overcome objections and get your team on board
Finding The Right Time To Upgrade
Prepping Your Organization For A New B2B System
Upgrading your flagging B2B system to a more effective, modern platform is a big task. We are here to walk you through it with some best practices and tips for a smooth transition. We'll cover how to overcome internal objections, how to find the right time to upgrade, and how to prepare your brand to flip the switch and fire up that new B2B. Let's get going.
Part 1: Getting Buy In From Your Team
Maybe you're transitioning from a D2C model and looking to tackle wholesale for the very first time, or you've built a wholesale channel already and you're looking to modernize it and grow. In both cases, looking at a B2B solution is often where you're going to start.
But that means you're going to run into a lot of question marks. That's normal. Here are the three biggest objections most folks run into, and how to overcome them.
Objection #1: It's Too Expensive
Ideally, you're modernizing your B2B platform because you're looking to grow. Target a growth of at least 15-20 percent, then use the 1 percent rule to create a budget based on 1 percent of that target growth. This gets you a robust, modern solution that facilitates growth and scales with you.
Because 1 percent of revenue is worth kicking off a 20% growth.
Objection #2: My Buyer's Won't Use It
Our research shows that your buyers actually prefer to work with brands that have a B2B. 97 percent of retailers are regularly working with 20+ brands and over 5 B2B systems.
It's a safe bet that your retailers are ready and willing to jump into a modern B2B system if you give them the chance. But if you're still worried about buyer adoption, know that it's dependent on two factors.
How easy-to-use is the platform
How will your brand support buyers during onboarding
If you offer up an easily understood and accessed B2B platform with a clearly communicated path to onboarding, then they'll flock to it.
Objection #3: My Reps Don't Want It
It's becoming more and more rare that brands are stuck with milk run reps that don't want modern, digital tools. But it happens. There are a few things to consider when dealing with this objection.
First, if you use independent reps, they are almost surely already using a B2B, and they're ready for your brand to deliver that same experience.
Second, it's your brand, and you need to choose what's best for it. Get the best tools you can, onboard your reps, and grow your revenue.
Lastly, the best reps want the best tools. Any rep worth their salt is going to jump at the chance to improve their ability to perform, and increase the revenue generated by their accounts.
Part 2: Finding The Right Time To Upgrade
Does this sound familiar? "We don't have time to implement a new system right now because we're so busy getting ready for the season." The seasonal cycle of the industry can make it tough to find a good time to implement new technology.
If you find yourself in that position, consider these simple questions:
When won't you be too busy for another project?
Why are you too busy?
When is the right time to tackle a new system?
Let's face it, there is no "perfect" time. So it's not about finding the when, it's figuring out the how. Because the truth is, if you don't put that new system in place, you're not going to be able to keep up.
Use A Phased Approach
You don't need to roll out your entire new B2B at once. Begin with smaller goals that won't disrupt too much of your business. For example, start by aiming to transition all your reps to digital catalogs, or getting your retailers set up with a content destination like Envoy B2B's showroom.
The other way to tackle a phased rollout is to identify your wholesale hurdles, and then use your new B2B system to solve those challenges. For example, if you're struggling with manually processed orders, focus on setting up the order tools first. That would then free up all the time you are sinking into those manual orders to tackle the next phase.
Just know that you don't have to fire up the whole B2B at once, so be strategic about it.
Let Us Do The Work
Chances are good you're an expert in your industry. But you're probably not experts in building and implementing a wholesale B2B system.
Luckily, we are. So let us do the work for you.
We take on the bulk of the workload. Provide the right resources, with good data, and we will have you up and running in four to six weeks or faster.
Ask Why You're Too Busy
If you take a hard look at why you're too busy for a new B2B, you'll likely find that much of your time is being spent on tasks that a modern B2B system would solve for you. Keying in orders, managing spreadsheets, tracking down metrics, managing your wholesale channels across multiple disconnected systems and processes — it's all eating away at your time.
Sound familiar?
A modern B2B system would solve that. Spending a few weeks to get an effective software solution up and running frees you up to focus on what matters, like actually growing your wholesale channels instead of constantly playing catch up.
Part 3: Prepping Your Brand For A New B2B System
Modernizing your wholesale strategy by adopting a B2B will have a tremendous impact on your business. But you're probably anxious about the actual process.
Here are some best practices to get you started.
Start With An Org Chart
First up, create an org chart. Identify all the rolls you need for a successful rollout, and put the right people in those positions.
Ideally, you'll be setting up three separate roles — marketing, tech, and project management. While you can put one person in charge of more than one role, it's best to avoid that if you can. You want one person per role so they can focus on its specific needs.
Never Stop Communicating
It's important that your team stays in constant communication about goals, milestones, progress, and the entire process in general.
Talk early and often with your retailers, reps, and everyone involved. You don't want to spring any surprises on your key players. Let retailers know they'll have to go through onboarding and guide them through it. Inform your reps of how and when they can get educated on the new system.
Every person that is essential to your business, internal and external, needs to be ready to go when you flip that switch.
Create Good Data
Lastly, put in an intentional effort to get all your data ready for your B2B. Too many brands get everything else right, but they go into the upgrade with bad data, and everything screeches to a halt. Put someone in charge of working with your B2B provider to make sure your data matches what they need for a smooth implementation.
Check Out The Other Courses In This Series
Engaging Retailers with Content
Trending on Outside Online