Outside Business Journal
Study: Lifestraw Products Remove Nearly 100 Percent of Microplastics
According to the study, LifeStraw's single-stage and two-stage filtration systems remove the most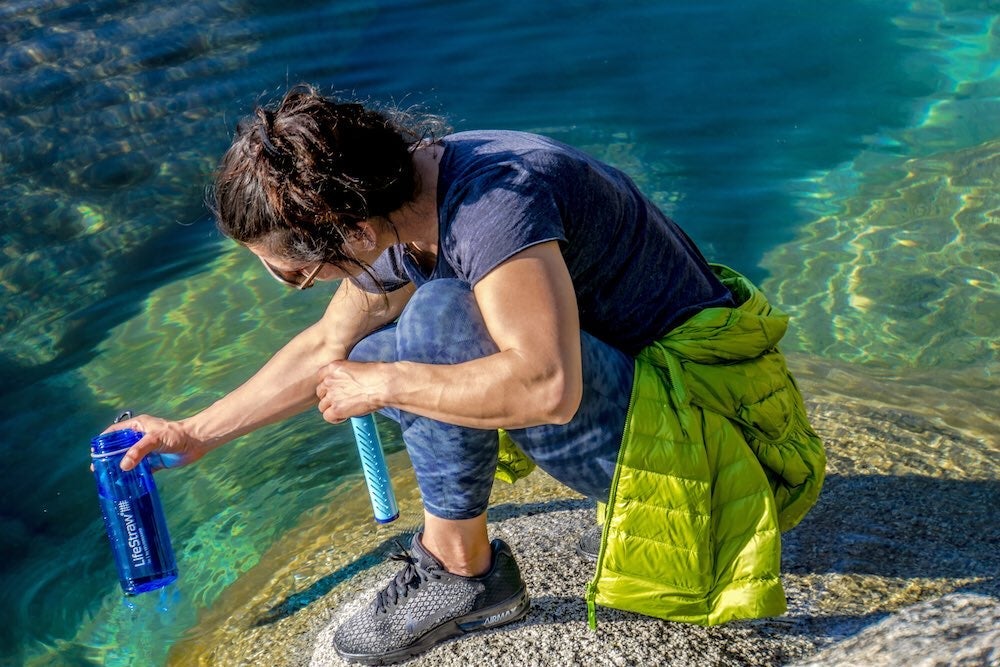 Heading out the door? Read this article on the new Outside+ app available now on iOS devices for members! Download the app.
An independent study in May found that LifeStraw products remove 99.999 percent of microplastics from contaminated water, while also removing bacteria and chemicals.
The confirmation follows two recent studies conducted by Orb Media that found that 93 percent of bottled water and 83 percent of tap water is contaminated with harmful microplastics—small plastic pieces that range from five millimeters long to 6.5 micron.
"Single-use plastic bottles have long posed an environmental threat," said Alison Hill, managing director of LifeStraw. "With recent reports on the affect bottled water has on human health, we have a responsibility to provide alternatives for safe hydration for consumers as well as communities in need and to minimize single-use plastic bottle pollution. LifeStraw has the solution."
The study of bottled water examined 259 bottles from 11 popular bottled water brands across 19 locations in nine countries. The study found an average of 325 plastic particles in every liter of water sold, coming from the packaging and bottling process.
The tap water study found that billions of people globally are drinking tap water contaminated by plastic particles.
According to the study, LifeStraw's single-stage and two-stage filtration systems remove the most.