Outside Business Journal
Kuju Coffee, Once a Boutique Camping Brand, Lands National Placement in Whole Foods
As it approaches its sixth birthday, Kuju Coffee breaks into the national Whole Foods ecosystem and co-founder Jeff Wiguna reflects on the journey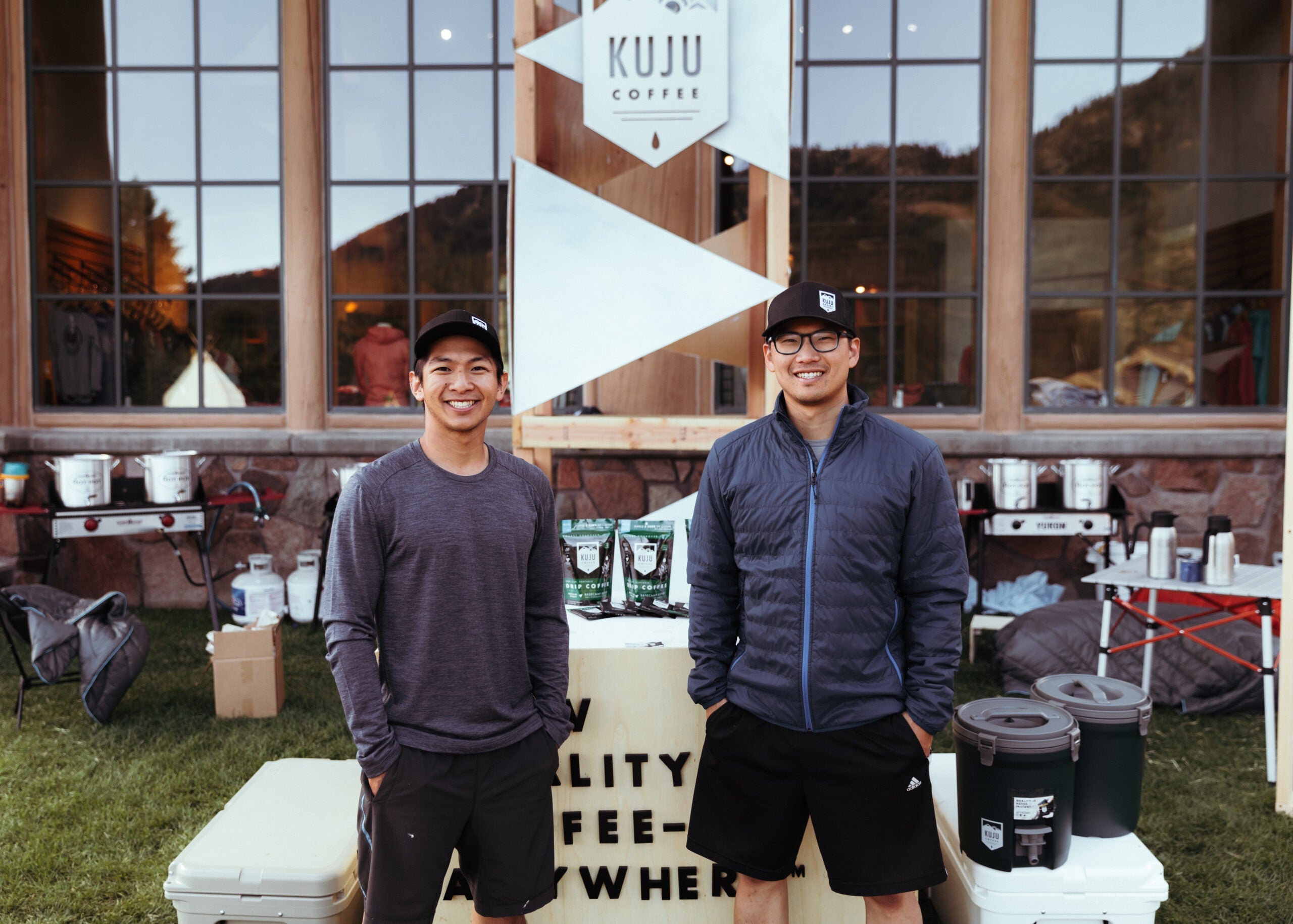 Heading out the door? Read this article on the new Outside+ app available now on iOS devices for members! Download the app.
It was just six years ago that two brothers from San Francisco, Justin and Jeff Wiguna, were camping in Red Rock Canyon in Nevada and decided they were sick of drinking bad instant coffee. Justin, fresh off a trip to Asia, had brought back a few cardboard pour-over packets he snagged from his hotel room. Those products hatched an idea: using the same "technology" to deliver a quality brew aimed at campers. A few months later, the brothers launched a Kickstarter campaign for Kuju Coffee and raised $16,000.
The Wigunas officially debuted their brand at the summer 2016 Outdoor Retailer show—the same year they landed distribution with both REI and Sportsman's Warehouse. Another big break came in 2017, when Subaru ordered 90,000 pour-overs for a campaign around the launch of its compact SUV, the Crosstrek.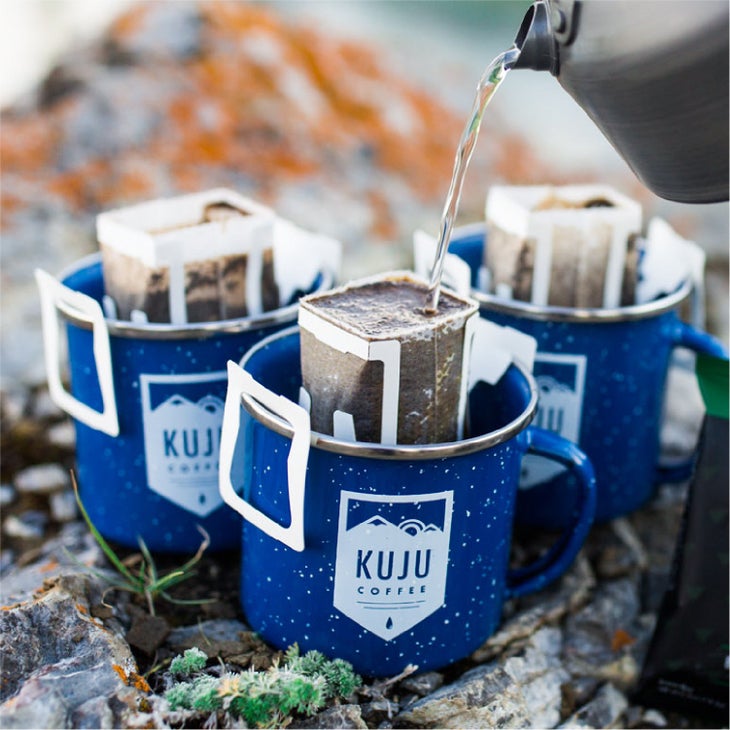 Flash forward to today and the growing company—still squarely aimed at the outdoor enthusiast—is sold in about 100 specialty independent shops around the country and just scored a big new national client: Whole Foods.
It marks a new era for Kuju, but the Wiguna brothers are not looking to go deeper into the grocery landscape. They want to leverage this exposure to lean more heavily into specialty outdoor retail. We caught up with Jeff Wiguna to hear more about his plans for the company.
An edited version of our conversation is below.
Aside from the financial reasons, why are you so excited about the Whole Foods deal? 
What we're most excited about is making Kuju more easily accessible for people to find and purchase for their upcoming trips. Buying a tent or backpack is a very intentional purchase, so shoppers will go out of their way to go on that purchase journey. In contrast, buying coffee tends to be more of an impulse buy. Regardless of the type of innovation a brand like Kuju might be offering, it's just really important that we make it as easy as possible for people to get their hands on Kuju. Being in Whole Foods all over the country gives us that edge.
What's the secret sauce of Kuju Coffee's success?
What astonishes me most every day is the passion that our customers have—not just for our product, but for the entire lifestyle that inspired the brand. We receive at least 50 pieces of user-generated content per day on Instagram and it's 100 percent unsolicited. We don't pay for it or even encourage it. What I think drives it is the experience people have with our product. They get so excited about the experience of using Kuju when on their trips that they have to share it. The company growth is encouraging, but this passion is what keeps our team motivated now more than anything. It surprises us everyday.
What's one thing about you and your company that you wish more people knew?
Our Kuju Values. We don't market them, but our values drive not only our core activities but our mentality with our partners and how we view the impact we want to have on the world. Most company values are pretty insular, but our vision is that these values define not just our company, but also inspire an entire culture and generation to live boldly and differently than we have in the past. Our values are: be recreated, be bold and chart the unknown, lead with integrity, transform courageously, and summit together. 
How do you feel the outdoor industry is doing in its diversity efforts?
There is clearly a lot of conversation and thinking going on behind this. I've actually been berated when moderating a conversation with AAPI folks in the outdoors for not saying the right things. So my view is that a lot of the actions being taken are reactionary and slightly over-indexed, rather than grown from deep-rooted insights. And I believe this is mostly a result of the issues being tackled with a combative tone. I have a strong belief that we need to infuse a deeper sense of genuine curiosity and conversation to get insights not just heard, but felt. Holding forums that help companies understand the pain of an individual who has been underrepresented in America can help. But on the flip side, individuals should challenge themselves to become more curious about the financial pressures for-profit companies must manage in the midst of the call to become more diverse. The change needs to be driven by a sense of shared values and vision for our industry, not simply a fear of not getting it right.