Outside Business Journal
Sponsor Content: Envoy B2B
Retailers Need Support. Topo Delivers with Core Values and Envoy B2B.
How Topo Designs uses Envoy B2B to support its retailers and grow its business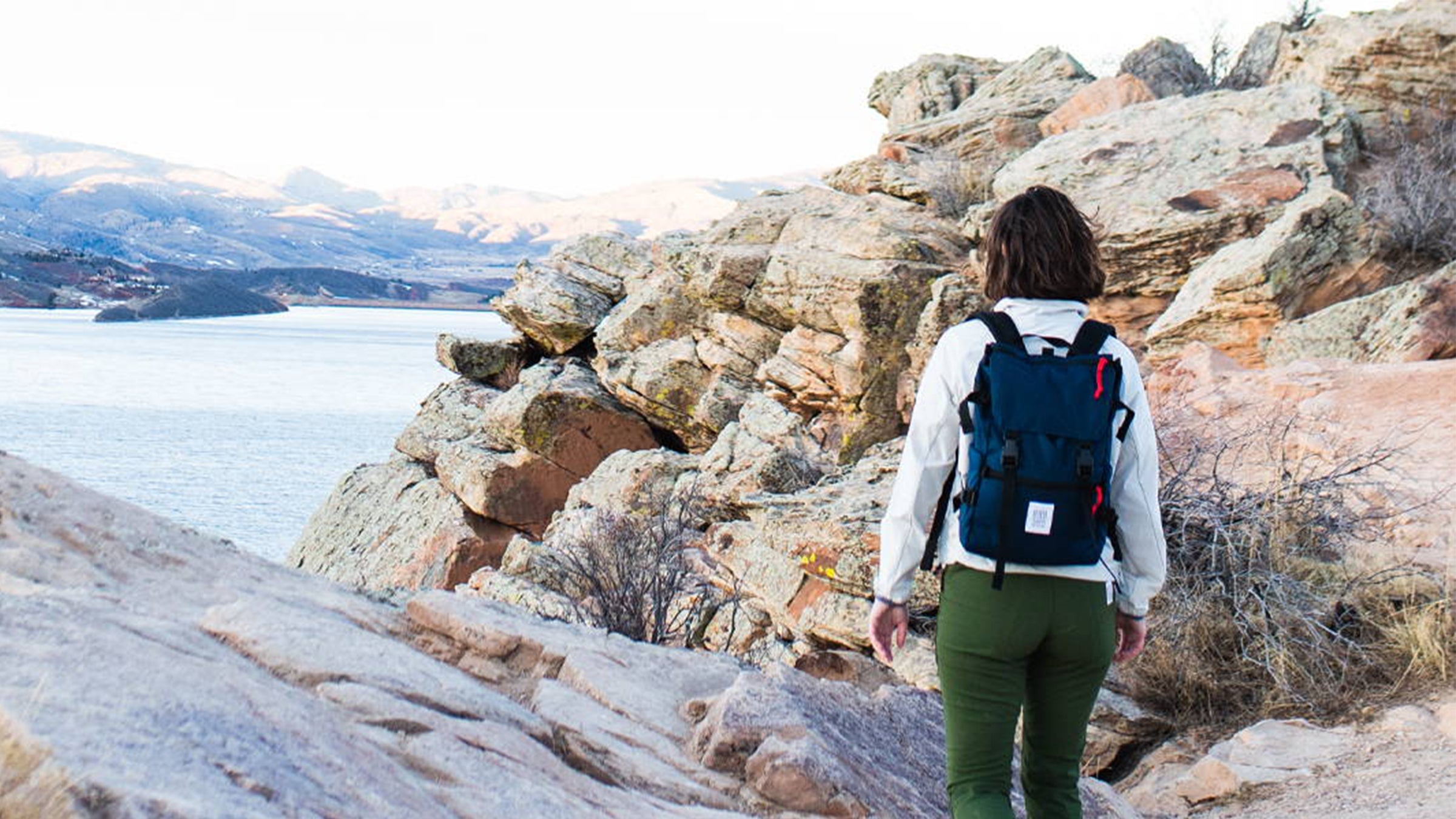 As our industry continues to find new ways of adapting and connecting in the wake of the pandemic, the need for bona fide relationships has come into sharp focus. Smart digital tools are a critical component of keeping brands and retailers connected, but they need to be used in tandem with genuine human interactions.
Topo Designs understands this, and continues to live by the values the company was built on: making things the brand's employees actually want to use and connecting authentically with customers.
We chatted with Sean Han, head of global sales at Topo Designs, to find out how the brand builds lasting relationships with its retailers, what it has done to support its wholesale channel over the last year, and how Envoy B2B helps Topo stay focused on core brand values.
Three Tenets of Success
It's essential for a brand to understand the needs of its retailers and meet them where they need support. But support is more than just providing the right tools or delivering product education. It also means guiding retailers down the right path with products that will move. Below are the top ways that Topo Designs supports its retailers.
Flexibility
Meet your retailers where they need you. Having gone through an incredible period of change and uncertainty, it's important to realize that the people we do business with are our community, and Topo Designs quickly realized that support means being flexible.
Said Han, "Changing times and situations are hard on both the retailer and brand side of the business. Whatever a brand can do to support the retailer's ability to stock inventory and generate cash flow can help sustain a long-term partnership. Over the past 18 months, we've helped dealers with PO edits, worked with them on pricing and dating, and even swapped out slow-selling inventory to keep assortments fresh and focused on our best-selling items."
Core Focus
Building smart assortments for each store is invaluable, and with a laser sharp focus on who they are as a brand, Topo Designs is able to deliver a set of core products that consumers have come to desire and rely on.
"We work hard to keep retailers focused on core styles," said Han. "We see a lot of retailers, especially those who are new to the brand, become infatuated with the more elevated or niche pieces in our collection. Our sales team works hard to keep retailers focused on the core styles. We know they will turn over and we know there is demand in the marketplace."
With powerful visual merchandising and assortment tools, Envoy B2B empowers Topo Designs' reps in their mission to build orders focused around these core products and keep retailer sell-through high.
Harnessing the Right Tools
Envoy B2B gives Topo Designs the power to deliver a meaningful content and commerce experience to retailers in the wholesale channel. With engaging educational experiences, access to data to track trends, an easy-to-use ordering process, and powerful merchandising features, Envoy B2B enables reps to stay connected to their retailers, and guide them to success all season long.
"We want to utilize our available tools to their maximum potential," Han said. "Obviously Envoy B2B has become a critical selling tool for our wholesale business. One of our goals is to utilize more aspects of the platform to their fullest capabilities."
If you're looking to adapt and grow like Topo Designs, download the Retailer's Challenge Report.
Building Relationships with Envoy B2B
The tools found in Envoy B2B let Topo Designs stay close to its retailers, building human connection while also growing its wholesale channel. By streamlining processes and offering access to content and commerce tools that drive collaboration, Envoy B2B frees up the Topo sales team to focus on their core tenants and build meaningful, successful relationships with their retailers.
"Prior to Envoy B2B, we were challenged with the number of steps required to process a single transaction," said Han. "Whether it was a pre-book order for a key account or an in-season fill in order for a couple of backpacks, the sales process was incredibly tedious and required dozens of touches before the order could make it out the door."
Now, with Envoy B2B, Topo Designs is free of that tedious process.
"With Envoy, our customers can place orders on their own and get the full DTC style order confirmation experience along the way, including order confirmations, shipped confirmations, tracking details, invoices, and more," said Han. "This obviously makes the ordering experience easier on the retailer, but it also reduces our internal processing time by an incalculable amount."
Change Drives Growth
Over the past 18 months, brands and retailers have been forced to rapidly adapt to new business demands, innovating on their old models and inventing new ways of staying connected to their customers. But this change doesn't have to be a cause for alarm. The innovations it inspired have spurred new growth and opportunities.
"Be open minded to new ideas and ways to convert sales," said Han, detailing how Topo Designs has found new ways of supporting its wholesale channel partners. "I know that drop shipping, for example, is a pretty dirty word out there. No brand loves the idea of carrying all the inventory risk and likely also doing all the work. But we've found that by being selective in our partnerships, we can actually increase inventory turn while capturing inline sales from all of our drop-ship partners. We've gained many new customers this way."
Your brand has a number of systems and processes in place that you're accustomed to using. But the world is always changing. It's imperative that you stay ahead of the curve like the folks at Topo Designs, focusing on efficiency, core strengths, and making smart choices about what tools you use. That's how you grow your wholesale channels and strengthen your partner relationships.
Now more than ever, your retailers are faced with unforeseen challenges, with a greater need for support and collaboration from their brands. If you're looking to adapt and grow like Topo Designs, then it's imperative that you stay connected to your retailers and understand their needs. You can learn more about what retailers are looking for from brands by downloading the 2021 Retailer's Challenge Report below.
Trending on Outside Online