Outside Business Journal
How to Sell More Adventure Travel Gear
Tap into the adventure travel burst and market to frequent fliers with tips from the brands and retailers who do it best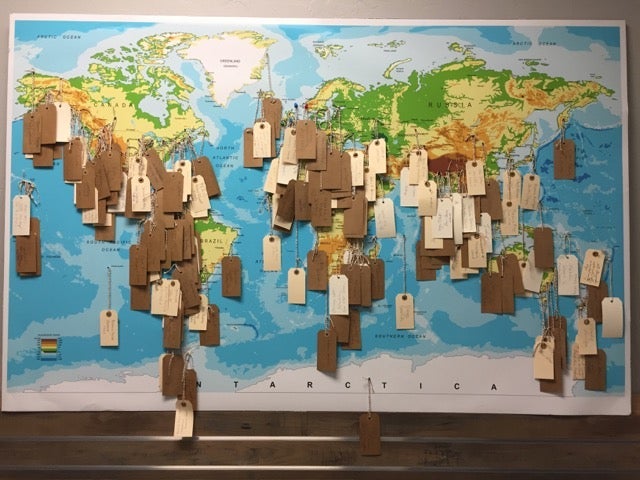 Heading out the door? Read this article on the new Outside+ app available now on iOS devices for members! Download the app.
As much as the outdoor industry might hate to admit it, the shutterbug wandering the streets of Rome has many of the same needs as the guy waiting for his backcountry skis to come through baggage claim. The overlap between what travelers and outdoorists want is even bigger than you might think, and the outdoor industry is in a better position than ever to take advantage it.
We owe that position, at least in part, to the demise of specialty luggage. Ten years ago, there were close to 3,000 luggage specialty shops in the US, said Don Godshaw, president of Travelon Bags. Today, that number sags below 1,000.
With the golden years of boutique luggage behind us and Millennials' increasingly apparent disinterest in department stores, more customers are turning to outdoor and sporting goods stores for their travel needs.
Eagle Creek is one of the brands that has risen to fill the void; marketing director Lisa Buco says they've seen particular increases in sales of their larger luggage pieces, which feature tough fabrics and rubberized details that appeal to both travelers and outdoorists. They shout "Adventure!" without taking sides. Patagonia, Herschel, and The North Face have also hopped on board, producing duffels and travel bags that can withstand both inclement weather and TSA's manhandling.
Help Customers Understand What They Want
Luggage is but one example of the considerable crossover between travel and outdoor. Instead of looking for differences between the two markets, brands and retailers should be seeking similarities, marketing as if they have not two disparate audiences, but one with both travel and outdoor interests. People want to define how they use their own gear, rather than brands explaining which backpacks are for climbing versus traveling, for example.
That helps avoid the paradox of marketing to hardcore adventurers without turning off newcomers and vice versa, said ExOfficio general manager, Brian Thompson.
"We try to position product in a way that's accessible to everyone. One person's adventure might be more extreme than another's, but to us, they're both great," Thompson said.
Everyone, regardless of destination, is buying gear for one reason: they want to be comfortable. Part of comfort is having a working raincoat or blister-busting shoes, and part is having peace of mind. Products as simple as packing solutions eliminate one extra stressor in the life of a traveler. The story brands and retailers need to be telling is how their product is going to make a trip more comfortable.
Harness the Impulse, Market to the Spontaneous Shopper
Adventure Travel Trade Association president Shannon Stowell said that with the mainstreaming of adventure travel, he's seen softer itineraries, a lower percentage of hardcore adventure-seekers, and an increase in first-time adventurers.
That's where knowledgeable staff members come in. Luggage and other essentials draw travelers into the store, where employees have the opportunity to teach the customer about the apparel or accessories available to them and fill in any gaps in their packing — and shopping — lists.
Here, accessories are a key money-maker. Godshaw said the travel company's decision to specialize in smaller bags and inexpensive gadgets has been their secret to success, both in the outdoor world and in the wider travel market.
"Gross margin on accessories [like packing solutions, luggage tags, socks, and adapter plugs] is significantly larger than gross margin on [larger] bags," he said. "We feel accessories should be 35 percent of travel business sales and 40 percent of gross margin."
Capture the Adventure Atmosphere
To recommend accessories or add-ons, retailers need to do their homework first, said Chris Howe, owner and founder of shops Denali and Trailblazer: get know the consumer as an individual, learn about his or her preferences, and figure out the needs of that specific trip. Even better if one of the staff members has been there and has some first-hand perspective on the trials of travel in that area of the world.
A thoughtful store atmosphere can spark those ideas, too.
When Howe was designing two of Denali and Trailblazer's newest locations, he paid a visit to the local lumberyard and bought more than 150 trees to incorporate throughout the stores.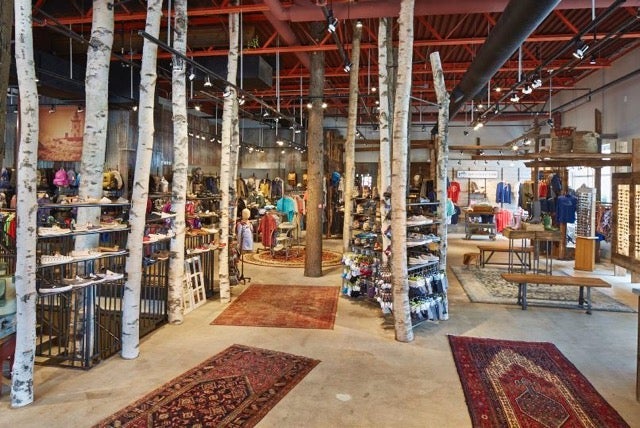 One of Summit Hut's two locations hosts half an airplane, branded "Osprey Airlines," to draw customers into the luggage section. Take a seat, imagine the clouds funneling past your window, and conjure the same butterflies you get when you're coming in for a landing someplace new. When you exit the cabin, maybe you'll grab the suitcase or backpack you know you'll need for that vacation you started planning when you first sat down.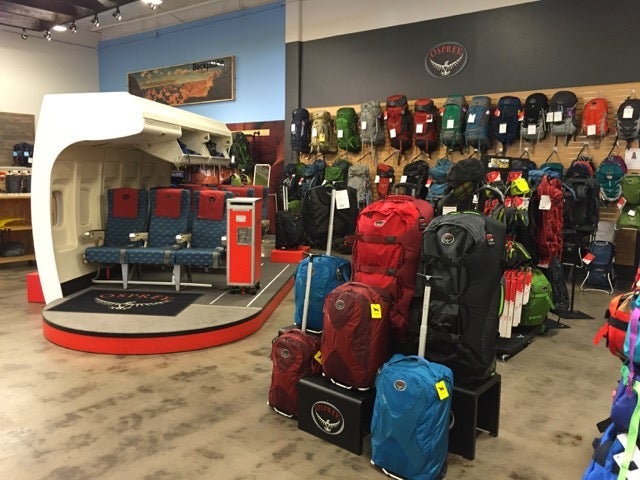 The other Summit Hut features a map riddled with pins, and from each dangles a luggage tag bearing the information of each store visitor's last trip. The engagement strategy works: dozens of customers have taken the bait, signing a tag, leaving a pin and even sending in photos from their expeditions, which Summit Hut features on the store walls.
Go the Distance with Tourism Partners
Brands without a brick-and-mortar presence seldom see their consumers in person, but that doesn't mean they can't interact.
Partnerships are also a great way to extend reach and blend existing fan bases. The Maine Office of Tourism recently partnered with 104-year-old, family-owned apparel manufacturer L.L.Bean to sponsor six Maine adventure travelers and coproduce an issue of The Maine Thing Quarterly.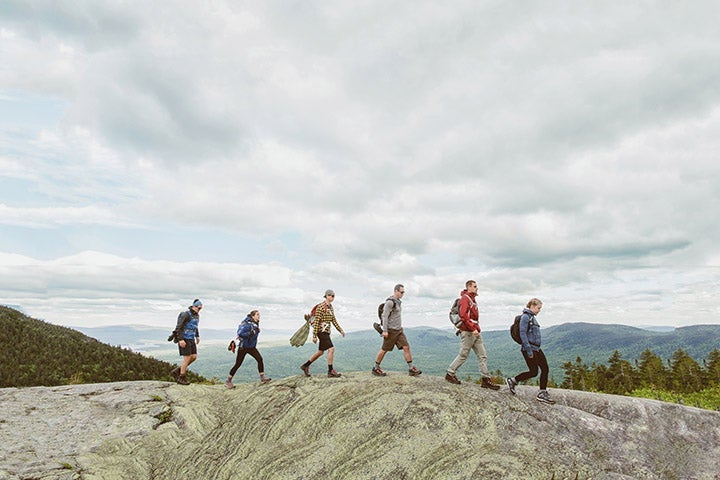 Though this is the first collaboration of its kind for the Maine Office of Tourism, director Carolanne Oulette says such partnerships are trending across the US.
"We're all looking for ways to cross-promote and extend our reach to a greater audience," she said.
Oulette added that seeking out more brands for future partnerships is "definitely" a part of the five-year plan.
Brands and retail shops alike can team up with tour operators to exchange opportunities for exposure. ExOfficio keeps a kiosk for Seattle-based operator Evergreen Escapes in their brick-and-mortar stores to spread the word about trips in the Northwest.
"It's a great cross-pollination," said ExOfficio's Thompson.
Like the marriage of travel retail and outdoor retail, these partnerships represent the opportunity for industry members to join hands and take the jump into uncharted new markets. That is, after all, is what adventure travel is all about.