Outside Business Journal
Smith and Koroyd File Joint Lawsuit Against Burton
The eyewear and headwear icon and one of its ingredient-brand partners have accused the snowsports giant of improperly using their patented technology in certain Anon-branded snow helmets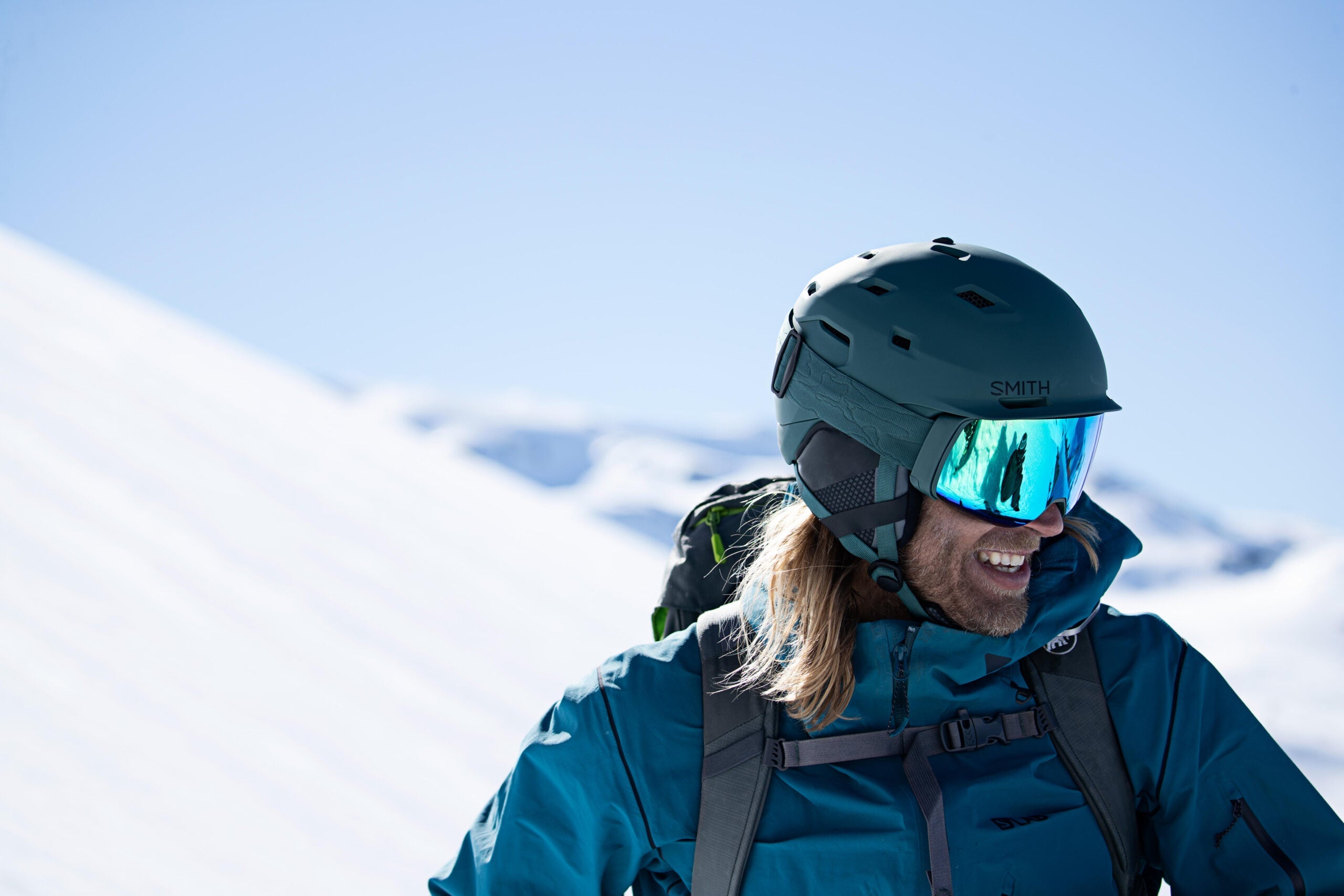 Heading out the door? Read this article on the new Outside+ app available now on iOS devices for members! Download the app.
Smith, the longtime maker of outdoor eyewear and headwear, and Koroyd, one of Smith's ingredient brand partners, have filed a joint lawsuit against snowsports giant Burton for patent infringement.
Smith Sport Optics Inc., based in Portland, Oregon, and Koroyd SARL, based in Monaco, filed the complaint against The Burton Corp. earlier this week in the U.S. District Court in Utah.
The two companies alleged that Burton is improperly using their patented technology in two versions of Anon-branded helmets. Anon is the helmet and eyewear brand that Burton launched in 2001.
According to the complaint obtained by Outside Business Journal, Smith and Koroyd claimed Burton violated their U.S. Patent No.10,736, 373—jointly owned by Smith and Koroyd and referred to in the complaint as the '373 patent—"by selling and importing Anon-branded Logan and Merak snow helmets that incorporate WaveCel technology."
They alleged WaveCel infringes upon their 2013 patent that makes helmets safer for skiing, snowboarding, and biking. Smith and Koroyd further stated that WaveCel "was developed specifically to compete with Koroyd and marketed so as to draft off of plaintiffs' years of combined efforts in blazing a path of innovation in the helmet industry."
"Success Is Threatened by Infringement"
Smith and Koroyd claimed that Burton "began selling ski and snowboard helmets under its Anon brand incorporating plaintiffs' patented technology in direct competition with the patented Smith-Koroyd helmets and over plaintiffs' objections."
They went on to accuse Burton of launching "the Anon WaveCel helmets in a manner calculated to capitalize on and appropriate plaintiffs' goodwill and innovative reputation by co-opting the aesthetic scheme that plaintiffs had been using in marketing Smith-Koroyd helmets—depicting black helmets with cell array structures visible through the helmet's vents in Koroyd's signature green color and black backgrounds."
Moreover, they argued, the "Smith-Koroyd helmets have been a great commercial success, [which] is now being threatened by [the] defendant's infringement."
Smith and Koroyd said in a joint press release: "Burton was informed of Smith's and Koroyd's patent rights, and was asked to respect those rights by not making or selling the accused Anon-branded WaveCel helmets. Burton moved forward with the launch of the Anon helmets, leaving Smith and Koroyd no choice but to pursue the federal court action to protect their intellectual property rights. A second lawsuit brought by Koroyd against Burton in Germany also alleges IP violations based on WaveCel helmets.
"Since 2013, Smith has partnered with Koroyd—creators of the iconic green, open cell technology utilizing welded tubes that crumple instantly on impact—within its helmets to continue the legacy of innovation and design while providing consumers advanced impact protection and superior performance. Together, Smith and Koroyd have invested almost a decade of time and resources into research and development to integrate Koroyd material into Smith products under a unique, patented method."
When reached for comment, Smith's general manager, Francesco Rinaldi Ceroni, issued the following supplemental statement to OBJ about the company's joint lawsuit with Koroyd.
"Smith has pushed the boundaries of innovation and attention to detail for over 50 years," he said. "We take pride in creating trusted products that perform and protect, and our decade-long partnership and investment with Koroyd exemplifies our commitment to advancing equipment that enhances the consumer experience. We're dedicated to protecting our technologies, our craftsmanship, and the integrity of our brand."
Smith, Koroyd Seek Injunction and Damages
Formed in 2010, Koroyd produces safety material for bicycle and snow helmets (and other products). Its patented technology is based on "welded tubes [that] crumple instantly on impact, absorbing maximum force in a controlled manner, minimizing energy transferred to your head." 
The company said its technology is featured in "six of the top 12 grossing helmets by US$ sold during the North American season 2019/2020, and is available in circa-29 percent of all snow helmets sold over 100 US$ in the North American market."
"Our business is structured in such a way to inspire transformation and innovation throughout our entire group," said John Lloyd, founder and managing director of Koroyd. "Through our long-term R&D investments we have consistently delivered unique safety solutions which offer a significant performance advantage compared to legacy and emerging products, and have become the trusted technology partner to the leading brands in a diverse range of industries. 
"Copycat products offer little advancement for the end consumer and impede innovations for all. This action is part of our global strategy to enforce our registered rights. The protection of intellectual property encourages innovation, copying product reduces innovation and, if rewarded, discourages research and development. We will continue to maximize our contribution to the sports and safety segments and protection of people pursuing their passions and facilitating them to experience life to the fullest."
Smith and Koroyd are seeking relief in this matter that includes a permanent injunction against Burton that would prohibit the company "from any further direct or indirect infringement of the '373 patent through making, using, offering to sell, selling, or importing the infringing Merak and Logan products and any other product that infringes the '373 patent."
The companies also seek "damages caused by defendant's infringing actions," including "enhanced damages and all attorneys' fees and costs incurred by plaintiffs in this action." In the complaint, Smith and Koroyd also "demand a jury trial on all issues so triable."
When reached for comment, Burton issued the following statement: "Burton was just served this lawsuit yesterday, so we need time to evaluate it."
Trending on Outside Online