Outside Business Journal
Supply Chain Crunch: How Outdoor Brands Are Coping with Delays and Disruptions
How brands are managing port delays and other shipping slowdowns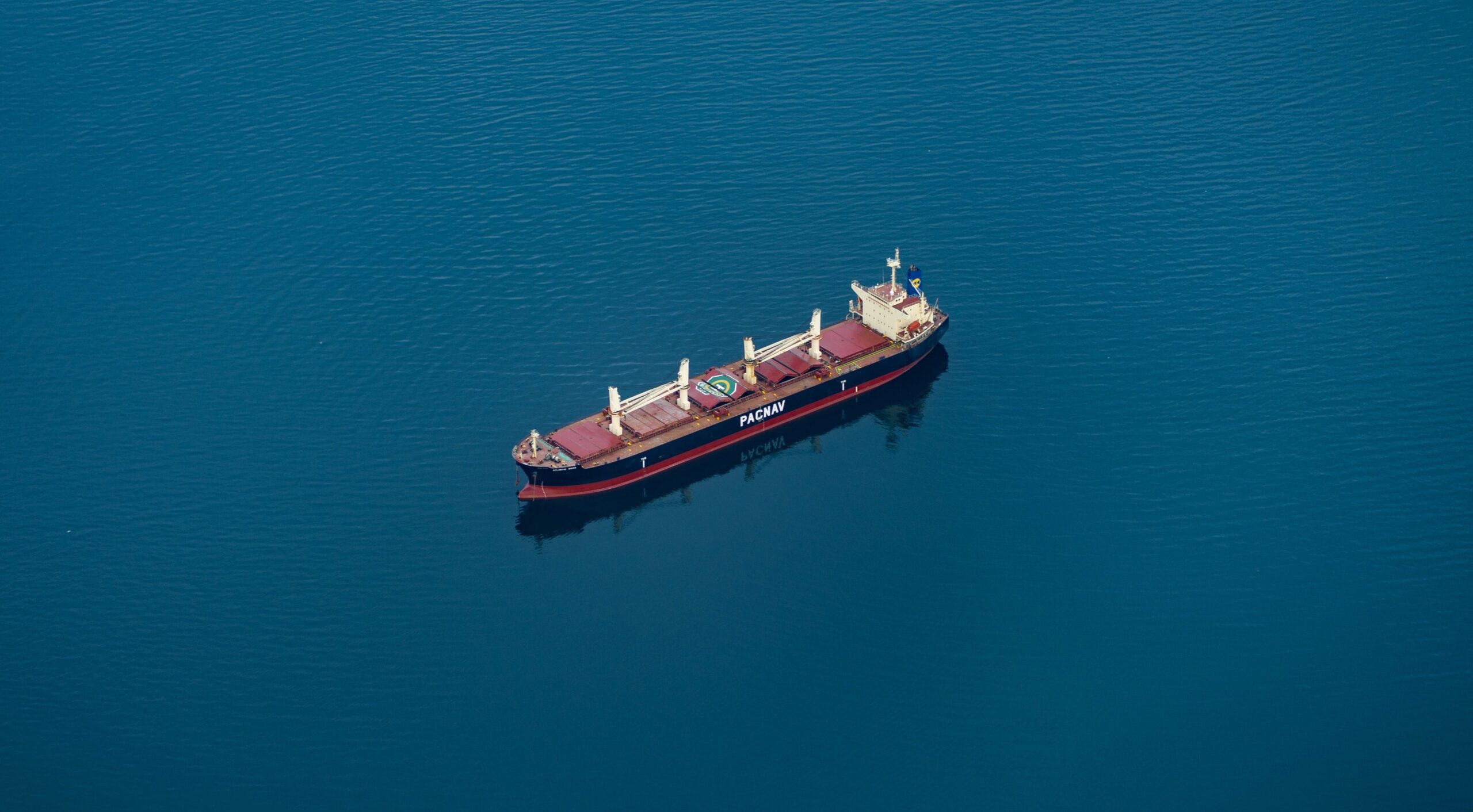 Heading out the door? Read this article on the new Outside+ app available now on iOS devices for members! Download the app.
The COVID-driven cycling boom was a blessing for Thousand, the Los Angeles-based accessory brand that Gloria Hwang founded five years ago. More people hopping on their bikes meant more helmet sales, and Hwang, the company's CEO, ramped up production in response to the demand.
But global supply chain snags have put the brakes on Thousand's business, turning this spring into a season of discontent.
Those helmets that Thousand should be selling to a growing number of cyclists hitting streets and trails? They might be sitting on a cargo ship somewhere in the Pacific Ocean within sight of the California coast. Or they could be languishing on a port dock in Long Beach or Los Angeles. Maybe they've been loaded onto a train or truck that's now idled inside an intermodal yard. Or perhaps they haven't even left Asia because freight forwarders are waiting for the backlog of goods entering the U.S. to clear.
Wherever those helmets are—Hwang can't track them in real-time—they're not reaching her company's warehouse, nor Thousand's customers, when they should.
"We usually see 30-day lead times from the factory to when it arrives at our warehouse. Now we're seeing 60 days, plus," Hwang told Outside Business Journal. "For us, this is pretty critical. If you look at our website right now, we're out of stock of basically everything. We were expecting multiple containers to hit our warehouse by now to replenish our supply and kick off the peak season. What's happening in Long Beach, specifically, but also around the world with supply chains—it's pretty unprecedented."
A Global Problem
The word "unprecedented" has been thrown around a lot in the last year, but while supply chain snarls are nothing new, this one particularly stings. As the world eyes the end of the pandemic and global economies rebound, the busiest ports in the U.S. are being overrun due to a surge in purchased goods. Companies that manufacture in Asia and sell into North America are especially feeling the squeeze.
Not only have container ships been parked off the coast of California for longer than normal, but Covid safety measures for longshoremen have limited the timely movement of goods. An ongoing truck driver shortage has stymied last-mile deliveries.
"I've never seen anything like this," Lars Mikael Jensen, head of Global Ocean Network at the shipping company A.P. Moller-Maersk, told The New York Times recently. "All the links in the supply chain are stretched. The ships, the trucks, the warehouses."
Toss in a recovering economy, the arrival of stimulus checks and tax refunds, a spike in ecommerce, and even some one-off issues—like the recent Texas snowstorm or the giant container ship getting stuck outside the Suez Canal and rerouting global shipping lanes—and it's easy to see why ports of entry are experiencing severe logjams.
Manufacturers' inability to supply retailers' and consumers' demand has become a pain point for almost all industries. It's hitting everyone, even multibillion-dollar giants like Nike, which blamed its recent quarterly earnings miss on supply issues. That doesn't bode well for smaller brands like Thousand.
"When you hear that Lululemon or Foot Locker also can't get the containers delivered, you certainly don't expect to get prioritized over those guys who have also been waiting for their shipments," Hwang said.
Impact on the Outdoor Industry
Brands across the industry are hurting from the delayed shipments and saddled with increased costs as they try to tap into demand for footwear, apparel, and equipment.
"We use the same shipping lines and the same containers that everybody else in the world uses, and we're subject to the same challenges of those containers being stuck and there not being enough containers," Erik Burbank, vice president of Keen, told OBJ. "We're continuing to leverage not just our U.S. factory, but all of our factories so that we can try to manage through these issues. Part of the challenge, however, is that global supply chains are completely interwoven."
Evan Horenovsky, the supply chain and operations manager for Oberalp North America—the Boulder, Colorado-based parent company of Dynafit, Salewa, Wild Country, Pomoca, and Evolv—says his brands have also been impacted by the port slowdown.
"Our new assortment launches have been delayed by many weeks while we have done our best to understand and adapt to the situation," he said. "On the positive side, part of the delay is caused by the shift in consumer behavior and the incredible growth that we are seeing in parts of the outdoor industry. I am hopeful that as the shipping lanes normalize, we will still see this increased demand for our products, and our businesses will be healthier in the long run."
Normalization is everyone's hope, but in the meantime, brands are paying more to ship their cargo from Asia to North America, says John Sears, vice president of Salt Lake City-based Gregory Mountain Products. Sears estimates that his company is "seeing costs from three to five times the normal container rate."
"There is a mixed bag of hazy forecasts on when the container shortages, inflated costs, and port delays will let up, anywhere between early summer and late fall," he said. "So as we roll into the spring '22 selling season, this becomes a challenge for the industry to determine pricing for next year and how much of these new costs need to be passed on to the consumer."
At the very least, Gregory—which is owned by Hong Kong-based Samsonite International SA—has the benefit of a solid forecasting process that's proven critical recently.
"Happy to say our team at Gregory anticipated this scenario over six months ago, so we'll be able to get our consumers the product they want to get outside this spring and summer, which is what matters most," Sears said.
Is American Manufacturing the Solution?
Of course, some brands aren't having any trouble getting consumers the product they want because they don't rely on port operations to run their businesses. Brands whose goods are made in the U.S. are benefiting from the current situation, says Wayne Ostrander, co-owner of Mesquite, Texas-based cooler brand Taiga.
Ostrander's company "sources almost exclusively within 200 miles" of its Dallas-Fort Worth headquarters. "We keep everything pretty close to home, which is purposeful so we can avoid problems like what the industry is seeing," Ostrander told OBJ. "One of the things that we pride ourselves on is being able to deliver custom units quickly. If you stretch your chain out, you just can't accomplish that."
Business was booming before port congestion began impacting its customers—Taiga is doubling its warehouse square footage and increasing production—but problems at U.S. ports seem to be accelerating the company's sales.
"We're getting more opportunities and more conversations than last year," Ostrander said. "And we expect that to continue as the problem worsens. We're up roughly 15 percent for the year already, and port congestions should help us grow even more."
Decked is another company benefiting from American manufacturing, says Greg Randolph, vice president of marketing. The adventure vehicle accessory brand makes "99.9 percent of its products in the U.S." and produces only one accessory, a bag that fits into its drawer system for trucks, in Vietnam.
The company, whose outdoor consumer base is about 30 percent of its overall market, has been booming this year as more people look to outfit their vehicles for camping and overlanding. With as much growth as Decked has experienced, Randolph is thankful that the company primarily manufactures domestically. The company couldn't afford to have components sitting out at sea.
"I think our business would have tanked if we were made overseas," Randolph said. "One, the product is the size of a bathtub. It weighs 220 pounds in a carton, and I don't know how we would possibly be getting that volume of product from overseas given what's going on."
Adaptability Is Key
Outdoor brands are rightly focused on designing and selling great gear that helps people better enjoy their hikes, ski tours, and walks in the park. But when crises such as port congestion emerge, companies are reminded that supply chain and operations employees are just as important as product and category managers. Hwang says she hasn't spent so much time fretting about logistics since the company established a global distribution network after its initial launch.
"In five years, I don't think we've ever had bigger logistics conversations at the company," she said. "We've never needed to."
Like others, she is now looking at alternative options for getting Thousand's products to the U.S. without lengthy delays. Even if this backlog eases—and some say that won't happen until at least summer—she knows it's a problem that could easily recur.
One option involves rerouting shipments to different ports on the West Coast—Oakland or Seattle in the U.S., Vancouver or Prince Rupert in British Columbia. The problem with that solution is that, depending on the location of a company's distribution center, time and hassle are added with increased rail and road movement.
Sourcing domestically also presents challenges. While some U.S.-made brands have found their groove with manufacturing stateside, some rely on foreign suppliers for specific components, leaving them susceptible to these issues. Changing suppliers is never easy, something brands discovered amid the trade war of the last few years, and many brands also view their factories as trusted partners. Traveling to various facilities to scout new options has been, and remains, quite difficult. 
"We were looking at diversifying our manufacturing base two years ago, but COVID upended those plans," Hwang said. "It's hard to move to a new factory when we can't travel there to set it up as a new partner."
While analysts predict this supply chain disruption will eventually pass, it's another headache that's forced brands to think about their entire operation. Do they secure a new shipping lane? Do they rethink sourcing or third-party logistics? Do they pursue some combination of options? 
Answering these questions can be as frustrating as moving a 200,000-ton vessel that's stuck in the mud.
"Everything is on the table," Hwang said. "The name of the game is adaptability to this situation. It's always about trying to understand what we need this month, next month, and beyond so we can get inventory to our retailers and keep our supply chain partners and customers happy."