Outside Business Journal
Sponsor Content: Terramar
Terramar: The Quiet Innovator
Terramar was the first outdoor company to make silk baselayers, and it's still pioneering new performance technologies. You could be forgiven for not knowing: this brand doesn't make a lot of noise, just a lot of good products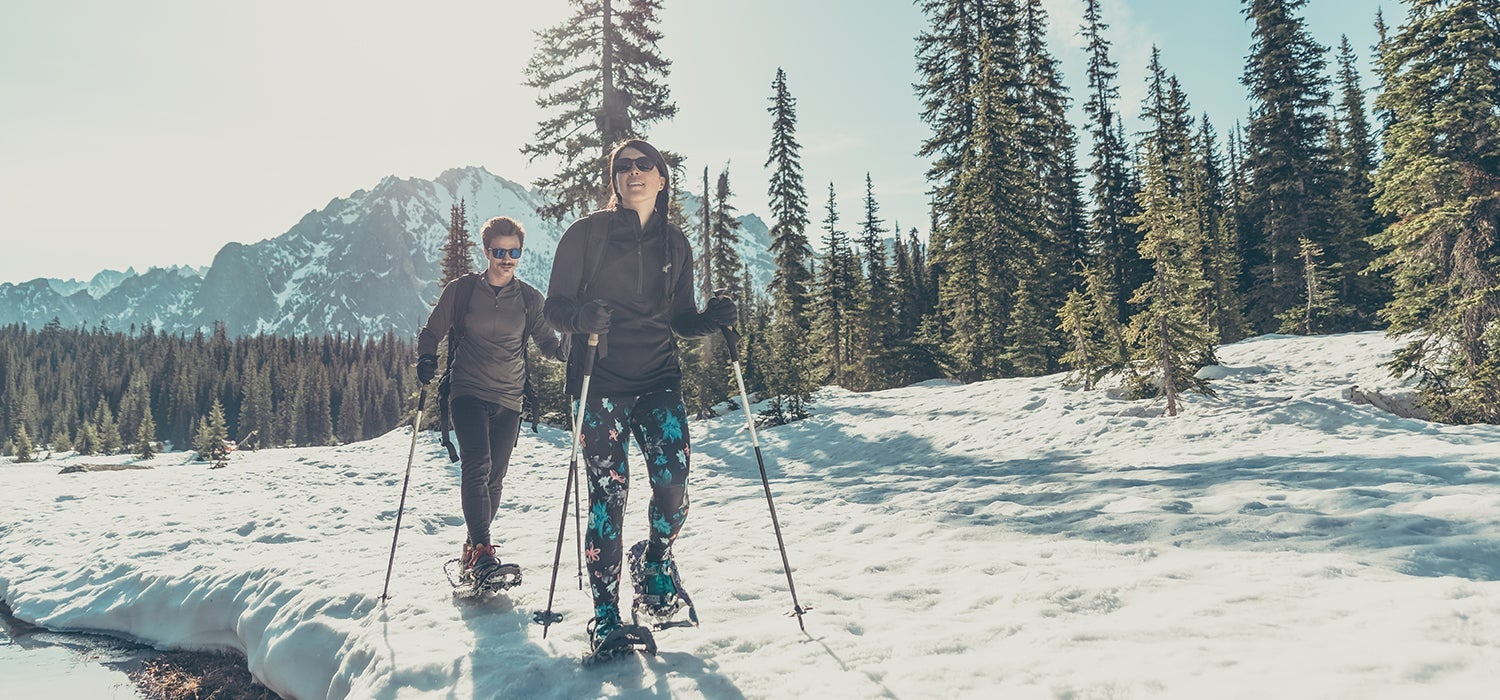 If Terramar was a national park, it would be Capitol Reef. The Utah gem doesn't get a lot of fanfare compared to its neighbors, but it conceals some of the best redrock scenery in the southwest. In a similar way, this apparel company has been engineering some of the most innovative performance fabrics for more than 40 years, thanks to a quiet commitment to obsessive research and testing. It introduced the outdoor industry to the dazzling powers of silk (which feels warm in cold conditions, cool in hot climates, and wicks sweat superfast). Terramar designers view their products as gear, rather than apparel made of "just" fabric. Consequently, Terramar is re-engineering wool with a Matrix Merino fabric that won DriRelease's Innovation Award in 2018.
Didn't hear about that award? Not surprising. Terramar spends its energy developing new technologies rather than crowing about them.
Take Climasense, for example. A Terramar exclusive, Climasense infuses synthetic or wool fibers with minerals that help the material wick sweat faster. "On a micro-scale, these minerals create more surface area to absorb more moisture," explained Benjamin Smith, Terramar's Fabric Development and Innovation Director. The infusion lasts the lifetime of the garment. And while other companies also apply minerals to their fabrics (such as silver to inhibit the growth of odor-causing bacteria), Terramar's unique approach pairs mineral infusion with a two-sided fabric structure that maximizes the minerals' ability to tame sweat. "The inner side is better at absorbing moisture, while the outer side spreads it out for evaporation," said Smith.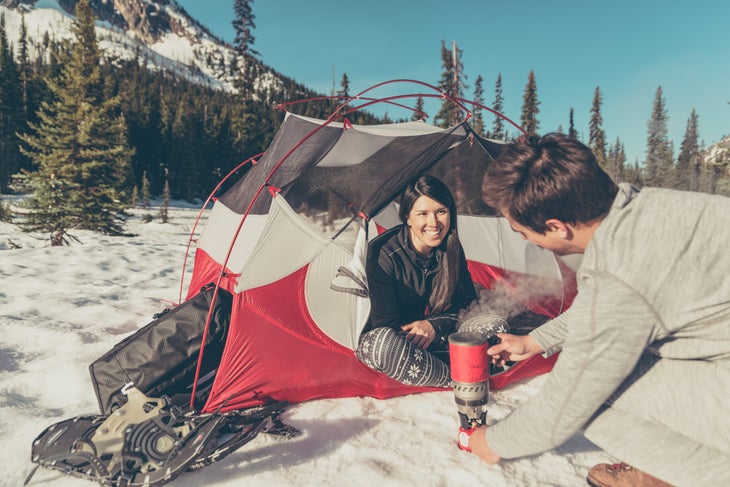 Other technologies exploit sustainable processes. Fabrics in the Performance Series utilize recycled polyester, and some pieces across all lines use dope-dyed yarns (in a process that requires less water).
But it's Terramar's skill with two-sided fabrics that really sets it apart. Its Matrix Merino fabrics also use two-sided fabric construction. The gridded interior combines fleecy, insulating squares of polyester with air channels that move excess heat and moisture. The exterior is a blend of Drirelease wool and polyester in a smooth knit structure that dissipates sweat. The duality is what earned DriRelease's Innovation Award.
"We have always been impressed with the lengths that Terramar goes to pursue innovation," said Lee Thompson of DriRelease. So when Smith approached DriRelease about using its yarns in a two-plated structure (in which the inner side uses a different texture and makeup than the outer face), Thompson was enthusiastic—because his company had just completed a study illustrating the benefits of layering fibers and treatments rather than combining them into one uniform fabric. "Terramar's air-channeling system is a great complement to DriRelease yarns that are engineered to move moisture more effectively," Thompson said.
The Matrix Merino line uses two-sided fabric structure in midweight pieces intended for cold-weather sports. But lightweight garments, such as the Transport Merino tights and crew neck, also exploit two-sided fabric construction—only these versions enlarge the air channels to create a super-sheer, air-permeable material. That makes them ideal for high-exertion activities in moderate temps.
Terramar knows plenty about its products' effectiveness in varying climates, because it tests them at multiple temperatures. "We actually see how our fabrics react at 32 degrees and 68 degrees, which are specific parameters a baselayer encounters in the real world," explained Smith. "Most of our competitors are testing their fabrics at a single temperature. But we want to know, does this technology work for its intended scenario?"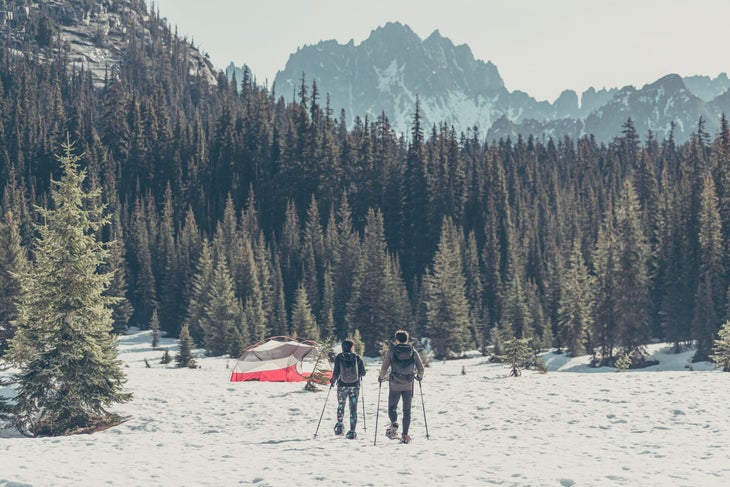 Terramar's quiet innovation doesn't just stop at the garment level. They've also developed a color-coded "baselayer calculator" to answer a long existing question when it comes to this category of outdoor garment: What level should you buy? The calculator lets shoppers pair their anticipated exertion level with an expected temperature to find the garment weight they'll need. For example, the 4.0 "extreme weight" baselayers feel comfortable at 0 degrees during low-output activity, and -15 degrees during intense exertion.
The calculator is part of Terramar's ongoing mission to create products that are accessible, not elitist. Pricing is another aspect of the company's populist appeal: Terramar is able to offer innovative products at affordable prices because of the brand's long-standing relationships with fabric suppliers (which give Terramar "friend" deals). Product developers also try to exploit less-costly manufacturing methods: Climasense, for example, doesn't require a separate stage in the construction process, so it's less expensive than treatments that impose additional steps.
Terramar also makes sure that its products serve a wide spectrum of users and body types. Several lines come in expanded sizing—the men's recycled polyester Thermolator pieces are offered in Small to 3XL, while some Cloud Nine women's models extend to 3X.
"We really strive for inclusivity with our product," explained Shannae Nitti, Terramar's Senior Brand Manager. "Everyone can wear our baselayers, regardless of what the outdoors is to them."
Think of it as innovation for the people—at a price everyone can afford. There's nothing quiet about that.