Outside Business Journal
The Best New Gear Coming in Fall/Winter '22
We've compiled the 50 best products of next season, ranked by more than 100 retailers, gear testers, and outdoor enthusiasts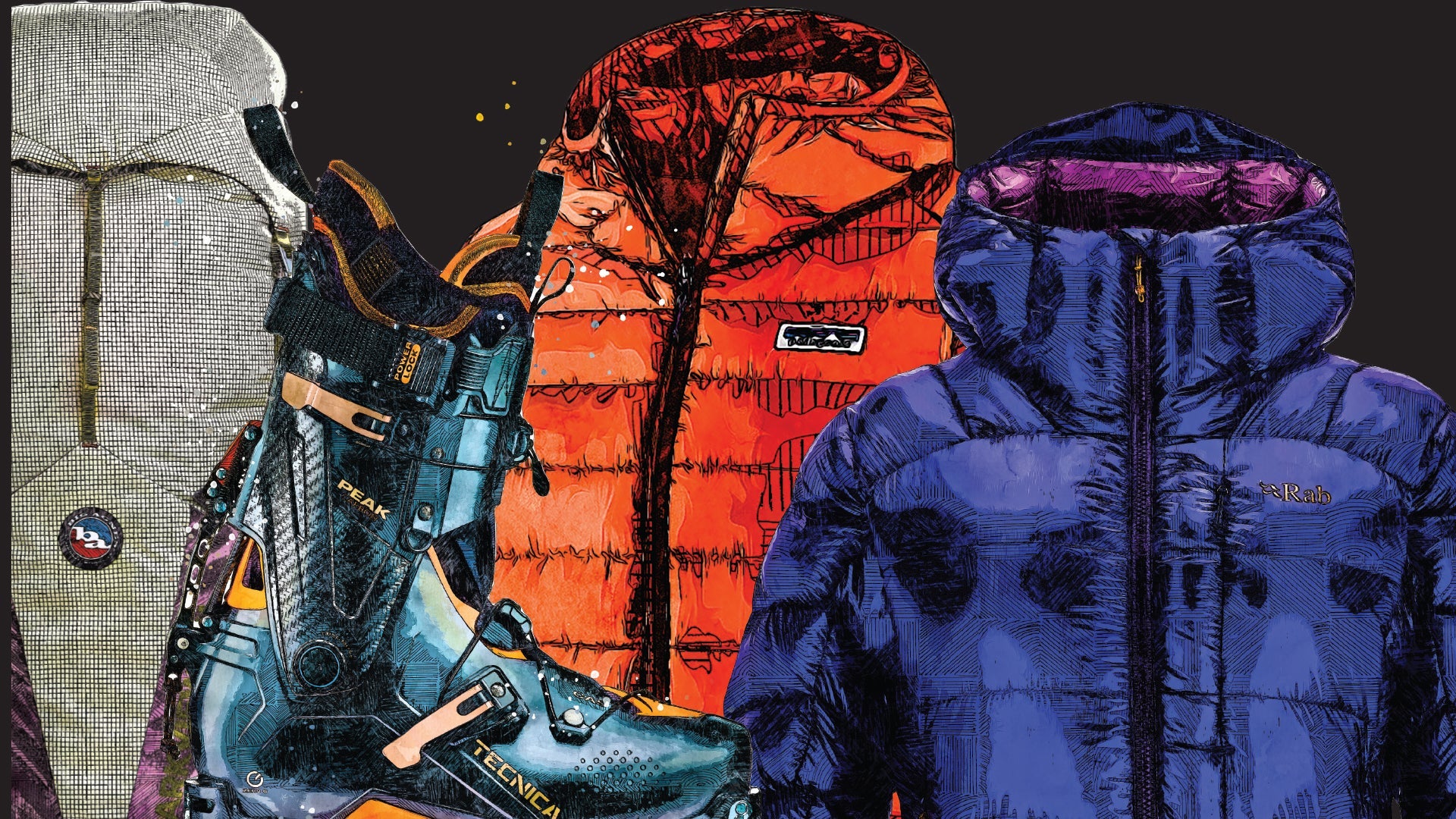 Heading out the door? Read this article on the new Outside+ app available now on iOS devices for members! Download the app.
Combing through 243 submissions for the coolest gear of Fall/Winter '22 is not unlike postholing through unconsolidated snow: we spent weeks slogging through specs, photos, videos, and emails with PR reps.
Here's what we noticed: gear just keeps getting more innovative—and, often, more expensive. Inflation is rising at its fastest pace in a generation, after all. Prices ranged from $2.99 for a hydration mix to $14,500 for a bike. Some categories had a plethora of submissions (we're looking at you, shoes and apparel), while others had a dearth (where's the ski and snowboard equipment this year?).
With submissions up this year, we needed help making final decisions. We combed through mountains of entries, winnowed the list to 64, and then tapped the opinions of internal editorial staff, a panel of trusted gear testers, and consumers drawn from the pool of Outside+ members. Each voter ranked the products on a scale from one (zero interest) to ten (high stoke), and then we tallied the totals to come up with the top 50 picks. To provide some transparency, we've indicated the top three picks (according to average scores) among each voting group.
Bottom line: there's a ton of exciting new stuff launching this season. Here are the 50 most coveted products, ranked.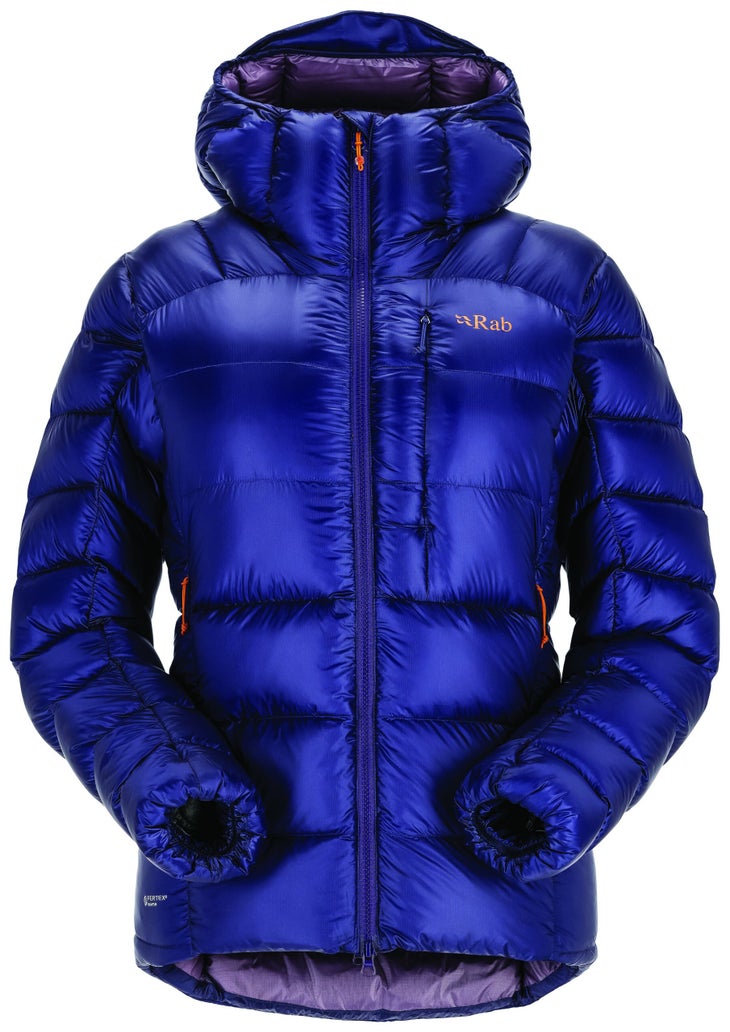 1. Rab Mythic Ultra Jacket
Ranked #2 among testers 
MSRP: $475
The promise: This featherlight puffy retains warmth even on the longest, coldest, and wettest days.
The deets: An aluminum-coated lining behind the interior fabric reflects body heat back to skin, while 900-fill, dry-treated goose down (with a hydrophobic finish) keeps out the cold. Offset baffles around the torso trap warmth around the core and provide more mobility through the arms. Even better: it's under nine ounces.
---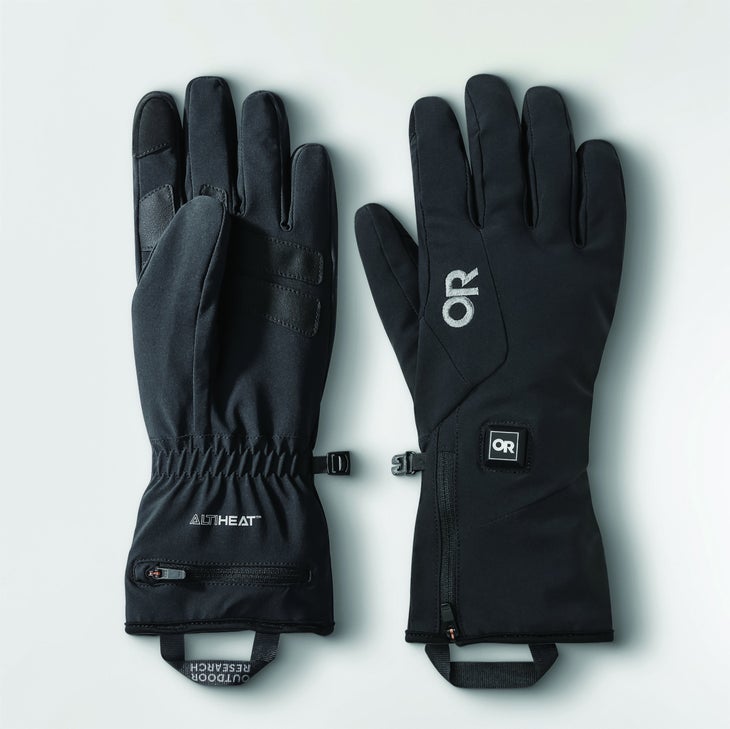 2. Outdoor Research Sureshoot Heated Softshell Gloves
Ranked #1 among testers
Tied for #2 among Outside+ members
MSRP: $259
The promise: Balance warmth and dexterity with these gloves.
The deets: With three heat settings and touchscreen-compatible fingertips, these battery-powered gloves leave little threat of cold digits. The nylon-spandex blend provides two-way stretch, while the fleece lining and elasticized, gusseted wrists seal in warmth.
---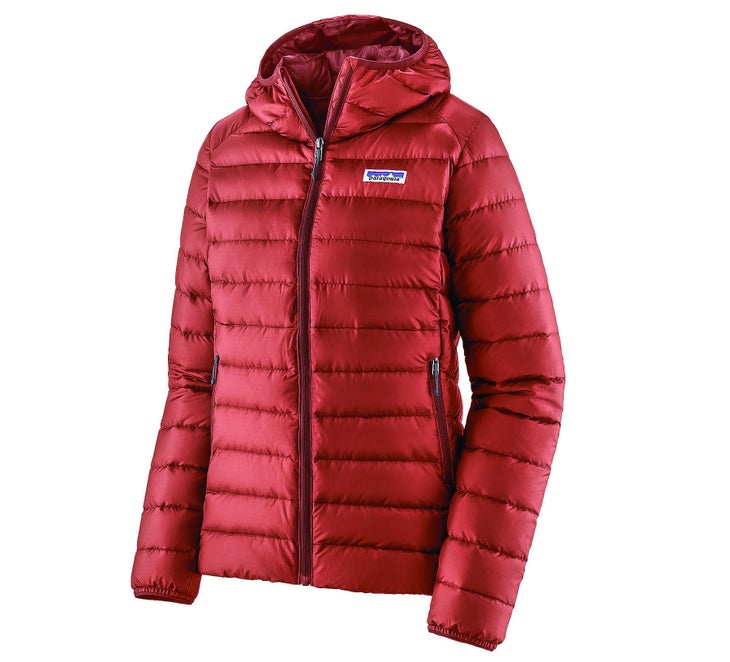 3. Patagonia Sugar Down Hoody
Tied for #2 among Outside+ members
MSRP: $329
The promise: It's a first in the industry: a biobased insulated jacket.
The deets: The 12-denier polyester shell and liner fabric are made from renewable sugarcane fiber instead of petroleum. The material performs identically to standard polyester in terms of water resistance and durability, and the 800-fill virgin goose down is responsibly sourced. Even the zipper and zipper pulls are eco-friendly, with 30 percent of their polyester coming from sugarcane.
---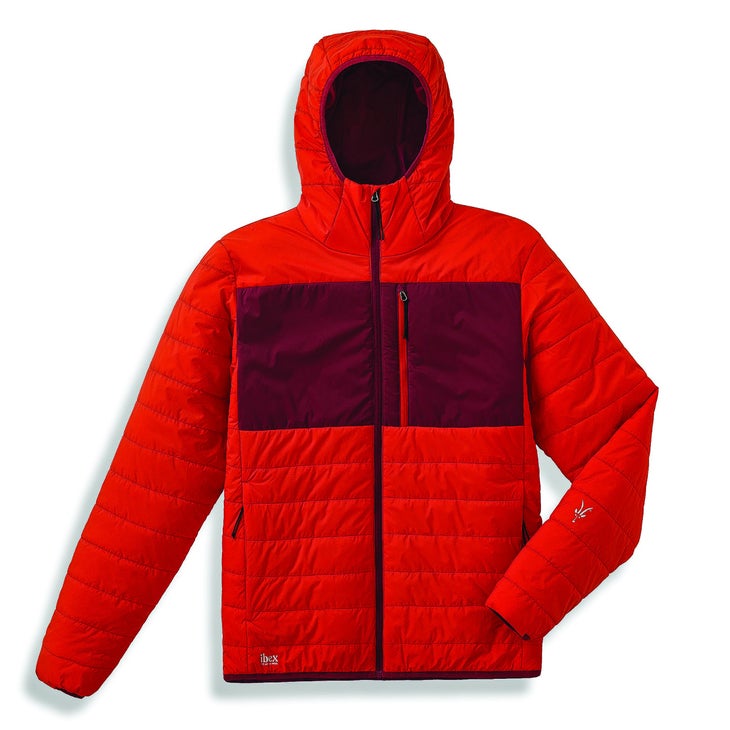 4. Ibex Wool Aire Jacket
Ranked #3 among testers 
MSRP: $285
The promise: A puffy jacket that stays warm for life.
The deets: In contrast to down or synthetic jackets, this one is insulated with 90 percent merino wool. Unlike down, wool doesn't lose loft when wet. And unlike polyfills, it doesn't break down over time. Add to that a 20-denier, wind-proof and water-resistant nylon shell, and you get a high warmth-to-weight ratio in an 11.4-ounce package. Sustainability bonus: the fabric is PFC-free and bluesign certified.
---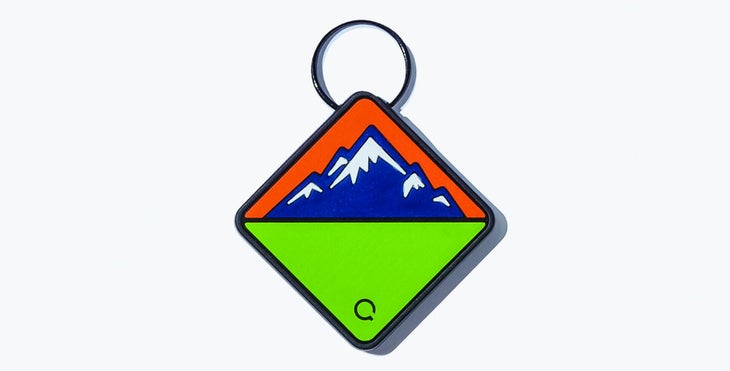 5. Qual Traq Bluetooth-Enabled Trackable Dog ID Tags
Ranked #1 among staff members
MSRP: $50
The promise: Find Fido without loading him down with a bulky GPS device.
The deets: This clever ID tag contains a tracking device in a silicone ring. The tracker then pairs to a smartphone via Bluetooth. The battery can survive an hour submersed in water, and it lasts up to two years.
---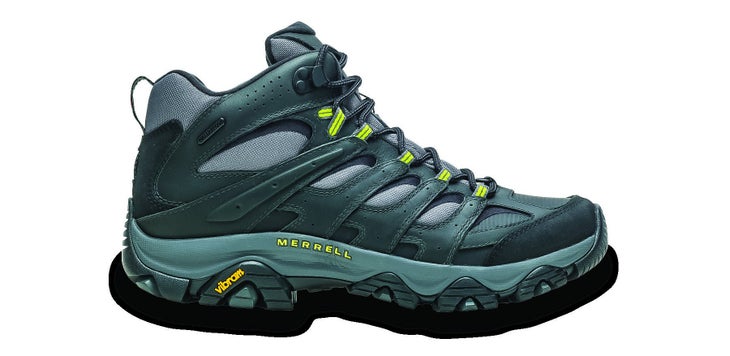 6. Merrell Moab 3 Mid Thermo
MSRP: $160
The promise: Merrell's number-one hiking boot gets a winter upgrade.
The deets: Between the 200 grams of PrimaLoft Gold Eco Series insulation and the grippy Vibram Icetrek outsole, this boot has been redesigned for the fourth season. But feet won't get too sweaty, either: the proprietary waterproof membrane seals out water, but lets moisture vapor escape.
---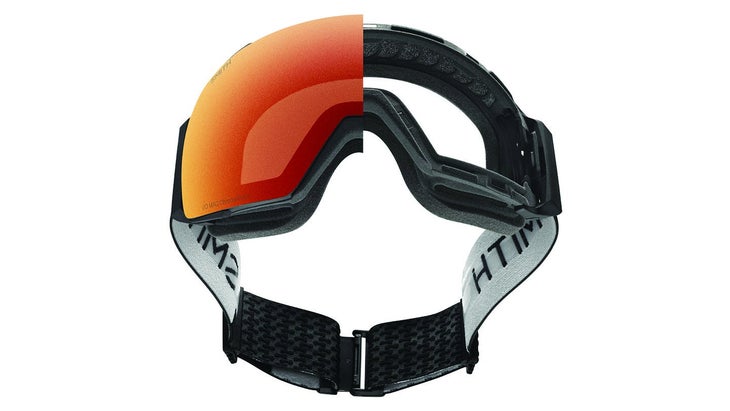 7. Smith I/O Mag Imprint 3D Goggle
Ranked #2 among testers
MSRP: $450
The promise: Faces come in all shapes and sizes, but these goggles are always a perfect fit.
The deets: Each pair is built based on a custom, 3D-printed scan to match the exact specs and contours of the user's face. Customers can also personalize their choice of lenses and straps. The foam-to-face fit eliminates light leaks, air gaps, and hot spots for the widest possible field of vision.
---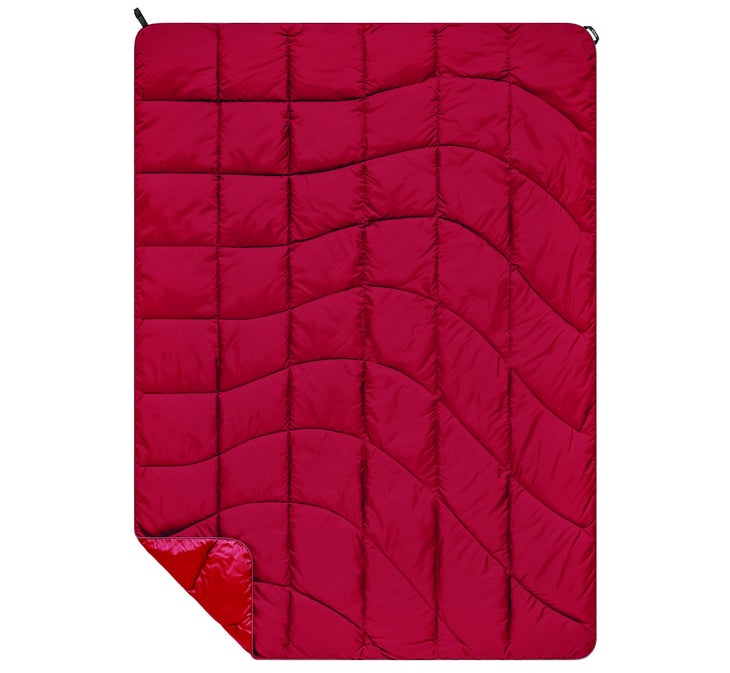 8. Rumpl Nanoloft Puffy Travel Flame Blanket
Ranked #1 among Outside+ members 
MSRP: $149
The promise: Go ahead, get close—no embers can ruin this camping blanket.
The deets: This blanket is woven with a proprietary fire-resistant fiber, which is blended with cotton and polyester for softness and can withstand ten seconds of flame exposure without melting. The blanket is also machine washable (washing doesn't diminish fire resistance).
---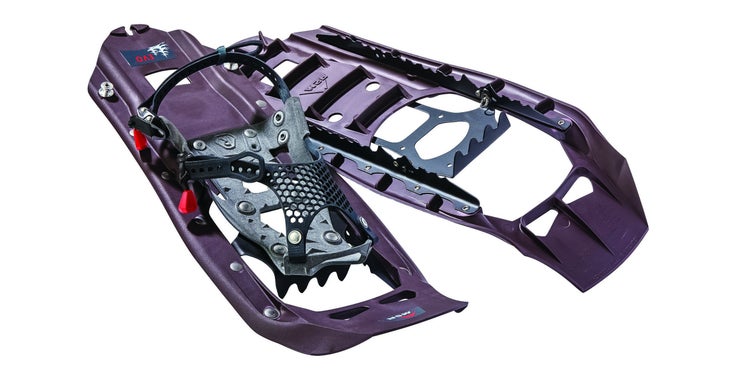 9. MSR Evo Trail Snowshoes with Paraglide Bindings
MSRP: $150
The promise: Bindings that offer a perfect blend of comfort, ease, and security.
The deets: These spiderweb-like bindings wrap your boot without pinching. Two rolling buckles secure the webbing and straps around the foot and ankle, while the stretchy mesh eliminates pressure points. As for the 'shoe itself? Steel traction rails molded into the deck provide unparalleled grip on steep trails.

---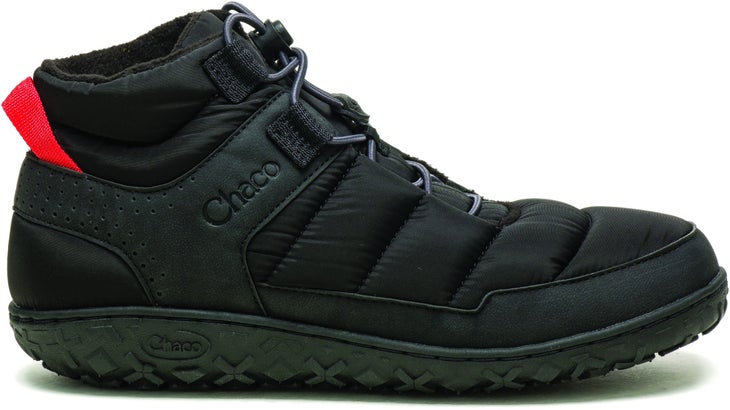 10. Chaco Footwear Ramble Puff Lace
MSRP: $90
The promise: Camp booties that can actually handle rough terrain.
The deets: Just like your favorite mountain athlete: rugged on the outside, soft on the inside. This 14-ounce pair of slippers boasts a beefy foam-rubber outsole with three-millimeter lugs, a water-resistant nylon exterior, and a bungee lacing system. Inside, feet cozy up to quilted synthetic insulation and a soft fleece lining. It might just be the last winter camp shoe you'll ever need.
---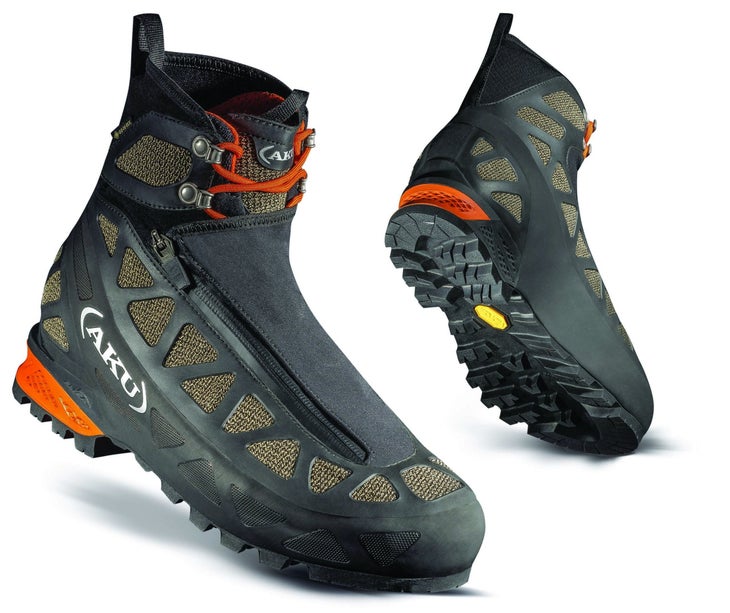 11. AKU Croda DFS GTX
Ranked #2 among staff members
MSRP: $400
The promise: These mountaineering boots are shockingly lightweight.
The deets: Thanks to a lighter, slimmer Vibram outsole—that still provides necessary stability and grip on ice and snow—this pair barely hits three pounds. The Kevlar upper coupled with an elasticized structure resists both impact and abrasion while providing freedom of movement. The boot is designed to fit both traditional and semi-automatic crampons.
---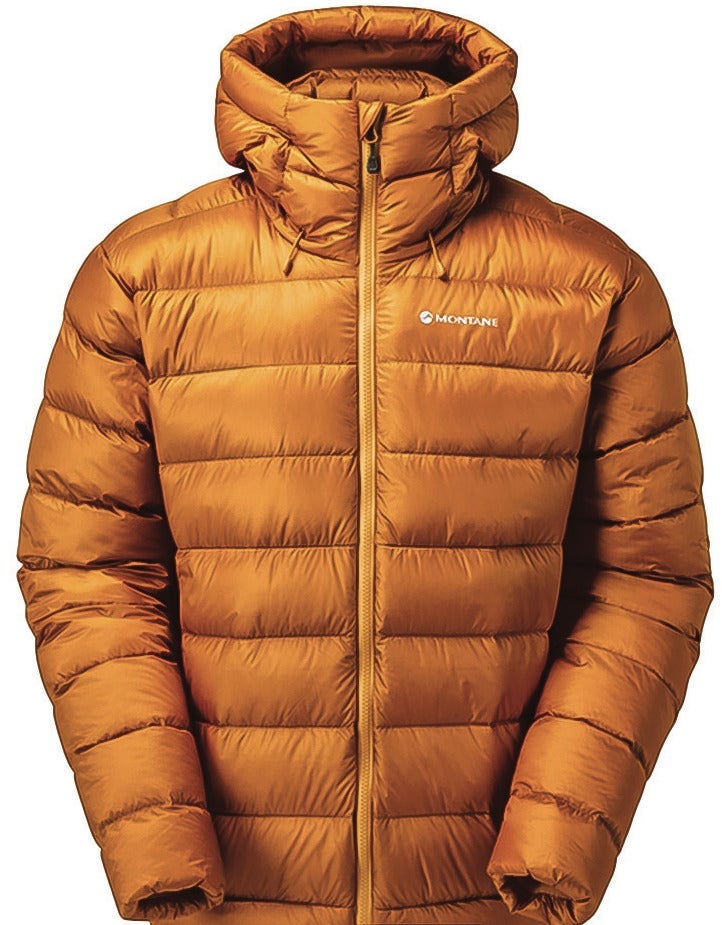 12. Montane Antifreeze XT Hoodie
MSRP: $399
The promise: This midlayer alpine jacket offers exceptional warmth for its weight.
The deets: The 100 percent recycled Pertex Quantum Eco outer shell is packed with 750-fill, dry-treated down for a total weight of 16 ounces. Yet it doesn't skimp on alpine-ready features: a climbing helmet-compatible hood, two-way front zipper, high insulated collar, and three zippered pockets complete the piece.
---
13. Teren Designs Campfire Jacket
MSRP: $400
The promise: You may never need to patch this stylish insulated jacket.
The deets: Heat-resistant aramid fibers—the same material found in ballistic-rated body armor—allow this burly, two-pound jacket to withstand everything from campfire embers to driving rain to demanding bushwhacking, giving it the protection of a hardshell with the breathability of a softshell. The exterior includes additional wool-based Lenzing fibers for added softness, and the hydrophobic PrimaLoft Gold insulation (made from 75 percent post-consumer recycled water bottles) adds warmth.
---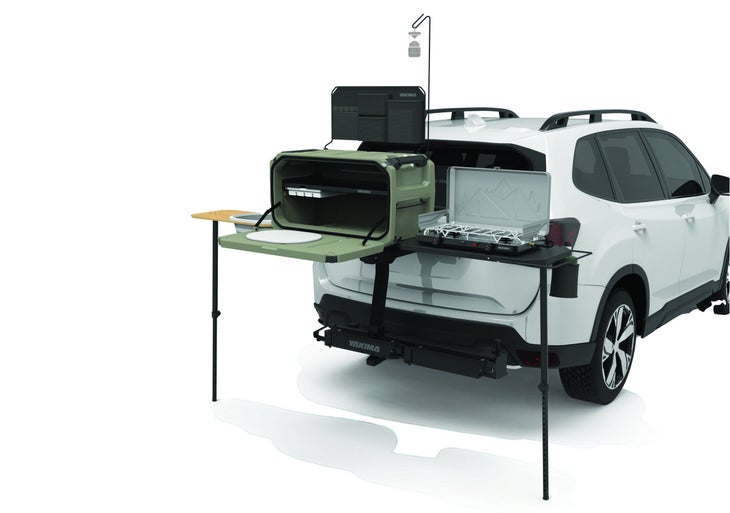 14. Yakima EXO Openrange Deluxe
MSRP: $1,199
The promise: This roadworthy storage box unfolds into a camp kitchen.
The deets: Made of impact-resistant plastic, the box can live inside a vehicle or attach to your trailer hitch via Yakima's EXO connector system. The all-in-one design will fit your whole cooking kit, and deploys into a fully functional kitchen with tables, a cutting board, a collapsible water station, and lantern hooks.
---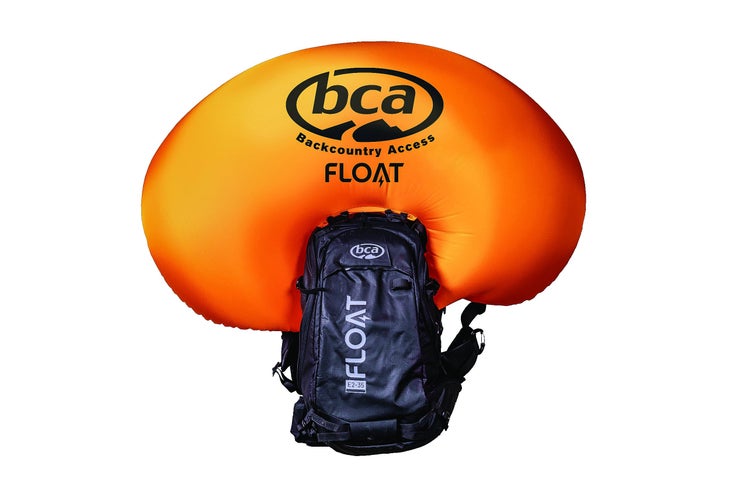 15. Backcountry Access Float E2-35 Avalanche Airbag
MSRP: $1,300
The promise: Defend against disorganization and avalanches with this efficient ski pack.
The deets: The airbag inflates using a supercapacitor, which powers the compressor using magnetic energy rather than a chemical reaction (upshot: you can take it on a plane). It deploys faster and more reliably than standard tech, even in temps down to -30°F. The 35-liter pack also sports pockets and a side compartment for hassle-free gear management on the fly.
---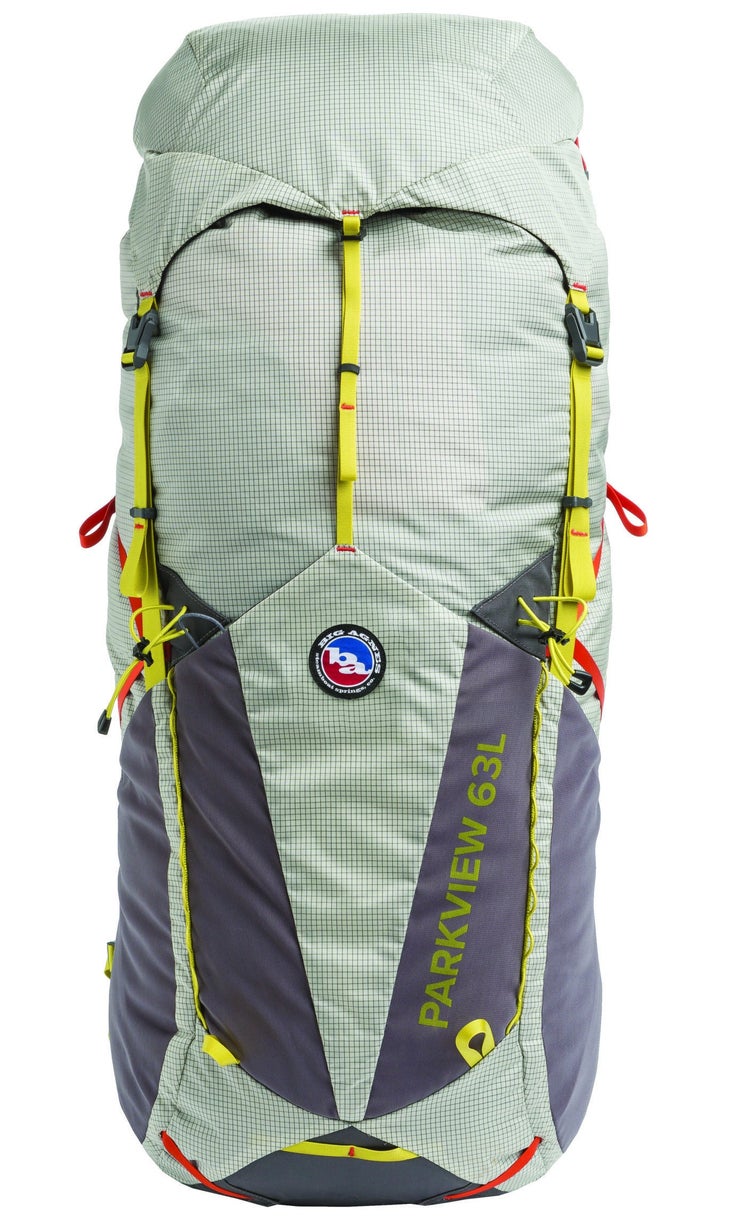 16. Big Agnes Parkview 63 [M's] and Garnet 60 [W's]
MSRP: $300
The promise: Big Agnes treks into the pack category with a commitment to recycled fabrics.
The deets: Besides being built with 85 percent recycled fabrics, the pack reflects the brand's commitment to Leave No Trace with a seven-liter attachable "trash can." Proprietary compression lifts the bottom panel to pull loads inward and upward, maximizing stability. Between a removable top lid and ten liters of overstuffing capacity in the spindrift collar, this bag is built for extended trips.
---

17. Rudy Project Photochromic Spinshield Sunglasses with Impact X
MSRP: $205
The promise: Whether the sun comes out or clouds move in, your shades can stay on.
The deets: These photochromic lenses not only adjust opacity and color (changing from transparent to red, brown, or black as conditions change), but they're also extremely impact resistant thanks to a semi-rigid, patented polyurethane originally developed for military and aerospace activities. Grippy temples and nosepads add security for high-output adventures.
---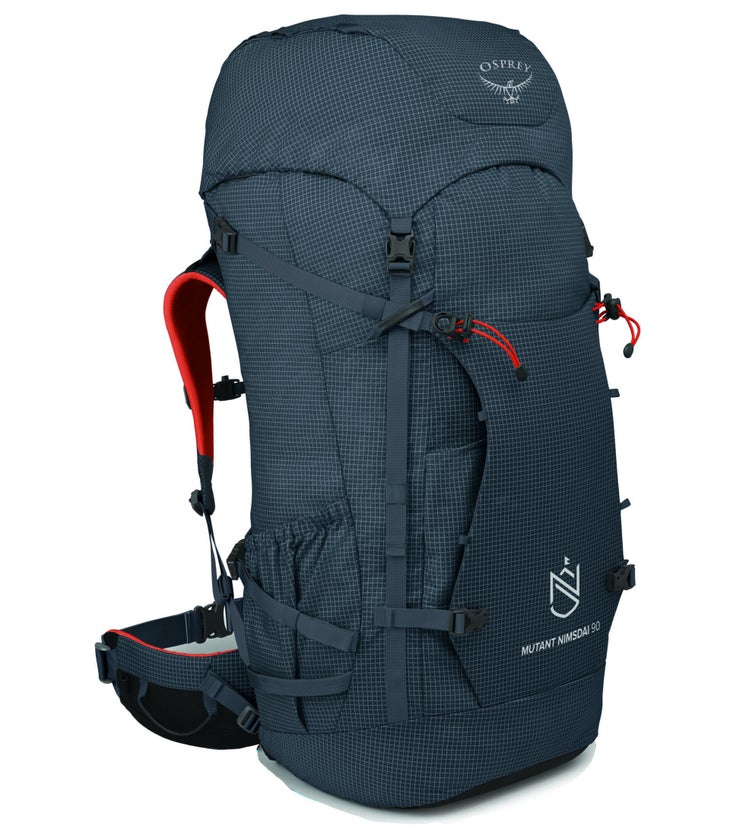 18. Osprey Mutant Nimsdai 90
MSRP: $330
The promise: Tested by Nepalese mountaineer Nirmal Purja ("Nims") on K2, this is a pack worthy of the harshest environments.
The deets: For big-mountain travel, efficient carry is a must. The aluminum frame was built to transport up to 60 pounds of gear. Helmet, rope, and snow tool attachments keep the essentials organized, and the buckles' unique shape makes them glove friendly. A removable top lid provides added versatility for lower-altitude adventures.
---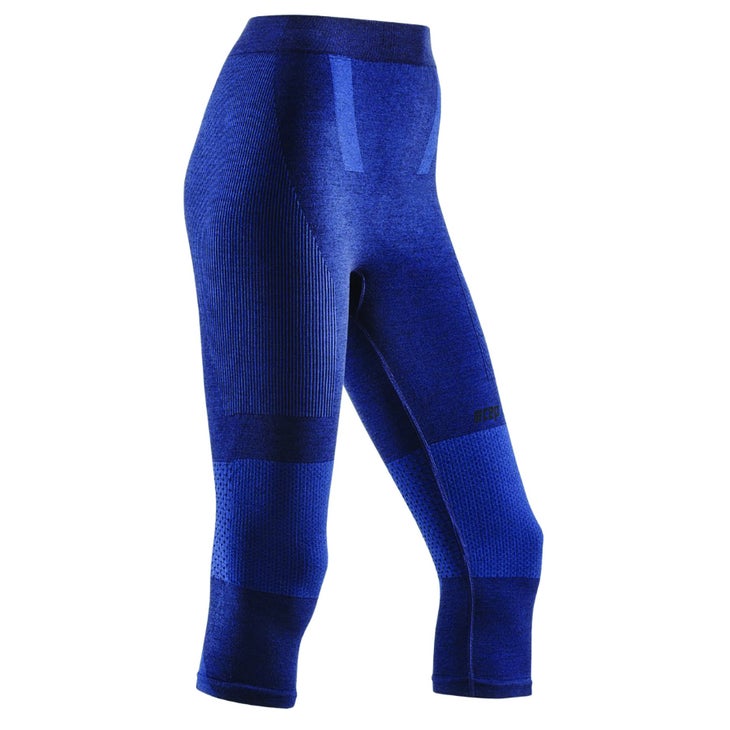 19. CEP Compression Ski Touring 3/4 Base Tights
MSRP: $100
The promise: Compression tights tailor-made for big ski days.
The deets: These three-quarter-length base-layer bottoms provide compression in specific areas, like the thighs, to promote better circulation, reduce muscle fatigue, and boost muscle repair for ski junkies who want to get out day after day. A blend of synthetic, wool, and cashmere delivers fit and temperature regulation, while a high waistband prevents slippage.
---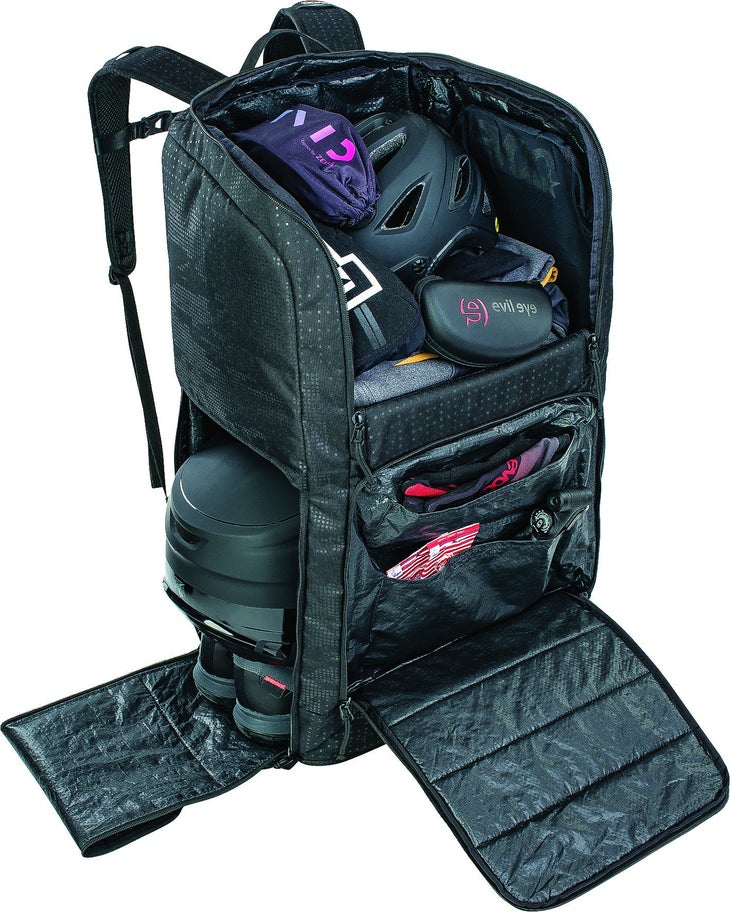 20. Evoc Gear Backpack 90
MSRP: $130
The promise: An expedition-worthy pack at a budget price.
The deets: With a whopping 90 liters of space split between two large main compartments and multiple pockets, you can pack all the layers and winter gear you need—and then some. A sheet of closed-cell foam keeps the pack bottom from soaking through and lets it stand up on its own, and the 600-denier polyester defends against wear and tear.
---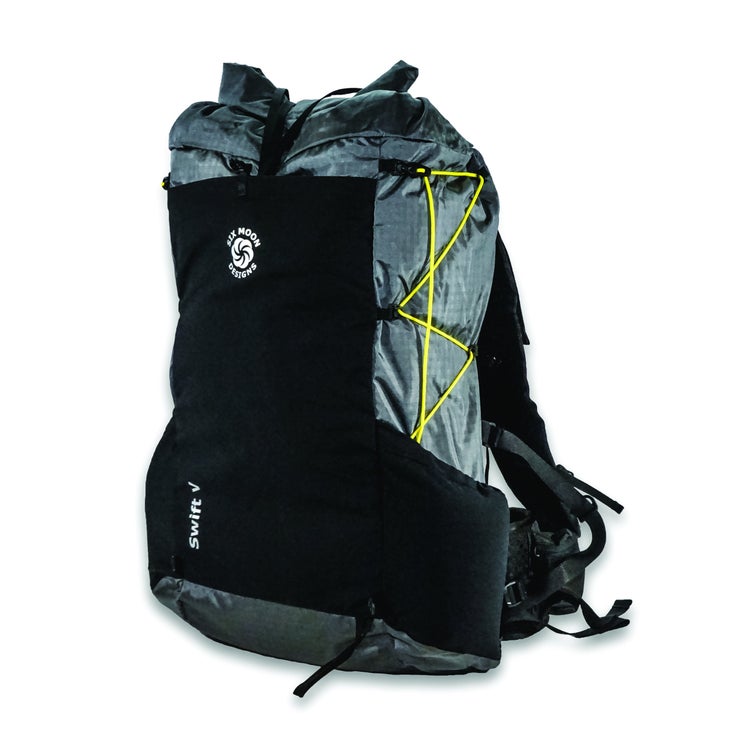 21. Six Moon Designs Swift V
MSRP: $215
The promise: This ultralight pack comes in at an ultralight price.
The deets: Even though this 49-liter pack only weighs about two pounds, it doesn't skimp on features. The removable hipbelt has two large pockets, and customizable shoulder straps let you choose either a running vest-style harness or a traditional hiking setup. Large chest pockets with zippered compartments and an exterior five-liter mesh pouch help keep gear organized.
---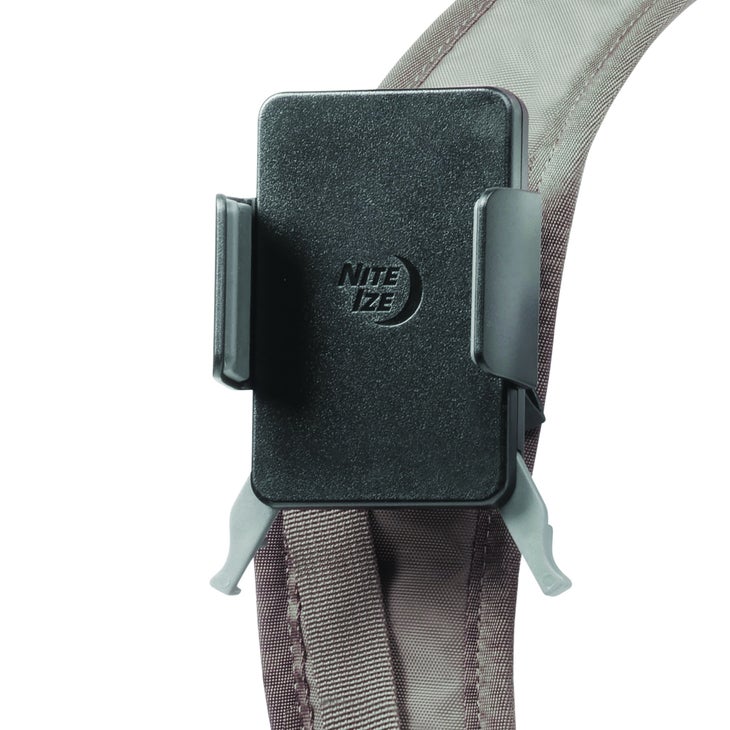 22. Nite Ize Squeeze Clippable Phone Holder
MSRP: $20
The promise: Pockets too small? This gripper keeps smartphones safe and accessible.
The deets: Attach any phone to a belt or pack strap with the holder's squeeze clamp, which uses inner springs for a secure grip. The clip adjusts to fit thick straps, and rotates 360 degrees for on-the-go snapshots in either portrait or landscape orientation.
---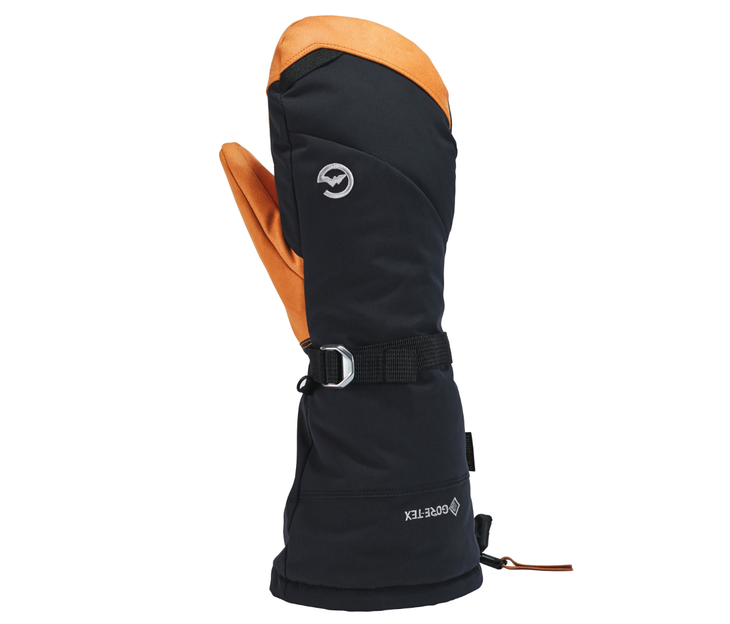 23. Gordini Radiator Mitt
MSRP: $160
The promise: Blizzard-proof and ridiculously comfy aren't mutually exclusive.
The deets: Made with Thindown, the world's first down fabric, this mitt eliminates cold fingers with full coverage insulation at a mere ten ounces. Constructed with down, Gore-Tex, and a bluesign-approved shell, this mitt is nothing short of weather-proof. A soft wool fleece lining adds extra comfort, and the oversized cuff has a drawcord to seal in warmth.
---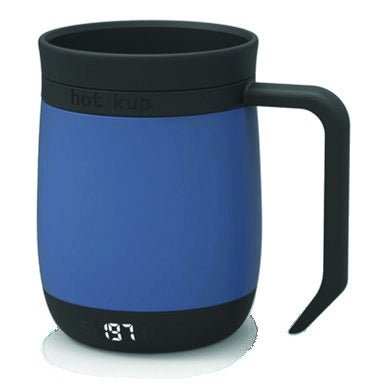 24. Hot Kup
MSRP: $80
The promise: Expand your camp menu with this smart gadget.
The deets: This sub-pound, battery-powered, 12-ounce cup can boil water or blend ingredients (with an attachment), adding shakes and soups to on-the-go food options. Users will get three brews out of the battery life, but the double-wall vacuum-sealed cup keeps drinks warm up to 18 hours even when turned off.
---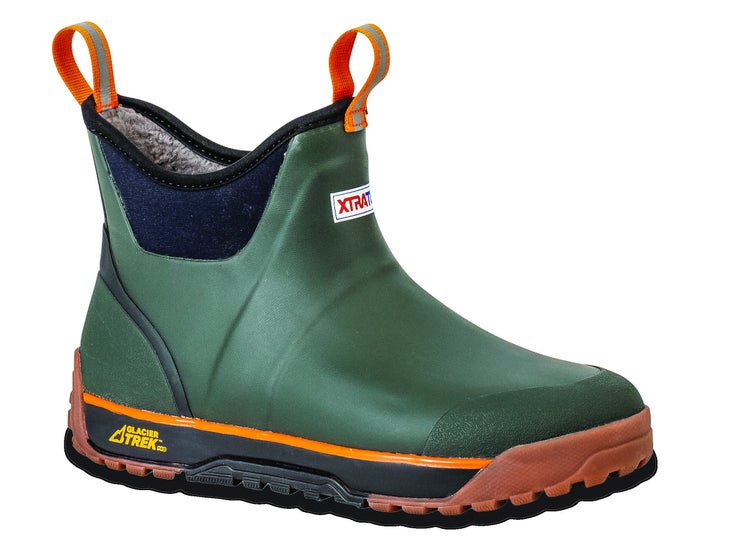 25. XTRATUF Ankle Deck Boot Ice
Tied for #3 among Outside+ members
MSRP: $150
The promise: Tackle shoulder-season rain and ice with these rubber lifestyle boots.
The deets: Knobby, multidirectional lugs are slip resistant and also provide traction. The lightweight, ankle-high rubber upper makes the boots fully waterproof, and the faux shearling interior keeps feet cozy. Front and back pull tabs make them easy to slip on and off.
---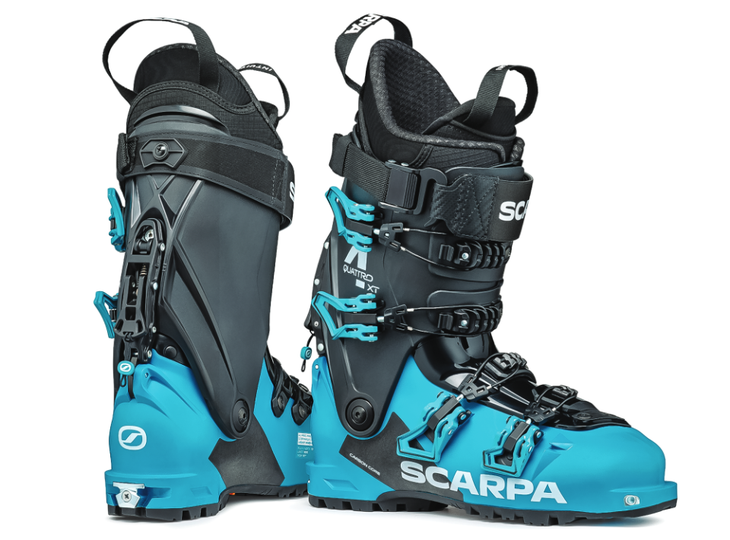 26. Scarpa 4-Quattro XT
MSRP: $799
The promise: Plant-based plastics are sparking a new generation of ski boots.
The deets: The polymer used in this ski boot comes from castor oil, which is extracted from a non-edible crop. Use of this renewable material reduces carbon dioxide emissions from the boots' manufacturing by 32 percent. As for performance: the carbon insert provides torsional rigidity, and the boot's full-coverage, grippy sole improves traction.
---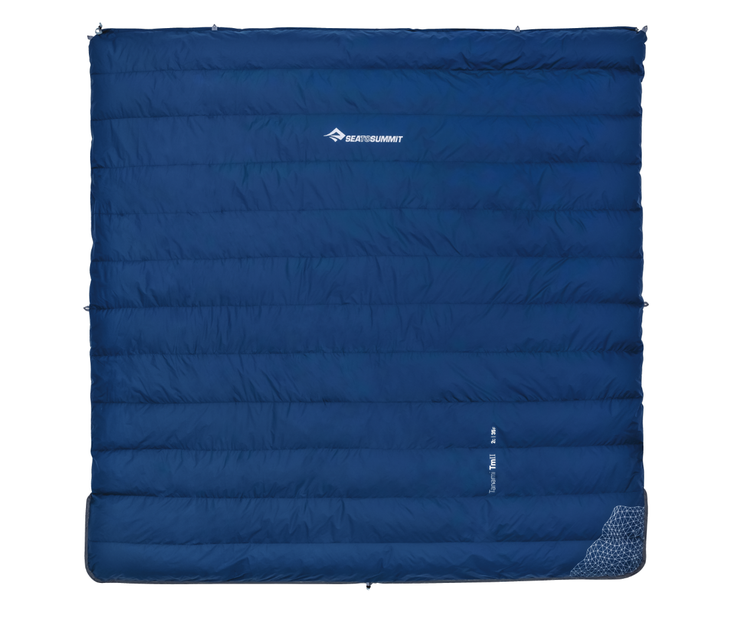 27. Sea to Summit Tanmi Quilt
MSRP: $349
The promise: This down comforter converts into a sleeping bag.
The deets: The Tanmi Quilt is an adaptable, two-person comforter stuffed with 750-plus-fill down. Users can secure the quilt at the footbox for a lightweight sleep system, or attach it to Sea to Summit sleeping bags to add ten extra degrees of warmth.
---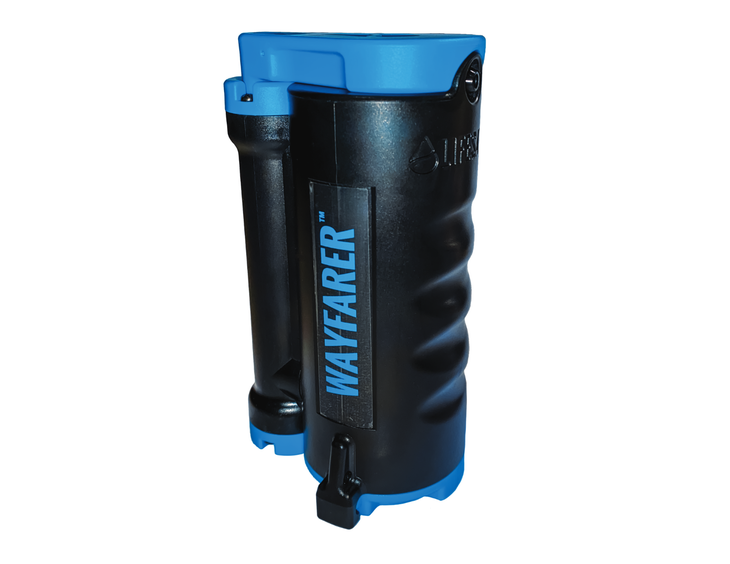 28. LifeSaver Wayfarer
MSRP: $100
The promise: You'll never again have to wonder if your filter is compromised.
The deets: This filter has a fail-safe that stops the flow of water when the membrane needs replacing. The whole kit—including a four-foot hose—fits into a pocket and weighs 11.4 ounces. It filters up to 5,000 liters at a standard flow rate of 1.4 liters per minute. A replaceable hollow-fiber membrane blocks viruses, bacteria, and cysts, and an activated-carbon disc (also replaceable) traps heavy metals.
---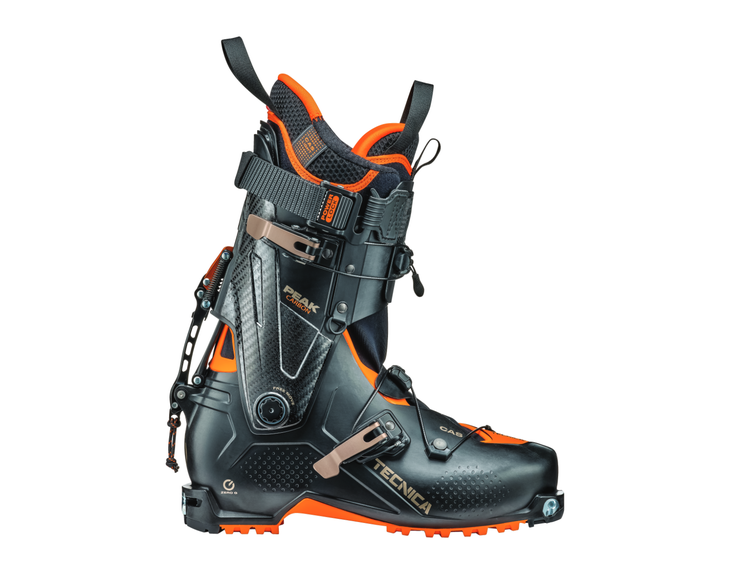 29. Tecnica Zero-G Peak Carbon
MSRP: $1,140
The promise: These ski boots weigh less than some hiking boots.
The deets: At four pounds for the pair, this boot is built with a focus on downhill performance and fit. The fix points are set higher on the cuff and lower on the shell to better hold the foot in place, plus ensure stiffness and torsional rigidity. A carbon-reinforced sole adds strength, and the thermo-moldable liner provides customizable fit.
---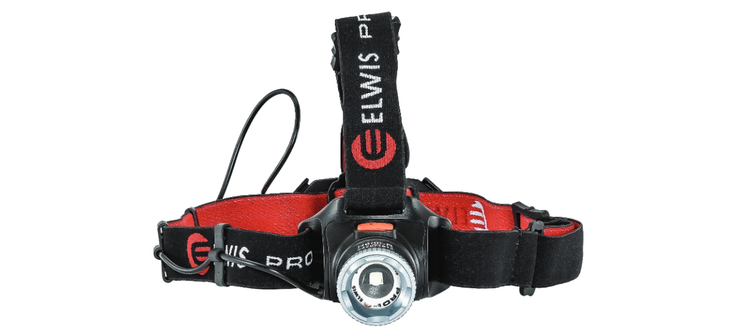 30. Elwis Pro H600R
MSRP: $125
The promise: Massive lighting power in a tiny package.
The deets: This rechargeable headlight's 630-lumen output can send a beam the length of three football fields (almost 1,100 feet), yet it's only six ounces and comparable in size to other headlamps. Subzero operating temps will appeal to night skiers and winter runners alike. The lithium battery takes four and a half hours to charge, and lasts about that long at full power.
---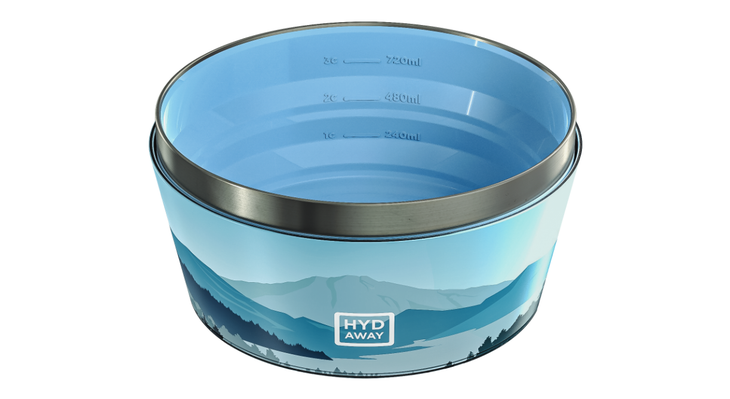 31. Hydaway Camp Bowls
MSRP: $39
The promise: The first insulated collapsible bowls on the market.
The deets: This nesting set includes two bowl sizes (12 and 32 ounces). Both pop open and feature a sturdy, stainless steel rim with a polymer snap-on lid. A thick foam sleeve keeps food warm and doubles as a carrying case. All components are dishwasher safe.
---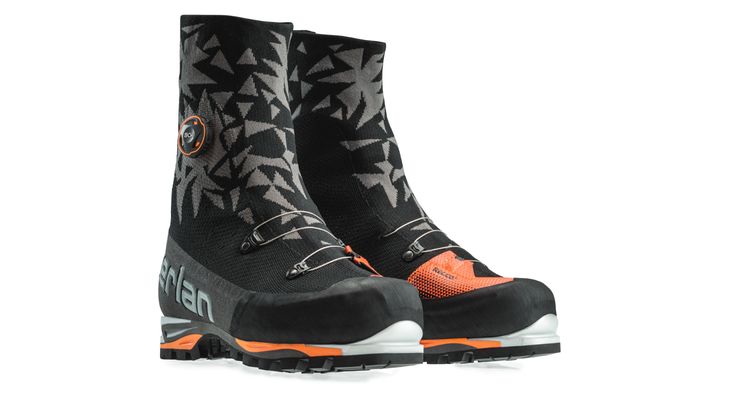 32. Zamberlan 9000 Zarathrusta GTX RR Boa
MSRP: $675
The promise: This boot's seamlessly integrated gaiter ensures superior warmth.
The deets: The sock-like, synthetic-knit integrated gaiter topping this stiff-soled mountaineering boot provides mobility and comfort. The closure system relies on a Boa twist, meaning easy adjustments with or without gloves. The toebox has a Recco chip, which can help SAR teams locate you in an emergency.
---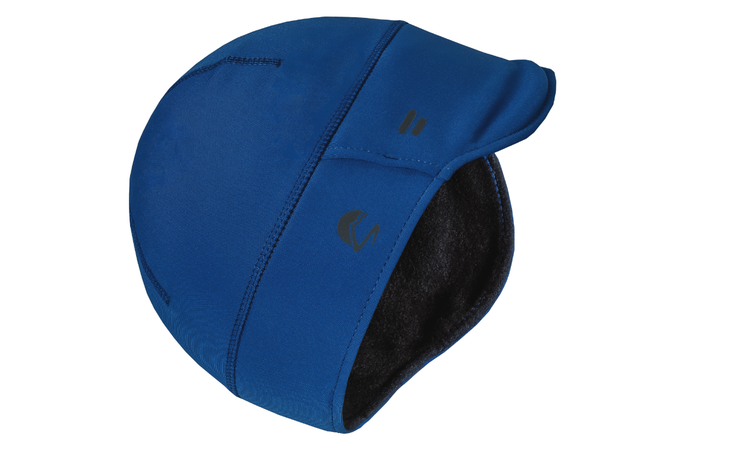 33. Sunday Afternoons Meridian Thermal Beanie
MSRP: $36
The promise: Practical touches make this more than just a beanie.
The deets: Small slits near the temple keep sunglasses in place, and a ponytail opening lets your hair hang free. Lined with a soft and breathable microfleece, this low-profile hat can be worn alone or under a helmet.
---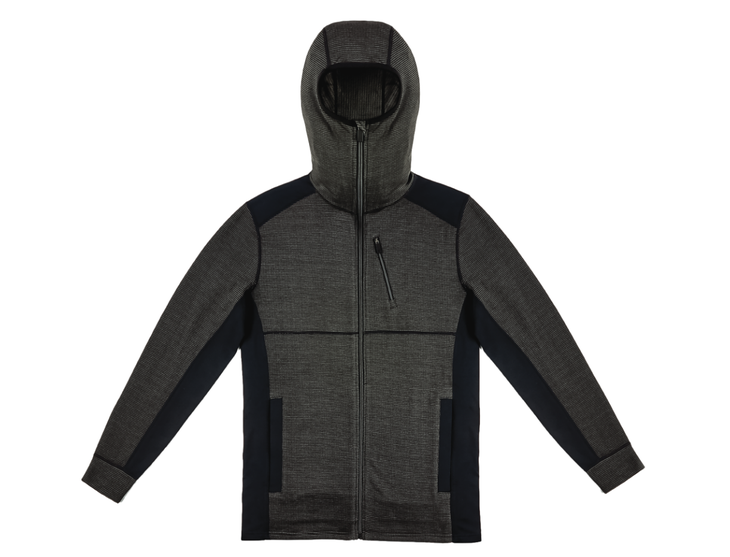 34. Terramar Fusion Mid-Layer with Graphene
MSRP: $80
The promise: Meet the next wonder material in textiles.
The deets: Graphene fibers, which are stronger than steel yet flexible, are infused with polyester in this midlayer. The graphene increases your skin temperature without leaving you hot and sweaty, resulting in superior thermoregulation. Other attributes include an integrated balaclava hood and three zippered pockets.
---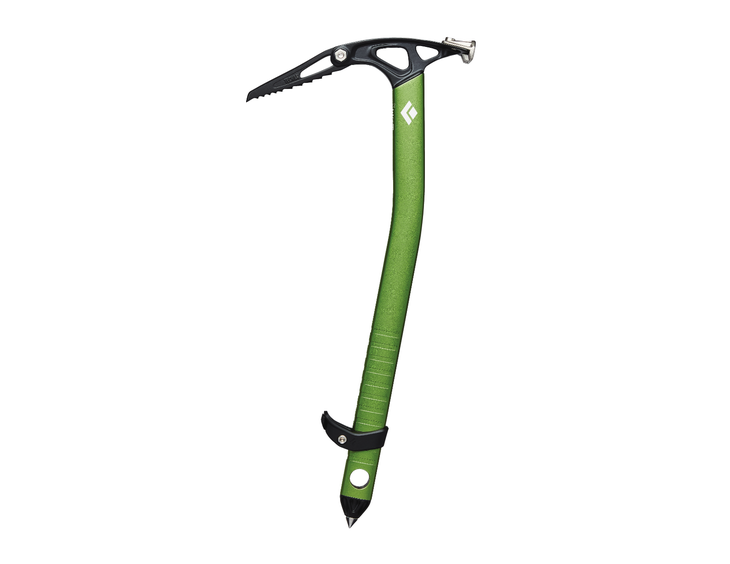 35. Black Diamond Equipment Venom LT Tech
MSRP: $180
The promise: This ultralight ice tool can handle ski mountaineering and alpine ice climbing.
The deets: Weighing less than 11 ounces, the Venom LT Tech ice tool has a reverse-curved pick geometry designed for precise sticks. The hammer attachment and adjustable Flick- Lock-style pommel are both removable, and the grippy shaft tapers to a replaceable steel spike.
---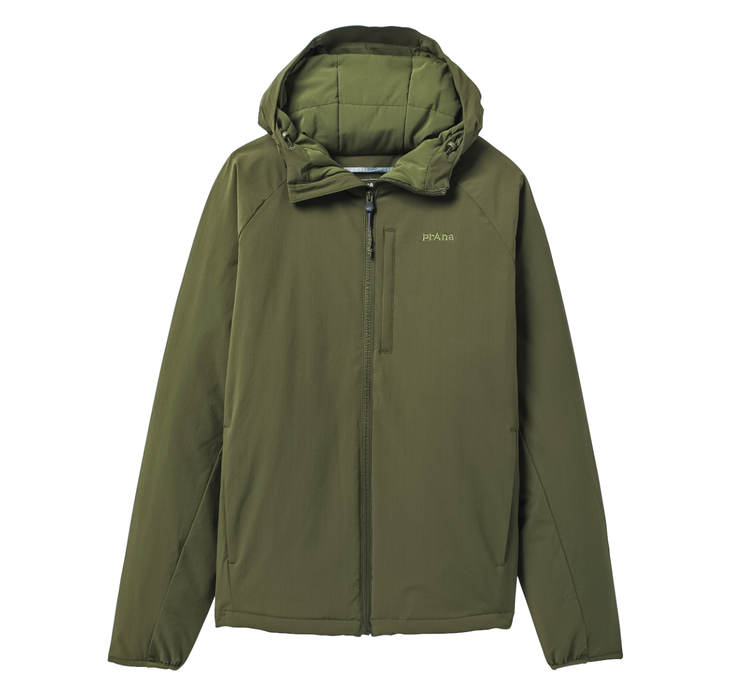 36. Prana Insulo Stretch Hooded Jacket
MSRP: $200
The promise: Insulation created with way less carbon.
The deets: The heat-free manufacturing process used to make the 60 grams of PrimaLoft fill within this recycled-nylon shell produces 70 percent fewer carbon emissions than normal synthetic fill. Use it as a midlayer or on its own. Bonus: this hooded jacket is compressible enough to fit into its own zipped pocket for stowing away.
---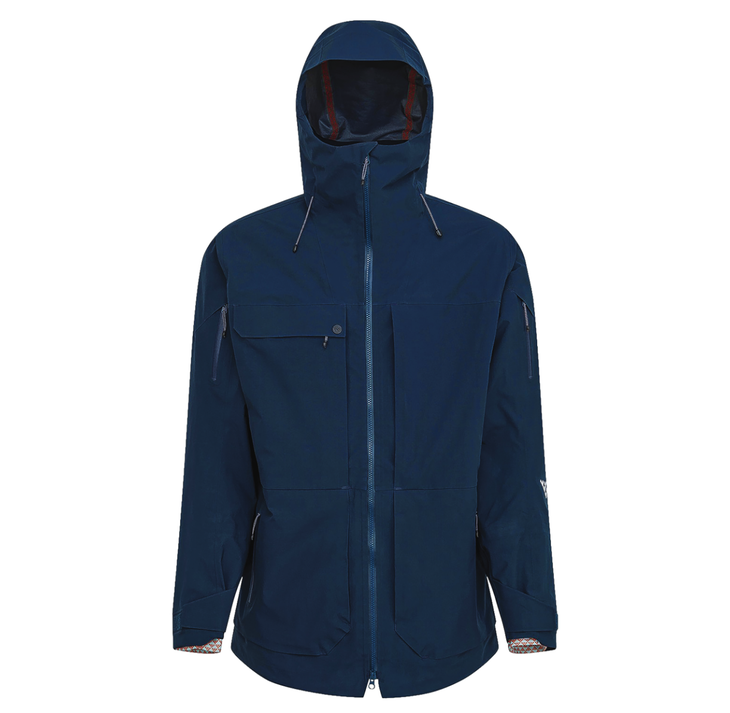 37. Black Crows Ora Xpore Ripstop Jacket
MSRP: $840
The promise: Nanopore technology delivers next-level waterproofing.
The deets: This jacket blocks wind and rain using a thin, stretchy, ripstop polyester membrane perforated with billions of nanopores, which are 20,000 times smaller than water droplets yet large enough to let water vapor escape. Other notable features include a removable powder skirt, stowaway drop tail, large pit zips, and six zippered pockets—at the hips, arms, and chest.
---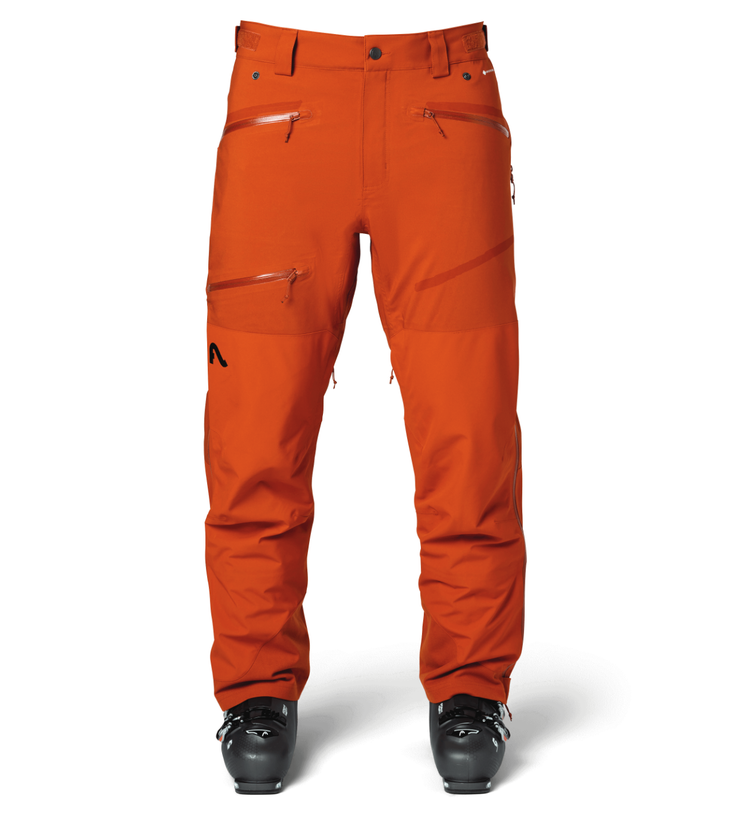 38. Flylow Gear Magnum Pant [M's]
MSRP: $375
The promise: Stay protected and mobile in these softshell pants.
The deets: A burly, 150-denier, DWR-coated outer shell provides maximum water resistance, while remaining pliable enough for high-output activities. And when it's not dumping snow? A 7/8-length zipper allows ample venting and makes delayering easy. On the inside, a jersey backing offers next-to-skin softness.
---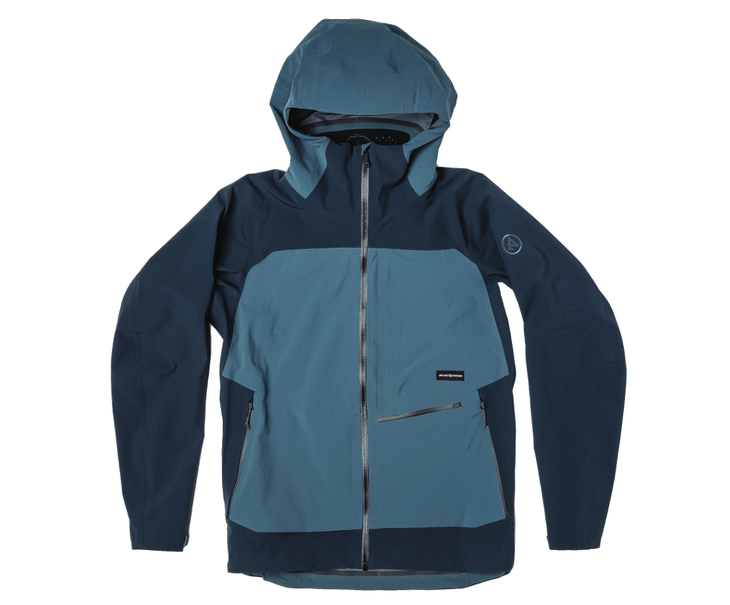 39. Artilect Formation 3L Shell
MSRP: $650
The promise: This shell's proprietary multi-layer technology will end clammy transitions.
The deets: Unlike typical DWR, the Empel treatment on this shell is fully fused around each fiber and doesn't fill in valleys in the weave, letting vapor escape faster. An internal coating on the 70-denier nylon shell reradiates heat to the body, while the hydrophilic membrane dumps moisture even when you're standing still.
---

40. Knog Bilby Run 400
MSRP: $65
The promise: A headlamp designed to keep you safe on the roads as well as the trails.
The deets: This USB-rechargeable, waterproof headlight weighs just three ounces, and boasts a 400-lumen output. Made of form-fitting, clear silicone, the no-slip band stays put even on high-powered runs. Activate a unique red halo effect within the band to illuminate yourself to cars or other trail users.
---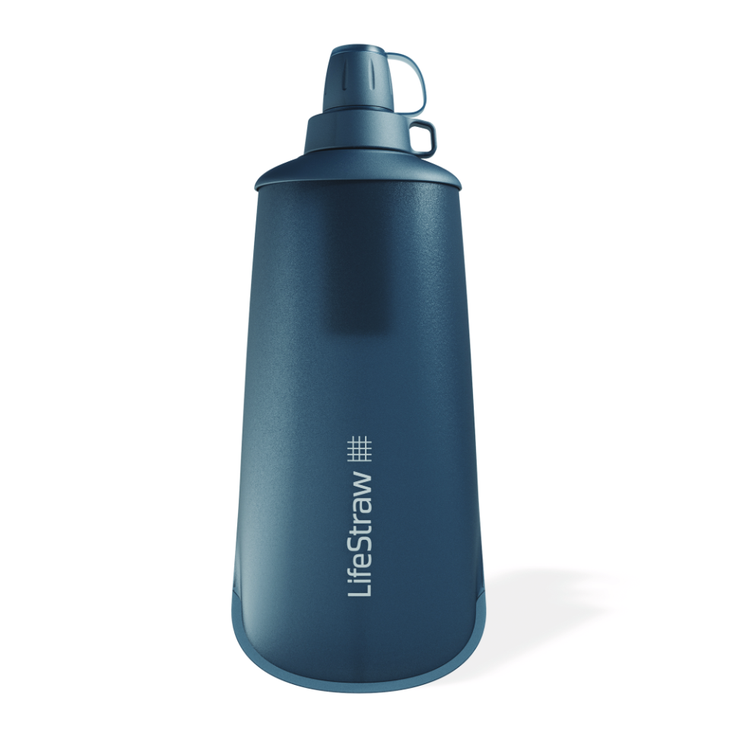 41. Lifestraw Peak Series Collapsible Squeeze Bottle Water Filer System
MSRP: 650 mL — $33; 1L — $38
The promise: This collapsible filter bottle is an ultralighter's delight.
The deets: A sub-four-ounce weight and slim build make this durable filter bottle ideal for long trips. It lasts up to 1,900 liters and can be screwed onto other small-mouth water bottles.
---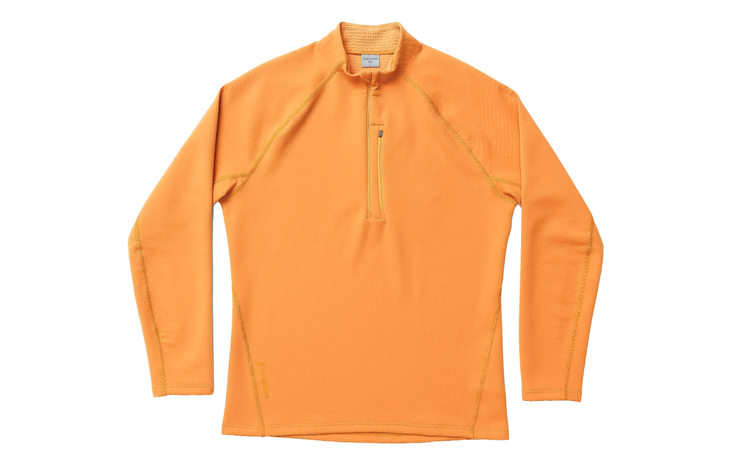 42. Houdini Sportswear Mono Air Pullover
MSRP: $200
The promise: All the comfort of a synthetic sweater—but without the microplastic pollution.
The deets: This half-zip midlayer reduces microfiber shedding by 80 percent, emitting fewer microplastic particles into our water sources. (Compared with conventional fleece, which has exposed, cut-off fibers, this one uses longer, loftier fibers sandwiched between two layers of fabric.) A zippered chest pocket and stretchy, form-fitting cut round out the features.
---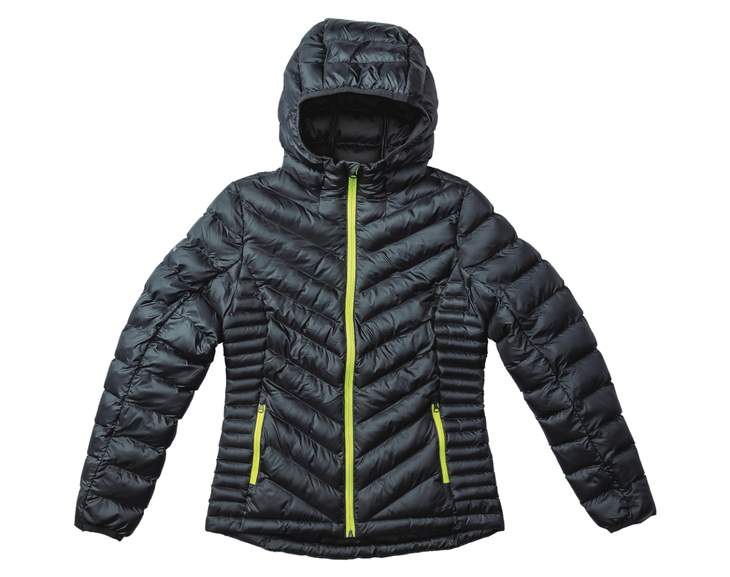 43. Nathan Sports BFF Puffer Jacket
MSRP: $200
The promise: This featherlike insulation mimics down.
The deets: The Beyond Down loose fill—95 percent recycled polyester, 5 percent down— stays evenly distributed within the polyester shell without clumping. Two zippered hand pockets, an interior chest pocket, and a hem cinch complete the 15-ounce jacket.
---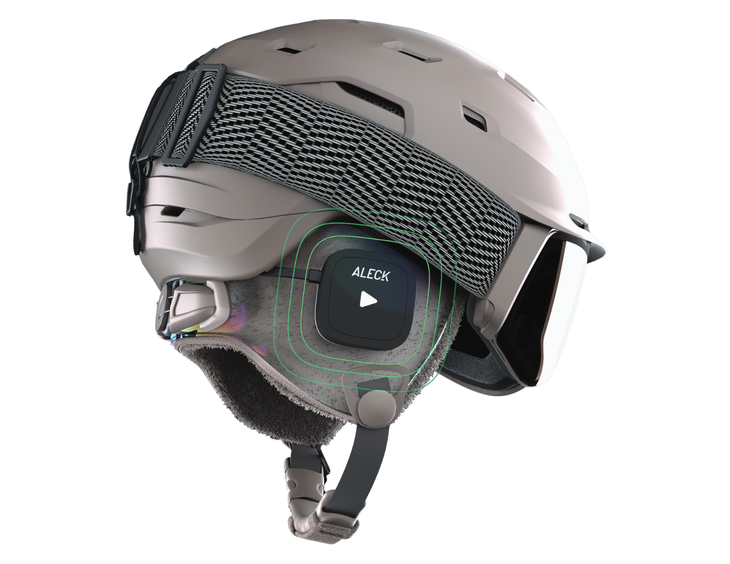 44. Aleck 006
MSRP: $130
The promise: Keep the convo going as you shred the gnar.
The deets: Not only can you listen to tunes within your helmet, but these Bluetooth headphones, which insert into the helmet's ear padding, can be mated for group comms with a push-to-talk button. Use the Aleck GO! app on your phone to see your group's real-time GPS locations as well as terrain details for most U.S. ski resorts and a handful in Canada, too.
---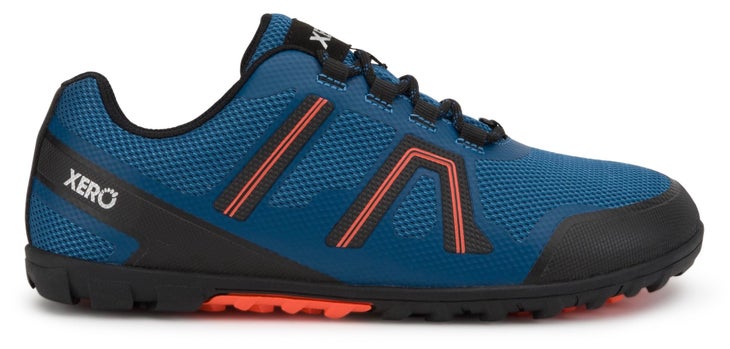 45. Xero Shoes Mesa Trail WP
MSRP: $140
The promise: A popular trail runner gets an upgrade.
The deets: The new XP version adds a water-proof membrane, a more abrasion-resistant upper mesh, a seam-sealed inner liner, and a gusseted tongue. Yet the extra protection only bumps the weight up by 3.6 ounces for the pair.
---

46. Jogo Coffee and Tea Brewing Straw
MSRP: $25
The promise: Cowboy coffee with a minimal footprint? We'll gladly drink through a straw.
The deets: This little tool eliminates the waste and hassle of a drip filter, press, or pod brewer, but still brings you premium coffee in the wild. Drop grounds (or loose-leaf tea) and hot water directly in a cup, stir, then use the straw to drink it. The silicone tip won't burn you, and the whole kit is dishwasher safe (cup not included).
---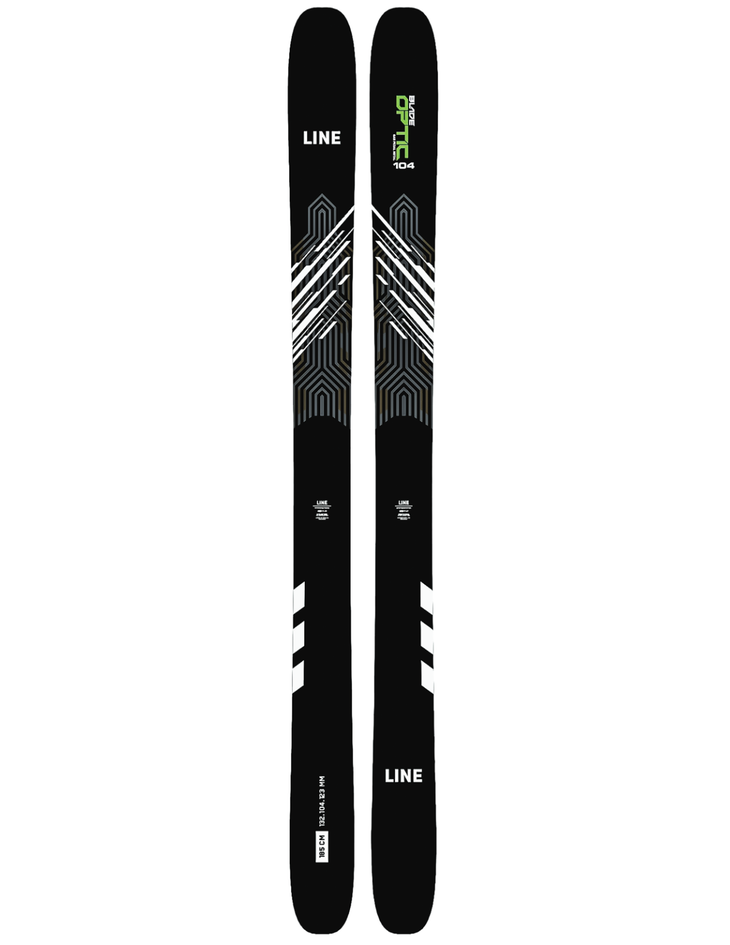 47. Line Skis Blade Optic
MSRP: $900
The promise: This ski bucks metal-laminate construction traditions for better performance.
The deets: Line's proprietary metal construction crosses an aspen-veneer core horizontally instead of vertically. The result? The best of both worlds: the torsional rigidity and strong edge grip evoke the performance of a metal ski, while the snappy responsiveness mimics that of a non-metal one. Available in four waist widths (92, 96, 104, and 114 millimeters).
---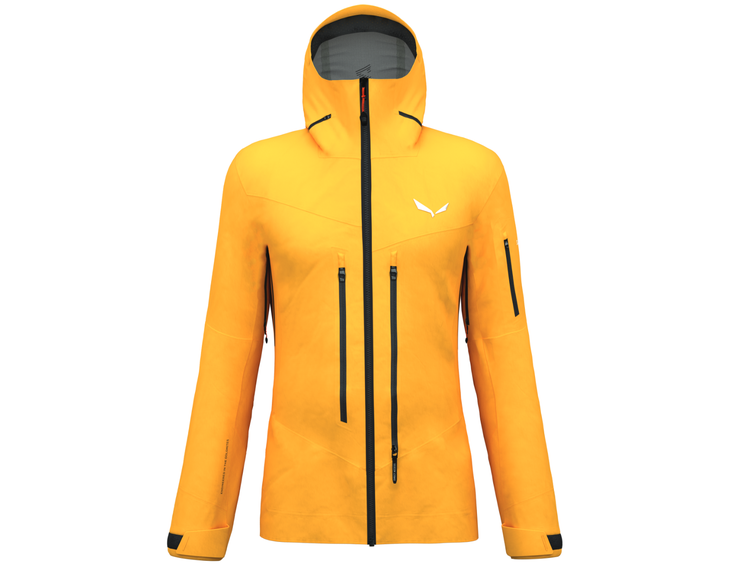 48. Salewa Ortles GTX Pro Stretch Jacket
MSRP: $740
The promise: This hardshell is light on weight, but heavy on technical utility.
The deets: A three-layer Gore-Tex Pro fabric provides weatherproofing and breathability, while four-way stretch gives skiers and riders enough freedom of movement to quickly initiate turns. Other highlights include two chest pockets large enough for avy transceivers and generous pit zips for easy venting. The whole package weighs only a pound.
---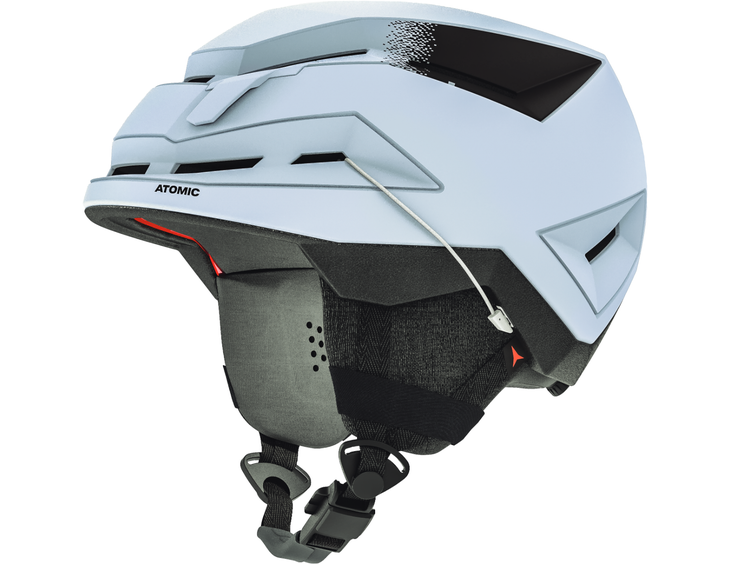 49. Atomic Backland CTD Helmet
Tied for #3 among Outside+ members
MSRP: $410
The promise: Internal tech warns you when your helmet needs replacing.
The deets: An app records impacts to this helmet in five different zones. When an impact event exceeds a certain threshold, your emergency contacts get an automatic SOS with GPS location. The app also notifies you when cumulative impacts reduce the helmet's effectiveness. Bonus: this brain bucket is triple certified for skiing, cycling, and climbing.
---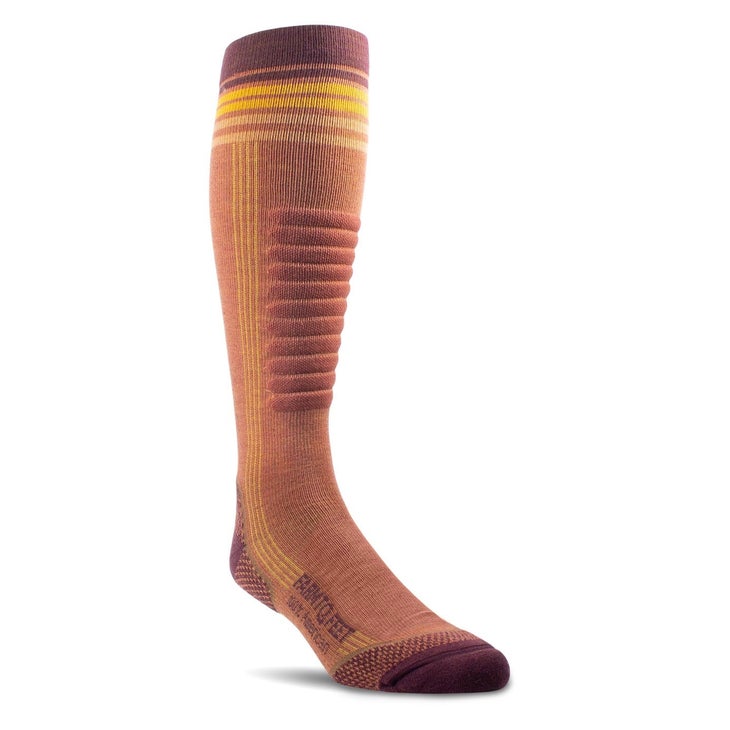 50. Farm to Feet Waitsfield 2.0
MSRP: $39
The promise: Space-age knitting that would make grandma's jaw drop.
The deets: A 200-needle machine densely weaves 19.5-micron merino wool for perfectly even coverage on this sock. Ventilation channels allow for airflow, while the knitting method eliminates unwanted cold spots and seams. Ideal for skiers: extra cushioning in the shin.
Trending on Outside Online