Outside Business Journal
The Two Young Entrepreneurs Taking over a Century-Old Boot Company
Limmer Boots has produced world-class footwear since 1919. After working through a few years of transition, the business has new leadership in Chris Sawyer and Adam Lane-Olsen, two brand loyalists who want to carry the company's legacy forward.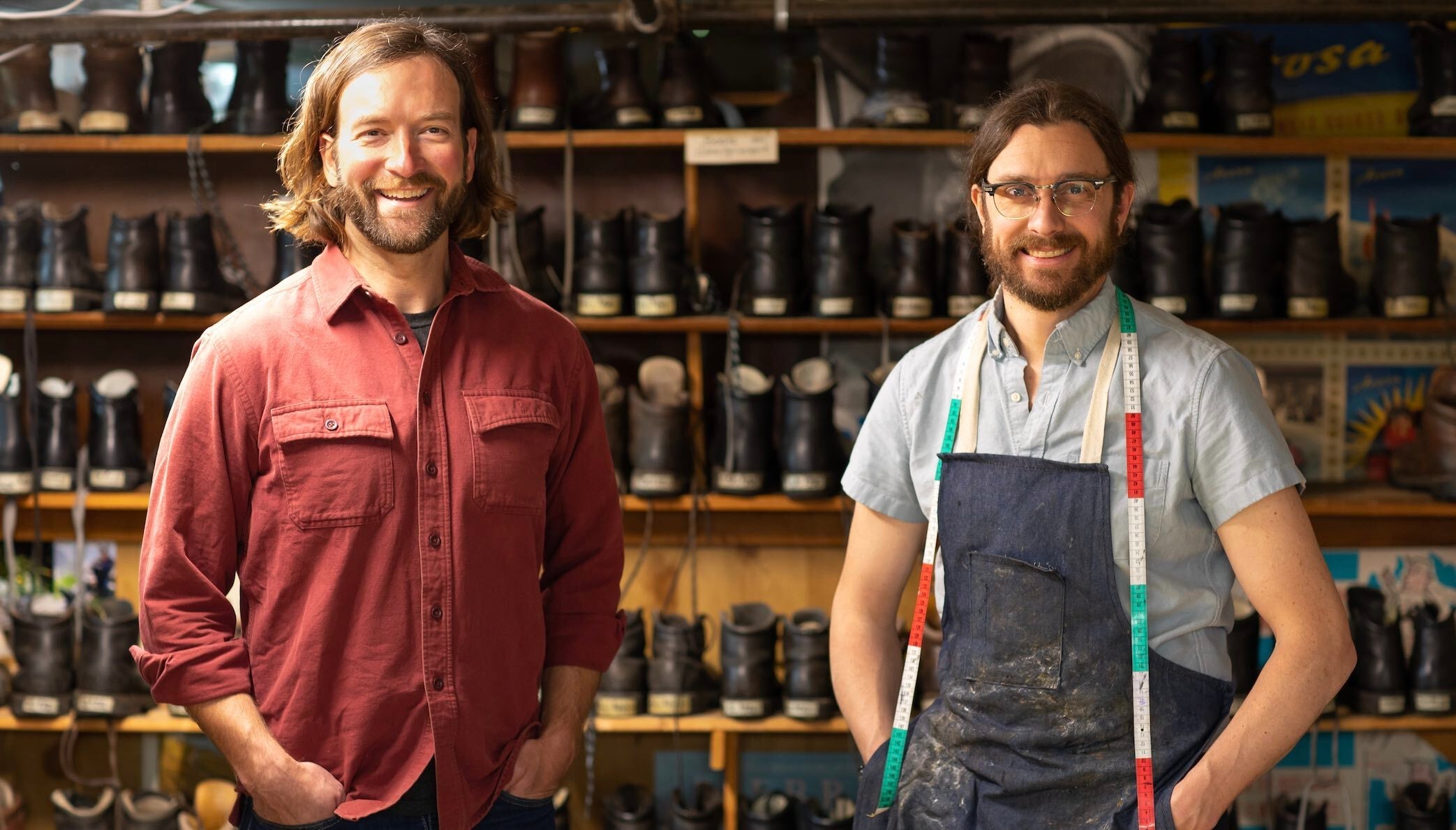 Heading out the door? Read this article on the new Outside+ app available now on iOS devices for members! Download the app.
In the early 2000s, Chris Sawyer blew out two pairs of Vasque Sundowner boots while working as a ranger at the Philmont Boy Scout Ranch in New Mexico. During his search for a replacement pair, he found himself scouring the back wall of Footsloggers, a gear shop in Boone, North Carolina, where he was drawn to the Limmer Lightweight—an all-leather boot that Kristin Hostetter, then the gear editor for Backpacker magazine (and now editorial director of OBJ), dubbed "almost perfect in its simplicity."
Sawyer immediately agreed with that assessment. A devotee was born.
"They ended up being a Christmas present from my parents that year, and they were simply different from any pair of boots I'd ever seen or worn," he told OBJ. "They were beautiful—so beautiful that I was nervous to mess them up, so again in 2004, another pair of Sundowners were destroyed."
Over the next few years, however, Sawyer learned to stop worrying and love his Limmer boots. He wore them so much that eventually they needed new soles. So he connected with the bootmaker Peter Limmer, the grandson of company founder Peter Limmer Sr., and had his boots resoled and sent back to him.
Fast forward a few years to 2014, when Sawyer found himself visiting his brother- and sister-in-law in New Hampshire. While there, he knew he had to make a trip to the Peter Limmer & Sons shop in Intervale, New Hampshire, where Peter Limmer fitted Sawyer for a new pair of custom boots. His devotion to the brand, the boots, and the bootmaker grew stronger.
On a trip back to the shop in 2016, Sawyer met Limmer's apprentice, Adam Lane-Olsen. Sawyer and Lane-Olsen became close friends over a period of years, and when Karl Limmer, then the owner of Limmer Boots Co.—the half of the business that produces boots through the supplier Meindl—decided to close the company, the two new friends vowed to carry on the tradition. Perhaps they could be Limmer's next generation of stewards, they thought.
It took some convincing, but Sawyer finally talked Karl Limmer into selling him that half of the business. The deal closed in February, and ever since, Sawyer has been working to rebuild Limmer Boots, which is now live and taking orders at limmerboots.com.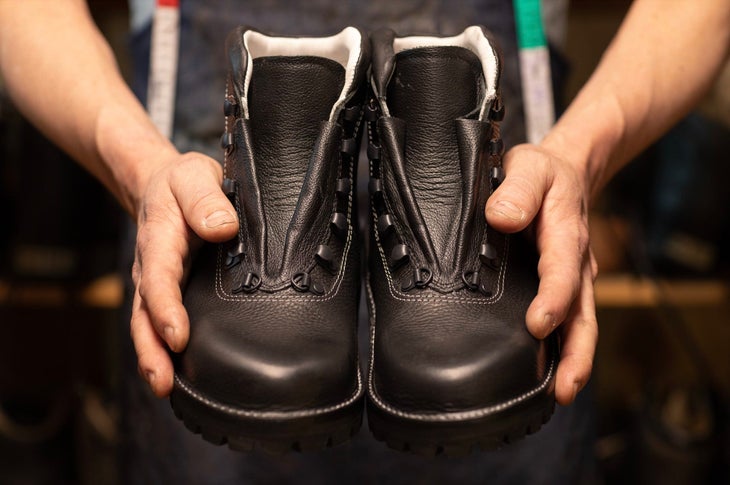 Under the terms of their shared venture, Lane-Olsen operates Peter Limmer & Sons in New Hampshire and Sawyer operates Limmer Boots and its distribution of stock boots to a broader audience from Fort Collins, Colorado. They are both "100 percent believers in Limmer Boots," Sawyer said, and they now have a solid team of fellow Limmer enthusiasts working with them on the revival.
To learn more about this next chapter for Limmer, we spoke with both Sawyer and Lane-Olsen over email about their plans for the new-look Limmer Boots.
How are the two ventures—Peter Limmer & Sons in New Hampshire and Limmer Boots—different?
Sawyer: Peter Limmer & Sons Inc. and Limmer Boots LLC (formerly Limmer Boot Inc.) are two separate companies that operate underneath Limmer Trademark, of which Adam and I each own 50 percent. The companies were split in 2010 to facilitate the liquidation of some real estate that was owned by both Karl and Peter Limmer. Peter Limmer & Sons will continue to make custom boots and a number of U.S.-made stock boots. Limmer Boots works directly with Meindl to coordinate the purchase and distribution of German-made Stock Limmer. The Meindl and Limmer families have known each other for over 100 years and have been business partners since the 1950s.
How will Peter Limmer & Sons and Limmer Boots coordinate with one another?
Lane-Olsen: At this point, Peter Limmer & Sons will continue to repair and do warranty work for Limmer Boots LLC. I see the importance, for the success of both Peter Limmer & Sons and Limmer Boots, to tell the unified story in a way that reaches the right consumers and builds on the history that has been established by past generations.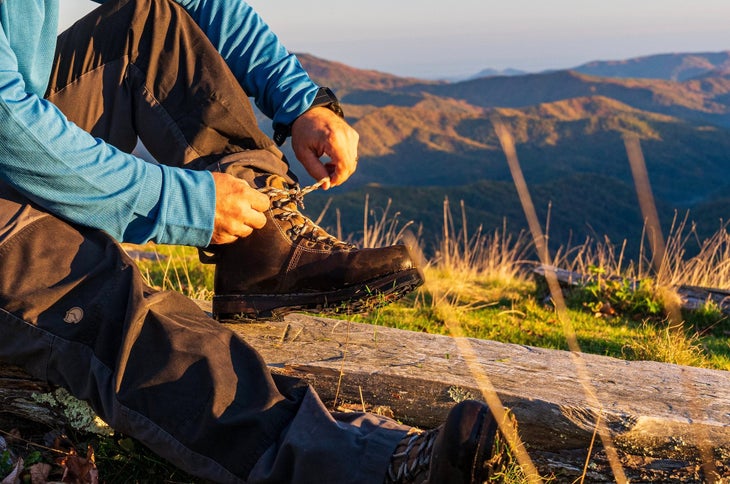 Who else is involved in the reboot and how do you keep the DNA of the brand intact while also ensuring you're building a brand for today's marketplace?
Sawyer: An incredible group of people has helped us bring everything together. Adam and I are very committed to keeping the Limmer DNA very much the same. The history is absolutely incredible, we hope to share it, and celebrate it, but understand that we cannot stand on it alone and must continue to adapt where necessary, and build for the future. One of the primary ways we're preparing for today's marketplace is that we are consolidating two websites into one, to help streamline the customer experience. For the first time, customers will be able to order boots direct from us at Limmerboots.com and sign up on the custom backlog electronically to reserve their place in line for a pair of Limmer Custom Boots. We have spent a great deal of time thinking through how to reconnect the two companies, and know it is critical to get this part right for Limmer customers. I have all sorts of pipe dreams for what the future looks like, but we are going to take slow steps to ensure we move in a measured, steady direction. We are also hoping to begin working on partnerships with agencies and companies who complement Limmer, and where we hope that our boots will make a difference.
Lane-Olsen: The transition at Peter Limmer & Sons has been better than I could have expected, and to the customer has been largely unnoticed from the outside. This has been intentional. Most customers still expect to see a family member running the business, in the time that I have been in charge I have been making small changes, but from a personnel and product standpoint little has changed. Most importantly Peter Limmer continues to work for me at the shop on a part-time basis. Following the transition, he has been fantastic. He works hard, allows me to run the business, is excited about changes that I have made, and is the first to tell customers that Peter Limmer & Sons is in good hands despite being out of the family.
Looking just at the product side, how will the new iteration of Limmer's boots differ from the old version? In what ways are they the same?
Sawyer: We have worked very closely with Lukas Meindl and his production team to make sure that the Limmer Stock Boots are constructed, and sourced with the exact same materials as they always have been. This includes sourcing what they refer to as thick leather from mountain cows, especially the 3.2 mm leather for the standard boot.
Lane-Olsen: There has been little change in the last 70 years. Why start now? The changes that occur are not to make changes to the boot, but to improve the equipment and be mindful of the shifting supply chain and extended lead times. At the shop I have focused less on changing the product, although I have made one upgrade—to a braided polyester thread for stitching the midsole to the upper of the boot, eliminating a twisted linen thread. I've also focused a lot on the shop itself. Since March I have invested around $20,000 in equipment, lighting, and tools. I doubled the amount of light in the workspace, purchased a newly rebuilt 1956 Landis L stitcher, an additional sewing machine, a second leather skiver, a second finisher, and enough hand tools to ensure that newly hired employees will have a complete set of tools from day one. I have modified the shop layout to provide more room to work and to create a more inviting atmosphere for customers.
What is the channel strategy for the brand (i.e., direct, wholesale, etc.)?
Sawyer: Year one and two will be direct sales. Time will tell, but I hope for customers to be able to try on Limmer Boots in the retail space, just as I did at Footsloggers in Boone, North Carolina, back in 2003. The current plan is to start with the stores that made Limmer Boot Co. a success in the late '90s. Some of them are out of business, but we would intend to be back in those types of stores, locally owned independent retailers. We have not yet connected with the Grassroots group of retailers, but those are the types of stores that I would dream about at night as a kid, the types of stores that we hope to support moving forward.
Lane-Olsen: Peter Limmer & Sons offers a highly unique model that I wish to protect. Ninety-five percent or more of our customers make the journey to the shop. I do not plan to make any changes to that aspect, however, being able to get onto the custom backlog through the new website is new and has simplified that process for customers.
How do you plan to measure success for the rebirth of Limmer Boots and what are the long-term plans?
Sawyer: Success will be measured in several ways: by how we serve Limmer customers, providing them with boots that they need to work, hike, and address foot pain; by how well we align the goals of Peter Limmer & Sons and Limmer Boots, such that we facilitate an incredible customer experience and streamlined business; and by how we steward the Limmer history in a way that sets the brand up for a successful next 100 years. Adam and I are committed to preserving the 100-year legacy of Peter Limmer Sr., Peter Limmer II, Francis Limmer, Peter Limmer, and Karl Limmer, by providing customers with the highest quality boots, materials, and customer service possible. We believe in the power of growing community and relationships in the outdoors, and know that the moments of introspection and self-reliance learned there can transform any individual. We're excited for customers to give Limmer boots a try and hope that they are transformed by the people and places they experience while wearing our products.
Lane-Olsen: Peter Limmer & Sons has been, and will be, about quality over quantity—dedicated to the craft of custom boot making on a level that will allow for the fullest attention to every detail and maintain a direct relationship with customers. In addition to the customer aspect, I want to create a work environment for myself and employees that fosters learning and creativity, provides a comfortable wage, and provides ample time away from work.