Outside Business Journal
Trend Report: More Brands Getting into the Used-Gear Game
Outdoor brands are building new retail channels through the sale of used gear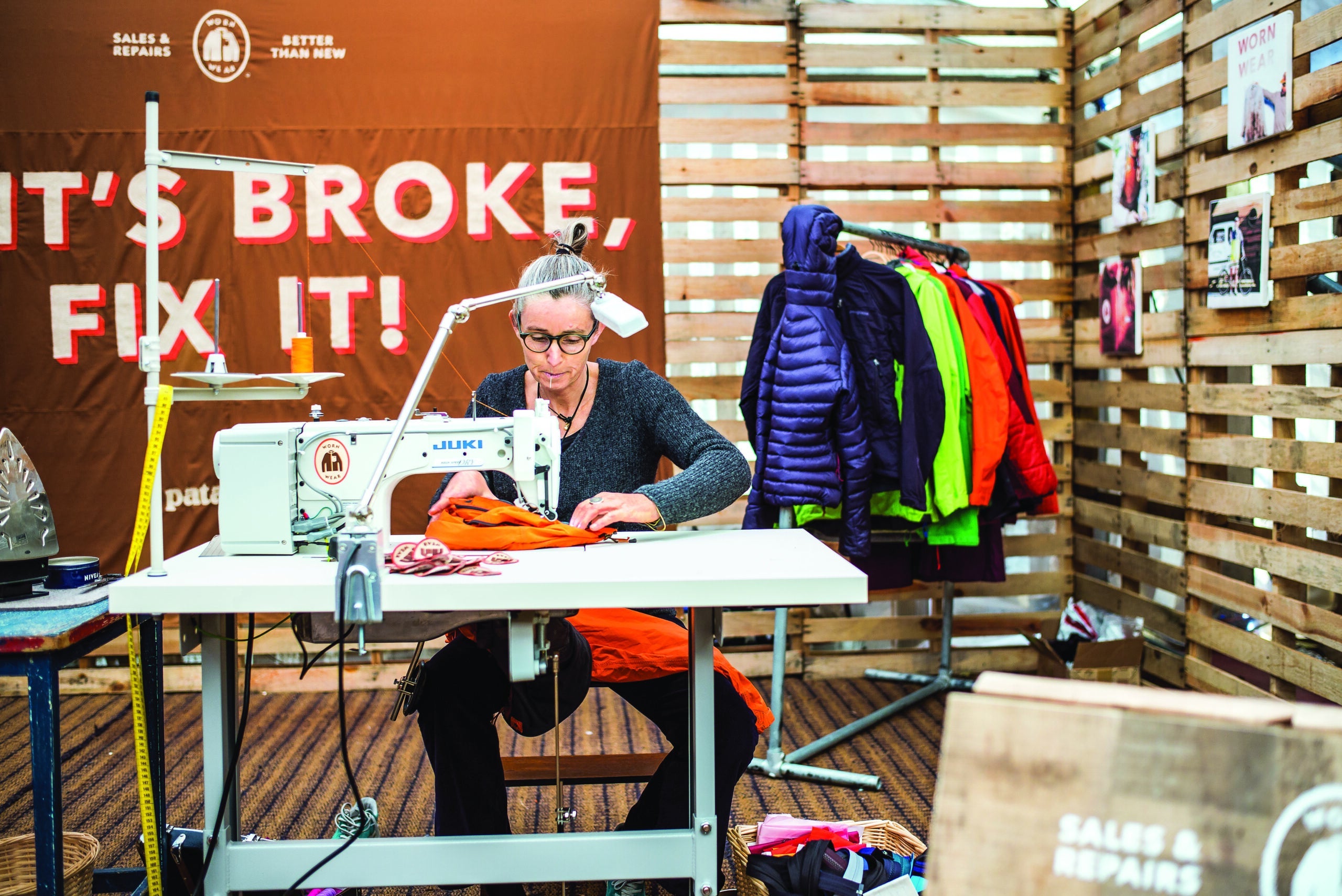 Heading out the door? Read this article on the new Outside+ app available now on iOS devices for members! Download the app.
The next time you go to buy a new piece of gear from a brand or retailer online, there's an outside chance you'll be offered a gently used version as an alternative. You can thank the recent explosion of the used-gear marketplace for that.
According to research from online resale platform ThredUp, the pre-owned outdoor gear market is projected to balloon to roughly $75 billion by 2025—an eye-popping figure for a trend still young in the industry. Historically, only a select few brands offered used products for sale through their traditional channels. In recent years, though, that tide has started to turn.
"It's an incredible value proposition for those that can do it," said Dylan Carden, consumer analyst at William Blair, a Chicago-based financial services firm. "This is moving at breakneck speed and it's a way for companies to circumvent a disrupted supply chain."
Whether you call it "resale," "recommerce," or "used gear," the idea is the same. Selling used gear serves the dual goals of keeping product out of the landfill and capturing business from customers seeking second-hand goods at a discount. Third-party companies like eBay and Poshmark have long provided a home for this type of commerce, but now outdoor brands are increasingly taking control of the process.
Jumping on the Used-Gear Bandwagon
The basics of brand-controlled used gear sales are fairly straightforward. Companies either work through a service platform like Trove, which helps brands sort, repair, and resell products, or they use peer-to-peer (P2P) software like Recurate, which integrates into their online stores. P2P software provides the functionality for a consumer-driven marketplace, where customers list and sell their own gear, with brands taking a percentage of each sale.
"The evolution [of recommerce] is so hard to quantify," said Asha Agrawal, managing director of corporate development at Patagonia, whose role includes overseeing the brand's Worn Wear recommerce business. According to Agrawal, hunting for used gear has "emerged as a favored way to buy among certain cohorts of customers," a trend that confirms consumers don't always need shiny, new things. "They often prefer the value and the stories from used [gear]," Agrawal said.
The recommerce game in the outdoor industry looks different depending on the company, its products, and its scale. The big names with lots of inventory (and customer returns) can use a service like Trove to get deadstock and archival items into the resale marketplace quickly. Smaller or more niche brands that don't have as much product on hand may fare better with P2P services like Recurate, where customers essentially run the marketplace.
"Our demand [for used gear] is far outstripping our supply," said Peak Design founder and CEO Peter Dering, whose company used Recurate to build its new Peak Design Marketplace, a space for customers to buy and sell used Peak Design gear directly within the brand's website.
Peak Design is a prime example of a niche brand that benefits from a dedicated customer base and thrives in a specialty online marketplace. According to a 2020 survey the brand circulated among its online customers, 27 percent of Peak Design shoppers own ten or more of the company's products, and half of its customers were already buying and selling used gear online before the Peak Design Marketplace was up and running.
On the other end of the spectrum, large multibrand marketplaces target the masses, from casual shoppers to brand-dedicated diehards. REI's Good and Used, which launched in 2018 with Trove handling some of the technical aspects of gear resale, is one such marketplace. Last June, both Cotopaxi and NEMO Equipment announced resale partnerships with the platform, which helped those brands achieve a quick entry into the space.
Wooing New Customers
Ken Voeller, REI's director of circular commerce and new business development, says that beyond keeping existing outdoor gear in use longer, resale provides important avenues for customer acquisition and retention. "In 2021, we sold north of a million used units," he said. "That's up significantly from 2019 [the last year of 'normal' sales before the pandemic hit]. It lowers the barrier to entry to getting outside, and we see our trade-in offering as a way [for customers] to stay engaged with REI."
This cost consideration is potentially transformative for higher-end brands like Arc'teryx, whose steep pricing is often a challenge for new-customer acquisition. Used gear lowers that barrier and is already proving successful with customer conversion, according to Arc'teryx VP of Recommerce Dominique Showers. "We are seeing tremendous engagement from a younger audience looking to enter into the outdoor activities we design for," she said.
And it's not all online. Arc'teryx and Patagonia are both making efforts to bring used-gear sales into brick-and-mortar retail spaces. Arc'teryx recently opened its first ReBird store in New York City, which has a dedicated section for repairs and recommerce. Patagonia has integrated Worn Wear into various retail concepts—including two full-floor takeovers at stores in Brooklyn and Denver for the 2021 holiday season.
The Climate Angle
Environmental impact is another oft-touted benefit of used-gear resale—and those claims aren't hot air.
"The bulk of Patagonia's emissions—95 percent—come from the supply chain, and most of that is material manufacturing," Agrawal said. "Through our Worn Wear program, we'll continue to offer customers clothes with 60 percent lower emissions than new."
NEMO Global Distribution and Sustainability Manager Theresa Conn says that the company's recent lifecycle assessment found that more than 80 percent of associated carbon impacts for a tent occurred before the product left the factory. "As the bulk of the greenhouse gas emissions are tied up in the product itself," she said, "our goal is to keep products in circulation for as long as possible."
Of course, this doesn't take into account the bigger dilemma of developing an economically viable way for outdoor brands to produce less in the first place, which would prevent more emissions at their source. But building channels to keep gear circulating in the wild longer is definitely a step in the right direction.
Trending on Outside Online