Outside Business Journal
Who Makes the Most Sustainable Puffy Jacket?
Outdoor brands are staking their sustainability cred on down, wool, and synthetic insulations. Are their claims accurate?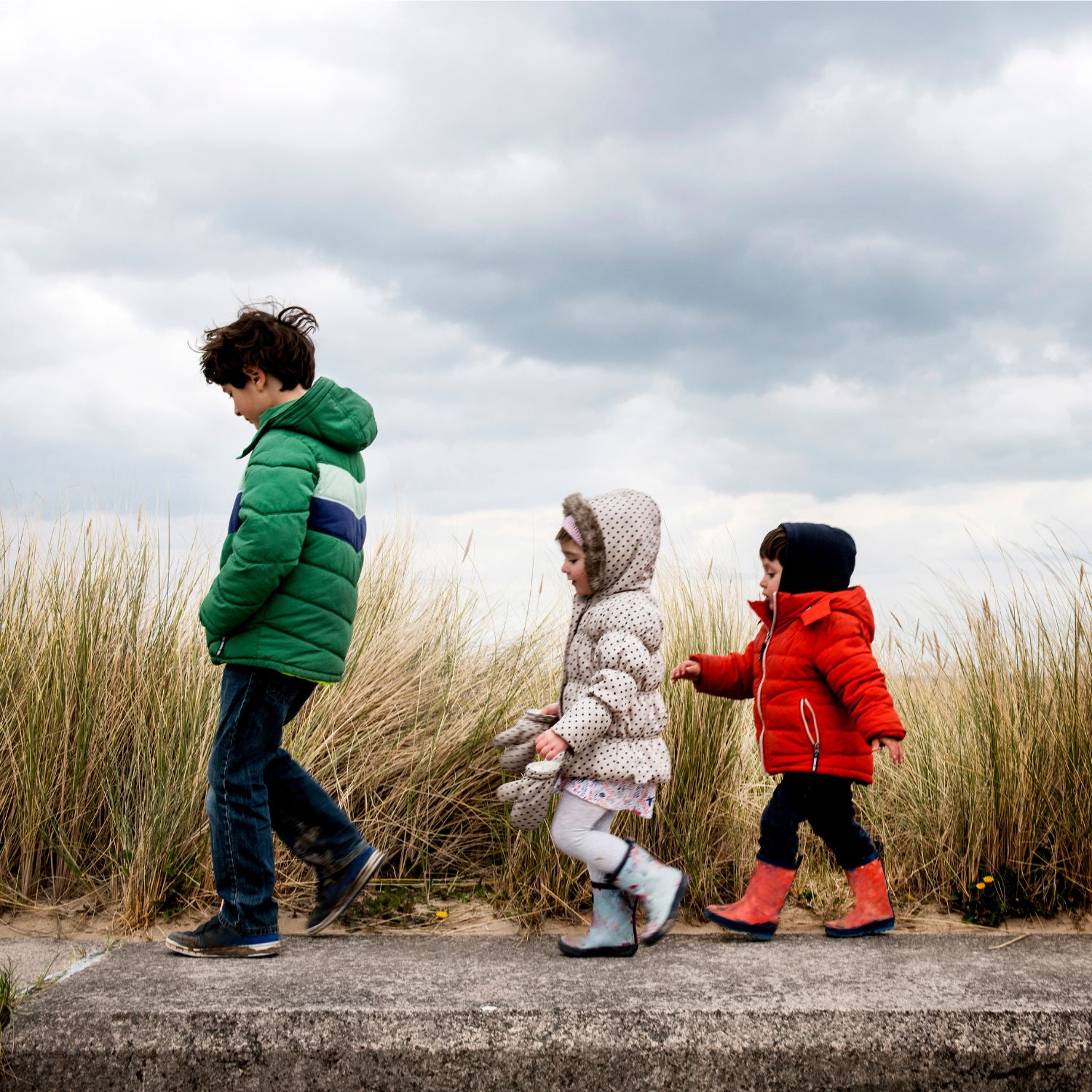 Bonfanti Diego/Getty
Heading out the door? Read this article on the new Outside+ app available now on iOS devices for members! Download the app.
Think you're savvy about which brands make the most sustainable insulation? Better check the expiration date on your information, because down, synthetic fill, and wool padding are all racing to improve their environmental standing and remedy past wrongs.
In case you need a refresher: down from ducks and geese started facing widespread animal cruelty concerns after a Swedish news show called Kalla Fakta ("Cold Facts") aired a 2009 exposé about live plucking and other inhumane practices used to source the material. But synthetic alternatives are typically made from non-renewable petroleum using processes that emit high levels of carbon—and they shed microparticles of plastic that end up in our water sources. Wool, meanwhile, is often harvested from Merino sheep that have been mulesed, a bloody process that involves shaving off animals' skin folds to prevent moisture from attracting flies. Questions about recyclability have also dogged all three.
However, rapid advancements in how these materials are sourced, produced, and repurposed means their sustainability scorecards require frequent updates. In short, "the industry is evolving," said Patagonia spokesperson Corey Simpson. And because materials account for the majority of any product's environmental impact, improvements there make a big difference, said Amy Roberts, a sustainability consultant with the public-relations firm Porter Novelli.
Want to know how various outdoor brands using these three kinds of insulation stack up for sustainability? Read on.
Wool
Sheeps' coats have a lot going for them environmentally. Wool is a renewable resource that's also biodegradable, as long as it's not blended with synthetic fibers. Its antimicrobial properties prevent the growth of mildew and odor-causing bacteria, so wool doesn't require chemical treatments or frequent laundering to stay fresh.
It's also durable. The crimp in wool fibers lets this material take lots of abuse without becoming brittle or breaking down (and garments with long lifespans are a highly sustainable choice, because their environmental impact is amortized over years of use). Wool's longevity makes it a prime candidate for recycling, and the supply chain for repurposed wool is growing rapidly. A full 82 percent of Patagonia's Fall 2022 wool products are made with recycled material.
But sheep also produce methane, a potent gas with 20 times more climate-altering power than carbon dioxide. (Consequently, farmers in New Zealand will start paying taxes on those methane emissions in 2025.) Some wool producers use practices that actually regenerate soil carbon: ZQ, a New Zealand-based third-party auditor that ensures humane sourcing, developed the ZQrx program to support regenerative agriculture and create a supply chain for that wool. It's catching on; Helly Hansen, Icebreaker, and Smartwool have begun to rely on ZQrx Merino for their base layers. And although wider adoption of the Responsible Wool Standard (RWS) certification from the global nonprofit Textile Exchange now guarantees that sheep aren't mulesed (REI is one retailer that requires RWS or equivalent ethical assurances), some consumers continue to object to the rough handling that sheep undergo during shearing.
Bottom line? Only ethically certified wool avoids cruelty to animals, and the environmental impact varies by producer, but wool's biodegradability, longevity, and recyclability make it an impressively sustainable fill option.
Brands using wool the right way: Helly Hansen, Smartwool, Icebreaker
Down
Another insulator that's sourced from animals, down has also faced ethical objections—in its case, over live plucking and force feeding (some down is harvested from birds fattened for production of foie gras). However, strident demand from Patagonia and The North Face have strengthened the monitoring and oversight that can guarantee ethical treatment of ducks and geese: Allied Feather and Down and the Global Traceable Down Standard are among the entities that now certify down sourced from an ethical supply chain.
Yet plenty of "generic" down still floods the marketplace, and these plumes often come from cruelly handled birds. Because down is a byproduct of the meat industry, it's difficult to measure its climate impact and accurately compare it to other options. That's slowly changing, as more research is done—in early 2023, Allied Feather and Down plans to publish a report that quantifies the carbon emissions of its products—but for now, because so much is unknown about the insulation's environmental costs, it's tricker to back up claims of "sustainable-down" goods. Nevertheless, some brands are trying. Jones Snowboards, for instance, opted to use 100 percent upcycled Allied down for its Re-Up puffy jacket, one of its bestsellers.
Currently, there's no system in place to recycle those Re-Up puffies or other discarded down jackets, however. But that may soon change. Brands such as Allied and Downlite (a bedding supplier) are developing down-recycling programs that may make repurposed plumes more readily available to manufacturers. In this area too, Patagonia is setting an example—41 percent of its Fall 2022 products use recycled down. Another plus for feathers: should they end up in a landfill, they biodegrade.
Bottom line? Only ethically certified down avoids cruelty to animals, its climate impact is uncertain, and its recycling infrastructure is still young, making landfill disposal a likely scenario.
Brands using down the right way: The North Face, Jones Snowboards, Patagonia
Synthetic Insulation
Between its non-renewable source material (petroleum) and its energy-intensive, high-temperature creation process, synthetic insulation has plenty of downsides. End-of-life considerations also torpedo its sustainability score: like other plastics, the vast majority of synthetic fills don't break down in landfills.
Yet a few factory-made fills now rank among the most sustainable options available for puffy jackets. That's because some producers have a) switched to recycled or plant-based source materials, b) lowered carbon emissions related to production, and/or c) improved the recyclability of the synthetic fills they use.
Patagonia, for example, nudged PrimaLoft to better its manufacturing processes—and the resulting Produced Using Reduced Emissions (PURE) fills now generate up to 95 percent fewer carbon emissions than standard synthetics. Consequently, says Simpson at Patagonia, PrimaLoft Gold synthetic fill (made from 100 percent post-consumer recycled polyester) now boasts the lowest carbon intensity of any insulation in its product line, which includes RDS certified down.
Houdini is another company dedicated to sustainability, circularity, and synthetic fill. By combining PrimaLoft Gold insulation with shell fabrics that are also made of polyester, Houdini creates mono-material apparel that's recyclable. Plus, the brand collects discards for re-engineering. Mono-material puffies are also made by Picture, which combines plant-based Sorona polyester fill with recycled polyester fabrics that allow jackets to be recycled.
PrimaLoft is also battling the biodegradability problem: its Bio insulation actually breaks down in landfills and in water, meaning that any micro-particles that the insulation may shed don't persist as "forever plastics." On the downside for American consumers, PrimaLoft Bio has seen better adoption in Europe than the United States.
Bottom line? Generic synthetics are as awful as ever, but the material's climate impact is easier to quantify than down or wool, and a handful of companies make products with less environmental impact than animal-based insulations.
Brands using synthetics the right way: Houdini, Picture, Patagonia, Maloja, Strafe, Cotopaxi
Lead Photo: Bonfanti Diego/Getty