Outside Business Journal
Blast from the Past: Wilderness Experience Relaunches Its Most Popular Pack
Jim Thomsen renewed trademarks for the Klettersack, with an open mind about the brand's future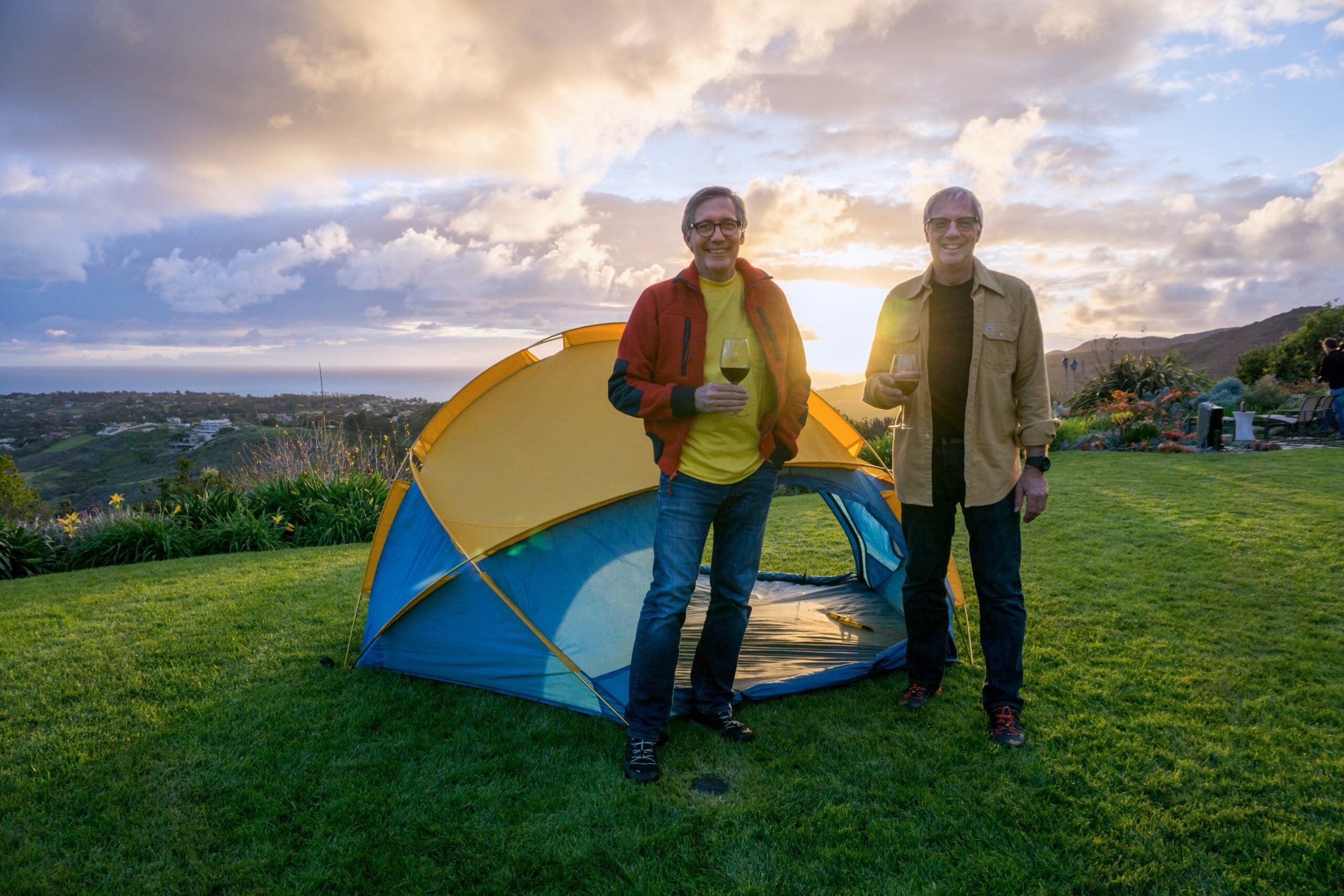 Heading out the door? Read this article on the new Outside+ app available now on iOS devices for members! Download the app.
On February 28, 2015, Greg Thomsen held a reunion for about 60 former Wilderness Experience employees at his home in Malibu, California. He and his brother, Jim, founded Wild X as a guiding business in 1971 before it evolved into an iconic outdoor gear manufacturer with hundreds of employees, seven factories in the U.S., and thousands of orders per day. But it disappeared after the brothers left, and once it went public in the '80s and sold to K2 in the '90s.
In lieu of sides and snacks, the party goers came with very, very used gear—sleeping bags, backpacks, jackets, luggage—and they set up old tents on Greg's lawn overlooking the ocean. Old catalogs were spread over a large table. Even though many of them hadn't seen each other for decades, they all agreed on one thing: how cool it would be to make a product again. That motivated Jim to find the brand's trademarks and discover they had not been renewed. So he refiled in the U.S., Europe, and China.
What started as a "neat little project" could eventually turn into a reintroduction of the beloved brand. But only time will tell. To start, yesterday Jim launched a Kickstarter preorder campaign for re-creations of the popular Klettersack pack, based off the original pattern and complete with leather bottoms and patches. They're being made at a factory in Vietnam. More than 85 backers have pledged nearly $10,000—half of the campaign's goal. It closes on June 30.
"Up until now, it was kind of like 'what if?' But now it looks like there's actually some people interested in it," Jim told Outside Business Journal. "I'm pretty much open to anything right now. The one thing I've never changed over the years is I'm still an entrepreneur and still love to see businesses grow."
After leaving Wilderness Experience, Jim went on to own a few mountaineering stores, form a sales representative business, and lead the international division of VF Corporation, where he was part of the acquisition team that purchased EastPak, The North Face, Vans, Kipling, and other major brands. He then set sail across Europe with his wife for a decade.
Greg sought climbing adventures in Asia, Africa, and Europe, until accepting a position at Nike. He then founded American Sports Group, founded and sold a number of companies and brands, and traveled the world with his family for a year. He is currently adidas Outdoor's managing director.
Yet many of the Klettersack packs from the '70s are still in use today, some by the third generation of users. The packs were used by respected climbers, including Fred Beckey, John Long, John Roskelley, Kim Schmitz, and many others.
"Really the seventies was when Wilderness Experience came into being and shot up the ladder, inventing all the new packs and tents," Long, a writer and climbing historian, told Jim for his press release. "Basically it went from us using old Army/Navy stuff in the early '70s to the late '70s where things are not really that different from what they are today."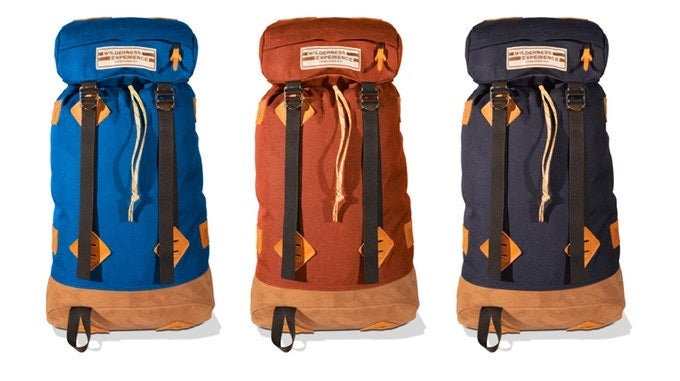 The Original Klettersack comes in three colors: Royal Blue, Rust, and Navy Blue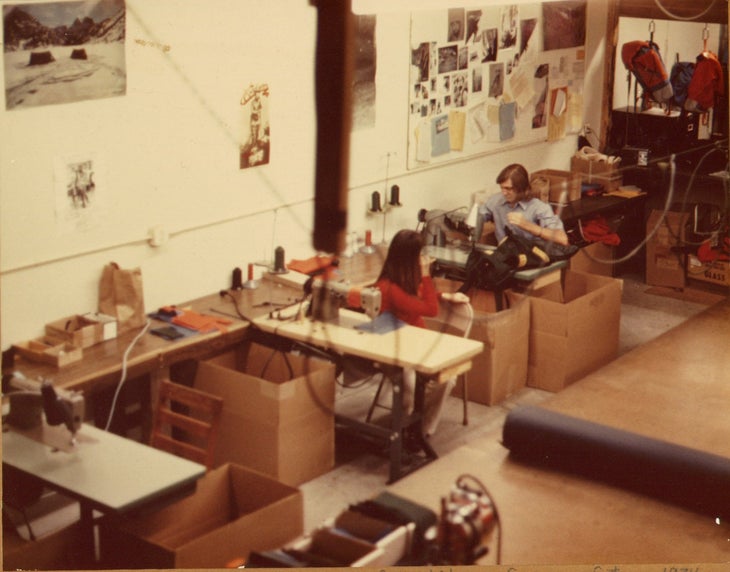 Greg and Diane, the brand's first employee, in the factory in 1974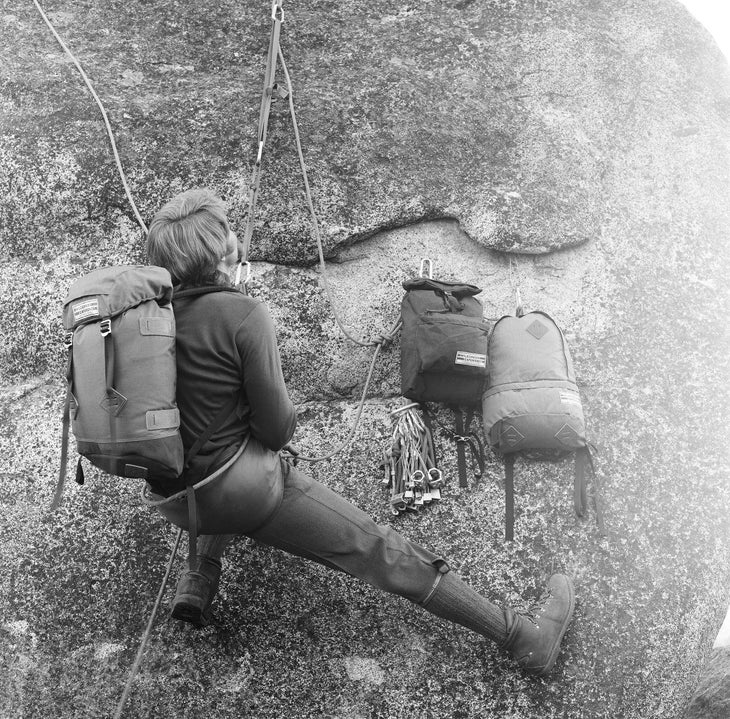 1976 catalog photo of the Klettersack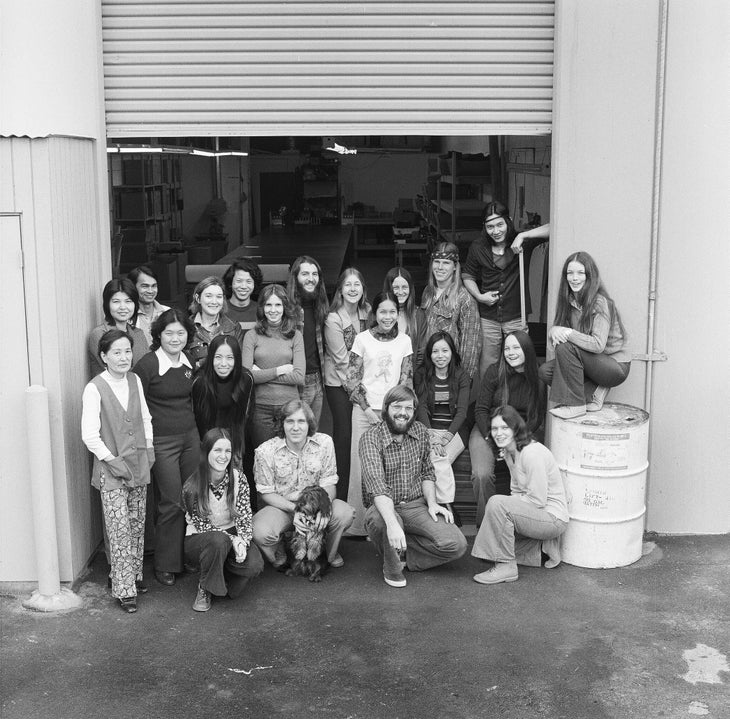 1975 Wilderness Experience employees. Jim Thomsen is in the front row with the beard and Greg is with the dog.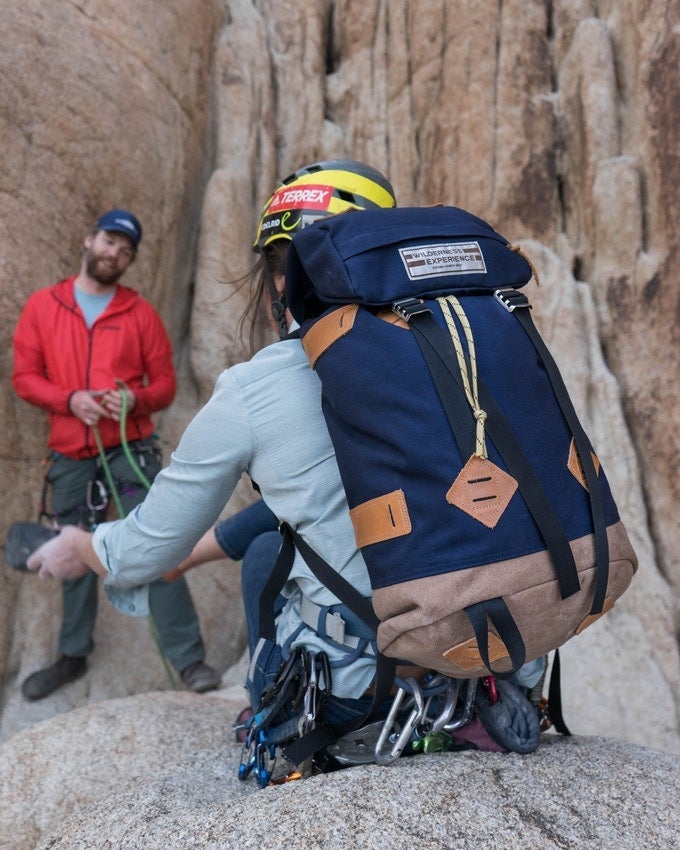 The 2019 Klettersack, for sale now on Kickstarter
Jim, currently settled in Mammoth Lakes, California, is keeping an open mind about the brand's future. He could see them relaunching other gear from Wilderness Experience and he'd love to make a 2020 model of the pack.
"After decades of working with other outdoor companies and 13 years of retirement and travel, I began to feel nostalgic," Jim wrote in his official press release.  "It's really exciting to think that a product we made 45 years ago and, which was loved by so many, is relevant today. I am inviting old and new friends to join our Kickstarter community to relaunch a favorite brand that brought pleasure to so many outdoor devotees."
If nothing else, Jim said, the packs will make great gifts.