Outside Business Journal
Sponsor Content: Envoy B2B
How Wolverine Worldwide Uses 3D Models To Do Business Better in the 21st Century
New technology can help brands connect more powerfully with retailers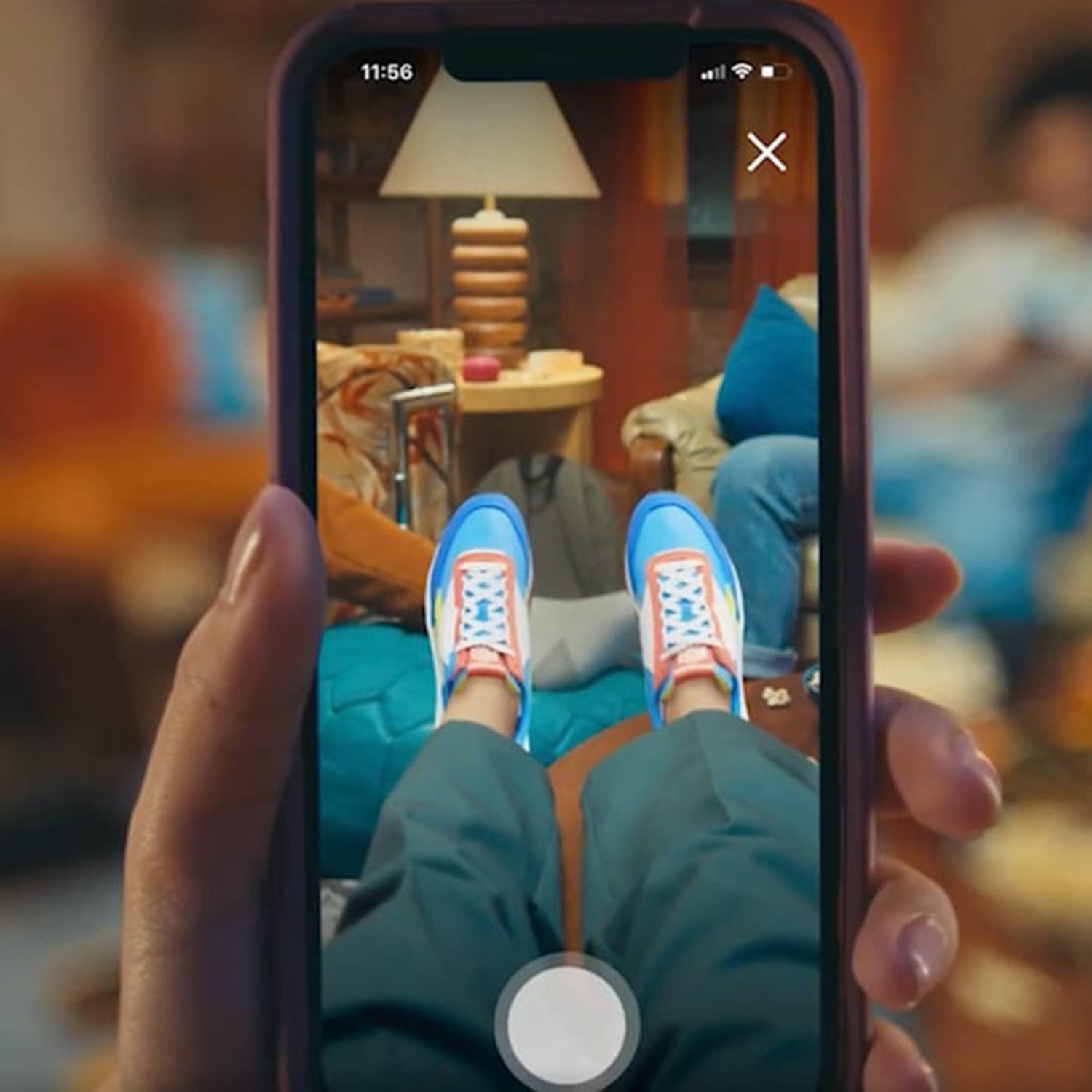 Amazon
The state of retail is changing, and innovative brands—like Wolverine Worldwide—are racing to keep up with new technologies and ways of doing business.
To get some insight into the rapidly evolving landscape of brand-retailer relationships, we sat down with Barry McGeough, the global vice president of innovation at Wolverine, to chat about how the company is preparing for the future and what outdoor brands everywhere can do to better connect with their retailers. 
Where the Market Is Headed
"If you want to keep up with the future demand of retail, 3D digital assets are the best way to begin the journey," said McGeough. "We are seeing a new wave of large online players leaning into the digitalization of their products and the ability to use 3D images to sell."
In June 2022, Amazon announced its launch of virtual try-on services for shoes. The experience allows customers to use augmented reality and 3D imaging to visualize how certain pairs of shoes will look when worn.
McGeough recognized the significance of a major player like Amazon leaning into 3D technologies. "As Amazon does this, [3D assets] are swiftly becoming a consumer expectation," he said.
Envoy B2B's most recent Retailer's Challenge Report found that 20 percent of brands are already using 3D models during line showings. Forty-two percent of retailers find viewing 3D models helpful in making buying decisions. These numbers will continue to grow as digital assets become more embedded in the go-to-market process and seasonal sales cycle.
Wolverine Worldwide knows that 3D models provide new, powerful ways to connect with retailers, and Envoy B2B is giving them the ability to take advantage of those digital assets and future-proof their wholesale channels.
Elevating the Connection Between Retailers and Brands
As brands and retailers rely more on digital media to connect, it can be challenging to elevate the buying experience while keeping things simple. But 3D models in digital catalogs, assortments, presentations, and showrooms can help.
Wolverine Worldwide partnered with Envoy B2B, Checkmate, and Ocavu to create multiple virtual- and augmented-reality showrooms—leveraging 3D assets to create a more immersive online experience for wholesale buyers. Not only can those buyers now see 365-degree views of items, they can also use augmented reality on mobile devices to see how those items will look in the real world.
Envoy B2B's 3D modeling service delivered over 1,700 digital footwear models in just under three weeks. Now, Envoy B2B and Wolverine Worldwide are working together to create even more 3D images in preparation for conferences around the world.
And that's not the end of Wolverine's vision for utilizing 3D digital assets. 
"Once we have these assets, it's about using them all along the value chain," said McGeough. "We can envision using [3D assets] from digital design to merchandising and beyond to empower B2B selling, virtual try-on, social selling, and so much more."
Don't Get Left Behind
3D assets have moved into mainstream use over the last few years, and they are only going to become more prevalent. Creating a photo-realistic experience through 3D models has proven to be more effective than using 2D photos and videos alone. This new technology not only helps brands connect with their retailers, but also better showcases products while creating an immersive experience for customers. 
"Consumers are coming to a point where they're not questioning [3D models] anymore," said McGeough. "Businesses have to jump on this or they will be left behind."
---
Learn more about how Envoy B2B can help your brand add high-quality 3D digital assets to your business strategy by visiting studios.envoyb2b.com.
Lead Photo: Amazon